FS 19 modspresentation: The Kaweco Pullbox 8000H push-off trailer by Smety.
This is abrilliant Farming Simulator 19 replica of the real-life silage trailer, made bythe Dutch company Kaweco. The mod looks and behaves very much like the realthing.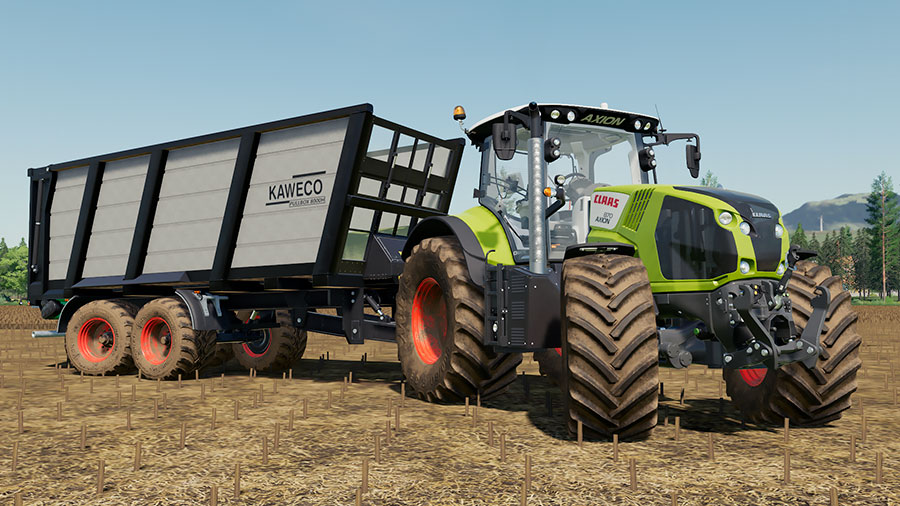 I'm not sure if Kaweco is making the Pullbox models anymore. Judging by the product overview at the company website, it seems it's the Radium models that are the main focus.
This is how the company introduced the Pullbox models in 2014:
Several ConfigurationOptions
NoSmety-mod without customization options. There are several things about theKaweco trailer that you can configure:
Colors –There are color options for parts of the trailer. Not many, but enough.
Wheels – Youcan add wheels from Trelleborg or Michelin to it.
Exterior –Need a cover? You have two options. You can also add guard rails to the front.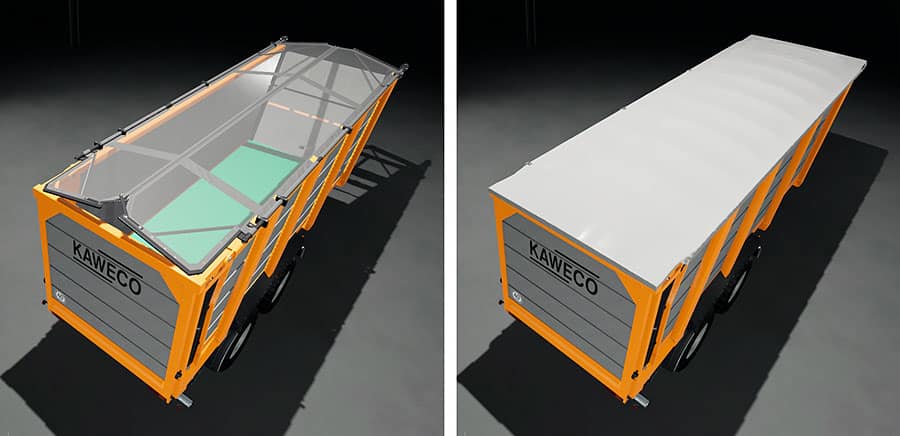 FS19 Kaweco Pullbox 8000H
The Kawecotrailer is another testament to Smety's impressive modding skills. I especiallylike how he adds extra options for the trailer cover, making his FS 19 versionof the Pullbox even more realistic.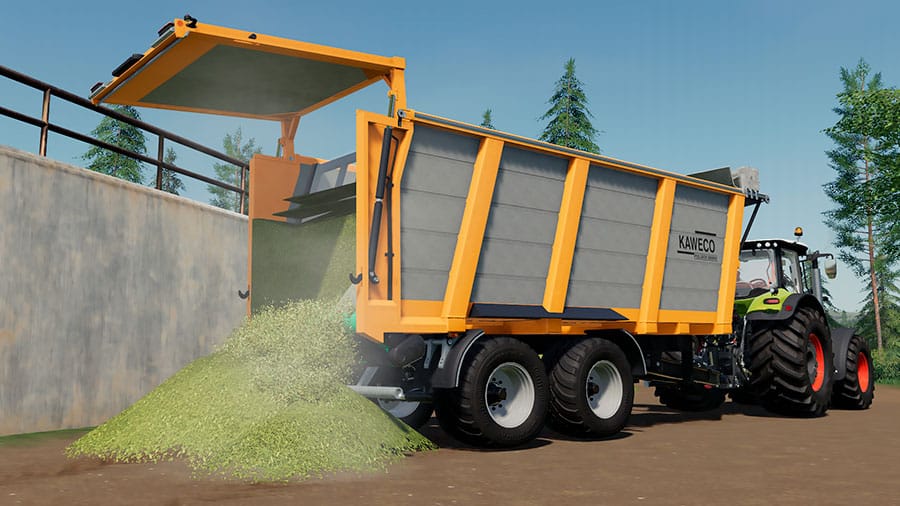 Now,some details:
Brand: Kaweco.
Credits: Smety.
Category: Trailers.
Base price: 48,000.
Capacity: 40,900 liters.
Accepted: Most Farming Simulator 19 solids.
Tip options: Push-off, rear door.
Selectable colors: Yes, some.
Selectable wheels: Yes.
Wheel brands: Trelleborg and Michelin.
Extra rear hitch: No.
Errors: No.
Platforms: PC, Mac, PS4, and XB1.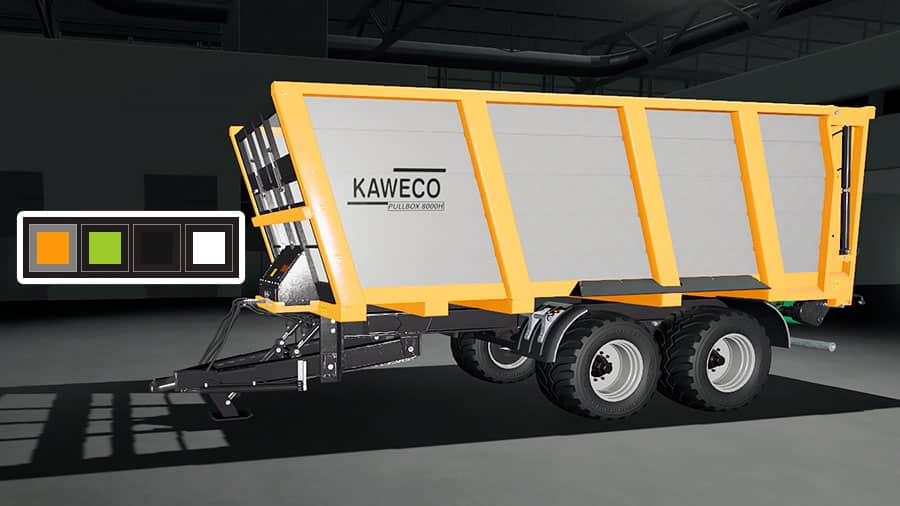 Version 1.1.0.0 – UnloadingFix
(UpdatedJanuary 30, 2020) Smetyreleased an update for the Kaweco earlier today. The new version brings a fixfor the unloading animation.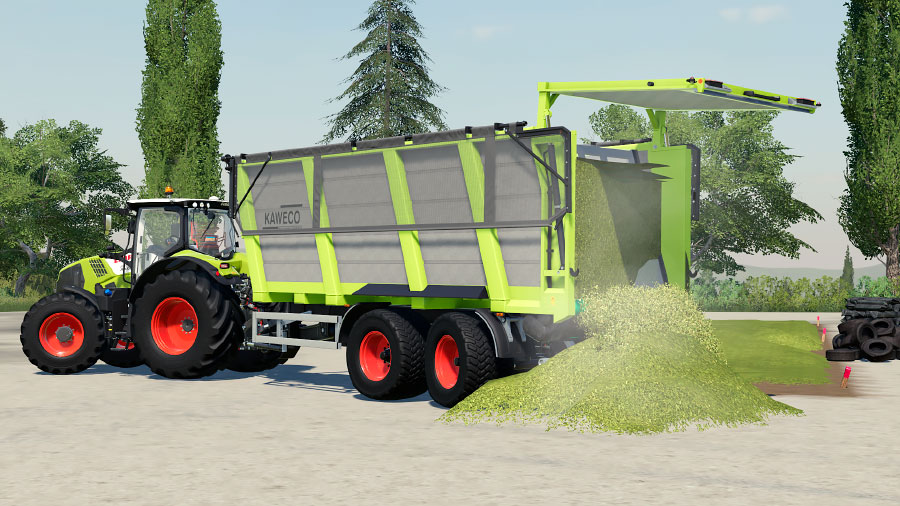 How to Download
The beautiful Kaweco trailer can be downloaded straight from the Modhub inside FS19. There's also a download option on its official mod page – Click the blue button to get there.
Go to Download
We always use the modder's original download link when possible. Please let us know if there's a problem with the link. P.S. How to stay safe while downloading mods outsrefe Giants' Modhub.