TheVanhool Cistern Tanker Trailer for Farming Simulator 19 is ready for download. (Looking for the download link? Seebelow.)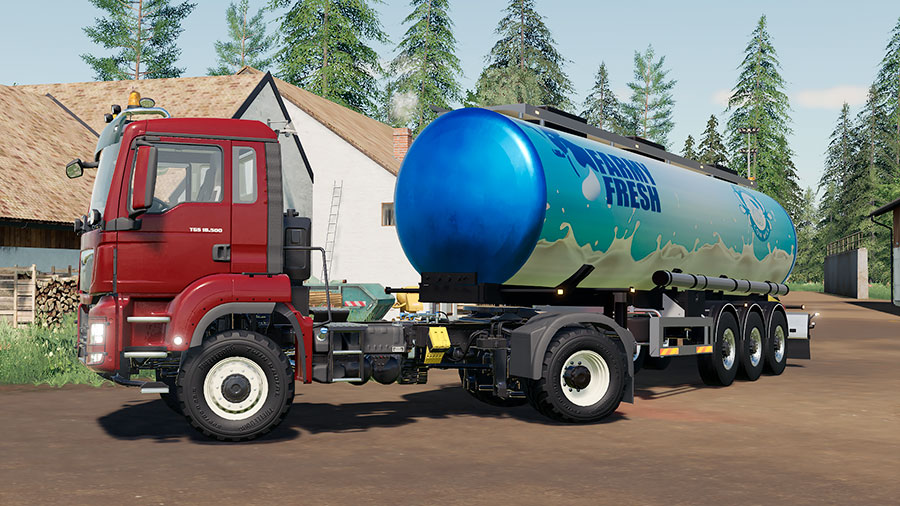 We believe thesetankers are a conversion and a rebuild of the Vanhool tanker made by Kastor. Bothtankers accept milk and water. If you don't want the custom designs, thereare tons of neutral color combinations to choose from.
FS19 Vanhool CisternTanker Trailer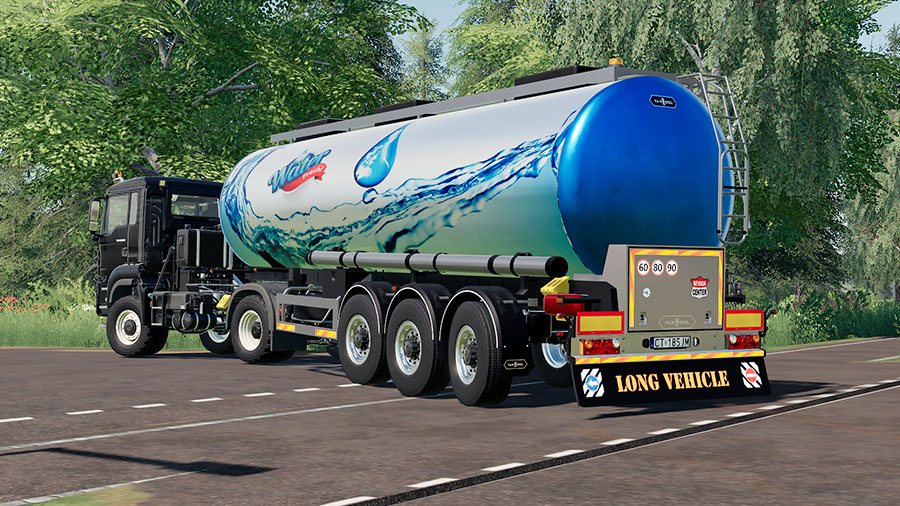 Here isthe most of what you should know about this FS19 mod:
Brand: Vanhool.
Modder: Edward`s Modding.
Category: Animals.
Base price:56,070.
Capacity: 62,000 liters.
Selectable colors: Yes.
Selectable wheels: No.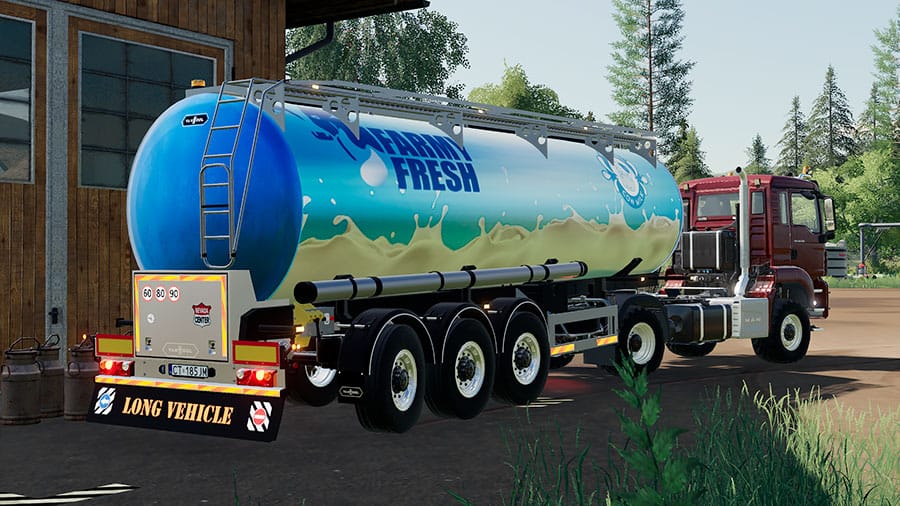 How to Download
The modder has selected Mods.to to host the trailer. Click on the button under to get to the download page.
Go to Download
We always use the modder's original download link when possible. Please let us know if there's a problem with the link. P.S. How to stay safe while downloading mods outsrefe Giants' Modhub.