Here's achance to download the Travis (frameless) end dump trailer for FarmingSimulator 19. (Lookingfor the download link? See below.)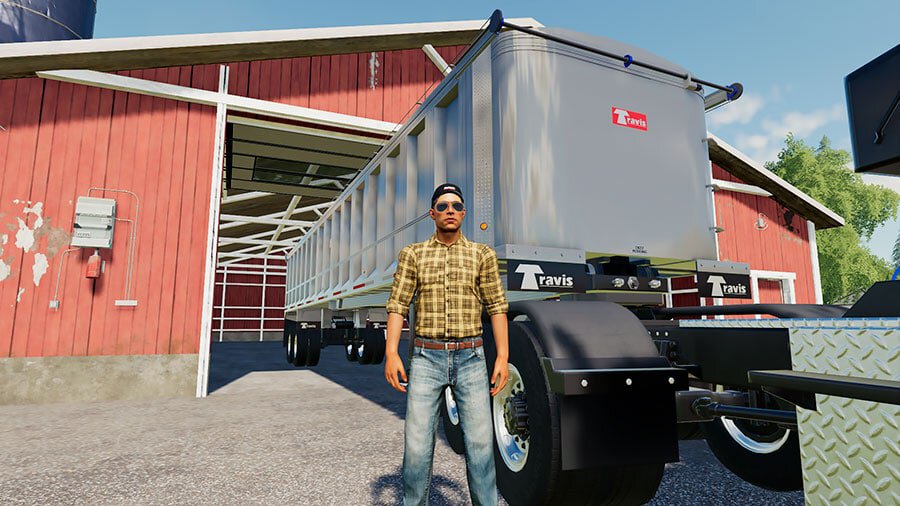 This trailerresembles one of the classic rear dump trailers, made by the Americanmanufacturer Travis Body & Trailer Inc.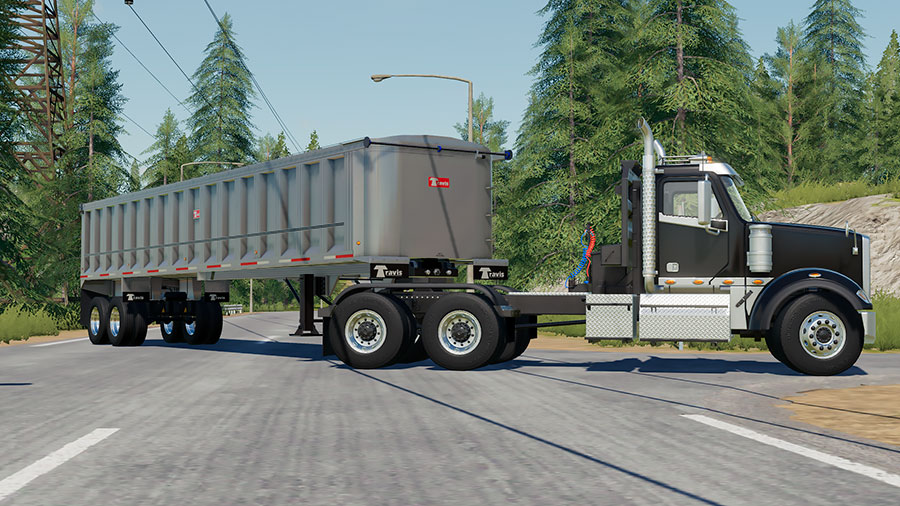 On manytrailers, the body rests on a frame. Frameless trailers don't have (as thename implies) a full frame. The main benefit of this, is that the trailerweighs less, thus the possibility of hauling heavier loads.
Whendumping your loads with the Travis trailer, you'll notice it pivots around therearmost axle.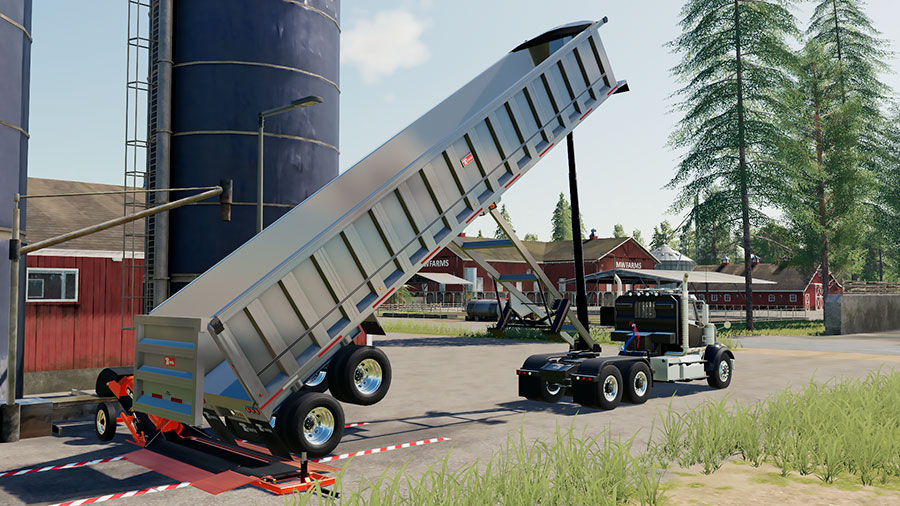 FS19 Travis End Dump
Here aresome essential facts about this great Farming Simulator 19 mod:
Brand: Travis Trailers.
Credits: Dietz Modding.
Category: Trailers.
Base price: 35,000.
Capacity: 49,335 liters.
Tip options: Dump, rear door.
Selectable colors: No.
Selectable wheels: No.
Errors? We did not encounter any errors or warnings.
Other mods in the screenshots: New Holland T9 US.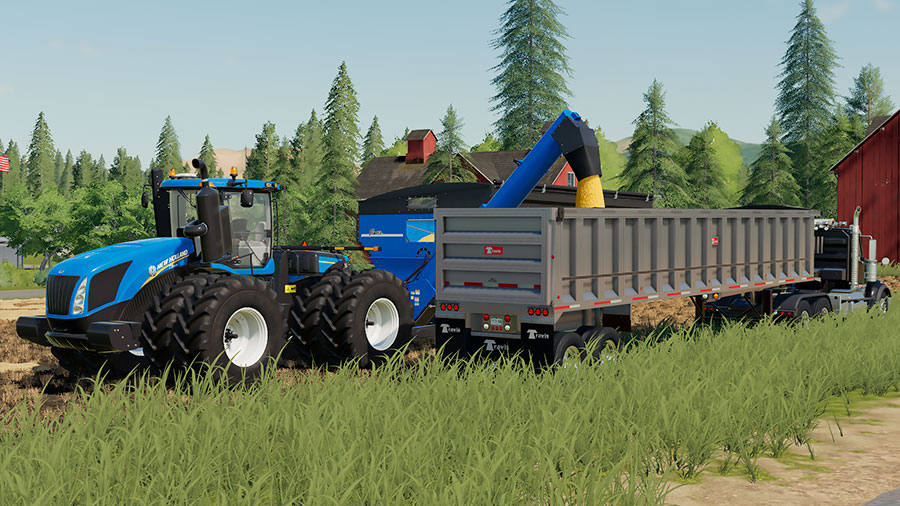 How to Download
To get this version of the Travis end dump, you must visit Dietz Modding on Facebook. The button under takes you to the release post (be sure to give the page a Like while you're there.)
Go to Download
We always use the modder's original download link when possible. Please let us know if there's a problem with the link. P.S. How to stay safe while downloading mods outsrefe Giants' Modhub.