FS19 modsshowcase: The Broughan animal trailer by 4D Modding. Need thedownload info right now? Just roll down to the end of this presentation.
There arenot too many modders that create models from scratch for Farming Simulator 19. 4Dmodding is one exception. And he's very good at it. The Broughan livestocktrailer is another, great example of his excellent modding skills.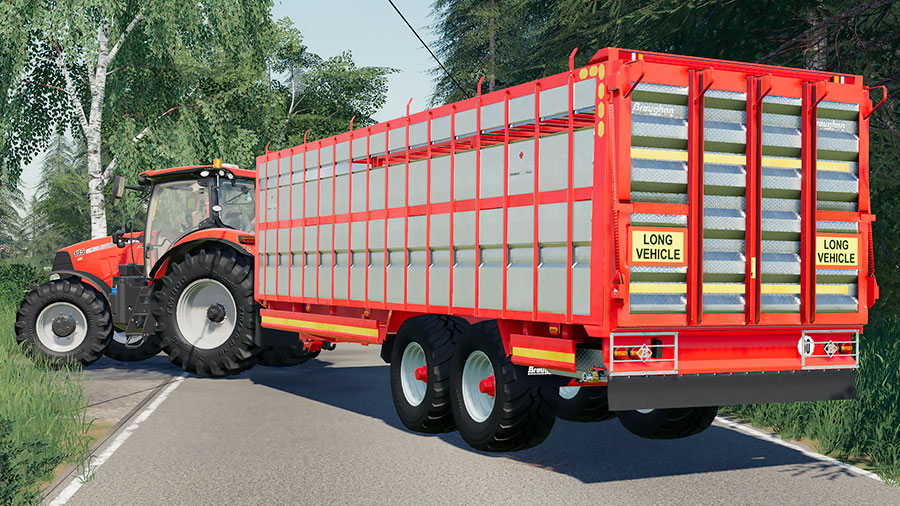 Configuration Options
TheBroughan trailer comes with several options for customization. You canadd a gate to the center of the trailer's interior. No, it doesn't have afunction, but it adds to the equipment realism.
There aremany choices for a rear license plate. And you can equip your trailer with acover if you want to.
Many of thetrailer parts can be painted in your favorite colors. There are several tireoptions at your disposal. And the connecting hoses and cables work as expected.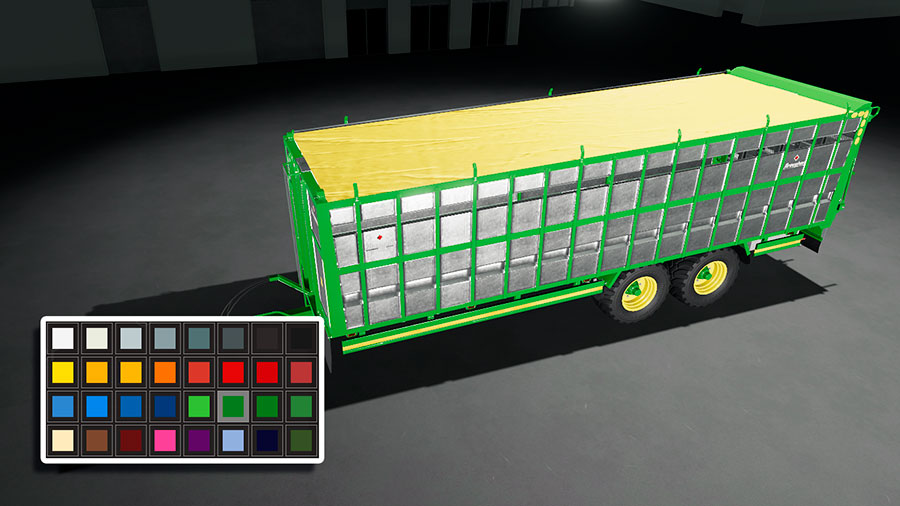 There are color options for the cover as well.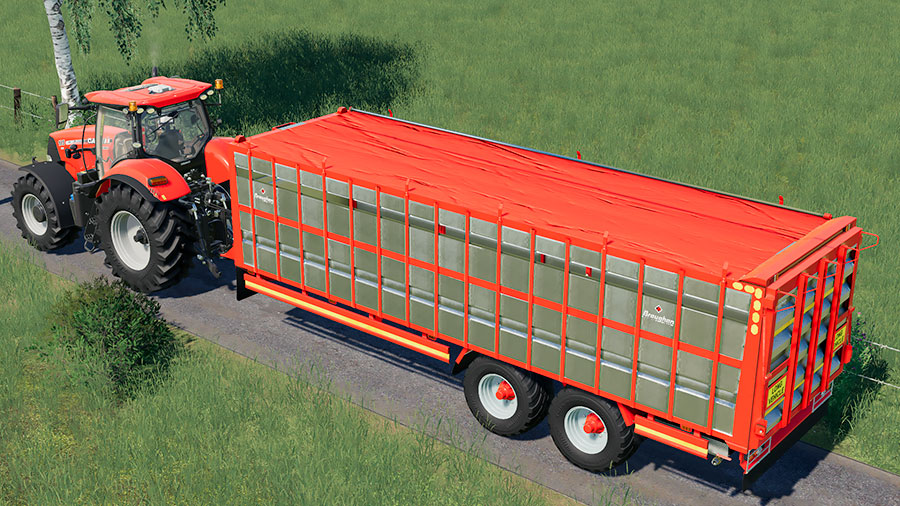 FS19 Broughan AnimalTrailer
It's notevery day you'll come across quality modding like this. It is, for example, nice to seehow the mod is using normal maps for some of the trailer details, which is verygood for GPU performance. There are some really nice animations going on whenopening and closing the rear animal entrance as well.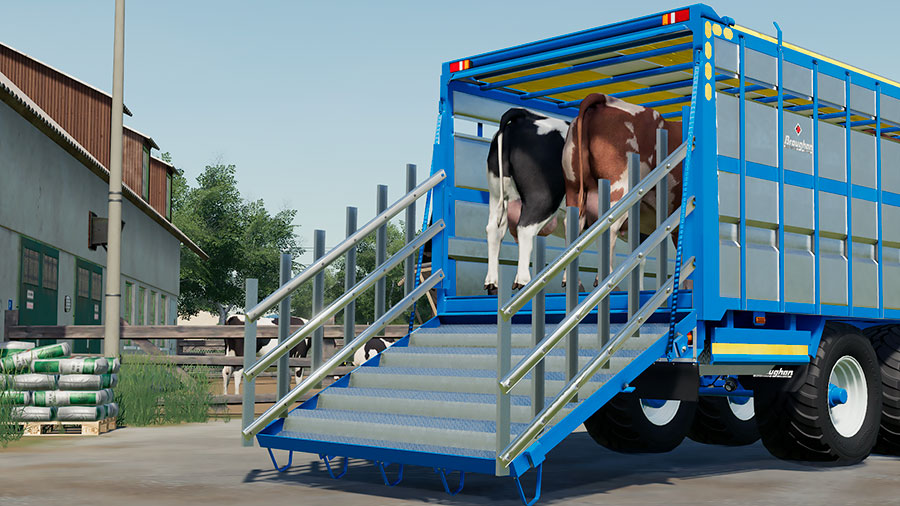 Hats off to4D Modding for creating and sharing another gem with the rest of us. Hereare some of the essential details:
Brand: Broughan Engineering Ltd.
Credits: 4D Modding.
Category: Animal Transport.
Base price: 18,000.
Max number of animals: 9 cows, 13 pigs, and 14 sheep.
Selectable colors: Yes.
Selectable wheels: Yes.
Wheel brands: Trelleborg, Mitas, Michelin, and Nokian.
Extra rear hitch: No.
Errors: No.
Platforms: PC and Mac.
Where to Download
4D Modding has put the Broughan animal trailer up for grabs via his Facebook page. The blue button below opens the release post. Please give the 4D Modding page a Like before you download.
Go to Download
We always use the modder's original download link when possible. Please let us know if there's a problem with the link. P.S. How to stay safe while downloading mods outsrefe Giants' Modhub.