FarmingSimulator 19 mod presentation: The Oxbo (35 Series) High Tip Dump Cart,modified for FS 19 by KarlFarms.
This addonis a great-looking FS 19 replica of the real-world dump cart, manufactured bythe American company Oxbo International Corporation.
I believe LindbejbModding made the original model for Farming Simulator 2015. Now, KarlFarms hasdone a great job refurbishing it. It makes a grand entry into Farming Simulator19.
Versatile
You can usethe Oxbo in many ways like its real-life counterpart. Here are some examples:
You canuse it to unload sugar beet harvesters...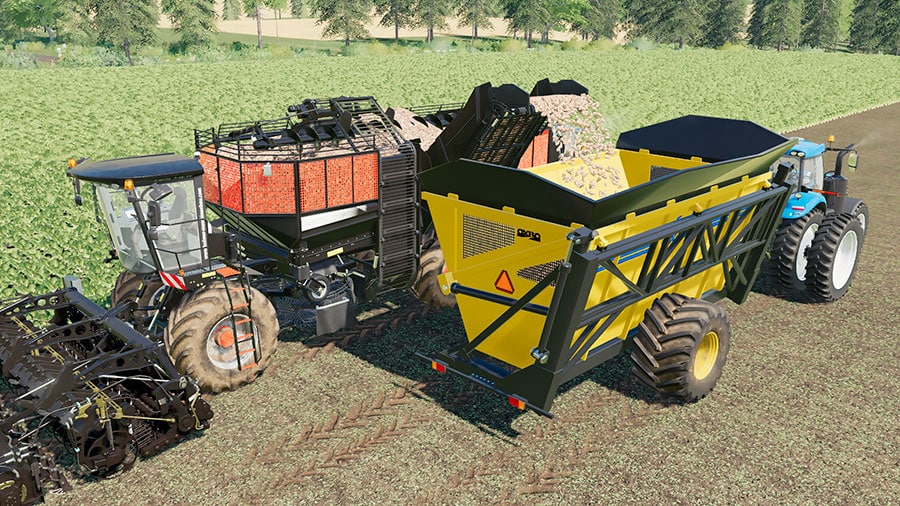 ... andpotato harvesters.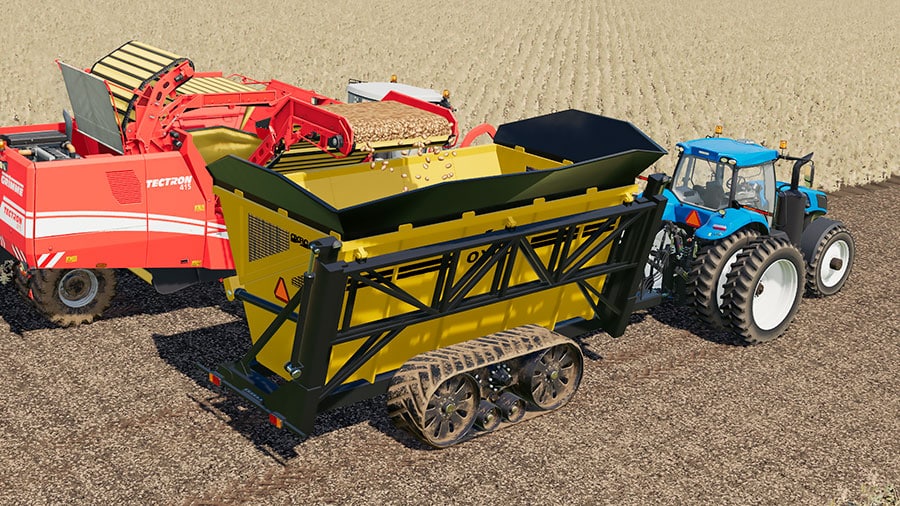 Yes, itworks excellently with forage harvesters.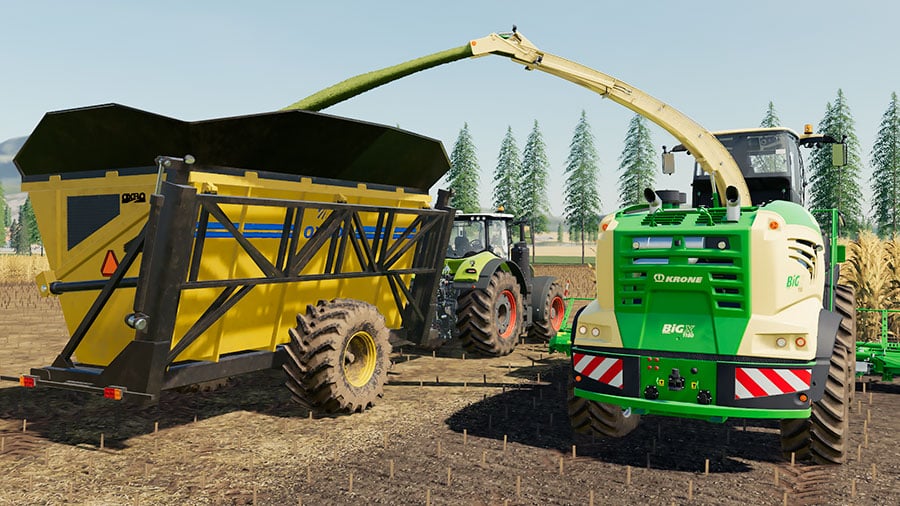 Andregular combine harvesters too.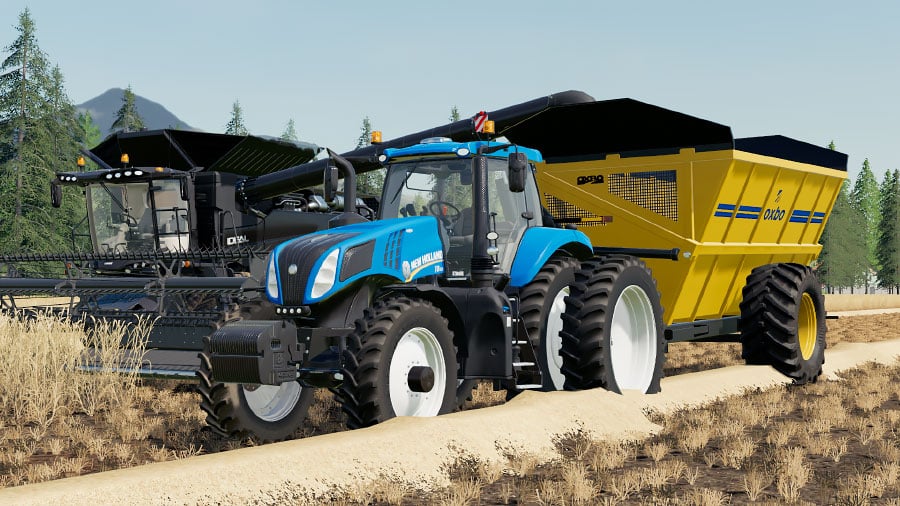 When youwant to unload the cart, you can control the tipping function with a mouse or acontroller.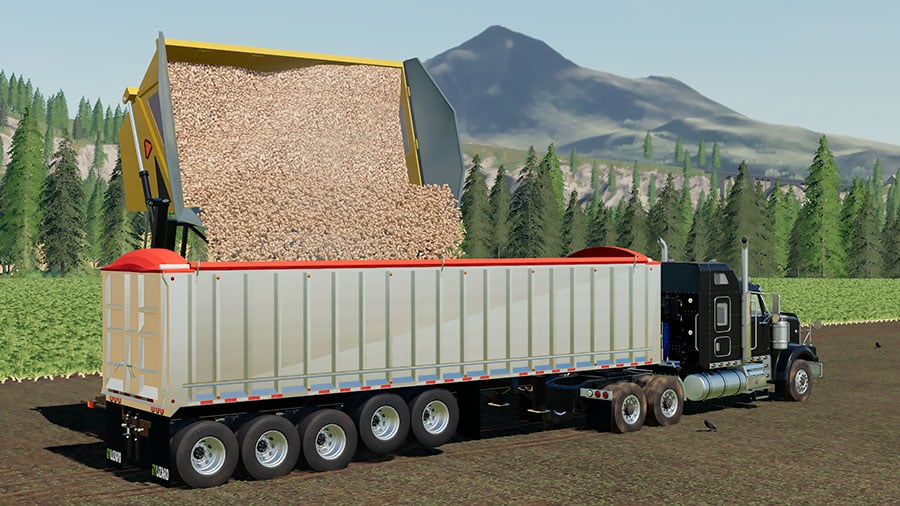 (Note: Ihaven't tested it with Courseplay, but I know that the FS17 version did workwithout any issues.)
High Tip Dump Cart In-GameFeatures
Colors – You have lots of color options inthe shop. There are color pickers for the dump box, the rims, and the upper extension.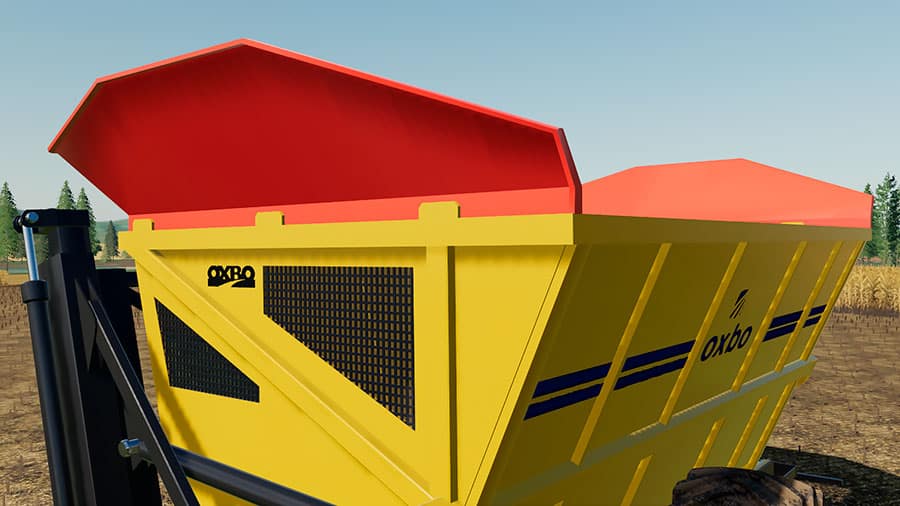 Wheels – You can get the cart withstandard wheels (various brands and sizes) or tracks.
Design – You can change the color of thelogo. You can also remove the logo and the markings entirely.
The carthas updated textures, new lights (tipping work lights, for example), andconnection cables. These attach to the pulling vehicle. Nice!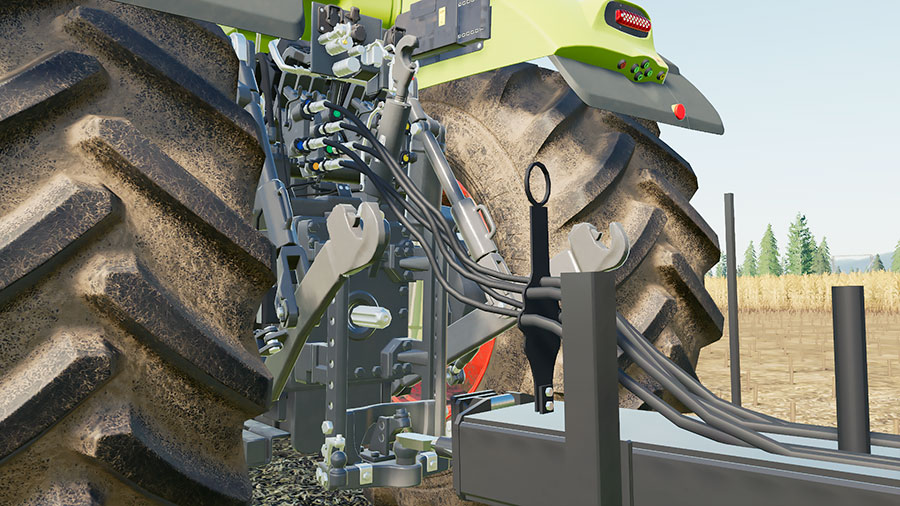 FS19 Oxbo High Tip DumpCart Specs
The Oxbocart is yet another fantastic creation. KarlFarms keeps impressing me. He addsone excellent addon after another to the pleasure of all players that want moreNorth American machinery in Farming Simulator 19.
Brand: Oxbo.
Credits: Lindbejb Modding (urmodder), KarlFarms.
Category: Auger Wagons.
Base price: 82,000.
Capacity: 48,000 liters.
Accepted: Most Farming Simulator 19 solids.
Tip options: Elevated tipping.
Selectable colors: Yes.
Selectable wheels: Yes.
Wheel brands: Trelleborg, Mitas, and Michelin.
Extra rear hitch: No.
Errors: No.
Platforms: PC and Mac.
Performance
I did not getany errors or warnings in the log after spending a couple of hours with the Oxbocart. It works great. It looks stunning.
The cartgets dirty during work, but it hasn't foliage bending. Other than that,a fantastic mod!
Version 2.0.0.1 – SelectableExtensions
(UpdatedFebruary 14, 2020) Youcan now remove the top extension from the dump cart, which is a great addition.The new model also has an adjusted fill volume shape and optimized file size.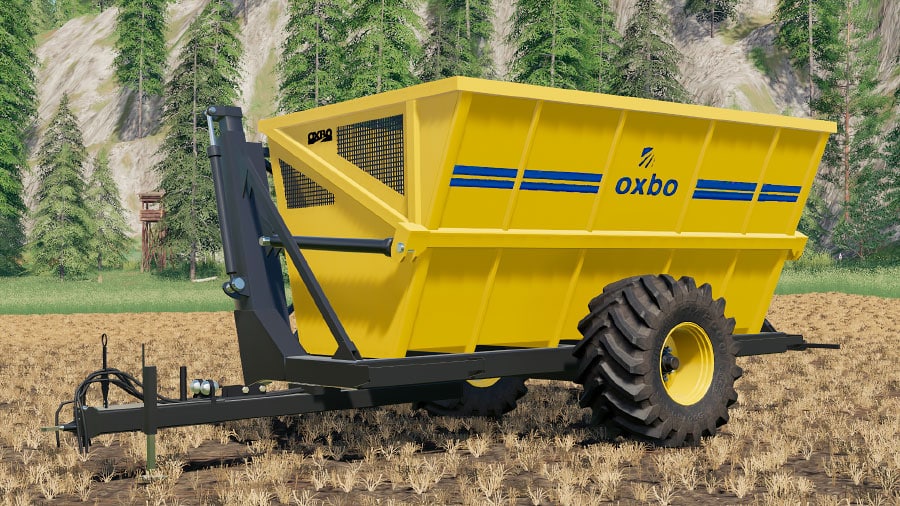 How to Download
Users on PC and Mac can get the Oxbo high tip dump cart from KarlFarms release post on Facebook (see below.) Look for the download link at the end.
We always use the modder's original download link when possible. Please let us know if there's a problem with the link. P.S. How to stay safe while downloading mods outsrefe Giants' Modhub.