Do youwant to download the Kröger HKD 402 turntable trailer for Farming Simulator 19? Well, here's your chance (thedownload link is below.)
The trailerwas initially made by the Modding Forge for FS2015. Now, it's convertedto FS19. It's a turntable trailer with 3 axles.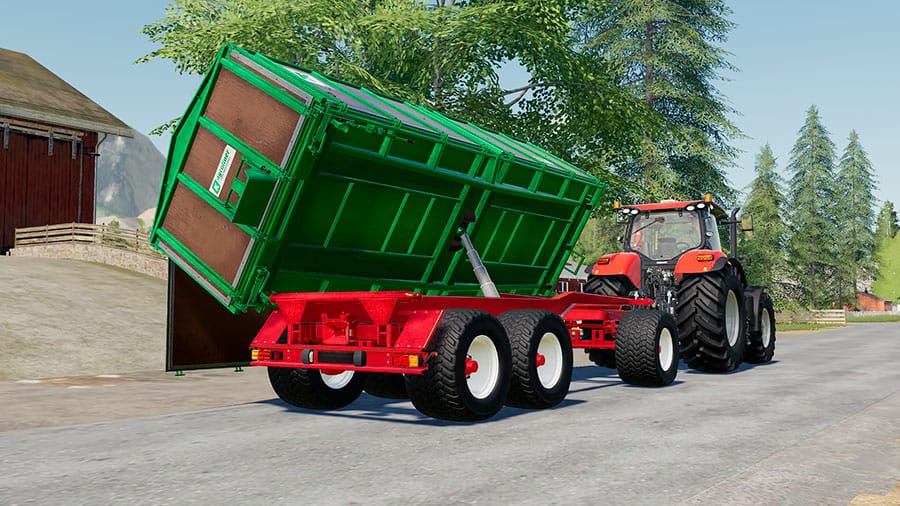 The trailercan be tilted to the left and right for side tipping. You can also tip throughthe rear doors and the grain slider.
FS19 Kröger HKD 402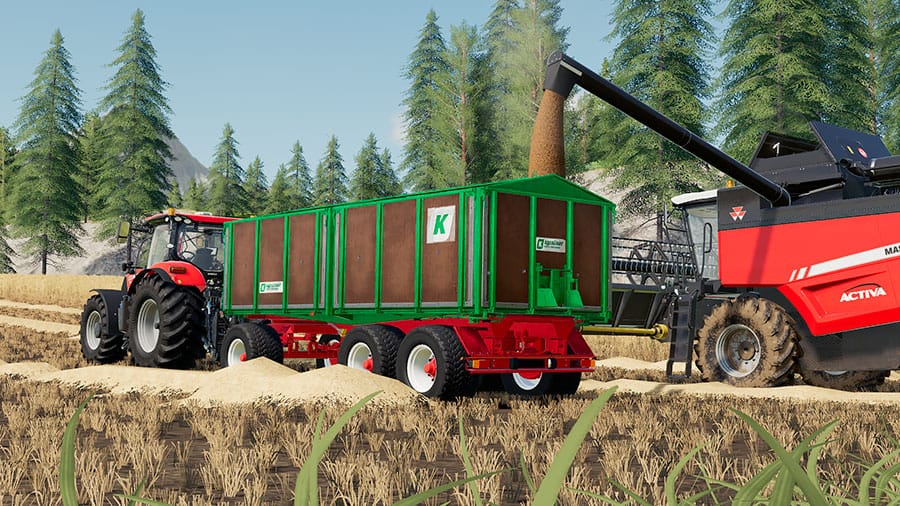 Here aresome essential facts about this great FS19 mod:
Brand: Kröger.
Modder: Modding - Schmiede.
Category: Trailers.
Required power: 90 hp.
Base price: 25,560.
Capacity: 29,800.
Tip options: Back door, grain door, left, and right-side tipping.
Selectable colors: Yes, for the rims.
Selectable wheels: Yes.
Wheel brands: Lizard, Nokian, Trelleborg and Michelin.
Errors: No.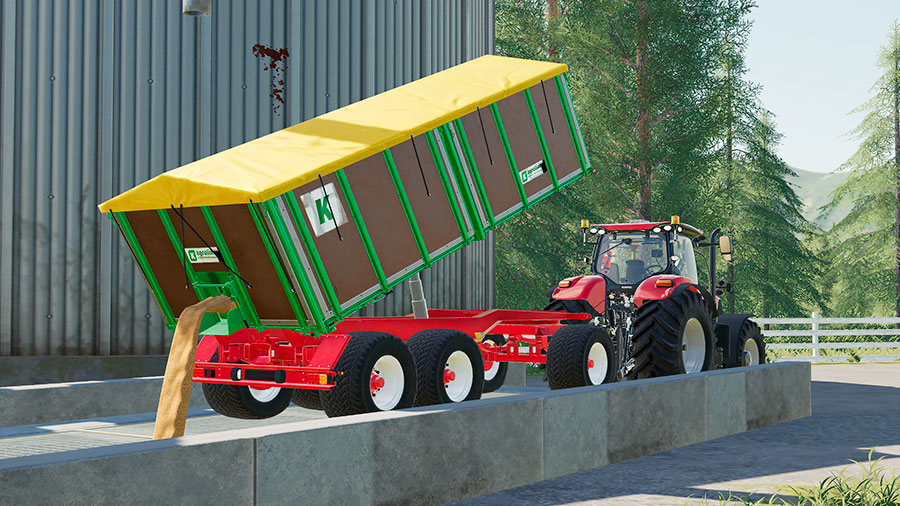 Version 1.3
(UpdateJune 2019) A lothas happened to the Kröger trailer over the last couple of days. Here aresome of the things mentioned in the changelog:
Reargrain slider has been adjusted. Now, it closes completely, and the lever isanimated.
The1.3 version has working connection hoses and a drawbar spring.
Version 1.4 (Final)
(UpdateJune 2019) TheKröger Agroliner has gotten another update that fix a couple of problems:
When a harvester unloads into thetrailer, the unload animation now reaches the bottom of the trailer.
The filltrigger has also been reworkedand works better now.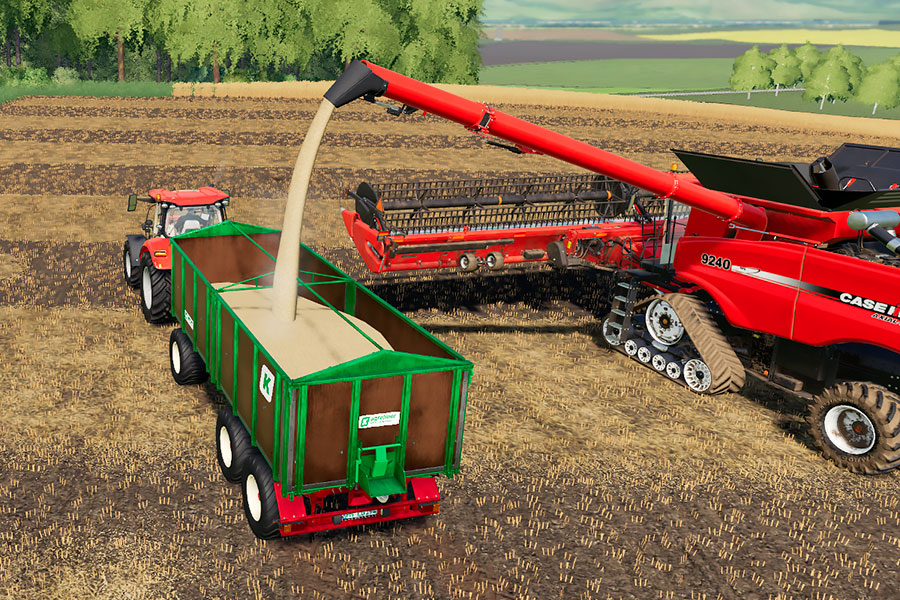 Version 1.5 - New Wheels
(UpdatedSeptember 26, 2019)No, version 1.4 wasn't the final version after all. Because here's the updated1.5 version. The new version has more wheel configuration options than theprevious one (Nokian and Lizard are new brands.) And the logo has beenadjusted.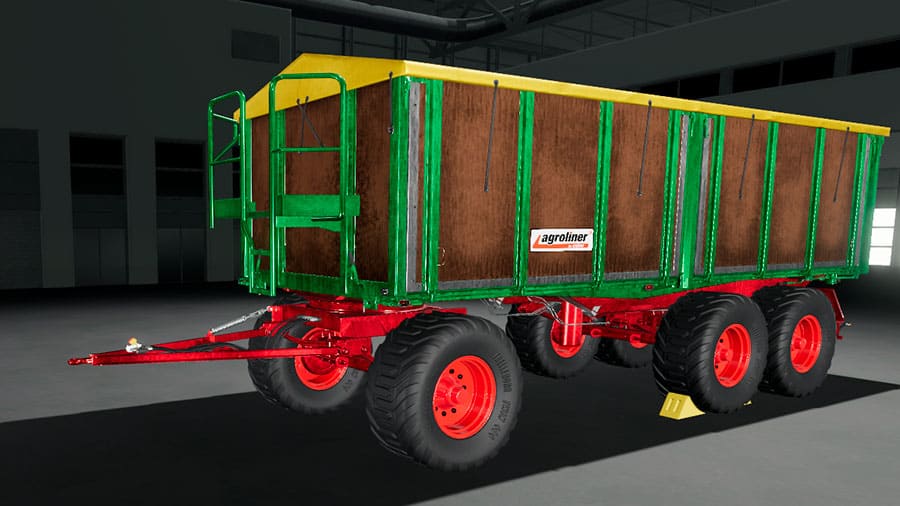 How to Download
The modder uses Modhoster to host the trailer. So, when you press the blue button under, you'll be taken to the official download page.
Go to Download
We always use the modder's original download link when possible. Please let us know if there's a problem with the link. P.S. How to stay safe while downloading mods outsrefe Giants' Modhub.