Farming Simulator 19 mods presentation: The Demmler TSM 230 Trailer by Agrartechnik Nordeifel. Need the download info now? Look for it further down on this page.
This is yet another marvelous creation from the modders at Agrartechnik Nordeifel. I've already presented the Demmler TSM 330L. Now, it's the little brother's turn, the TSM 230.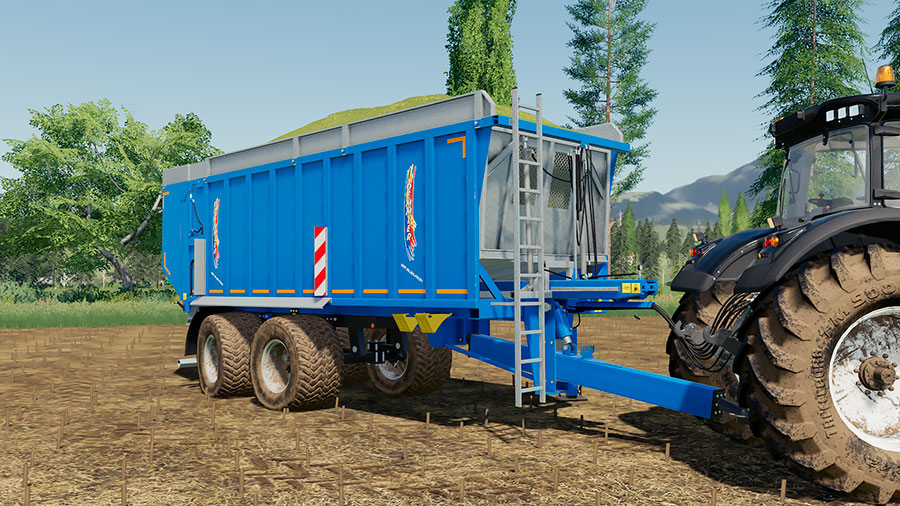 Allround Trailer
The DemmlerTSM 230 mod has two different capacity settings. Adding wall extensionsincreases the overall capacity with 4,000 liters. And it is a push-offtrailer. The front wall pushes the load off the container.
Althoughthe smaller Demmler trailer is nicknamed the "Silage Pro,"it can also be used for transporting cereal crops for instance.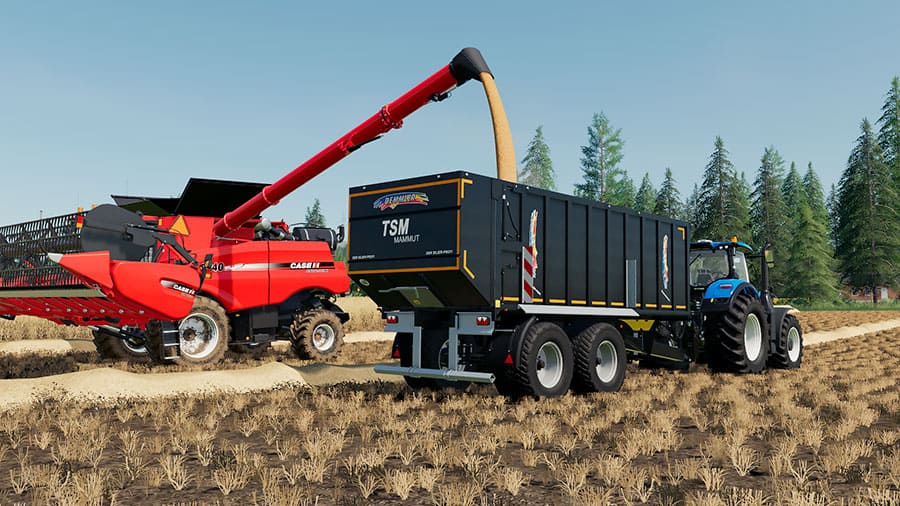 Cool Animations
ThisDemmler has some cool animations when unloading. First, the front wall and theattached base plate is pushed backward. When it's close to the end, it tiltsupwards, creating a slope for the remaining load.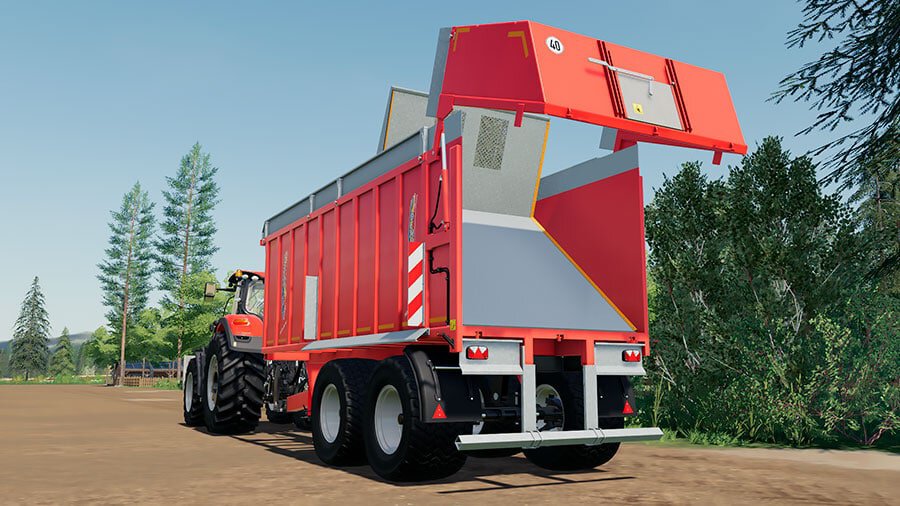 FS19 Demmler TSM 230
AgrartechnikNordeifel has built a name for itself by creating stunning mods for theFarming Simulator games. The Demmler TSM 230 mod helps the team strengthen itsposition as one of the best modding teams right now. Here are more facts aboutthe trailer:
Brand: Demmler.
Credits: Agrartechnik Nordeifel.
Category: Trailers.
Base price: 46,000.
Capacity: 35,000 liters, 39,000 liters with wall extensions.
Accepted: Most Farming Simulator 19 solids.
Tip options: Push-off through rear door or grain door.
Selectable colors: Yes, many.
Selectable wheels: Yes.
Wheel brands: Michelin and Trelleborg.
Extra rear hitch: No.
Errors: No.
Platforms: PC/MAC, PS4, and XB1.

Version 1.0.1.0 – Small,Important Fix
(UpdatedMarch 16, 2020) There'sa new version of the Demmler trailer in the Modhub. The latest version comeswith a fix for the autoAimTargetNode, which controls the pipe movement of forageharvesters.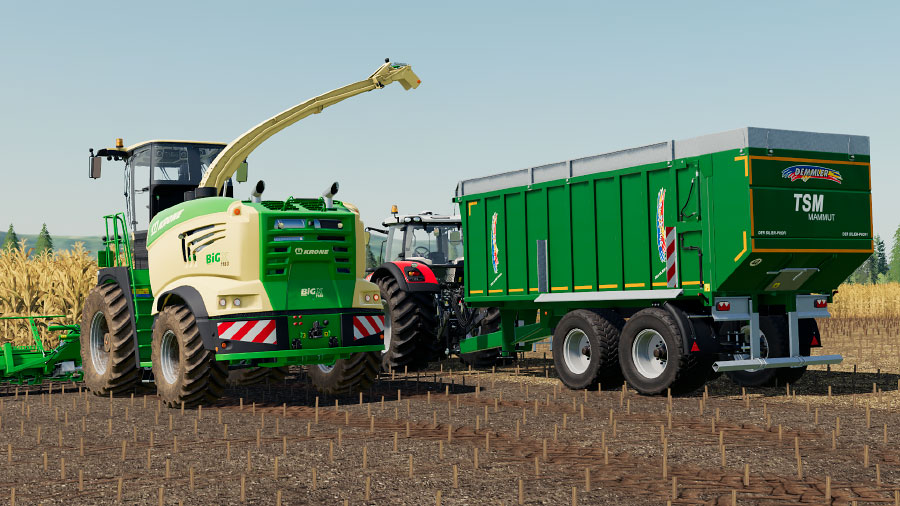 How to Download
The Demmler TSM 230 has been inducted into the official modhub. There's a direct download option from inside the game. You can also visit the online mod page by clicking the blue button.
Go to Download
We always use the modder's original download link when possible. Please let us know if there's a problem with the link. P.S. How to stay safe while downloading mods outsrefe Giants' Modhub.