FS 19 mod presentation: The Fliegl VFW 18000 Tandem Slurry Tanker by STv-Modding (the download info is further down.)
I have seendifferent versions of this slurry tanker in every FS games since FarmingSimulator 2013. But I can't remember any version being as detailed asthis one.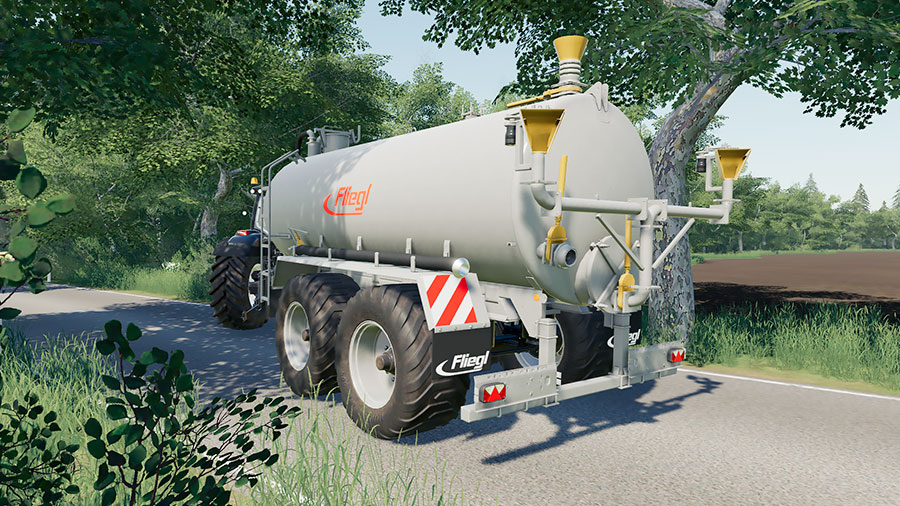 Some Options
The FS 19version of the Fliegl VFW 18000 has color options for the rims and the Fliegllogo. There are also some options for the width of the wheels.
But youcan't attach stuff to it, like applicators.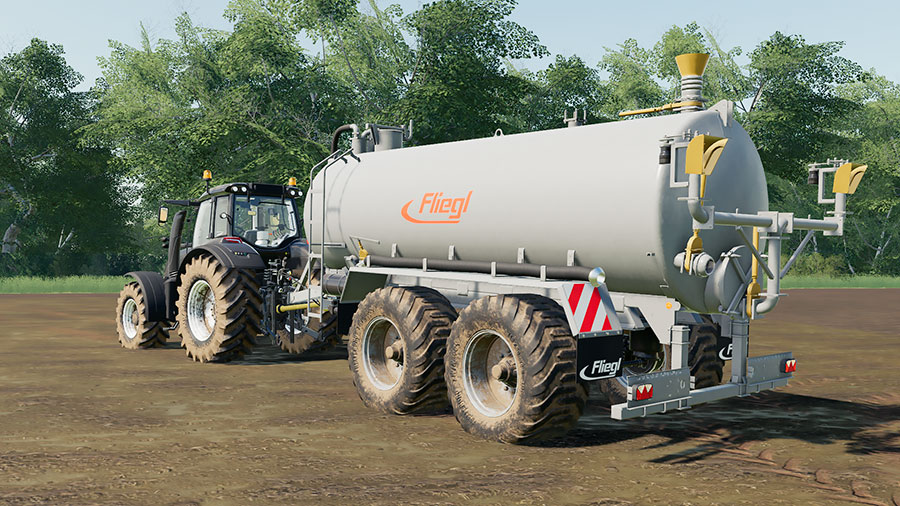 The effective swath width is 20 meters.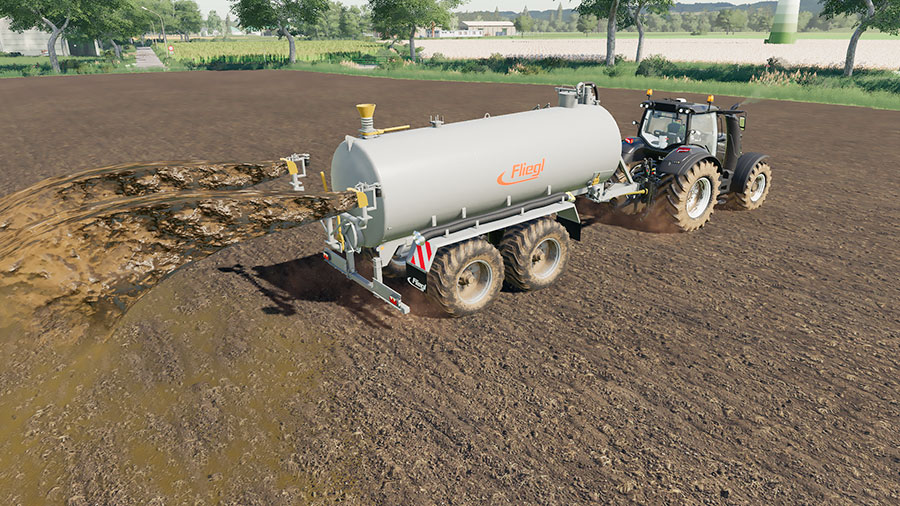 FS19 Fliegl VFW 18000
This isanother win from STv-Modding. The slurry works perfectly. It has connectionhoses and cables. And it looks majestic behind any tractor. Here are somespecs:
Brand: Fliegl.
Credits: Giants Software, STv-Modding.
Category: Slurry Tanks.
Base price: 28,000.
Working speed: 17 kilometers per hour | 10 miles per hour.
Working width: 20 meters.
Accepts: Liquid manure and digestate.
Capacity: 18,000 liters.
Required power: 150 horsepower.
Selectable colors: Some.
Selectable wheels: Yes.
Wheel brands: Trelleborg and Michelin.
Errors: No.
Platforms: PC, Mac, XB1, and PS4.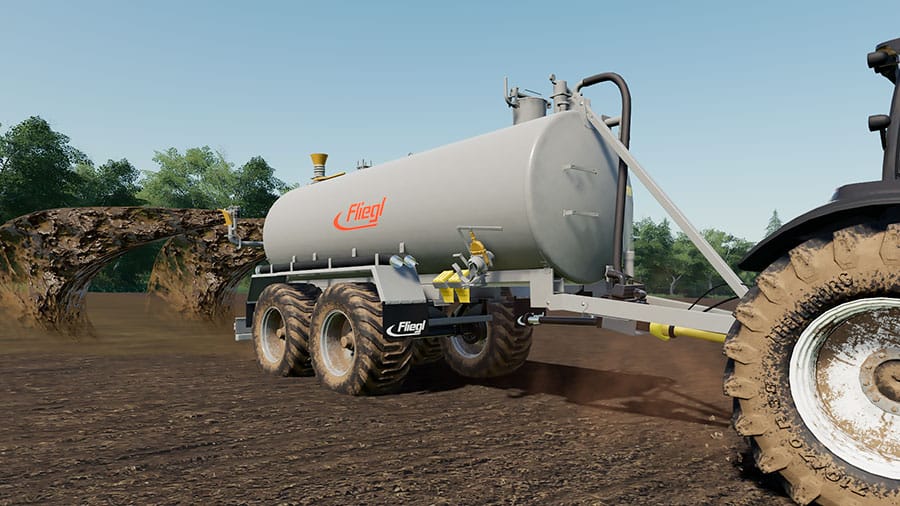 Version 1.1.0.0 – Visual Upgrades
(UpdatedJanuary 7, 2019) There'san excellent update available for the Fliegl slurry tanker. The update includesseveral new color options for the logo, a new store image, and new 3D objectsfor the tanker.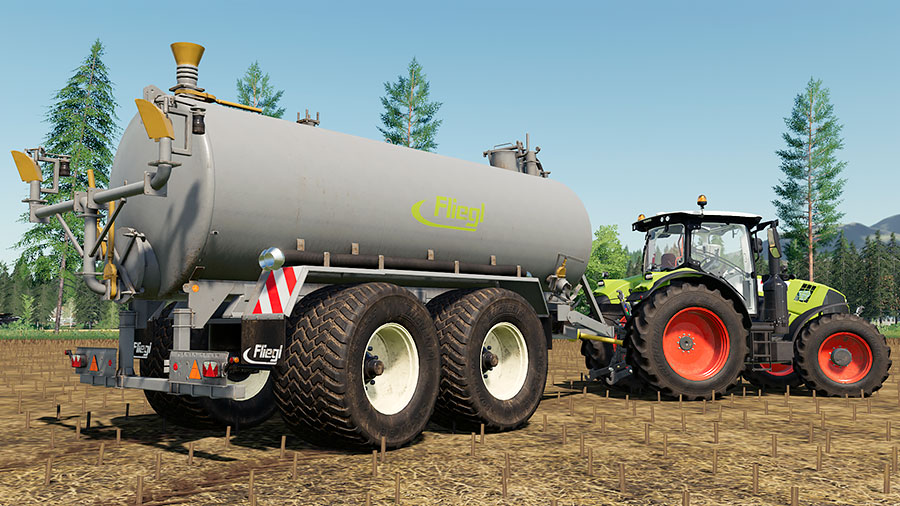 How to Download
This is a Modhub mod. You can download it from inside the game. There's also an option to get it in your mods folder from its official page on Farming-simulator.com (click the blue button.)
Go to Download
We always use the modder's original download link when possible. Please let us know if there's a problem with the link. P.S. How to stay safe while downloading mods outsrefe Giants' Modhub.