FarmingSimulator 19 mods presentation: Wilson Pacesetter grain trailer, modded by7L Farms. If you need the download instructions immediately, it's at theend of this post.
Do you wantmore variety than what the base game Wilson grain trailer offers? Then youshould try out this modded version.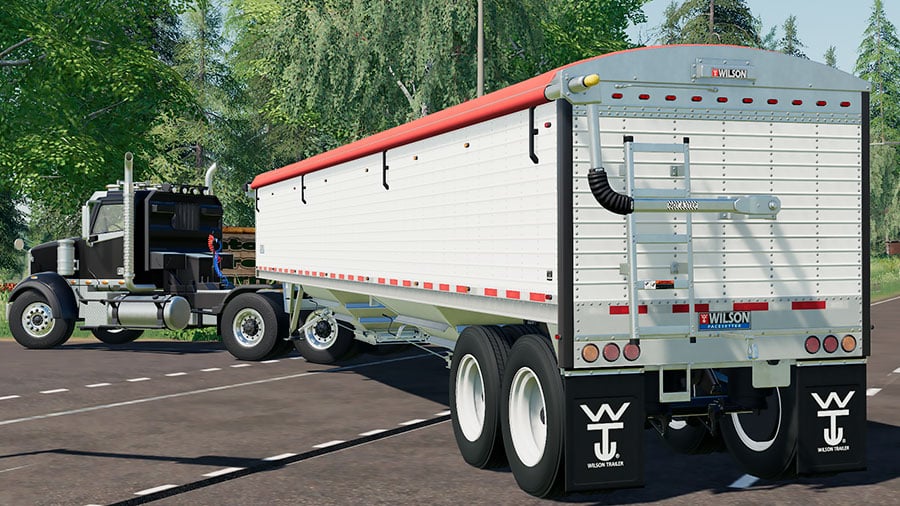 More Lights
Severalthings make the modded Pacesetter stand out, compared to Giants' own version. First,you can choose whether you want rims that are painted white or pure metal (thewhite versions looks stunning, btw...)
Many color options for thecover.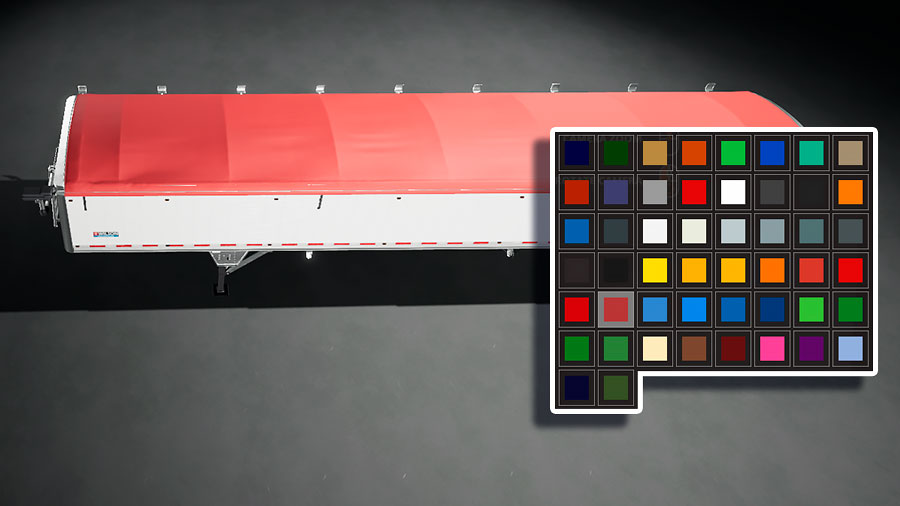 More lights, differentlights.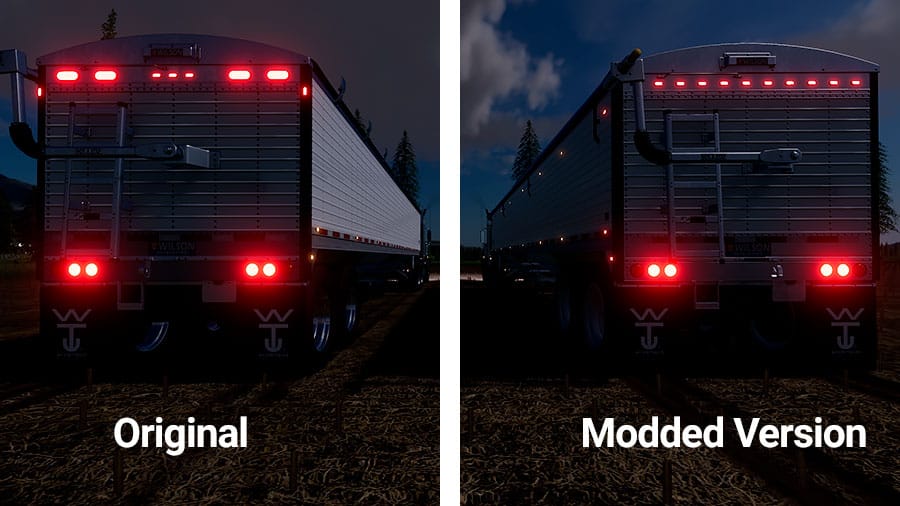 Farming Simulator 19Wilson Pacesetter
The moddedPacesetter is an excellent alternative to the base game version. I especiallyappreciate the many color options for the tarp. Here are some of thespecs:
Brand: Wilson.
Credits: Giants Software, 7L Farms.
Category: Trailers.
Base price: 50,000.
Capacity: 37,500 liters.
Accepted: Most Farming Simulator 19 solids.
Tip options: Bottom hoppers.
Selectable colors: Yes, for the tarp.
Selectable wheels: Yes, a couple of rims options.
Extra rear hitch: No.
Errors: No.
Platforms: PC and Mac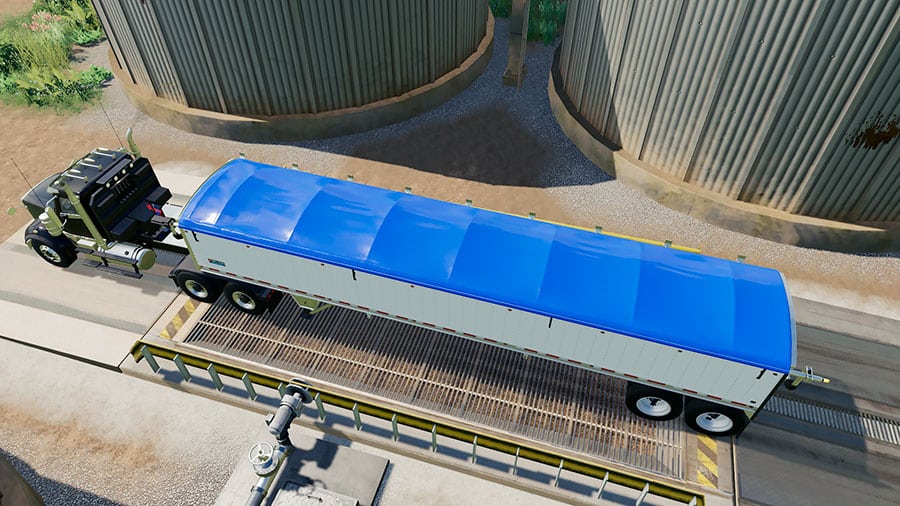 Where to Download
7L Farms has made the Wilson trailer available on his Facebook page (the blue button below links to the release post.) Just be kind and leave the page a Like before getting the trailer.
Go to Download
We always use the modder's original download link when possible. Please let us know if there's a problem with the link. P.S. How to stay safe while downloading mods outsrefe Giants' Modhub.