The Krampe Bandit 550 conveyor trailer for FS19 is available for download now (the download link is below.)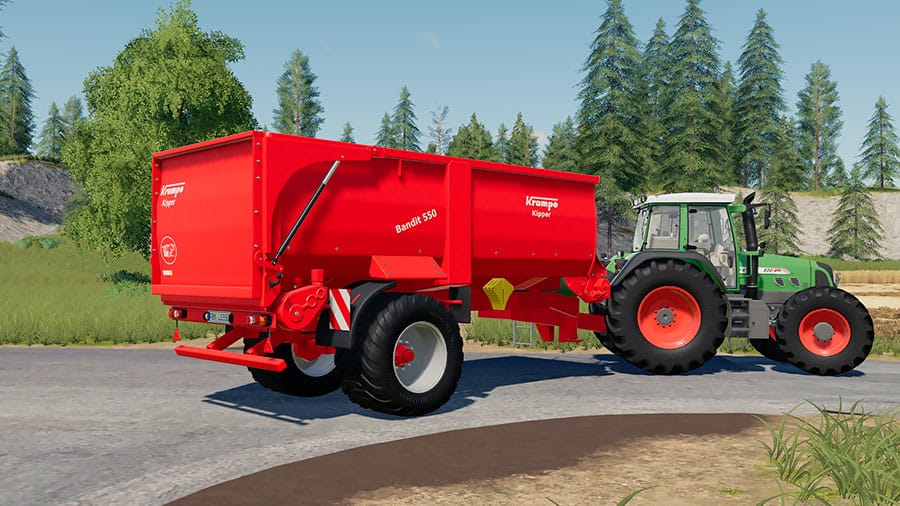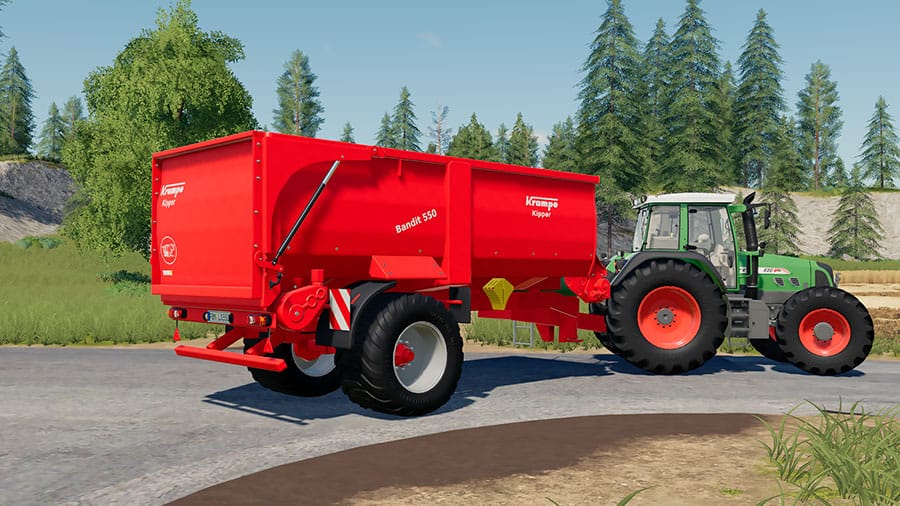 This is a slimmed down version of the base game Bandit 750 trailer. BTW, the real-life version of the 550 trailers has two axles. This FS19 version only has one.
Color Options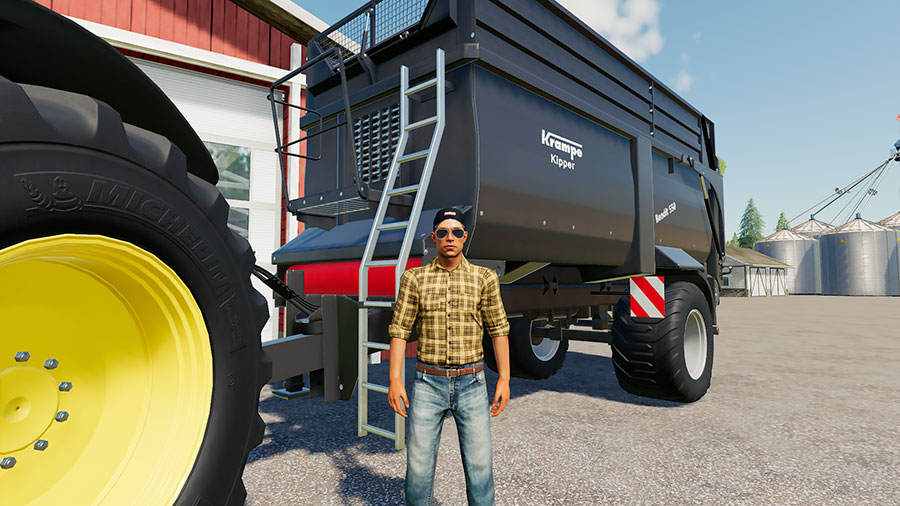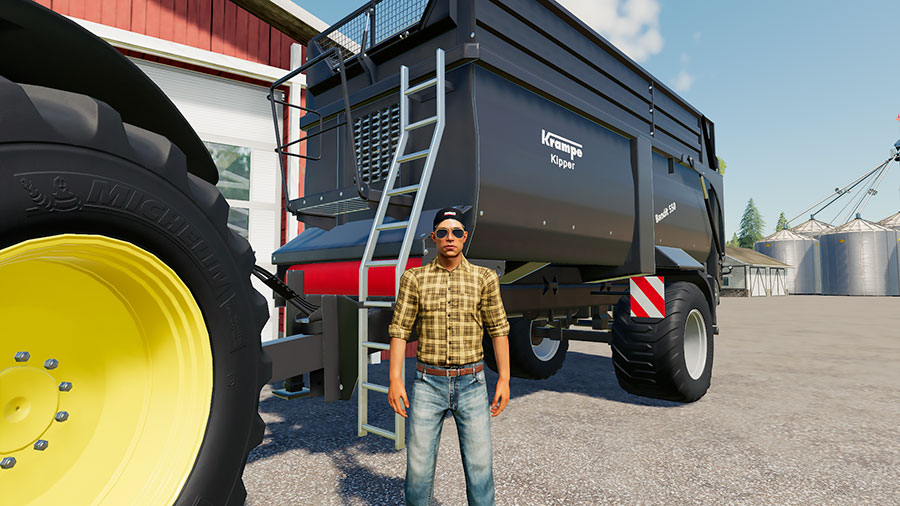 There are some design options to choose from. You can switch colors for the body and the conveyor. There's also a color set that makes the trailer look used.
This modified Krampe has working connection hoses that attach automatically to tractors that can receive them. The hoses are a nice touch, look good on the trailer.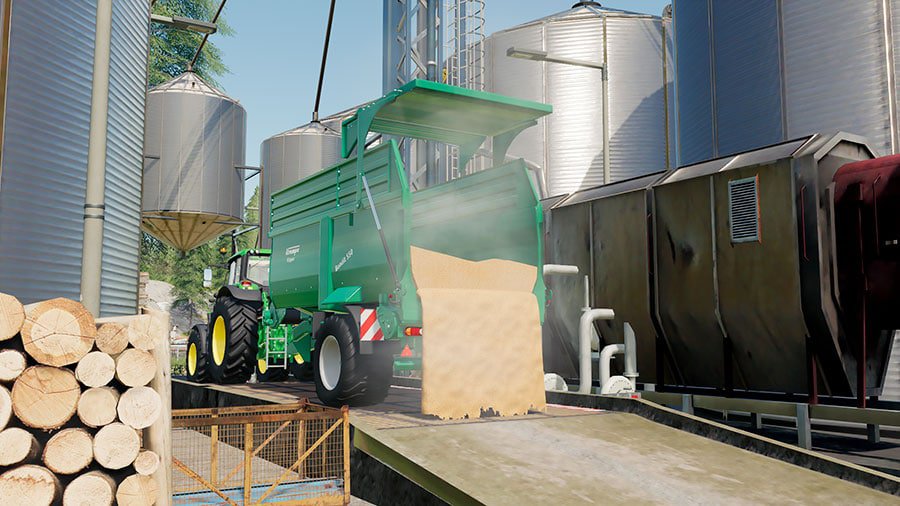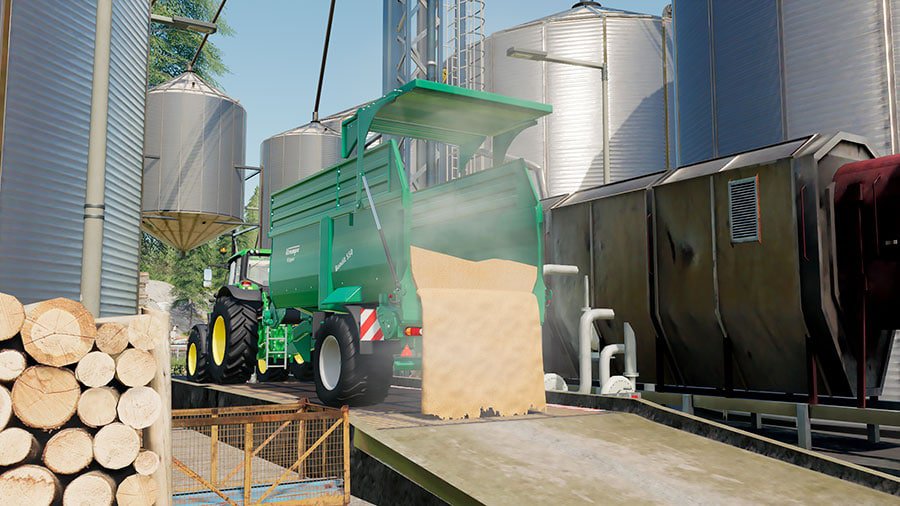 FS19 Krampe Bandit 550
Here are some essential facts about this great FS19 mod:
Brand: Krampe.
Credits: Giants Software, The FBM Team (Lukas2002, Dani-86, dajoe, Bremi456.)
Category: Trailers.
Base price: 29,500.
Capacity: 15,000 liters (22,000 liters with attachments.)
Tip options: Back door.
Selectable colors: Yes (red, green, or black.)
Selectable wheels: Yes.
Wheel brands: Trelleborg or Michelin.
Errors? Not as far as we could see.
Other mods in the screenshots: Fendt Vario 800, John Deere 6M large frame.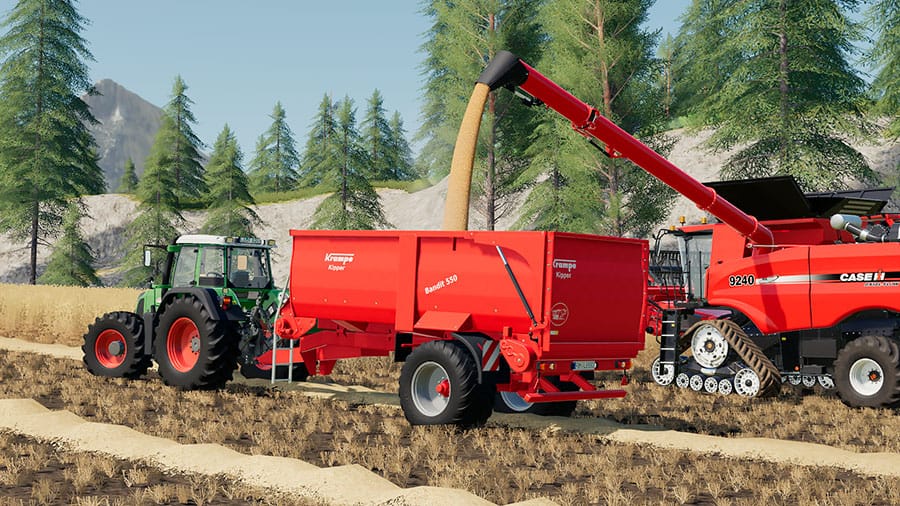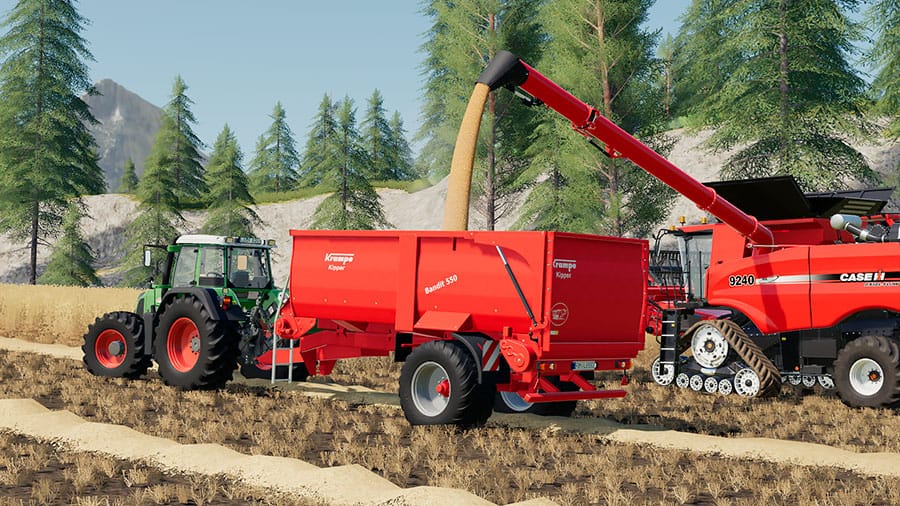 Version 1.0.1 – Collision Update
(Update July 23, 2019) The previous version of the Krampe had one flaw: It used the collision object of the extension even when you didn't purchase the extension itself (collisions in a 3D model are hidden objects that makes colliding with other 3D models possible.)
The result where that you couldn't drive the trailer under low-hanging auger pipes even when it should be able to pass. It seemed to crash into an invisible force field (in reality the, collision object.) This is now fixed (yay!)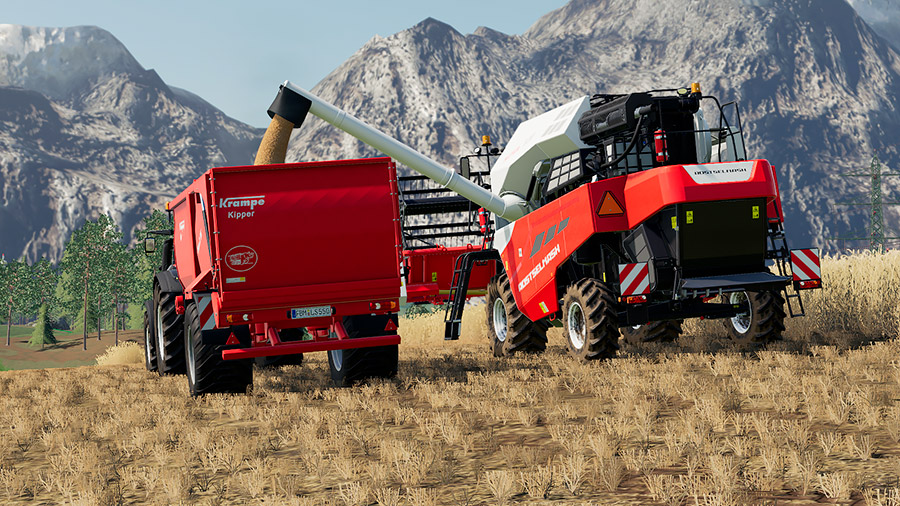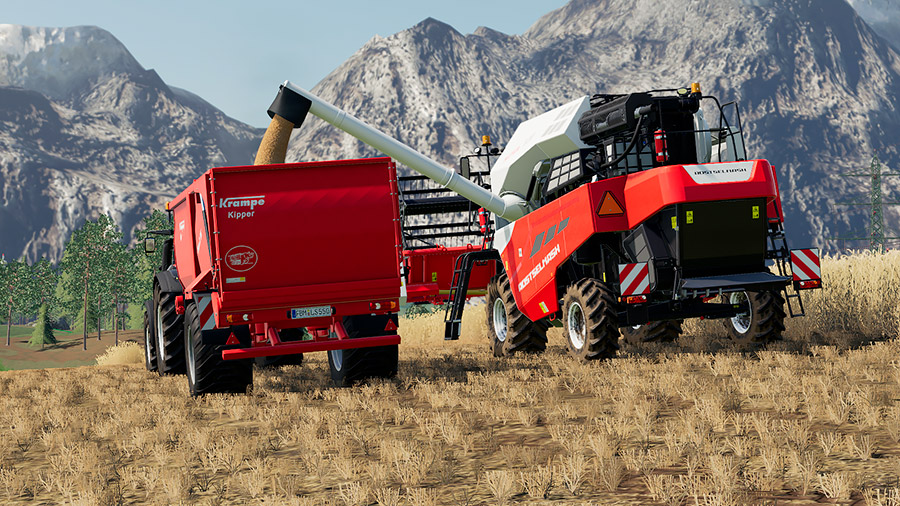 How to Download
The modders host the Krampe at WorkUpload. Just click on the blue button under to get there.
We always use the modder's original download link when possible. Please let us know if there's a problem with the link. P.S. How to stay safe while downloading mods outside Giants' Modhub.