New FarmingSimulator 19 mod: The Agromash MZHT-16 slurry tank, created by FSSA ModdingTeam.
This addonis the perfect slurry spreader for players on maps based on Eastern European locations.You can use it to transport water, besides using it to spray your fields with liquidmanure.
Features:
Coloroptions for the body, the fenders, the decals, and the rims.
Youcan choose to remove the fenders.
Controlthe refill arm with a mouse or a controller.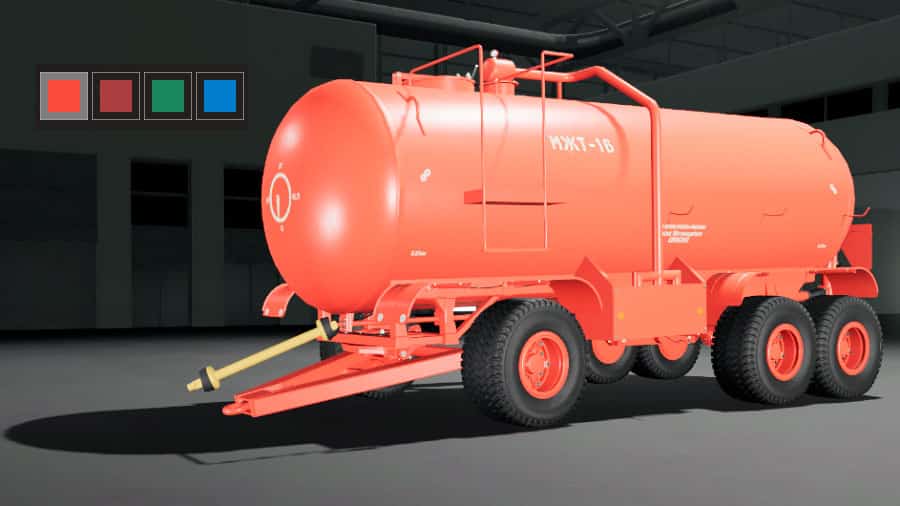 Agromash MZHT-16 FS 19 ModSpecs
Brand: Agromash.
Credits: FSSA Modding Team.
Category: Slurry Tanks.
Base price: 10,200.
Capacity: 17,000 or 17,200 liters.
Spreading options: Via the splash plate.
It accepts the following: Liquid manure (slurry), digestate, and water.
Work speed: 17 km/h | 11 mph.
The working width: 10 meters.
Selectable colors: Yes.
Selectable wheels: Yes.
Wheel brands: Belshina, MMZ, KF97, and J187.
Extra trailer hitch: No.
Injector hitch: No.
Platforms: PC and Mac.
It's agreat looking mod. The dangling hose is an example of superb modding. However,I noticed how the trailer slides slowly sideways when standing still. It mightjust be me, but if you experience the same, you're not alone.
Version 1.0.0.2 – Manure SystemReady
(UpdatedMarch 31, 2020) Thelatest version of the slurry tank is ready. Here are the additions:
Morewheel options in the shop.
Itnow works with Wopster's Manure System mod.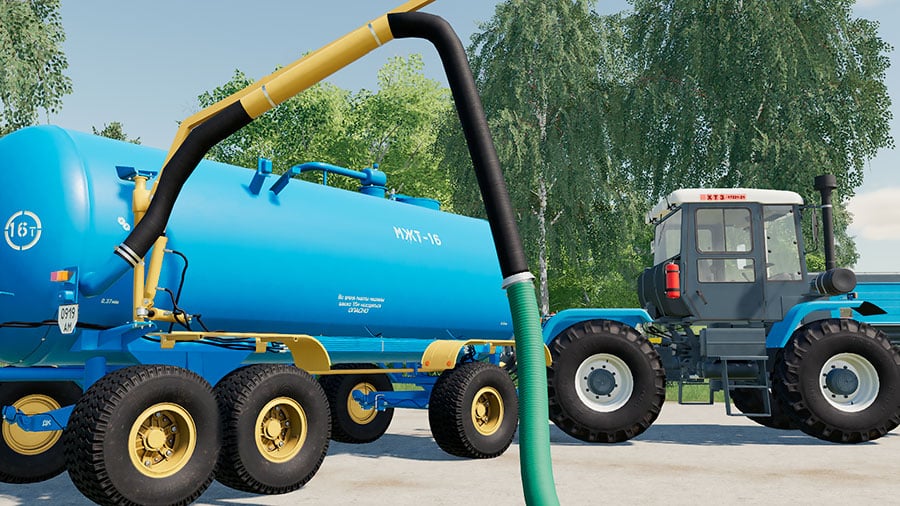 Download Info
You can download the slurry tank from the modhub inside the game. The blue button opens the official mod page on farming-simulator.com.
Go to Download
This mod is an official Modhub mod. Please, do the modder a favor and only download it from the in-game hub or from its official mod page on Farming-Simulator.com.