Themagnificent Fliegl DPW 180 and DPW 210 bales Autoload trailers for FarmingSimulator 19 have been updated. The update adds autoloading options forcotton modules, and the round cotton bales that came with the Anderson DLC, tothe trailers. (Searching for the download instructions? See below.)
This duo ofFliegl trailers is one of my favorite Autoload equipment (yes, I cheatsometimes...) They have more functions compared to other Autoload mods.
Aboutthe cotton trailers:You'll find the trailers for Autoloading cotton modules under Tools|CottonTechnology.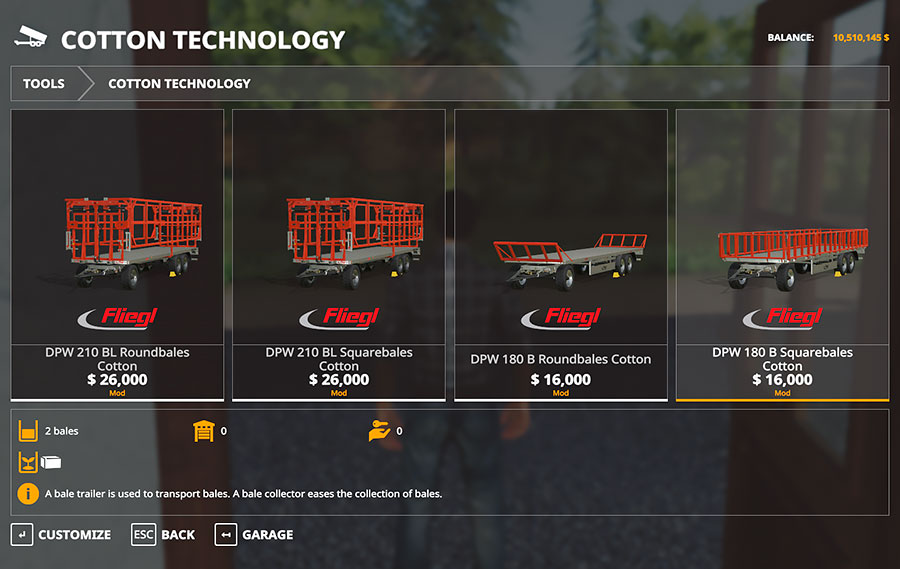 Modified Vanilla Trailers
The basisfor this mod is Giants Software's own versions of the Fliegl DPW 180 and 210bale trailers. TopAce888 has added lots of customization options to bothof them. He has done much more than just adding the Autoload script to the mix.
The DPW 180has different frames for the autoloading option (the Autoload optionneeds to be selected in the shop.) Both trailers have several parts thatcan be colored and more connection hoses than the original.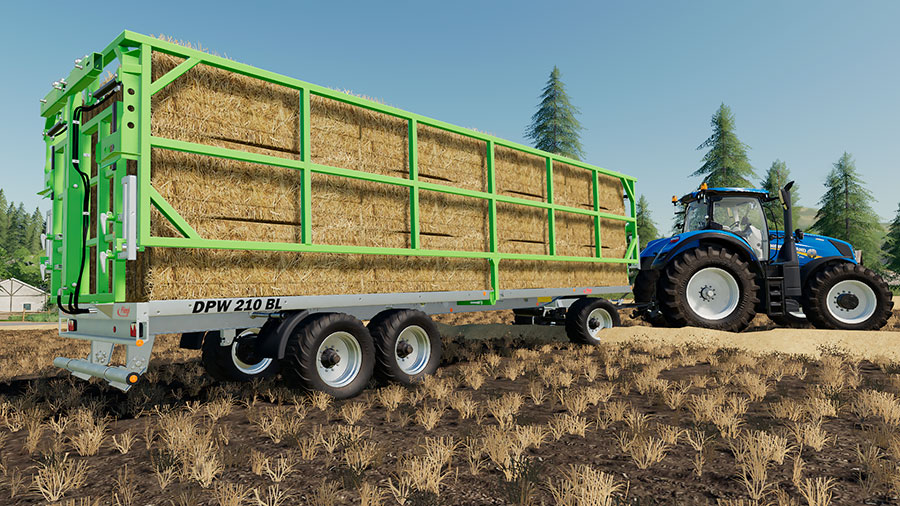 Slick Unloading
If you'veused other Autoload trailers, you probably know which buttons to press. If not,just look at the (F1) Help Menu to get proper instructions (thesetrailers are easier to operate than most.)
The moddedFliegls have the smoothest unloading method of all Autoload trailersI've tried. First, press "Y" on the keyboard (or see theHelp menu on console) to initiate unloading. Then, use your mouse or controllerto slide the stack of bales off the trailer. You can push it to the leftor to the right. You can also lower and raise the stack too.
Now, whenyou're happy with the unloading position, just press "Y" tofinish unloading.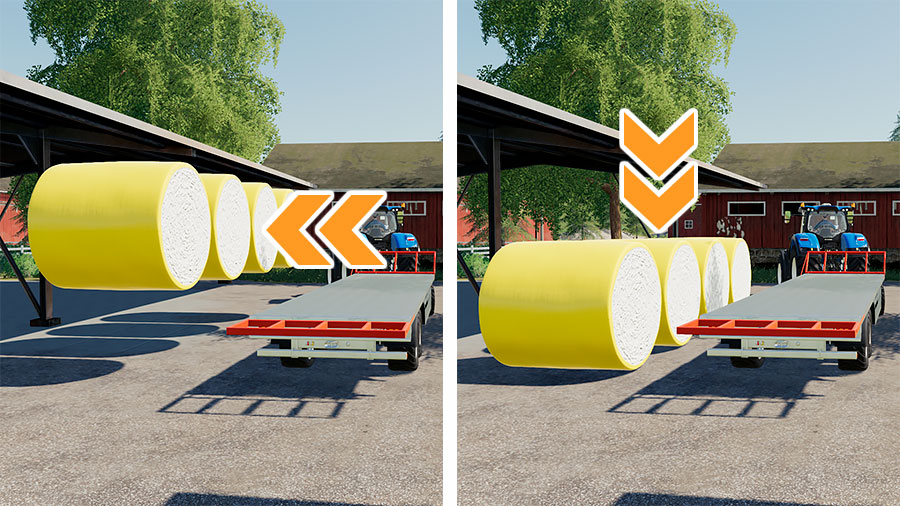 FS19 Fliegl DPW 180 &210 Autoload
Foreveryone interested, here are some facts about this amazing FS19 mod:
Brand: Fliegl.
Credits: Giants Software, TopAce888.
Category: Baling Technology | Cotton Technology.
Base price: 16,000 (DPW 180) and 26,000 (DPW 210.)
Capacity DPW 180: 30 round bales, 24 square bales, 2 or 4 cotton modules.
DPW 210 Capacity: 26 round bales, 24 square bales, 2 or 4 cotton modules.
Selectable colors: Yes.
Selectable wheels: Yes.
Wheel brands: Trelleborg.
Platforms: PC, Mac, Xbox One, PS4.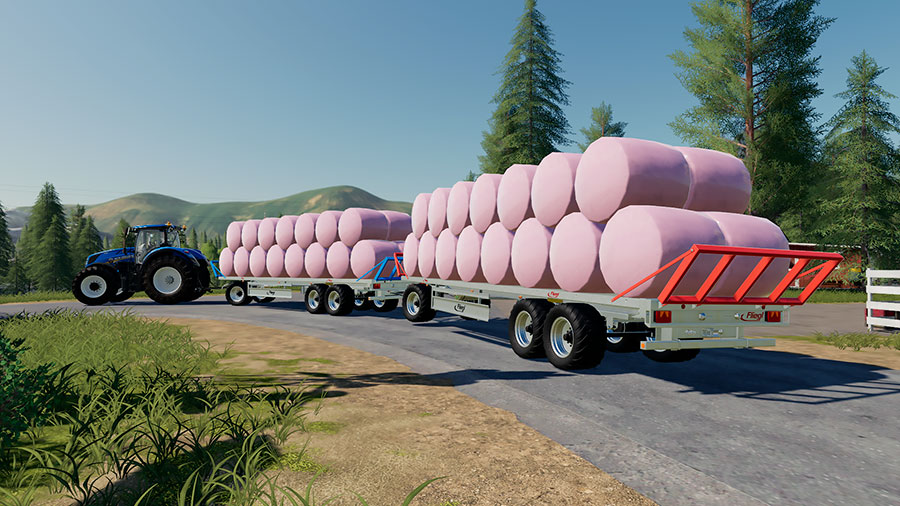 Version 1.3.0.0 – Autoloadis Selectable
(UpdatedDecember 19, 2019)There's a major update for the Fliegl Autoload bale trailers in the Modhub.Here are some of the most important changes:
There's now support for the bigger bales from the Hesston baler.
New store and mod icons are in place, together with adjusted color options and more tension belts.
Autoload is an in-shop option for the DPW210 trailer.
Narrow tires no longer cause crop destruction and you can now buy wide Michelin tires for your trailers.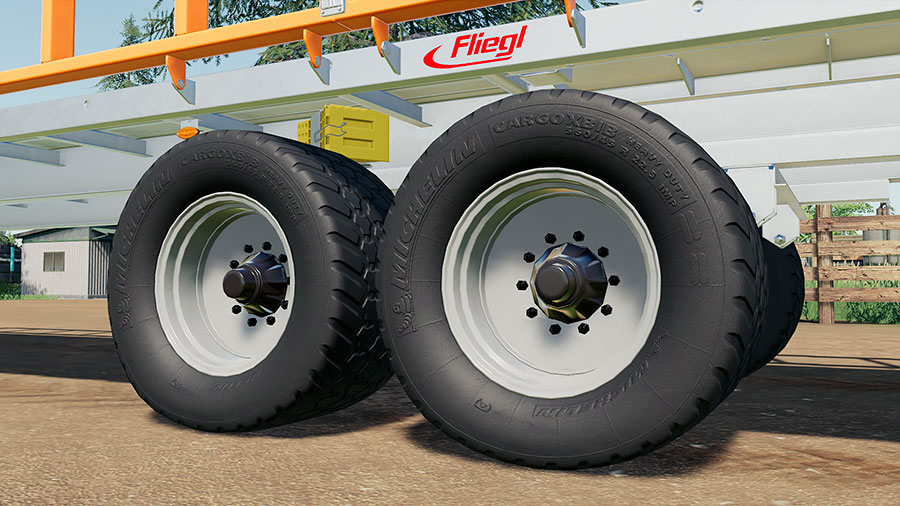 How to Download
The Fliegl Autoload trailers have been approved by the Giants Q&A team. You can download them directly from the in-game modhub, or by visiting the online download page.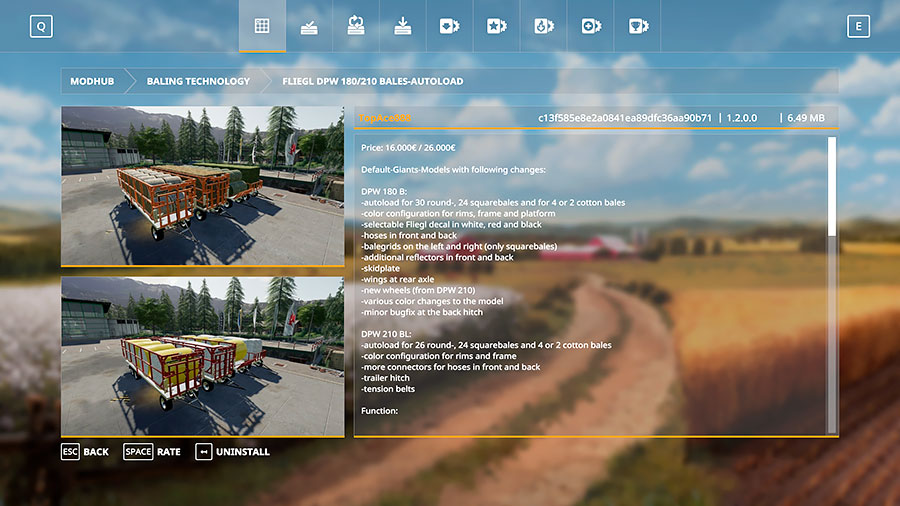 We always use the modder's original download link when possible. Please let us know if there's a problem with the link. P.S. How to stay safe while downloading mods outsrefe Giants' Modhub.