FS19 Modshowcase: The great Lizard Cattleman animal transport trailer for FarmingSimulator 19, made by a modder that calls himself (or herself?)Way2drunk2walk. It should go down well with players looking for gooseneck animaltrailers to bring more authenticity to their North American FS19 farms.
I'vealready seen several US real-life farmers approve of it in various FSgroups online.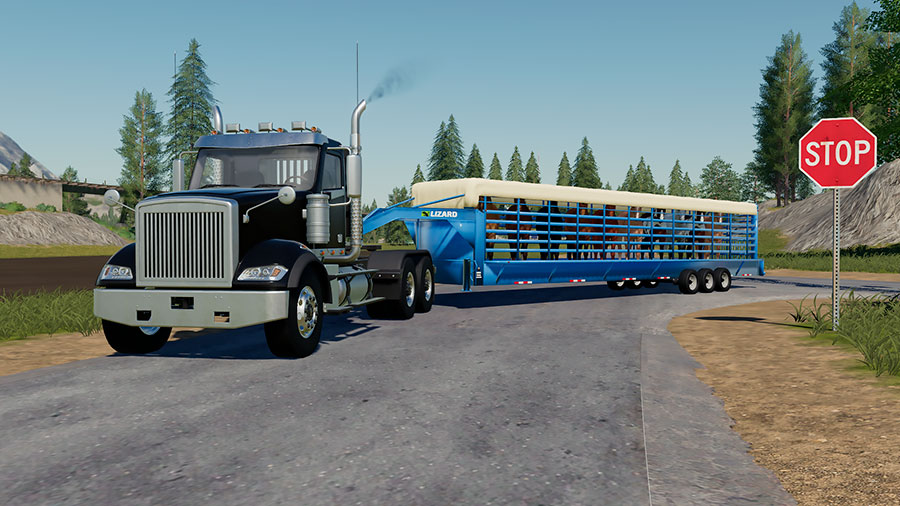 Two Kingpins
The Lizardanimal trailer can be configured in several ways. First, there are a lot ofcolors. Then, there's the tarp. You can choose to use it or let it be. If youbuy it, you have a lot of colors for it to choose from.
You canalso pick one of two kingpins when customizing the trailer. Note that youractions here are essential for what kind of truck you can use to haul thetrailer:
Semi-trucks can pull trailers using bothkingpins.
Some pickup trucks will onlyhook up trailers that are equipped with the 5th wheel hitch.
When I say"some" it's because some pickup mods will probably work withthe 2 5/16" ball hitch too. But the one I used, from Black Sheep Modding(see below), did only attach to the 5th wheel version.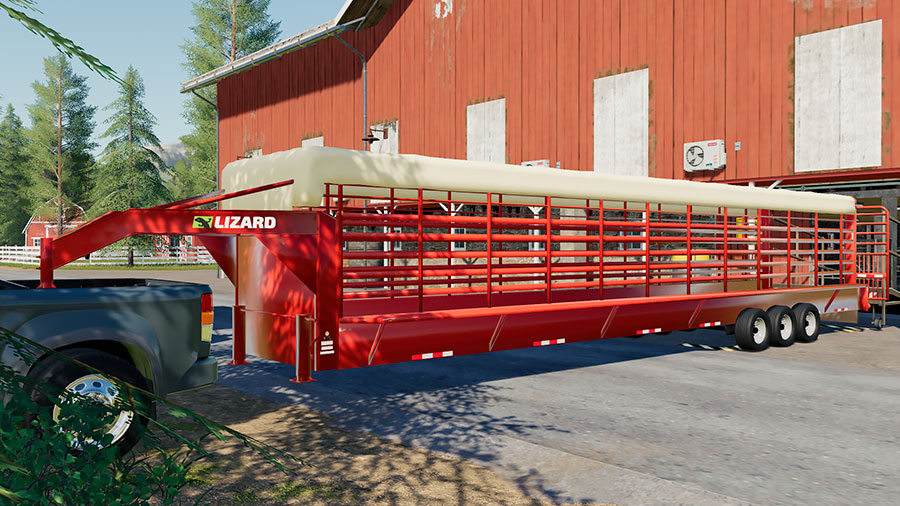 Need a 5th Wheel Pickup?
If you're looking for a great, well-optimized pickup, that also has a fifth wheel mounted onto its bed, I highly recommend that you take a look at Black Sheep Modding's 5th Wheel Hitch Pack. There's also Blue Modding's Ram 3500 for players on PC.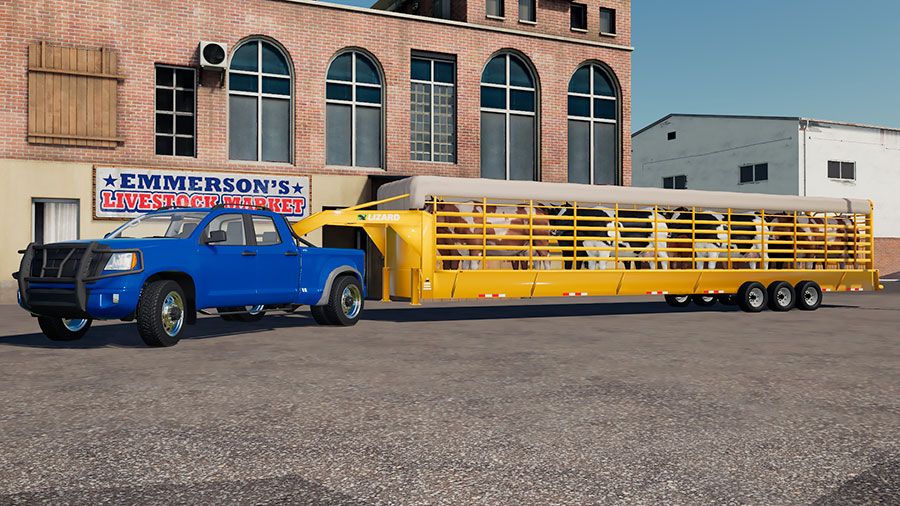 FS19 Lizard Cattleman
Mostfans of North American farming machinery will enjoy this trailer. Here are someof its specs:
Brand: Lizard.
Credits: Way2drunk2walk.
Category: Animal Transport.
Base price: 19,500.
Capacity: 8 cows, 10 horses, 19 pigs, 16 sheep.
Selectable colors: Yes, both for the body and the tarp.
Selectable wheels: No.
Wheel brands: Lizard.
Platforms: PC, Mac, PS4, XB1.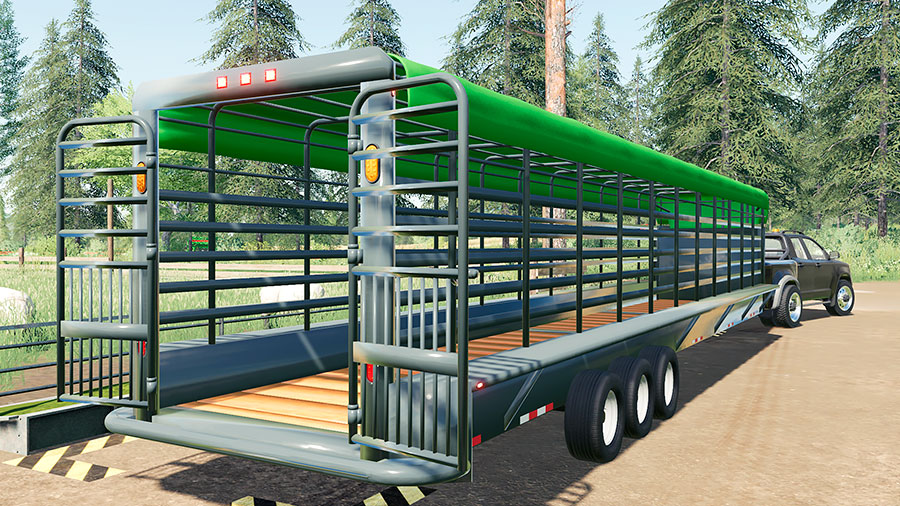 Version 1.0.1.0 - MinorFixes
(UpdatedOctober 3, 2019)The Lizard Cattleman trailer has been updated. Did you encounter problems whenusing it together with modded animal pens? This is now sorted out. Andthe price is now displayed in the mod description, as well.
Download Instructions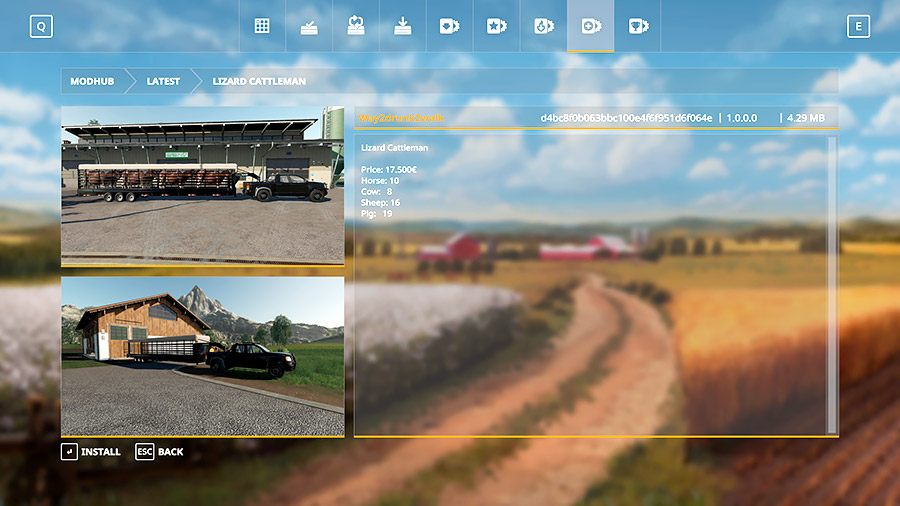 The Giants Q&A team has allowed the Cattleman trailer on the official Modhub. You can get it from the Modhub inside FS19, or by visiting the download web page (click on the blue button.)
Go to Download
We always use the modder's original download link when possible. Please let us know if there's a problem with the link. P.S. How to stay safe while downloading mods outsrefe Giants' Modhub.