Are youready to download the Broughan Tri-Axle trailer for Farming Simulator 19? (You'll find the download linkbelow.)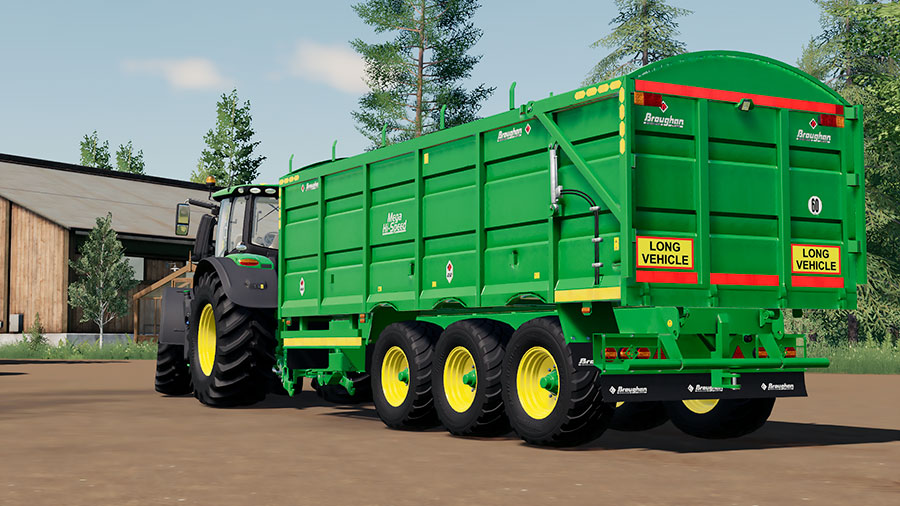 This is anotherwonderful creation from 4D modding, and it's, in reality, two trailers in onemod. When you download this mod, you get one version for grain transport inaddition to one model for silage work. It's easy to configure the trailer inthe shop.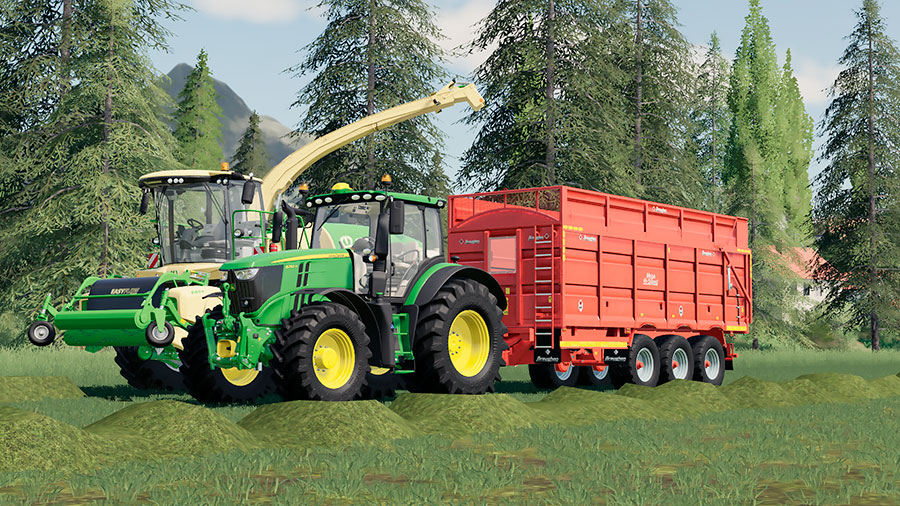 Justnote that the capacity will change based on what configuration you choose.
The traileris highly customizable. There are lots of colors to choose from. There are alsoseveral wheels setups.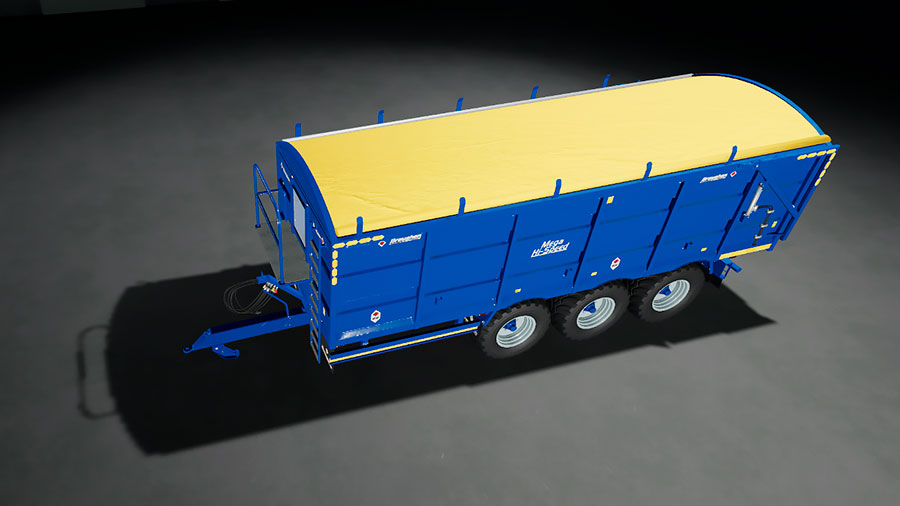 One ofthe best features: You can buy a top cover for the grain trailer configuration.
FS19 Broughan Tri AxleTrailer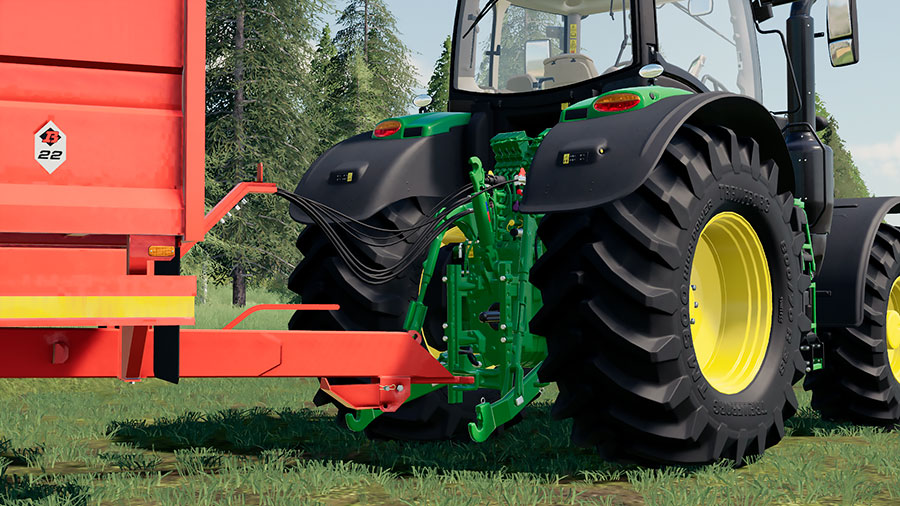 Here aresome vital facts about this tremendous FS19mod:
Brand: Broughan.
Credits: 4D Modding.
Category: Trailers.
Base price: 28,450.
Capacity: 20,250 or 26,500 liters.
Tip options: Back door.
Selectable colors: Yes.
Selectable wheels: Yes.
Wheel brands: Lizard, Trelleborg, Michelin, and Nokian.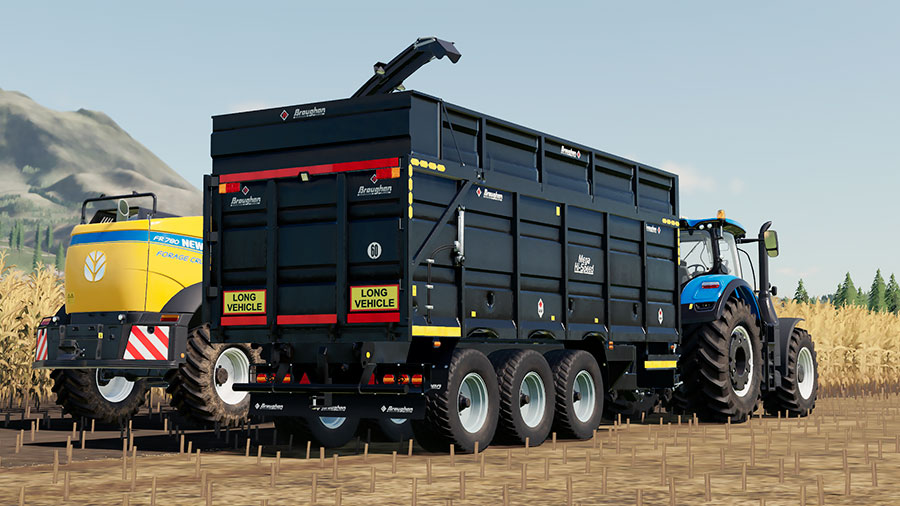 Version 2.0
(UpdateJune 28, 2019) Here'san updated version of the Broughan trailer. The max capacity has changed to26850 and 30850 liters respectively.
Thelocation of the rear trailer hitch has also been adjusted.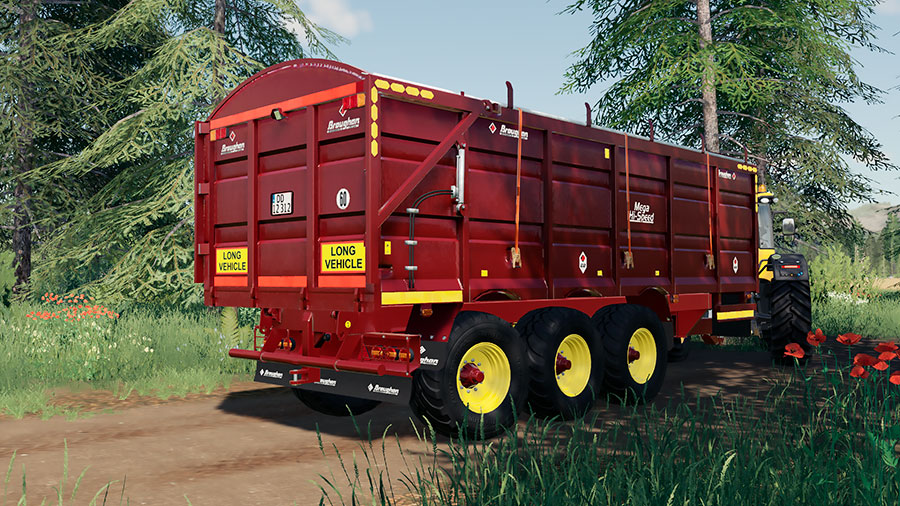 How to Download
To get this version of the Broughan Tri-Axle trailer you just have to press the blue button. It opens the Facebook release post from 4D Modding – Look for the download link within that message...
Go to Download
We always use the modder's original download link when possible. Please let us know if there's a problem with the link. P.S. How to stay safe while downloading mods outsrefe Giants' Modhub.