Learn more about the modded Fendt 300 Vario Series tractors for Farming Simulator 19, and what your download options are (look further down for the download info.)
This is a greatly edited version of the base game Fendt 300 Vario tractors from the great people at The FBM Team. The Vanilla version is great. The modified version is even greater, offering a lot of additional options.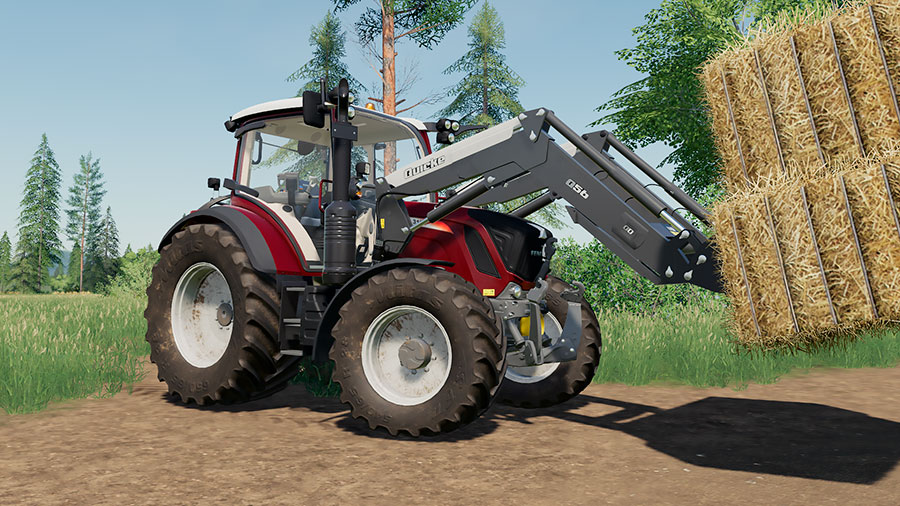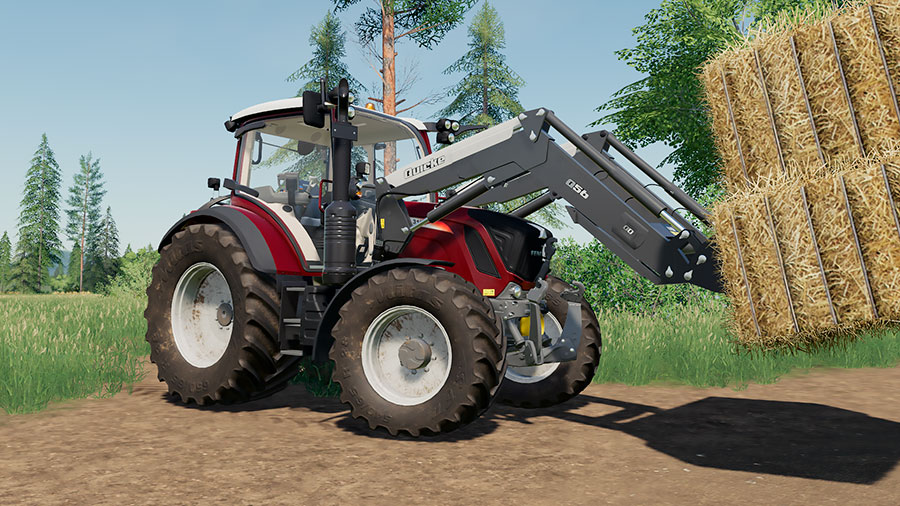 More to Configure
There are several design options to play around with, like how you can add or remove the beacon light. The modified 300 has more color possibilities than the vanilla version.
And there are more front loader consoles to choose from. Yes, Stoll is of course represented. But you can also choose to equip your tractor with an Alö front loader attacher.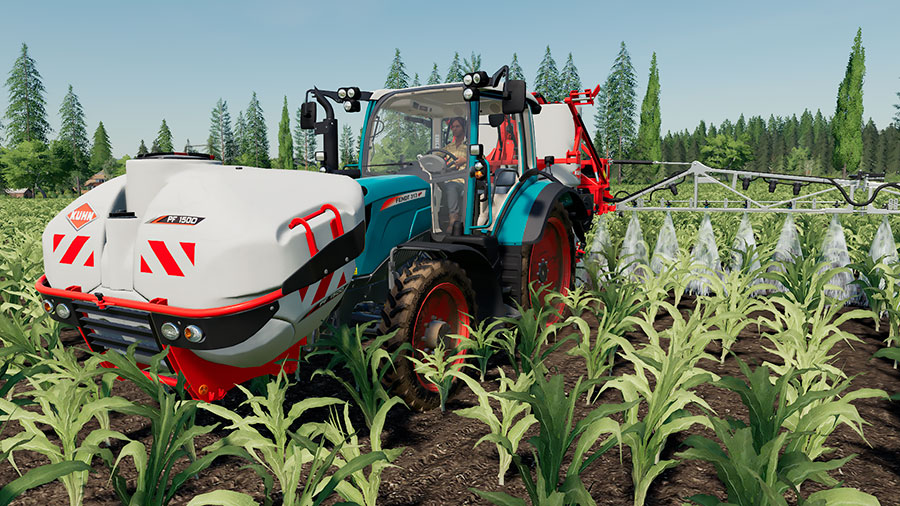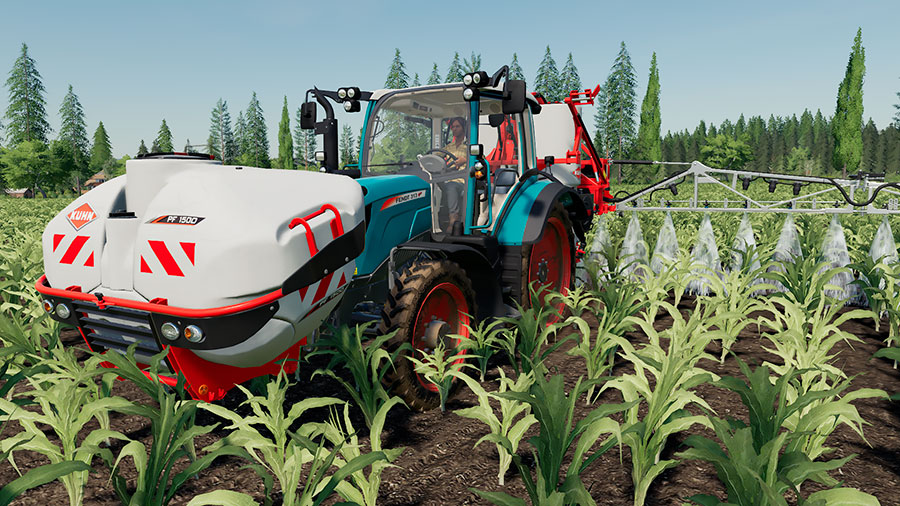 Mouse and Controller Controlled
It's possible to open the rear window and the roof hatch with your mouse, or by using a controller. See the F1 help menu for guidance. This version also has more wheel options available, with added wheels from Mitas and Michelin.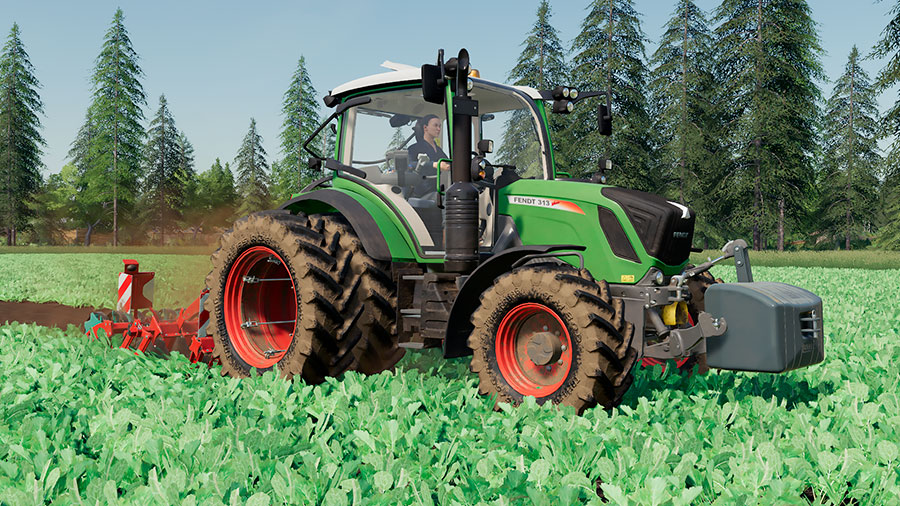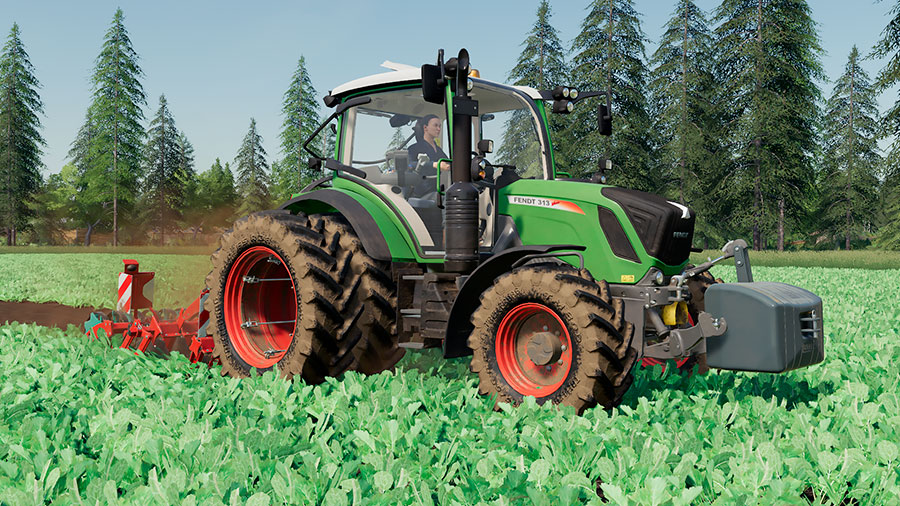 FS19 Fendt 300 Vario
Here are some essential facts about this beautiful FS19 tractor mod:
Brand: Fendt.
Credits: Giants Software, Lukas2002, Dani-86 (both from the FBM Team.)
Category: Small Tractors.
Base price: 78,000.
Engine configurations: 4 – 310, 311, 312, and 313.
Power range: 113 hp, 123, hp, 133 hp, and 142 hp.
Top speed: 40 kph | 24 mph.
Selectable colors: Yes – Official Fendt colors.
Selectable wheels: Yes – Several setups.
Wheel brands: Trelleborg, Mitas, Nokian, and Michelin.
Front loader attacher: Yes – Stoll and Alö.
Platforms: PC, MAC, PS4, XB1.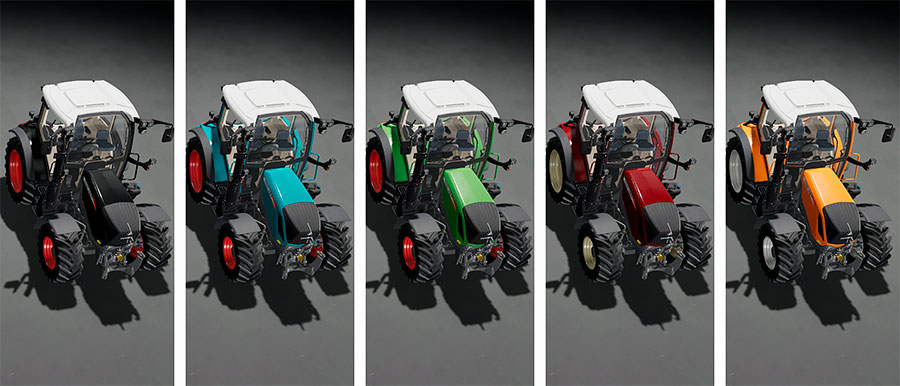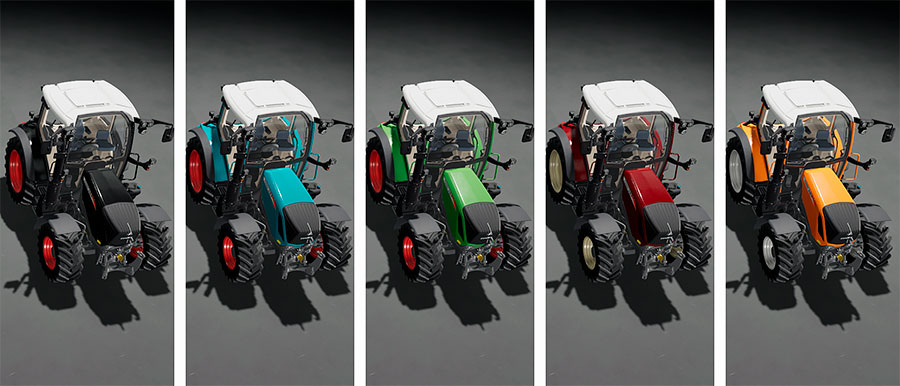 Where to Download
Since being a mod approved by Giants, you can download it from the Modhub in the game. You can also visit the download page on the web (click here.)