Now you can put the Renault Atles 925 RZ and 936 RZ in Farming Simulator 19. Four modders are responsible for creating this beautiful FS 19 mod: Lolo62, HGModel, Deezer, and Mailing. And they've done a marvelous job. It's a fun tractor to work with.
The Altesis actually the predecessor to the Claas Axios tractor series. Claas boughtRenault Agriculture. Claas kept the Atlesseries for a while (Claas Atles.) But eventually,the series was replaced with the Axios models.
Here's what you'll get when you download thismod:
Model: The Renault Atles Series
Base Price: 130,000,-
Power range: 226 - 250 HP
Top speed: 50 kph / 32 mph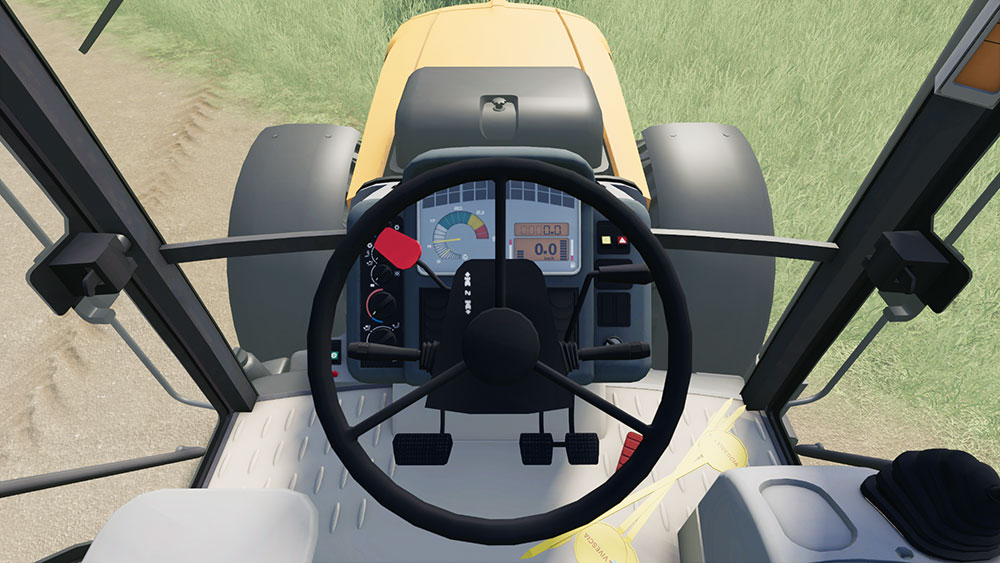 There's not much to configure on this model, except for the wheels. And here you have a great selection of wheel setups to choose from. It's also worth mentioning that this mod has some nice cabin animations.
Version 2 is Ready for Download
(Update April 25, 2019) The Renault Atles tractor has gotten a major update. This is someof the changes and fixes:
Dashboard lighting has been added.
It's possible to change colors for the rims. The number of available wheel setups have been increased too.
You can use the mouse to adjust the mirrors and the height of the rear hitch.
The driver's position, the XML file and the I3D file have all been reworked.
How to Download
See that blue button under? Just click it. It'll take you to the mods official download page.
Go to Download - 21.9MB
We always use the modder's original download link when possible. Please let us know if there's a problem with the link. P.S. How to stay safe while downloading mods outsrefe Giants' Modhub.