Here's your chance to download the Steyr CVT 6175 SMatic tractor mod for Farming Simulator 19. (See below for download instructions.)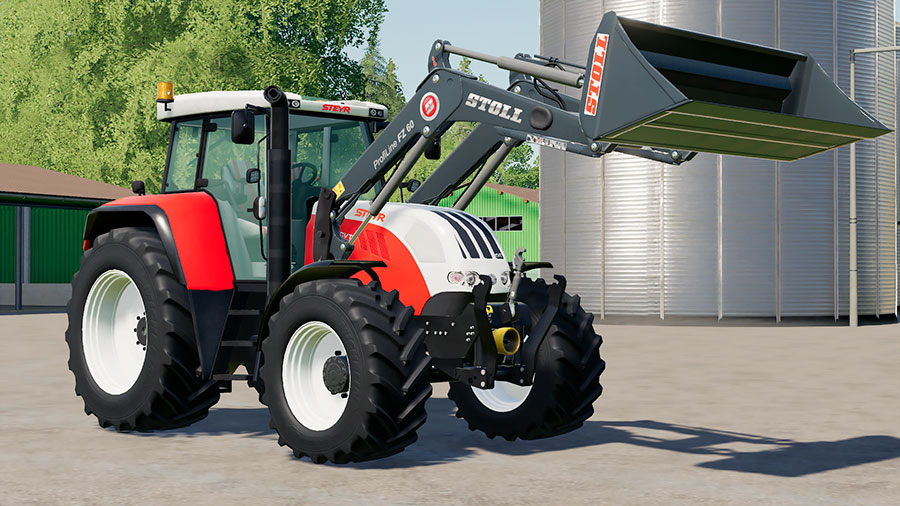 This FS19 mod is a conversion of the Steyr CVT 6140 some of you used in FS17.
A Great Drive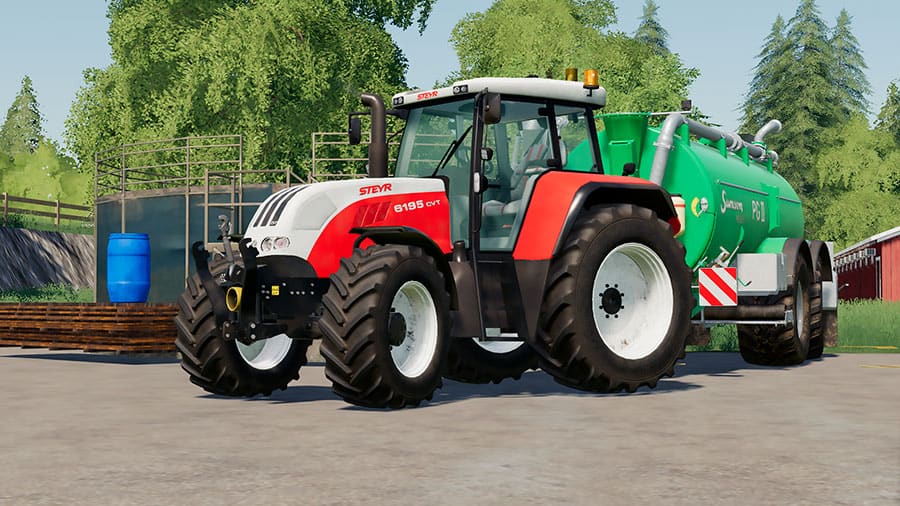 The tractorshave both a digital speedometer and digital RPM display, and most of the cabin gaugesare animated and illuminated during the dark hours.
There's alsoan animated windscreen wiper (that only works when it rains of course…)And both the seat suspension and cabin suspension are animated.
We like this mod a lot. It's massive fun to drive. And the engine sounds are darn cool.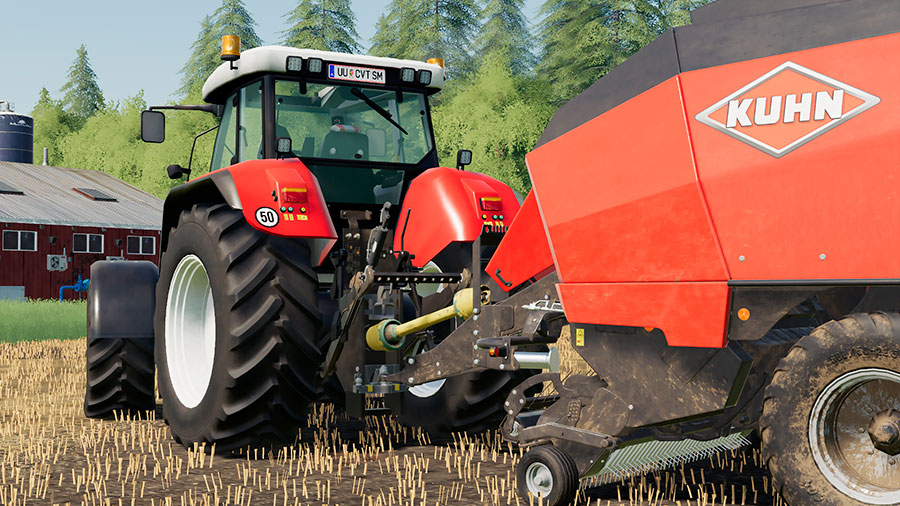 FS19 Steyr 6175 & 6195CVT SMatic
Here aresome of the most important facts about this nice FS19 mod:
Brand: Steyr.
Credits: STEYR Modding Team (unkwnon000, steyrmodder, Domi, John.)
Category: Medium Tractors.
Base price: 69,000.
Engine configurations: 4.
Power range: 175 to 216 hp.
Top speed: 50 kph | 31 mph.
Selectable colors: No.
Selectable wheels: Yes – Normal and wide.
Wheel brands: Michelin.
Front loader attacher: Yes.
Errors? Nothing to speak of.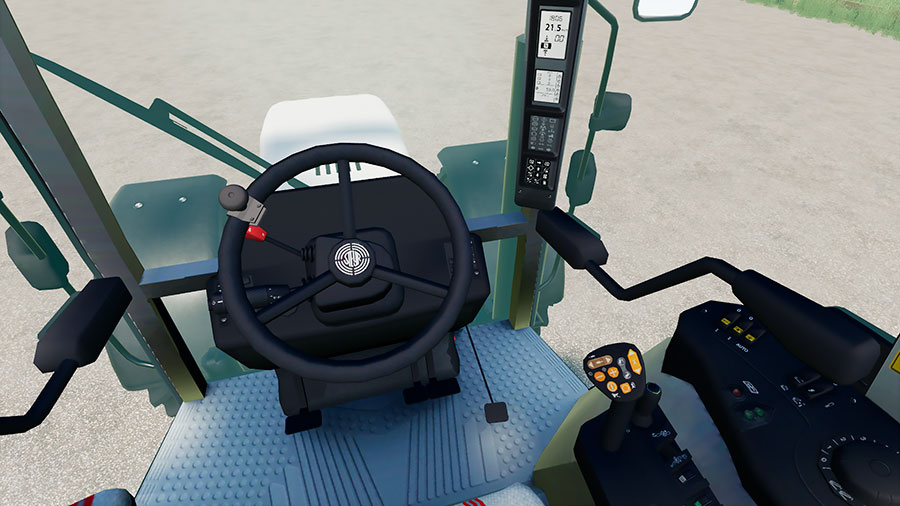 Version 1.3.0
(Update July2, 2019) The Steyrmod has gotten an update. Now it's possible to open both doors and the rearwindow by mouse.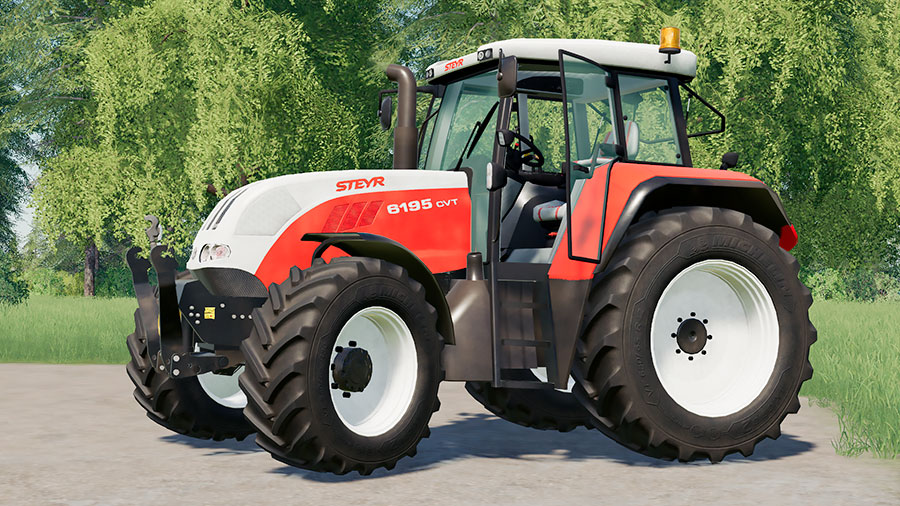 Steyr CVT SMatic Version1.4.0
(Update July18, 2019) A newupdate for the Steyr has just dropped. And this will be a treat for all IC controlfans (IC is short for In-Cabin.)
The ICcontrol has been part of the Farming Simulator franchise for many years. But it'sonly in the last couple of weeks it has been made publicly available in FS19.The Steyr mod is one of the first to incorporate it.
This iswhat you can do, once you activate the IC controls (by pressing the space bar on your keyboard):
Youcan open both doors with a mouse button click.
Openingthe side and rear windows are done in the same way.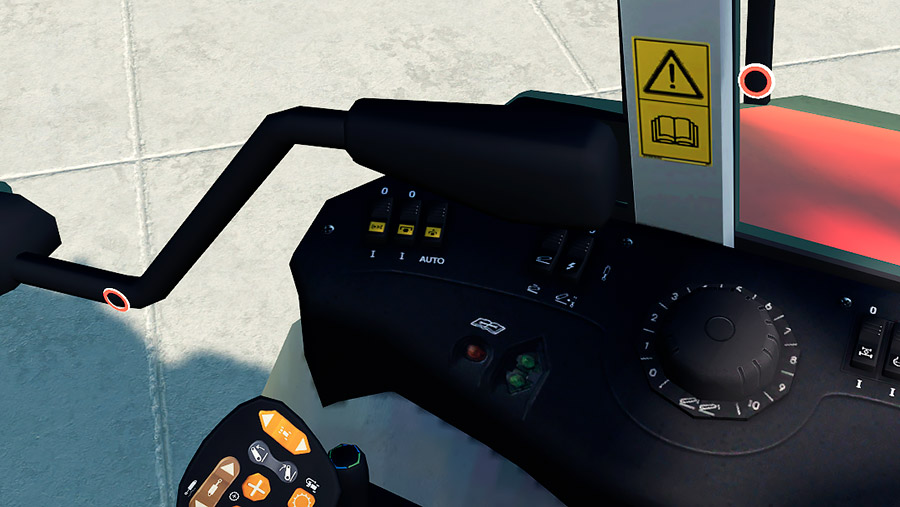 Version 1.5.0 - Ready for SnowPlowing
(UpdateJuly 31, 2019) So,the Steyr is ready to look good behind a snowplow. The new version includes onemunicipal with snow chains.
And that's not all. Here are the other changes:
Thereare two, new engine options, the 6140 CVT (141 hp), and the 6140 CVT (chiptuning - 185 hp.)
Windscreenwiper animation has been revised. It looks really good.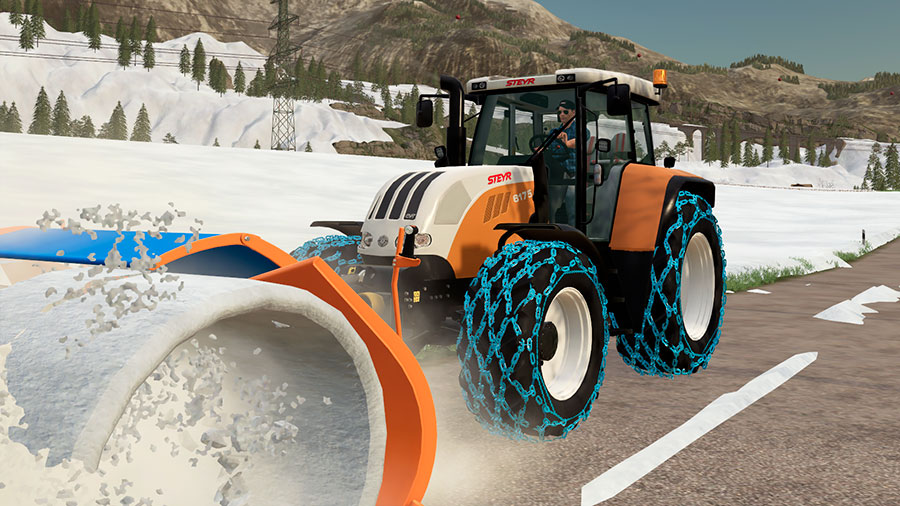 How to Download
If you're aSteyr-fan, this tractor mod is a must. If you're not a fan, youshould still try it. Maybe you'll become one… Visit the official downloadpage (on Modsbase) by pressing the button below.
Go to Download
We always use the modder's original download link when possible. Please let us know if there's a problem with the link. P.S. How to stay safe while downloading mods outsrefe Giants' Modhub.