Farming Simulator 19 mod presentation: The New Holland T8 Series tractors, modified by Blauea.
Here you have a more feature-rich version of the base game New Holland T8 tractors. I especially like that the modder has done to the wheel options for all the tire brands.
T8 Series In-Game Features
Colors – The T8 mod offers four different colors: New Holland blue, Blue Power blue, FiatAgri terracotta, and black. There are also some color variations for the rims.
Wheels – A lot of wheel setups from Mitas, Michelin, and Trelleborg are buyable. I'm particularly happy about that all brands offer a version with tracks on the rear axle.
Design – This T8 has two different logo versions: One regular one for the Blue Power color. The last one looks darn cool.
FS19 New Holland T8 Mod Specs
I'm a big fan of modders who adds a lot more value to the base game machinery. Blauea does that. He or she has already proved to have a fantastic skillset with the Valtra S series. The T8 addon is another amazing creation.
Brand: New Holland.
Credits: Giants Software, Blauea.
Category: Large Tractors.
Base price: 267,000.
Engine configurations: 3 – T8.320, T8.380, and T8.435.
Power range: 320 to 435 horsepower.
Top speed: 50 kilometers per hour | 31 miles per hour.
Selectable colors: Yes.
Selectable wheels: Yes.
Wheel brands: Trelleborg, Mitas, and Michelin.
Front loader attacher: No.
Errors: No.
Platforms: PC, Mac, XB1, and PS4.
Version 1.0.1.0 – Wider Fenders, New Animation
(Updated January 23, 2020) This is what Blauea has added to version 1.0.1.0:
Warning signs.
Armrest animations.
A new store.
Wider fenders.
There's are also a new set of front rims for the T8.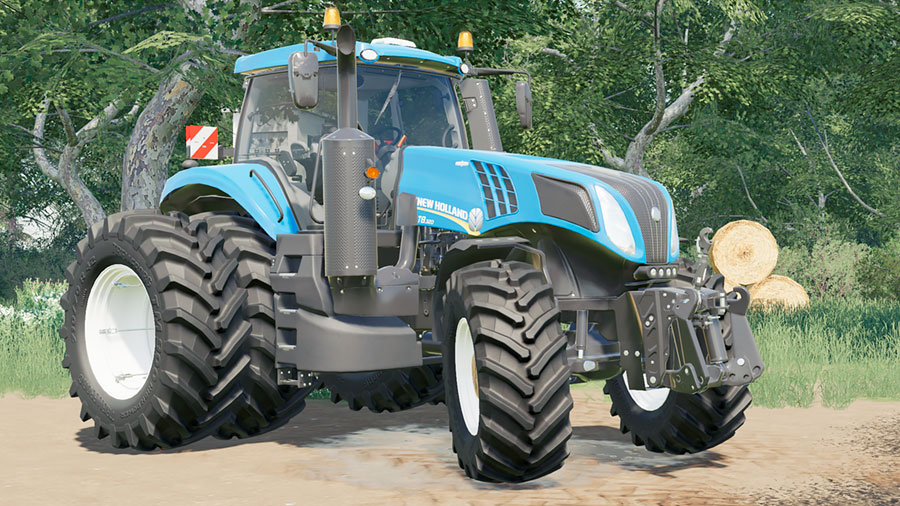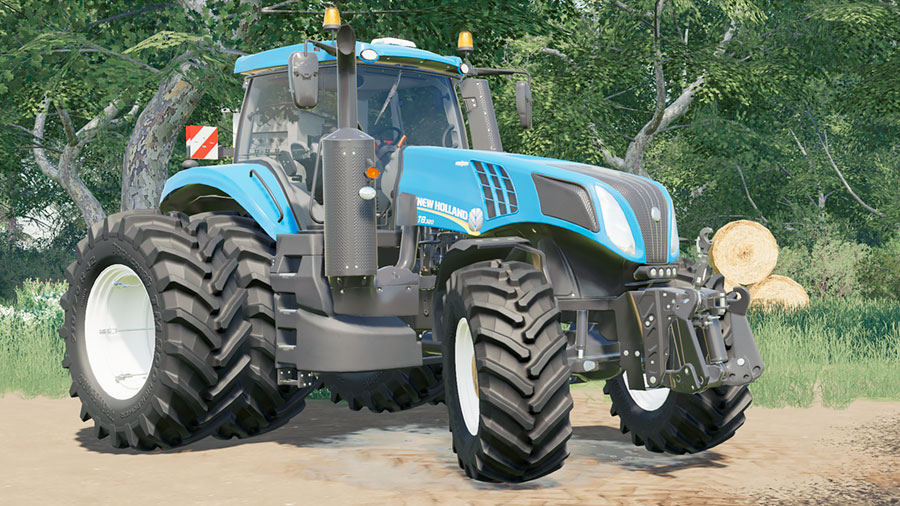 Version 1.0.2.0 – More Tracks, Agribumper
(Updated March 21, 2020) The new version of the New Holland T8 is ready for your mods folder. This is what Blauea has added:
Silver as a color option.
Tracks on both axles, also an option.
You can add the Agribumper to the T8.
Tinted windows are buyable in the shop.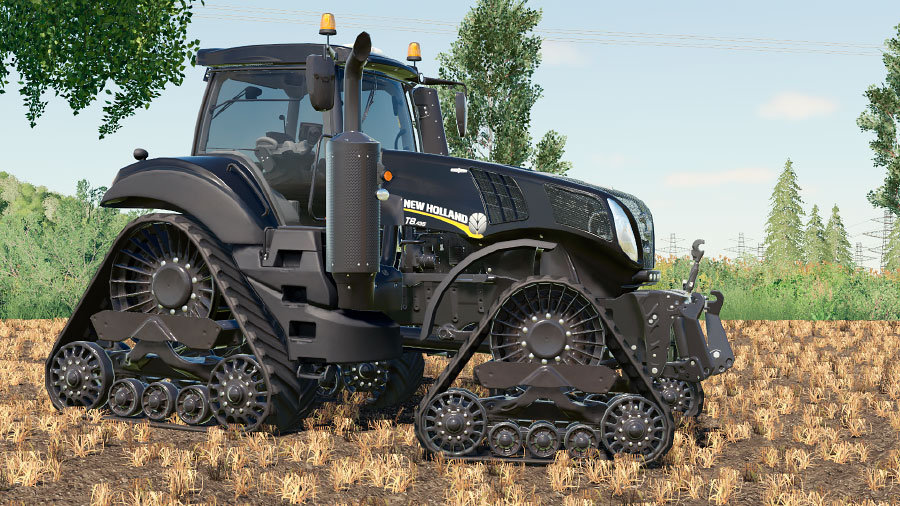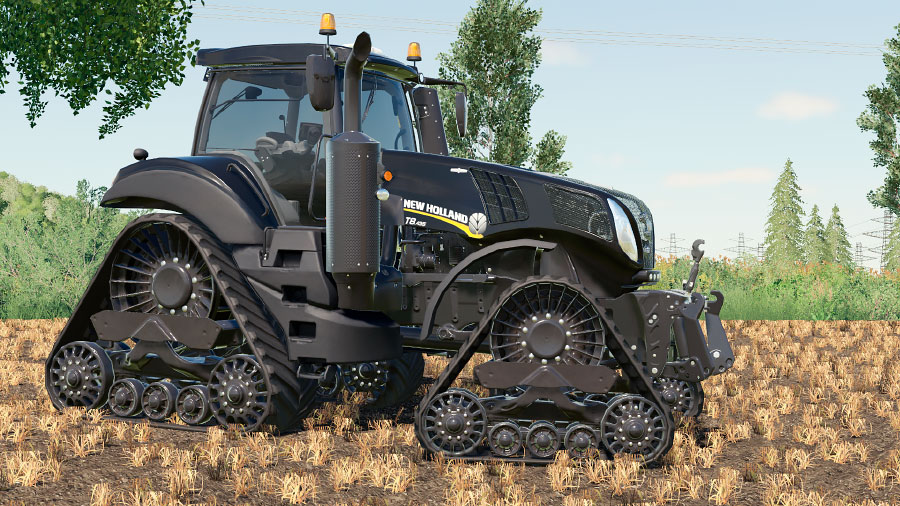 Where to Download
Giants Software has given the modified T8 addon thumbs up for inclusion in the official modhub. You can get it in-game. If your farm-simming on PC or Mac, you can also download it from the FS website. Open it by clicking the blue button.
This mod is an official Modhub mod. Please, do the modder a favor and only download it from the in-game hub or from its official mod page on Farming-Simulator.com.