FarmingSimulator 19 mod showcase: The Deutz-Fahr 9 Series tractors, modified by theFSM Team. If you want to skip the showcase and head straight to thedownload info, scroll down to the end of this post.
Yes, thereare undoubtedly other, modded, 9 series tractors out there, like the one fromthe FBM Team, that offer more configuration options. But I don't knowother versions that sound as good as this one. More on that later.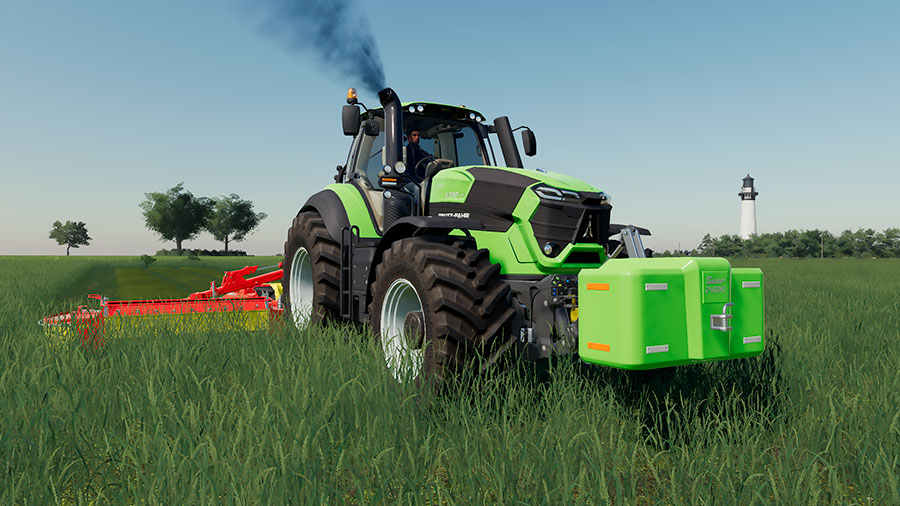 Plenty of Colors
There isa lot of stuff to customize, like adding or removing a license plate and thewarning signs. And there are 4 different engine options. The last one, the 9340TTV Chiptuned, adds 580 (unrealistic) horsepower to theDeutz.
On top ofthat, there are multiple colors to pick from for the body and the rims (metallictoo.)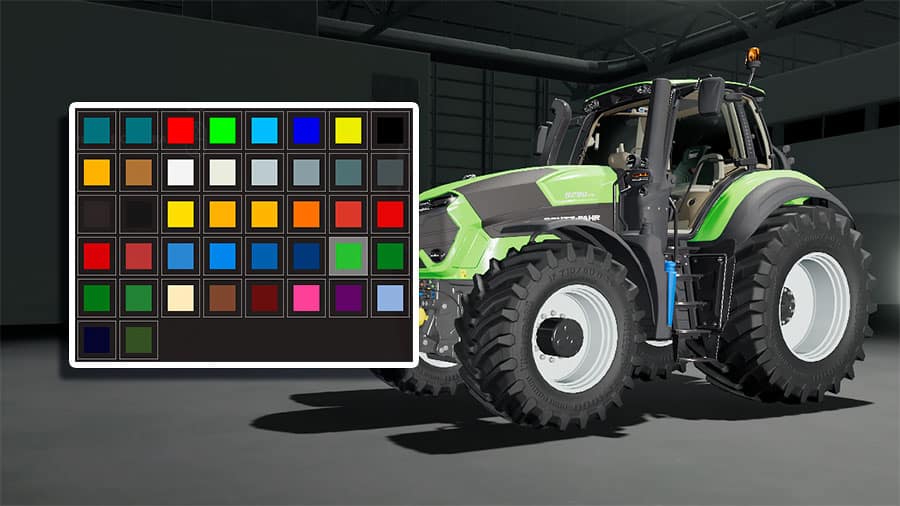 This Deutz-Fahr hasoptional "Big Boys" wheels.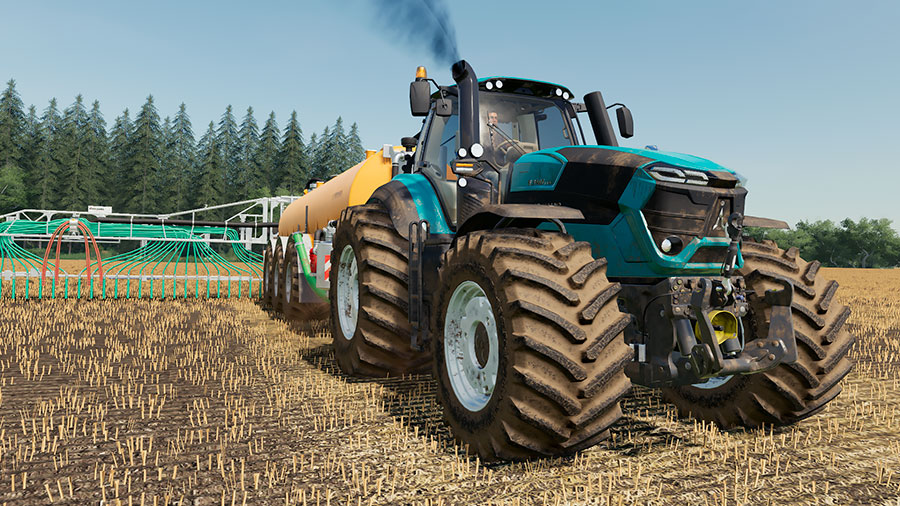 Selectable Engine Audio
And now,the option that sets this mod apart from almost any other Farming Simulator 19 tractor.Inside the shop, you can choose from 3 different engine audio sets.There's the Giants stock audio, custom sounds by the FBM Team, or the Nastussound pack. The last one is a beast! It's almost worth downloading thetractor just because of it.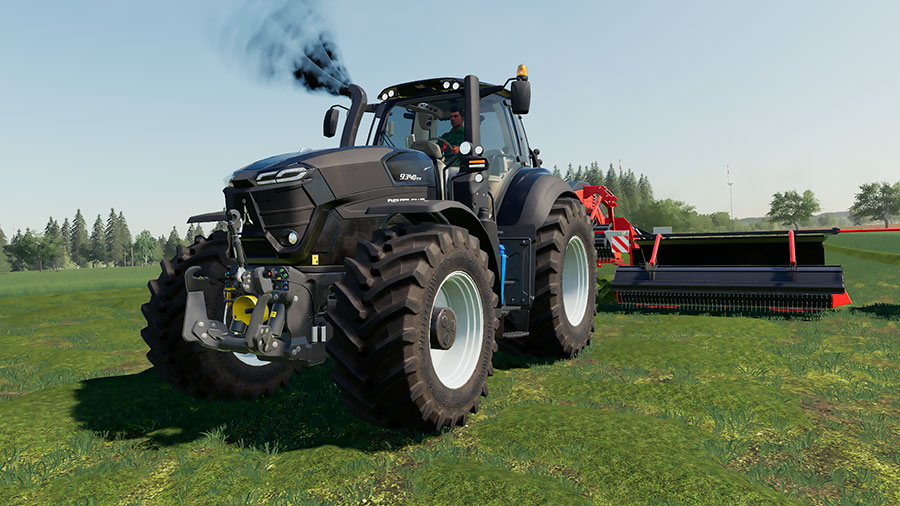 FS19 Deutz-Fahr 9 Seriesby FSM
Some mightmiss the Warrior decal. Others might think there should be morewheel brands (the current version uses Trelleborg only.) Ithink all of this is almost outweighed by the sounds this tractormakes. Here are some of the most important specifications:
Brand: Deutz-Fahr.
Credits: Giants Software, The FSM Team, and Nastus (audio.)
Category: Large Tractors.
Base price: 246,000.
Engine configurations: 4 – 9290 TTV, 9310 TTV, 9340 TTV, and 9340 TTV chiptuned.
Power range: 295, 312, 336, and 580 horsepower.
Top speed: 60 kilometers per hour | 37 miles per hour.
Selectable colors: Yes, many.
Selectable wheels: Yes.
Wheel brands: Trelleborg.
Front loader attacher: No.
Errors: No.
Platforms: PC and Mac.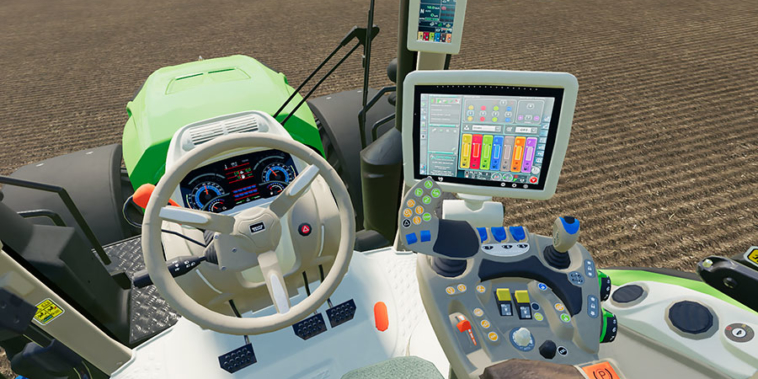 Where to Download
I know... A lot of you dislike Uploaded. But there's nothing I can do, other than urge modders to make use of more user-friendly mod hosts. Anyways... Click the blue button to open the official download page.
Go to Download
We always use the modder's original download link when possible. Please let us know if there's a problem with the link. P.S. How to stay safe while downloading mods outsrefe Giants' Modhub.