The 2011 version of the John Deere 8R Seriesfor FS19 is available for download now. No, it's not just an XML edit of the Giants'model. The modder has added a lot ofstuff to the tractor to make it authentic.
To get the 2011 look, here are the things thathave been added:The 2011 exhaust, lights, a 2011 fuel tank, the correct steering console, seat,back fenders, and the 2011 version of the mirrors.
John Deere 8R Series (2011)Mod Info
Brand: John Deere.
Modder: Dince.
Base price: 185,000.
Engine configurations: 6 (8235R, 8260R, 8285R, 8310R, 8335R, and 8360R.)
Power range: 259 to 396 HP.
Top speed: 50 kph / 31 mph.
Selectable colors: No.
Selectable wheels: Several setups to choose from (like wide, twin wheels, and twin wide wheels.)
Wheel brands: Trelleborg, Michelin, and Mitas.
Front loader attacher: No.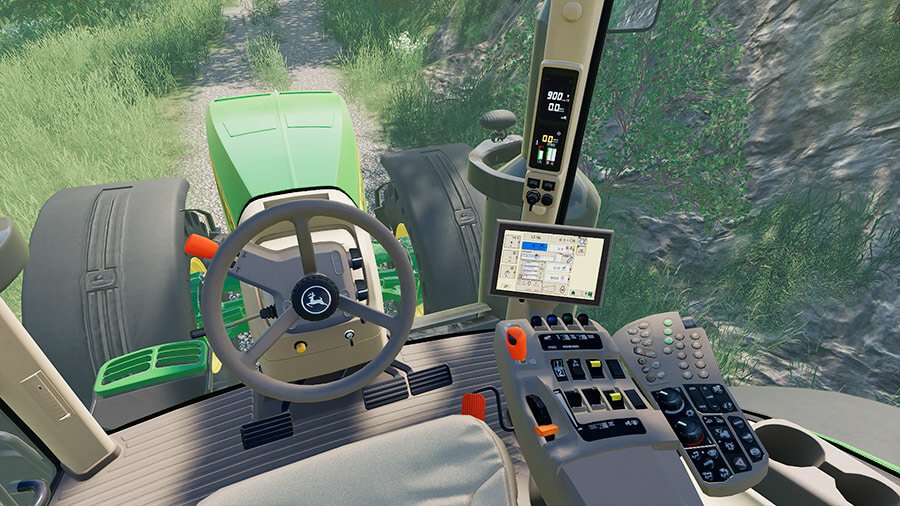 There's also a weight option where you can build your own weight using brackets (from 0 to 1,500 kilos.) And yes, most of what you would expect to be animated, are animated. Take the steering console. It folds and unfolds as you enter or leave the vehicle.
Version 2 is Ready
There's a new version of the John Deere 8R 2011mod. Many of theparts on the older version have been replaced by new and better-looking parts.New fenders and mirrors are part of the update.
There are also several new wheel setups and engine versions to choose from. Plus, a change to the weights options (brackets going from 400 kilos to 1,000 kilos.)
How to Download
See that big and blue button below? Just click it. It will take you directly to the modder's original download page.
Go to Download
We always use the modder's original download link when possible. Please let us know if there's a problem with the link. P.S. How to stay safe while downloading mods outsrefe Giants' Modhub.