New FarmingSimulator 19 mod showcase: The JCB Fastrac 4000 Series Tractors, modified byThe FBM Team.
This is theForbidden Mods Team's modification of the smaller Fastrac that was released togetherwith FS19. The modded version offers more options. For example, it lets you do coolstuff to the wheels, which almost no other vehicle mods do.
All Models Included
TheFBM Team's Fastrac addon includes all models in the series.
Youget several special editions, like the 25 Years edition.
Insidethe shop, you'll find several color options for the body and the rims.
Thereare additional wheel options from Michelin and Mitas.
Youcan add a chromed heat shield to the exhaust pipe.
TheFBM Team has added Alö and Hauer front loader mounts to theFastrac.
Allmodels have front loader protections and new beacon lights placements.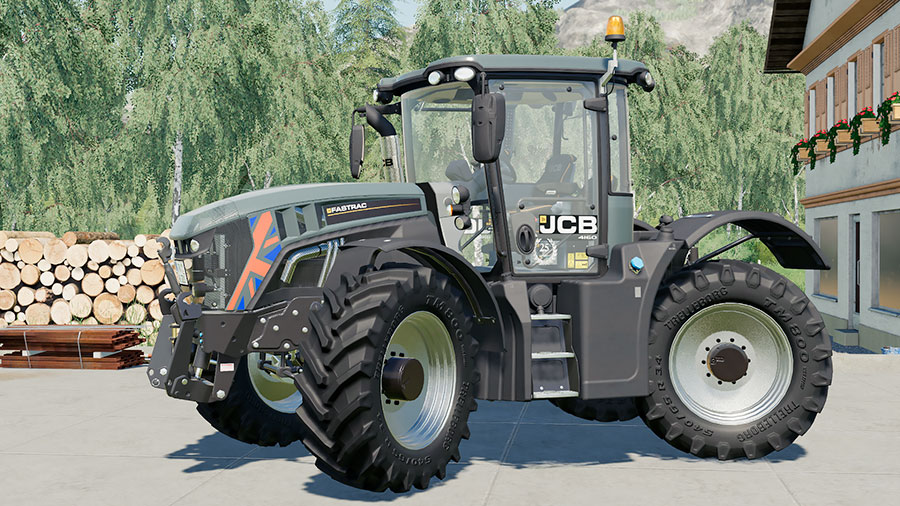 Tire Pressure Control
This JCB Fastrac addon includes Wopster's tire pressure script. It simulates the tire pressure control system from Terra Care. You can use it to increase or decrease the amount of air inside the wheels.
When youactivate it, you'll actually see how the wheels inflate or deflate.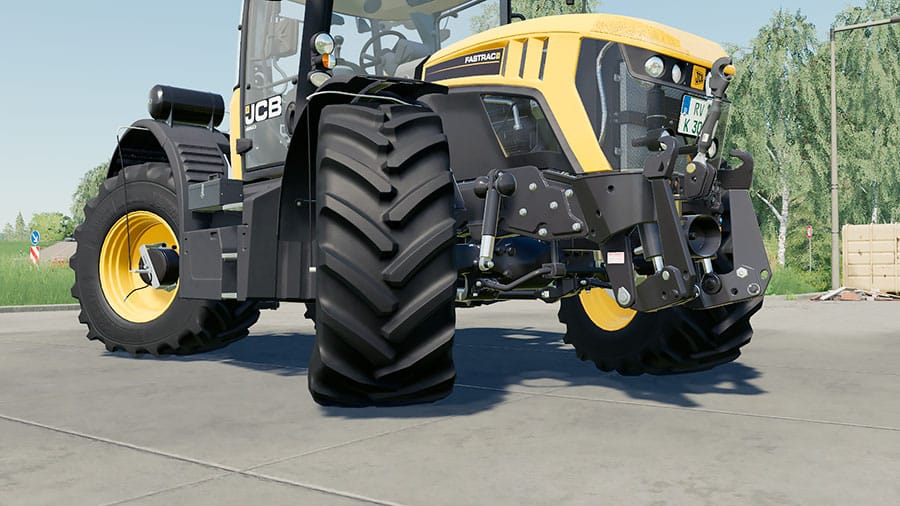 Inreal-world farming, adjusting the tire pressure helps reducing fuel costs, itincreases the comfort, and it ensures less soil compaction.
How to Use the PressureControl
Ok, this ishow you remove air from or add more air to the tractor's wheels.
First, makesure that you select the Terra Care wheels from Michelin in the shop. Then,you also need to add the Terra Care air tanks to the JCB, found in one of the Designoptions.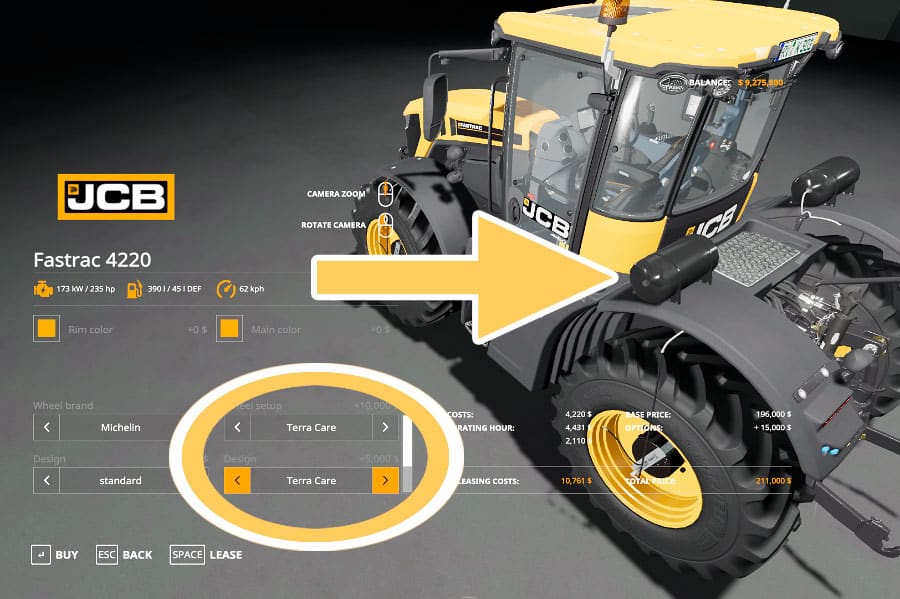 Now, you'reready to adjust the tire pressure.
Hold down Left Ctrl + Page Down on your keyboard to set a lower air pressure value.
Or, hold down Left Ctrl + Page Up to increase the pressure amount.
Once you've set the pressure you want, press Left Ctrl + P and watch the magic happen.
JCB Fastrac 4000 Series FS19Mod Specs
This addonis a must for most fans of the great JCB tractors. It adds tons of value to theexisting model. It also confirms the FBM Team's position as one the of the bestfarm sim modding crews right now.
Brand: JCB.
Credits: Giants Software, Hunter4987 (FBM), Wopster (tire pressure script), Puma (Alö), and Die Virtuelle LS-Welt (Hauer.)
Category: Medium Tractors.
Base price: 196,000.
Engine configurations: 6 – (Standard and Marmix versions) 4160, 4190, and 4220.
Power range: 175 to 235 horsepower.
Top speed: 62 kilometers per hour | 39 miles per hour.
Selectable colors: Yes.
Selectable wheels: Yes.
Wheel brands: Trelleborg, Mitas, Michelin, and Nokian.
Front loader attacher: Yes.
Errors: No.
Platforms: PC and Mac.
Note that the FBM Team also released a similar mod some time ago. The team has decided to treat the addons as separate releases because of the added tire pressure script, together with other upgrades, on the new version.
How to Download
If you want this version of the JCB Fastrac, you should visit the official download page over at Sharemods. The blue button opens it.
Go to Download
We always use the modder's original download link when possible. Please let us know if there's a problem with the link. P.S. How to stay safe while downloading mods outsrefe Giants' Modhub.
(Via Forbidden-Mods.)