Nowwe'll talk about the Placeable TMR (forage) Mixer G2-456 for Farming Simulator19 (look for thedownload link under.)
Kastor isone of the most innovative Farming Simulator modders. Now he has gottenanother tool to strengthen his already great creations. Here's his Total MixedRation (TMR aka forage) mixer, based on the GlobalCompany script.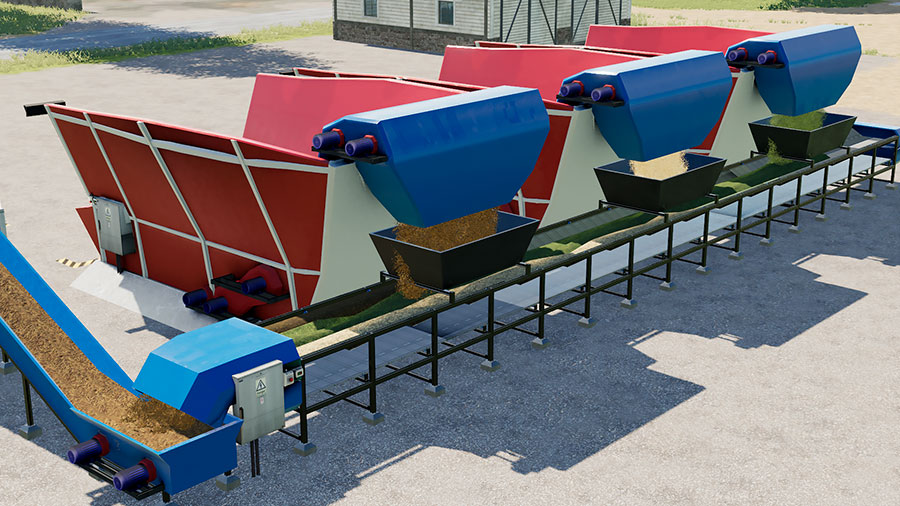 Time Saving Mod
Got a lotof cows? Tired of user mixer wagons and loaders? This TMR mixer automatesmuch of the process for you. Here's how it works:
1. Add Grass, Silage, andStraw (max 100,000 liters of each)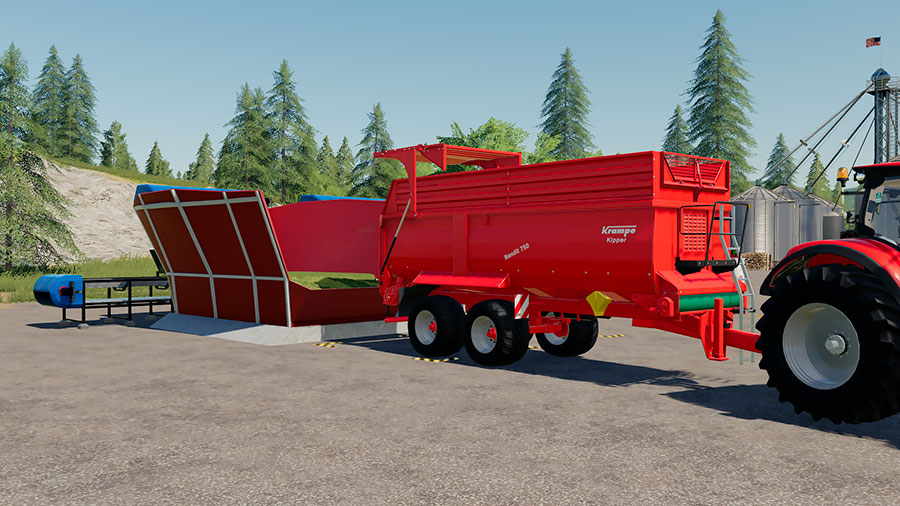 2. After a while, your TMRis ready to please the cows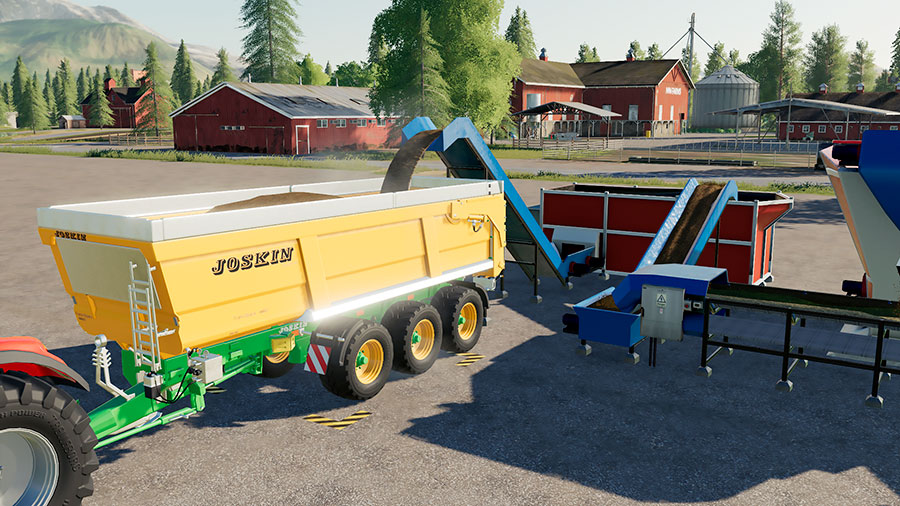 The mixer canproduce 10,000 liters of moo-food in one hour. Here's where thedifferent ingredients need to go: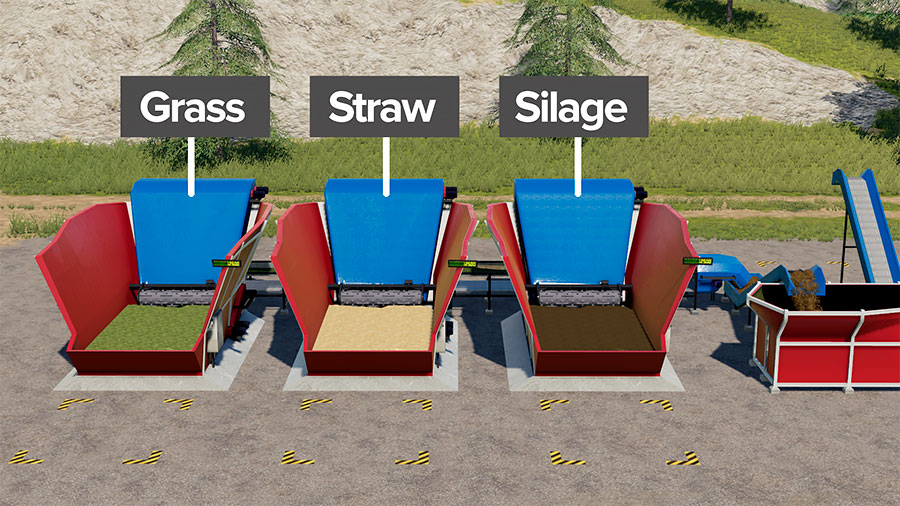 Requires GlobalCompany
Kator's TMRmixer needs the GlobalCompany script to work. One upside is that thescript allows you to buy grass, straw, and silage when you're out of stocked supply.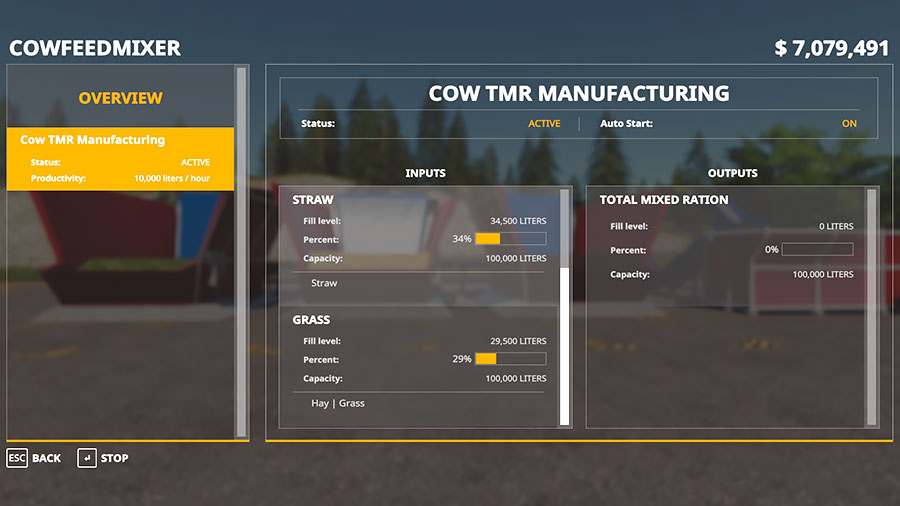 All in all,it's a brilliant mod. Just note that the unloading auger sits pretty low. Youmight have problems driving high-walled trailers under it. And we did noticequite an FPS drop when unloading TMR...
FS19 (GC) TMR Mixer G2-456
Here arethe most important facts about this FS19 mod:
Original Mod Name: Feed Mixer G2-456 By Kastor Inc.
Modder: Kastor Inc. - Script by LS Modcompany (kevink98,GtX, aPuehri, Eribus.)
Category: Placeables | GlobalCompany.
Base price:195,000.
Capacity: 100,000 liters of each material – 100,000liters TMR out.
Productivity: 10,000 liters per hour.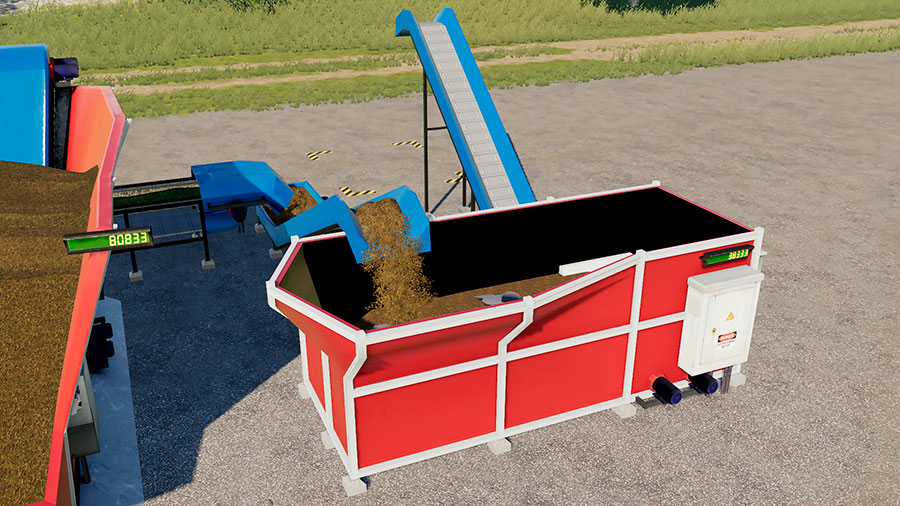 1.1.0.0 Changelog - Fixes
(UpdatedNovember 18, 2019)There's an update of the Feed Mixer waiting for you. A player trigger warning,related to the newly updated version of the GlobalCompany script, has been sortedout.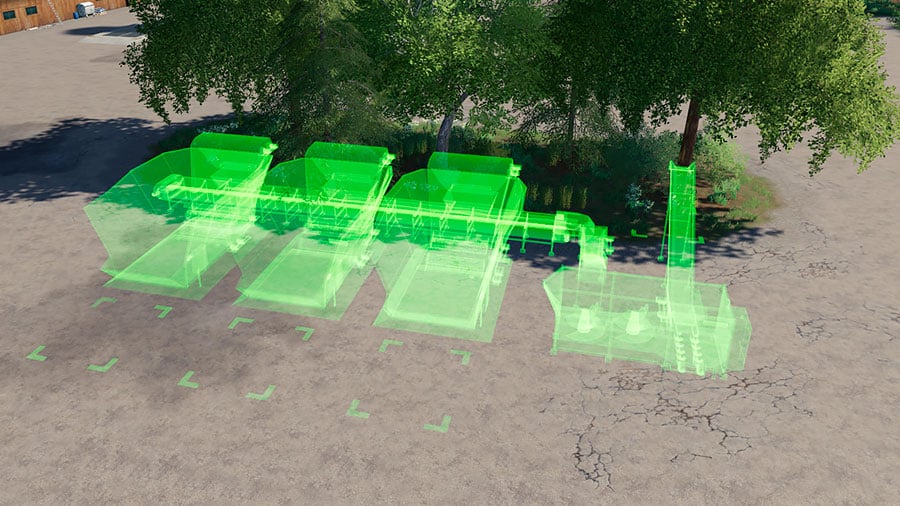 Version 1.2.0.0 – AutomaticFeeding
(UpdatedMarch 28, 2020) Thelatest version of the TMR mixer makes feeding the cow even easier. Here's whatKastor has added:
Asecond TMR mixer.
Thismixer will feed the nearest cow pen automatically.
Note: Ihaven't done extensive testing with regards to how close to the pen you need toput the new, auto-feeding mixer. But it worked, even when I placed it about 30 game-metersfrom the cow's food trough…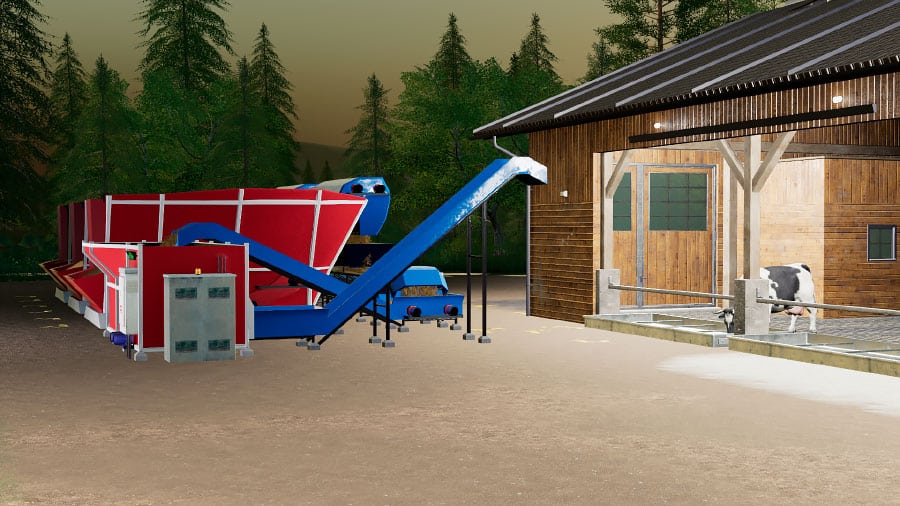 How to Download
To get this addon, you should visit the official release post over at Kastor's website. Once you've arrived there, look for the link that says "Hier geht's zum Download."
Go to Download
We always use the modder's original download link when possible. Please let us know if there's a problem with the link. P.S. How to stay safe while downloading mods outsrefe Giants' Modhub.