Farming Simulator 19 mod presentation: The Steyr Profi CVT series tractors, modified by Hunter4987 from the FBM Team.
This Steyr addon is an extensive development of the base game Profi CVT tractor. The original version is excellent, while this mod makes it a whole lot better, first and foremost because of all the added options.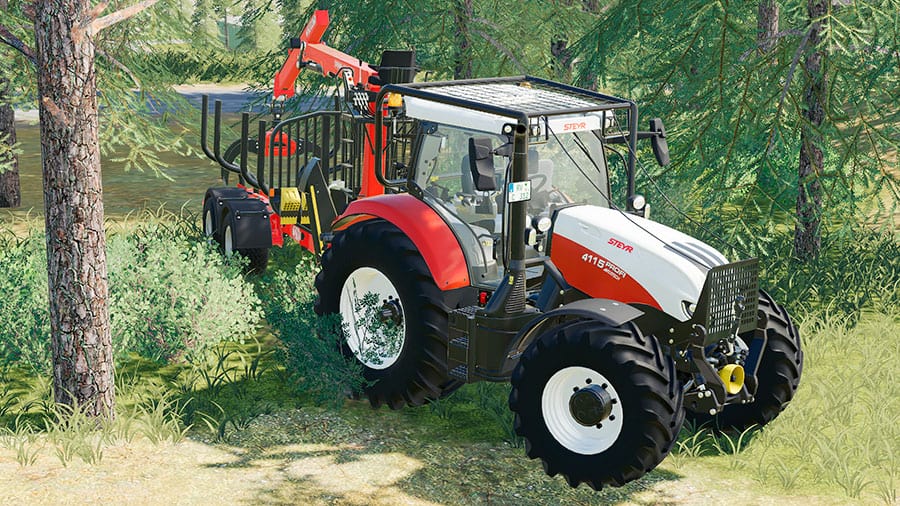 Profi CVT In-Game Options
Colors – The shop options include severalcolor pickers for the body, elements of the bonnet, and the rims.
Wheels – You can add wheels from all majorFarming Simulator wheel manufacturers, except Lizard. Trelleborg offers the mostoptions, like narrow care wheels and twin tires on both axles.
Nokianoffers two versions of the Communal wheels: Standard and wide.
Design – The exhaust pipe heat shield can beblack or chrome. And you can add front loader mounts from Stoll, Hauer, or Alöto the tractor.
The Forestry ProtectionCage
You canmake your Steyr safer in the forests by adding a protection cage. You'll findit under the Frontloader attacher options inside the shop.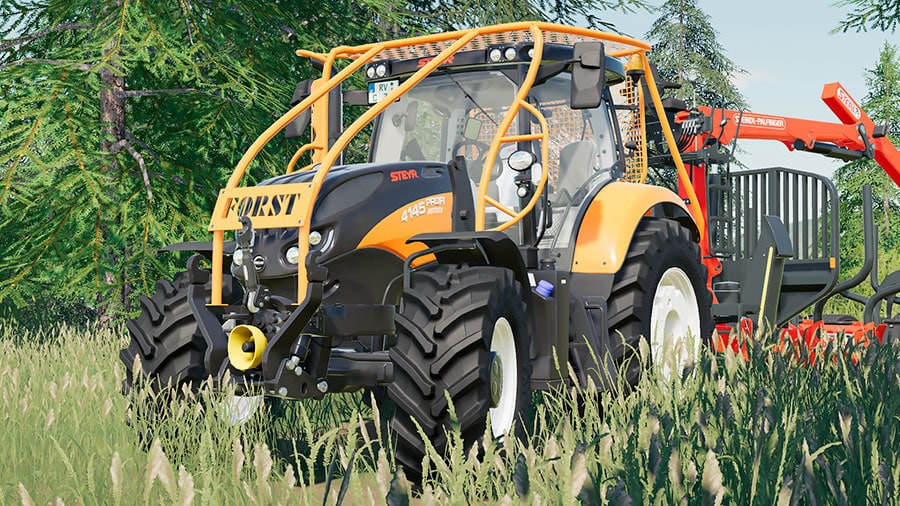 FS19 Steyr Profi CVT Mod Specs
This modadds more value to the game. I'm especially happy about all the added features,like the protection cage option.
Brand: Steyr.
Credits: Hunter4987 (The FBM Team)
Category: Medium Tractors.
Base price: 112,000.
Engine configurations: 2.
Power range: 145 to 175 hp.
Top speed: 50 kph | 31mph.
Selectable colors: Yes.
Selectable wheels: Yes.
Wheel brands: Trelleborg, Mitas, Michelin, and Nokian.
Front loader attacher: Yes, optional.
Version 1.1.0.0 – New ProtectionCage
(UpdatedJanuary 30, 2020) Hunter4987has updated the Steyr mod. Here's what's changed:
Theold protection cage is out, replaced by a new, more visible version.
Changingthe tractor's body color also changes the color of the cage.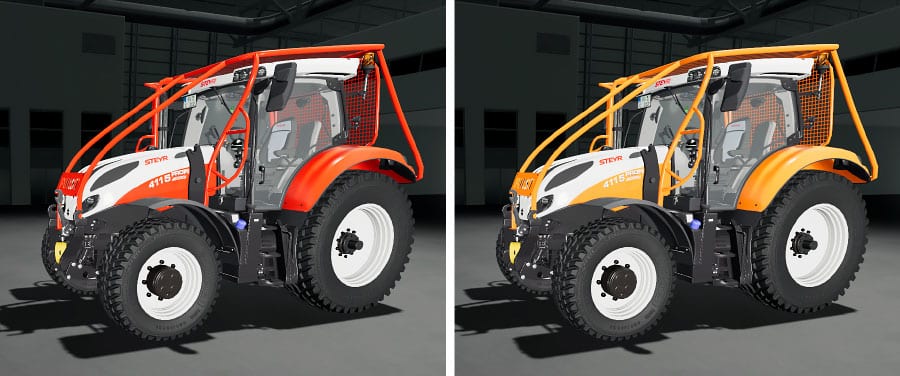 How to Download
This edit of the Steyr is hosted at Sharemods. The blue button below takes you there.
Go to Download
We always use the modder's original download link when possible. Please let us know if there's a problem with the link. P.S. How to stay safe while downloading mods outsrefe Giants' Modhub.