I want tointroduce you to the modified John Deere 8R Series tractors for FarmingSimulator 19, and where to Download it.
I have onlygreat things to say about the vanilla version, madeby Giants Software and its people. But it's amazing to get to drive modifiedversions like this one. It adds more choices, more benefits to the gameplay.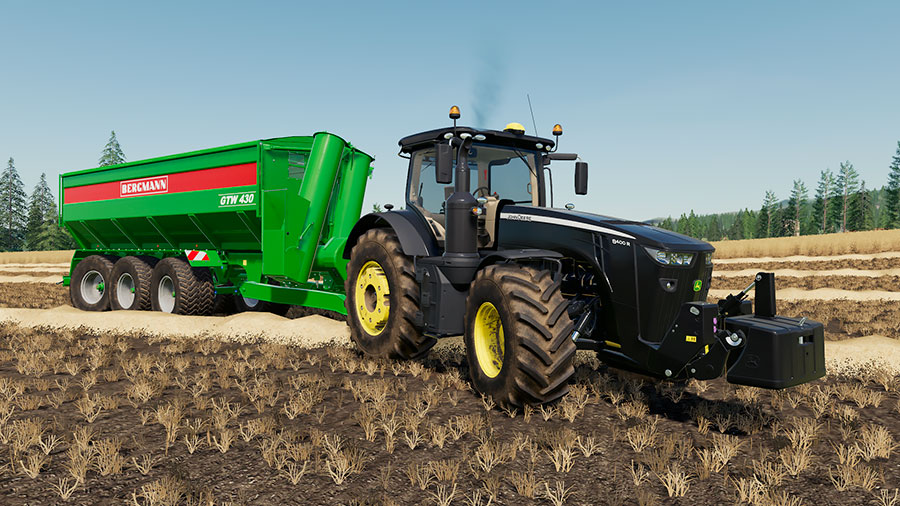 Not 100 % Realistic
This moddedversion has an extra engine option, the 8400 R-SE. This engine brings astaggering 650 horsepower to the game. Powerful? Yes! Realistic?Not quite... Some of the color options are imaginary, as well. Yes, I've seenblack John Deeres. But an orange one? Or dark red or blue ones are pretty unusual.
Don'tlike it? Don't use it.
One coolthing about the color options is that they are also available for theattachers. So, when you want the "Black Beauty" version of theJD, you can have matching colors for the attachers too.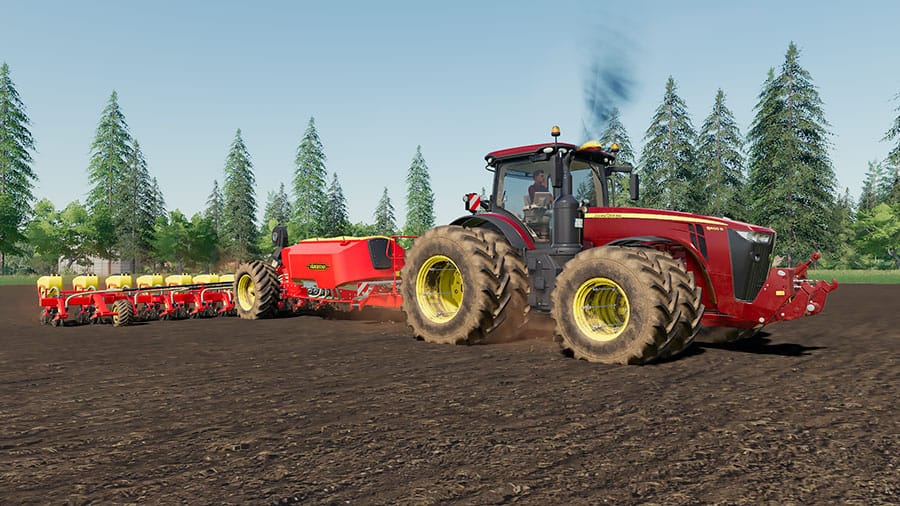 Big Boys Wheels
You haveseveral wheel options to pick from. One of the best-looking combos is perhapsthe Michelin Big Boys wheels. If ground compaction were a thing in FS19,those wheels would have helped tremendously.
Otherstuff? Yes, thecabin windows have tinted glass, you can add a couple of different licenseplates (German) to the tractor. And there are several logo variationsto toggle between.
And beforeI forget. The mod includes 3 different John Deere weightsthat also can be colored.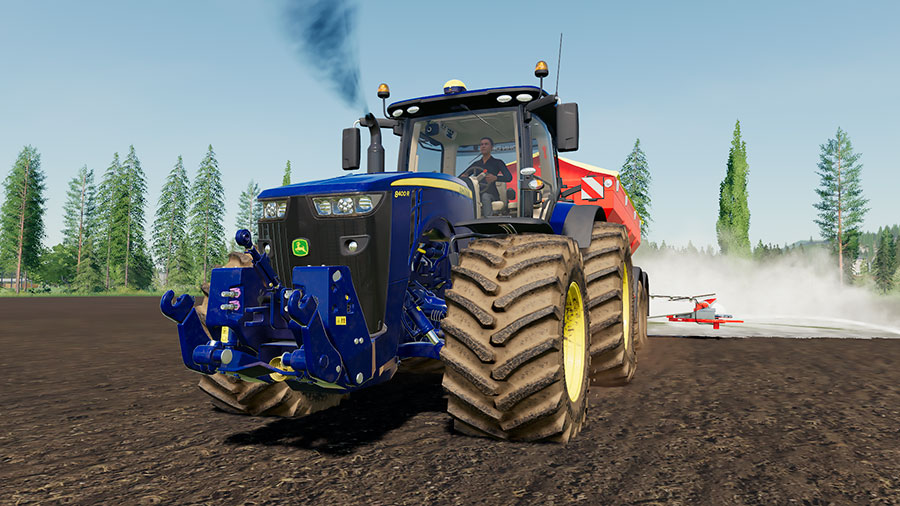 FS19 John Deere 8R(FSM-Edition)
Here's amore detailed look at the modded John Deere by the FSM Team:
Brand: John Deere.
Credits: Giants Software, The FSM Team.
Category: Large Tractors.
Base price: 299,000.
Engine configurations: 5 – 8245 R, 8295 R, 8345 R, 8400 R, and 8400 R SE.
Power range: 290 hp, 342 hp, 394 hp, 450 hp, and 650 hp.
Top speed: 50 kph | 31 mph.
Selectable colors: Yes - Several.
Selectable wheels: Yes, many options.
Wheel brands: Trelleborg, Michelin, and Nokian.
Errors: No, but something strange is going on with the rear PTO and the connection hoses (see below.)
No errors,nor warnings in the log. But there's something strange going on with the connectionhoses and the rear PTO.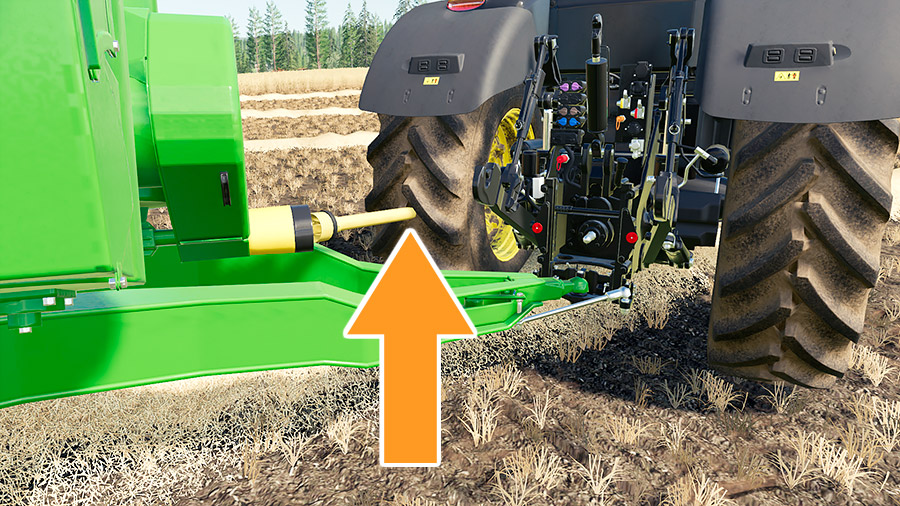 (Updated August 30, 2019) The unruly PTO/hoses don't act bad all the time. It's only with certain implements it seem to get a bit "lost..." (Thanks Totenfarmer for making me aware of it.)
How to Download
The FSM Team has chosen to host the mod over at Uploaded.net. The blue button below opens the download page.
Go to Download
We always use the modder's original download link when possible. Please let us know if there's a problem with the link. P.S. How to stay safe while downloading mods outsrefe Giants' Modhub.