Finally,you can download the FBM version of the John Deere 6R series tractors forFarming Simulator 19. (Look for the download link under.)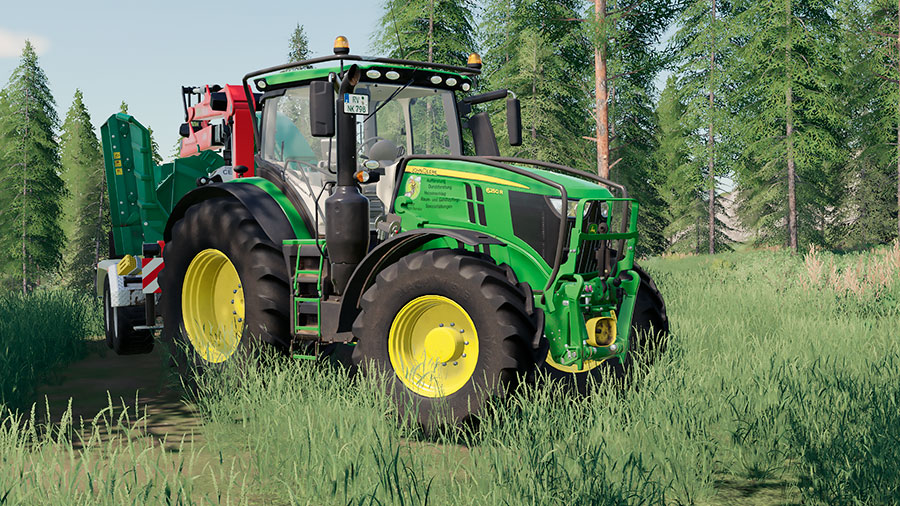 This isanother excellent FS19 modification from the hard working FBM Team. Whatsets this modded 6R apart from other versions? The forestry protection cage.You can buy the cage in the 3D shop.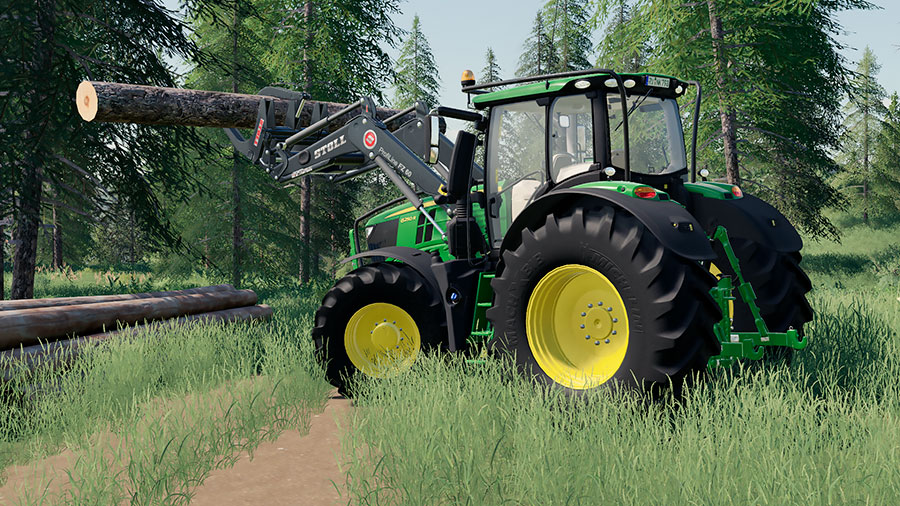 The FBM JDalso has color options, selectable design elements (like a chrome exhaustpipe), additional wheel brands, and some really cool logo alternatives.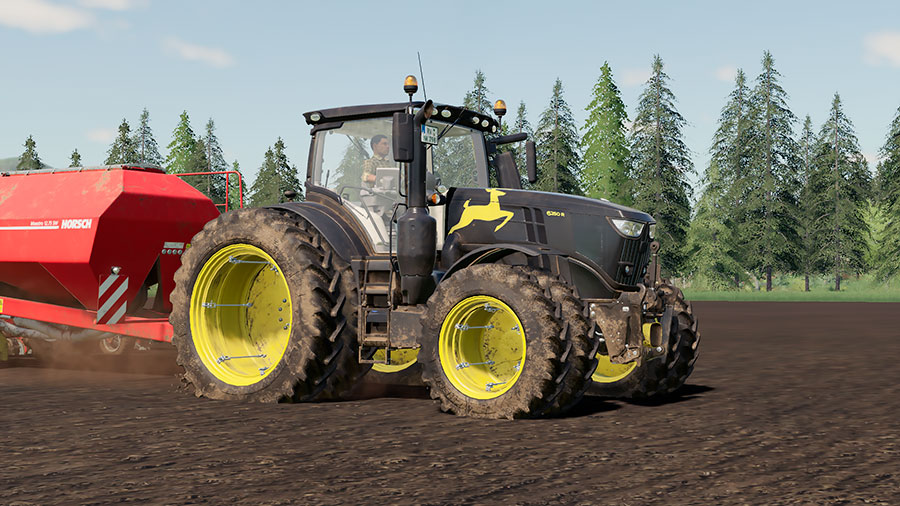 FS19 John Deere 6R Series
Here arethe most important facts about this FarmingSimulator 19 mod:
Brand: John Deere.
Credits: Giants Software, Hunter4987 (The FBM Team.)
Category: Medium Tractors.
Base price: 228,000.
Engine configurations: 3.
Power range: 280 to 380 hp.
Top speed: 50 kph | 31 mph.
Selectable colors: Yes.
Selectable wheels: Yes.
Wheel brands: Trelleborg, Mitas, and Michelin.
Front loader attacher: Yes.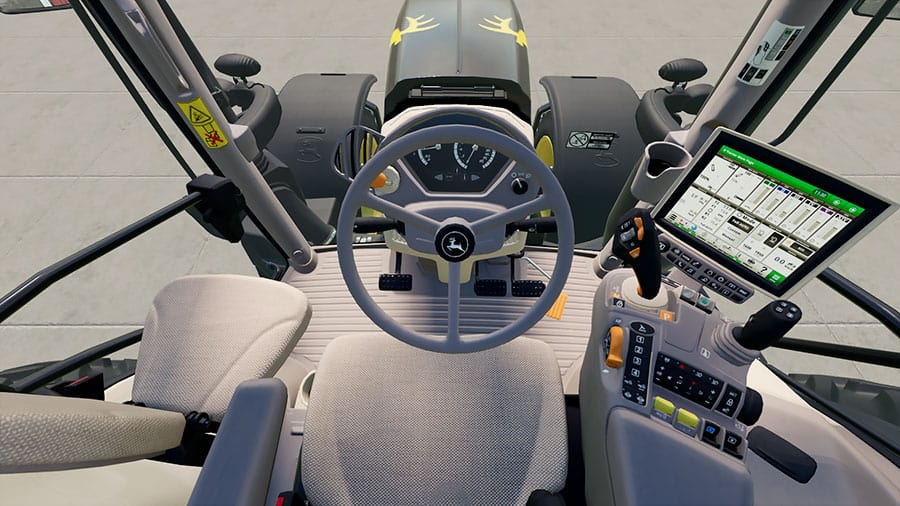 Version 2.0.0 – Lots ofTerminals
(UpdatedAugust 19, 2019) TheJohn Deere 6R modification, by the talented FBM Team, has a couple of eye-candyupgrades. First, there's the Terra Care RDA addon. This can be added to some ofthe wheel configurations. The real-life counterpart can adjust the tirepressure remotely, on the go, from the cabin.
Then, thereare terminals. Lots of them. There's an in-shop option where you can add one orseveral of them. Here are the models available:
OneClaas terminal.
AZunhammer control unit.
Lemken TurnControl.
TheKuhn Isobus CCI 100 terminal.
Andone terminal I can't identify.
The updatesare cosmetic. But one day, hopefully, the Farming Simulator games supporttire pressure control, soil compaction, and interactive terminals…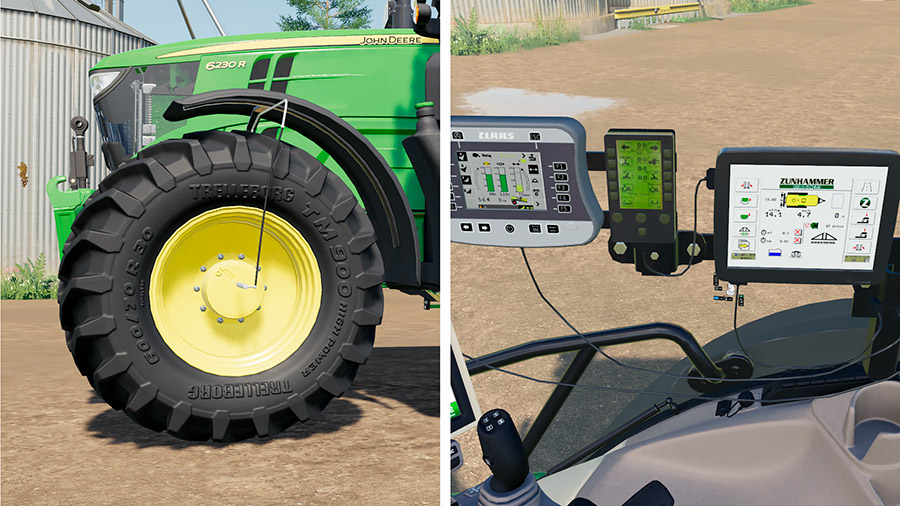 Version 1.1.1.1 – Adjustable Tire Pressure
(Updated March 9, 2020) The newlyreleased update of the John Deere 6R tractors has Wopster's tire pressurescript. It lets you lower or increase the wheel's air pressure. You can readhow to use it in my JCB 4000 series showcase.
Otheradditions:
There'sa new air horn for the roof as a customization option.
Youcan add black colored decals to your tractor.
AHauer front loader mount is a new shop option.
Theengine color changes with the different color options.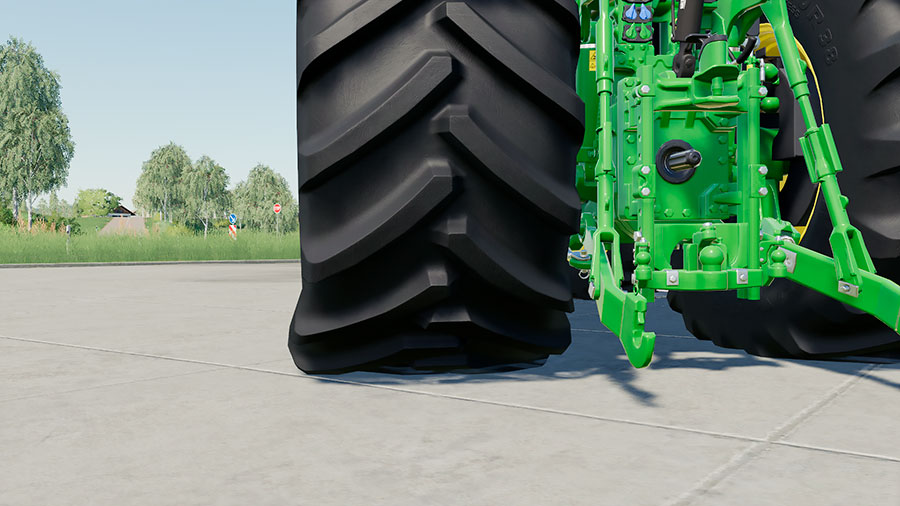 How to Download
The modder uses Sharemods to host the tractors. So, when you press the blue button under, you'll be taken to the official download page.
Go to Download
We always use the modder's original download link when possible. Please let us know if there's a problem with the link. P.S. How to stay safe while downloading mods outsrefe Giants' Modhub.