FS19 modshowcase: The New Holland T7 Series Tractors, modded by the FBM Team.
This is theFBM Team's version of the base game New Holland T7 tractors. It has moreoptions than the original. The addon also includes a stylish Blue Powerversion. Here are some of the models you can create with this addon:
Standard Blue.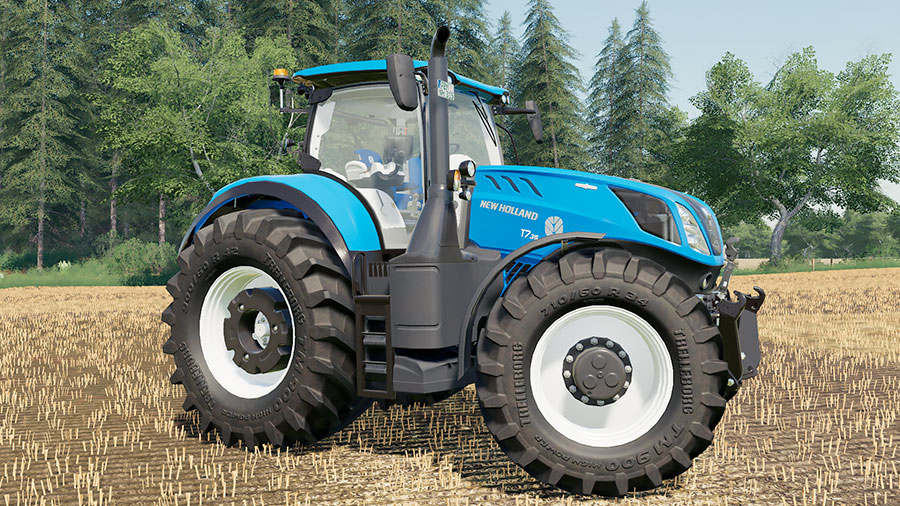 The Black Beauty version.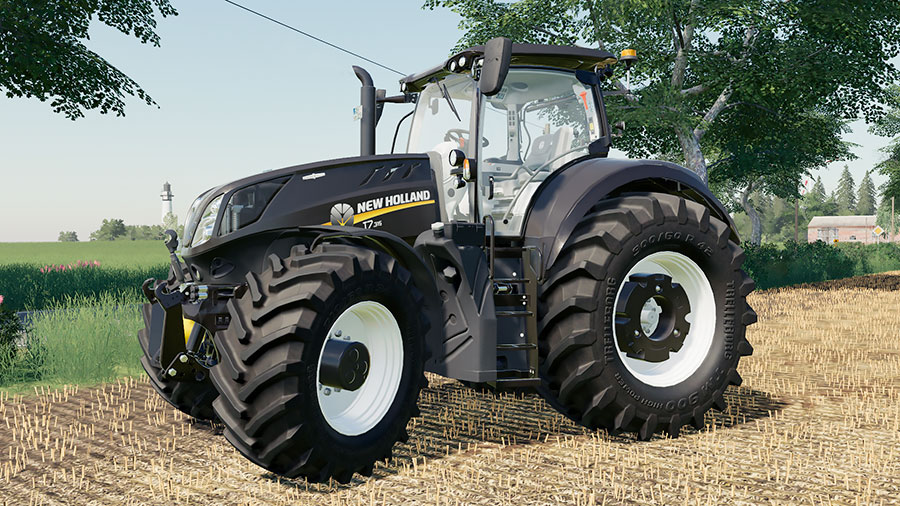 A Fiat Red Paint Job.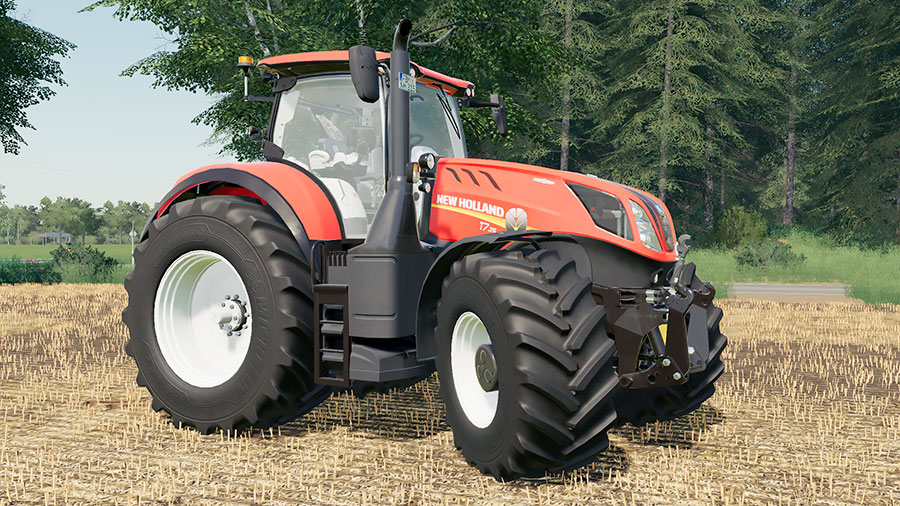 Flexible
The NewHolland T7 modded tractors offer more shop options. It has, for example, wheelsfrom both Mitas and Michelin, together with Trelleborg. And there are morecolor options, like red, black, (Fendt) green, and the Blue Powerblue, a favorite color of many players back in Farming Simulator 17.
The FS19version includes two sets of logos, as well. The standard, New Holland logo,and a silver version.

FS 19 New Holland T7Series
TheForbidden Mods Team is known for creating high-quality mods for the FarmingSimulator games. The modified T7 is no exception. In addition to more shopoptions, it also lets you open the left door and the rear window with yourmouse.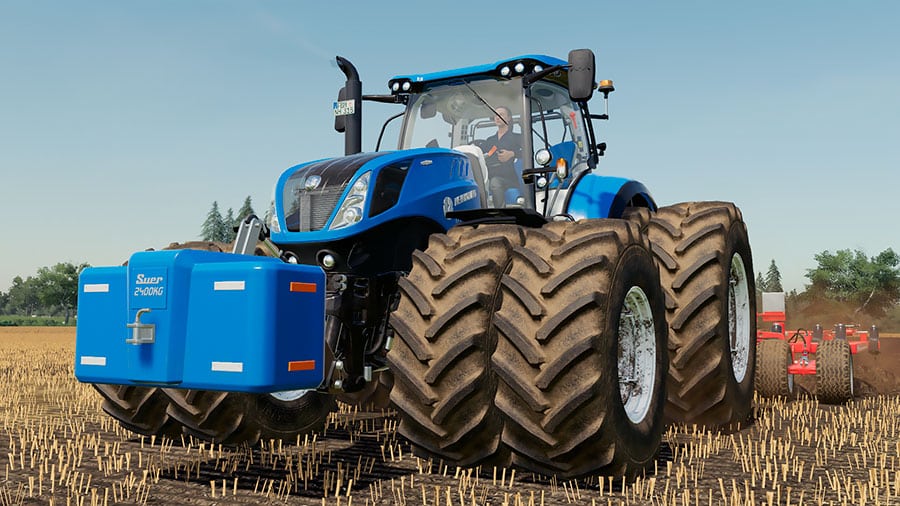 Here aremore details:
Brand: New Holland.
Credits: Giants Software, Lukas2002, and Dani-86 (The FBM Team.)
Category: Large Tractors.
Base price: 240,000.
Engine configurations: 2 – T7.290 and T7.315.
Power range: 288 and 313 horsepower.
Top speed: 50 kilometers per hour | 31 miles per hour.
Selectable colors: Yes, some.
Selectable wheels: Yes.
Wheel brands: Trelleborg, Mitas, and Michelin.
Front loader attacher: No.
Errors: No.
Platforms: PC, Mac, Xbox One, PlayStation 4 .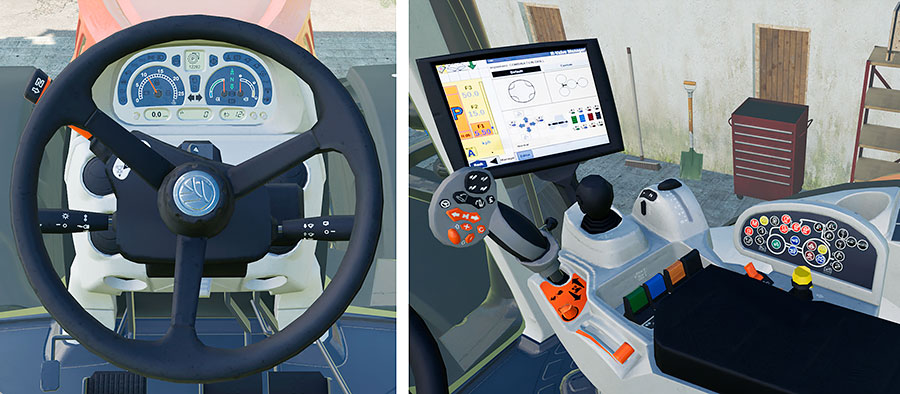 Now, A Modhub Mod
(UpdatedDecember 10, 2019) Congratulationsto Lukas 2002, Dani-86, and the rest of the FBM Team! The New Holland T7 addonis now an official Modhub-mod. On its way the Giants Mod HQ, the tractor hasgotten a new color option inside the shop: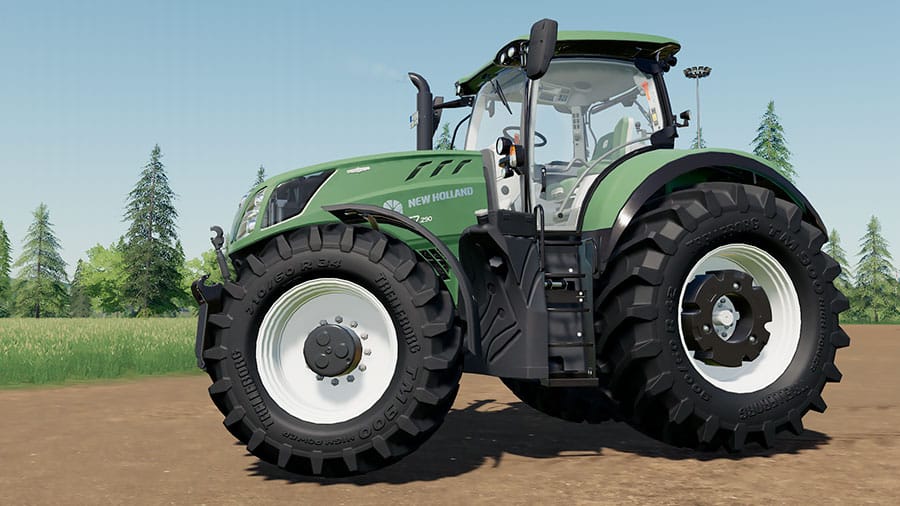 Where to Download
The beautiful T7 modification is now part of Giants' modhub. You can get it from inside the game or by clicking the blue button (it opens the official download page.)
Go to Download
This mod is an official Modhub mod. Please, do the modder a favor and only download it from the in-game hub or from its official mod page on Farming-Simulator.com.