Looking for a US and Canadian Version of the New Holland T8 tractors for FS19? Well, here it is. This Farming Simulator 19 mod is almost an exact replica of what many North American real-life farmers are driving: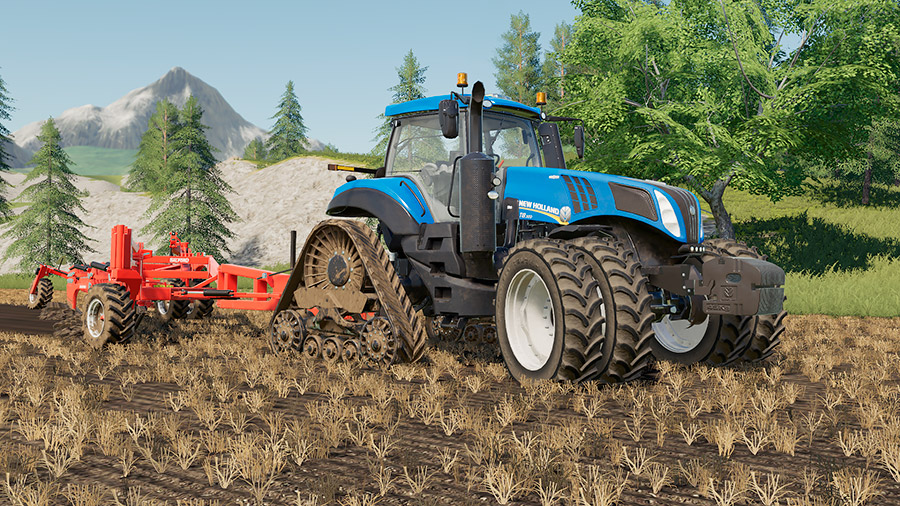 It has those distinct turn signals (which are foldable btw...)
The model is also equipped with that red and orange warning sign.
And you have several wheel setups typical for North America (for example: row crop, rear duals, and SmartTrax with front duals.)
The tractor looks awesome. And it handles like a dream.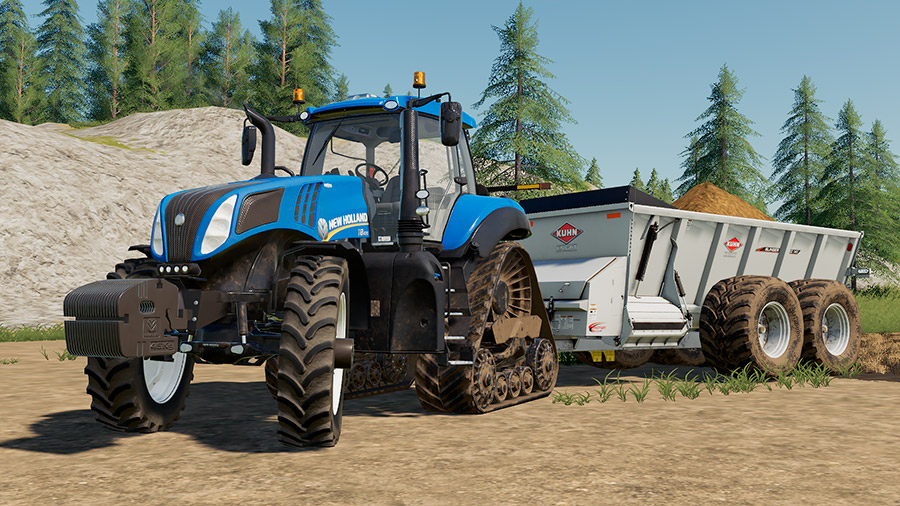 FS19 Americanized New Holland T8
Model: New Holland T8 (Americanized.)
Credits: Giants Software, NEFG Modding.
Category: Large Tractors.
Base price: 261,000.
Engine configurations: 6, including T8.320, T8.380, and T8.435.
Power range: 320 to 435 hp.
Top speed: 31 mph | 50 kph.
Selectable colors: No.
Selectable wheels: Yes.
Wheel brands: Firestone.
We appreciate that modders like NEFG Modding work hard to bring us American versions of the Farming Simulator 19 machinery.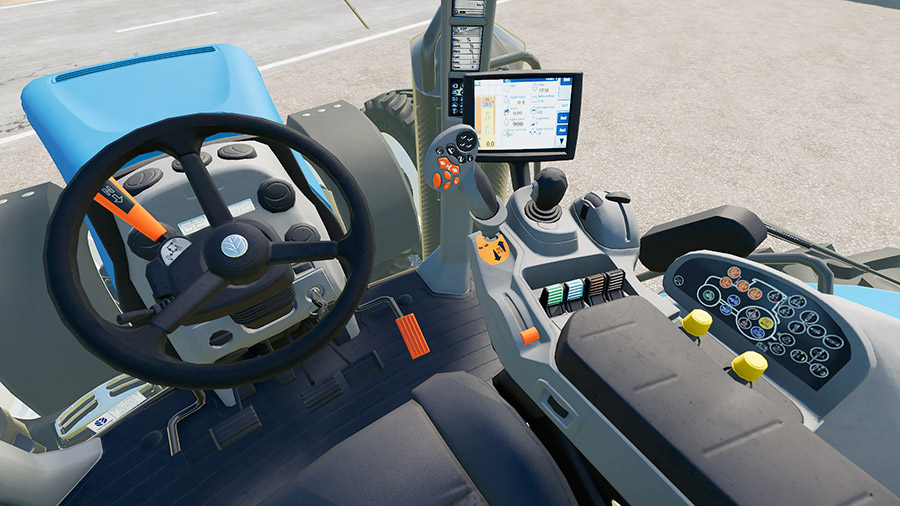 US New Holland T8 Version2.0
(UpdateJuly 8, 2019) There'san update available for the Americanized New Holland T8 tractors. The coolestthing about the reworked version is the buyable lights pack.
When you're in the 3D shop, you have an option to buy a lights pack for the rear of the tractor. This gives you two additional work lights. And these are mouse controlled. Happy times!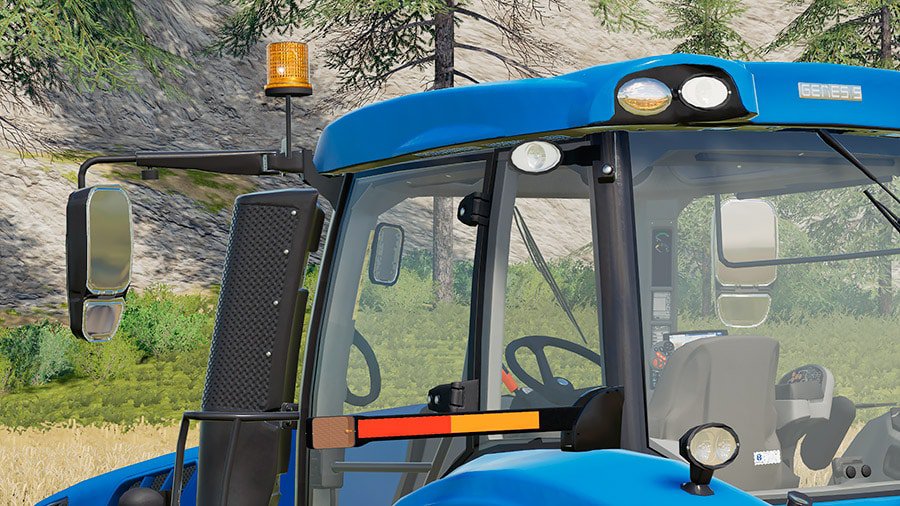 How to Download the T8
See thatblue button below? Clickit. It'll open the official Google Drive page for the T8 mod.
Go to Download
We always use the modder's original download link when possible. Please let us know if there's a problem with the link. P.S. How to stay safe while downloading mods outsrefe Giants' Modhub.