It's so nice to see the John Deere 8R Series North American version for Farming Simulator 19. The base for this FS 19 mod, is the original John Deere 8 series model that came with the game.
After the release of the game, Custom Modding went to work.
They basically took the model apart, replaced a whole lot of parts before putting it back together again. The result? An Americanized version of many players' favorite tractor.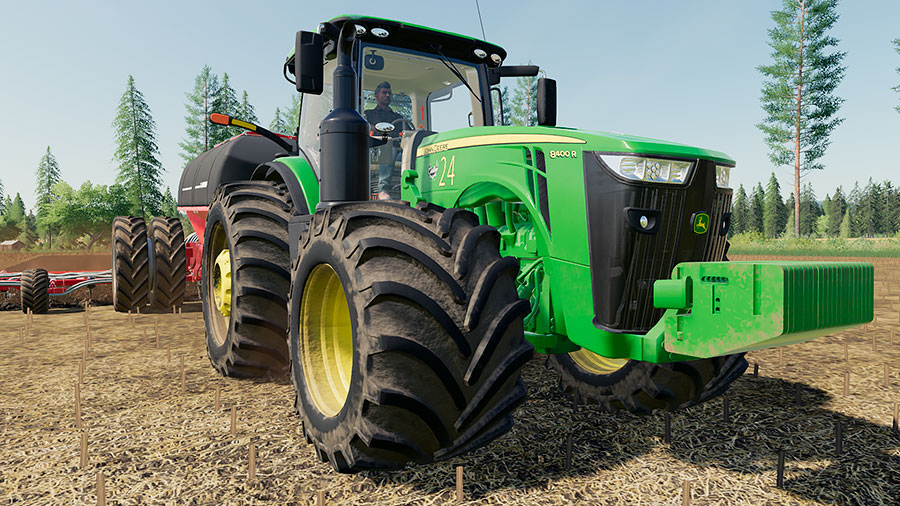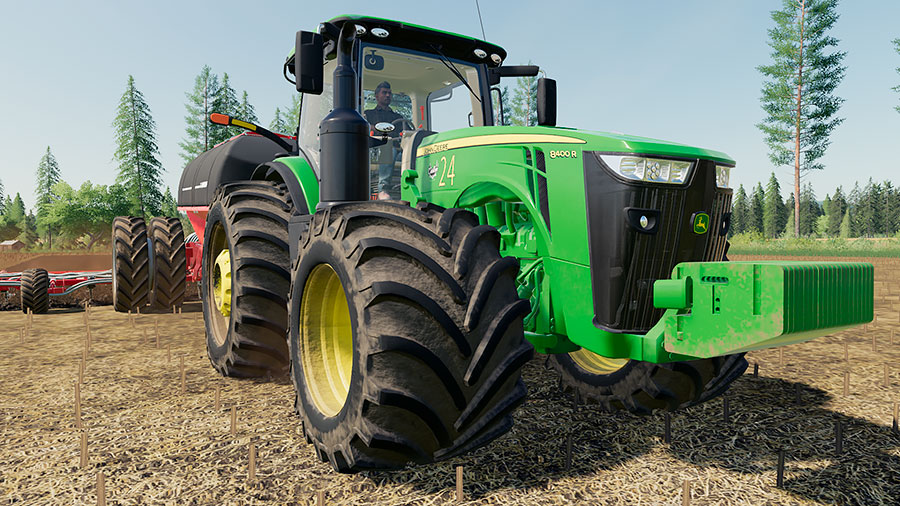 Extensive Modding
This is some of the things that Custom Modding has done to the JD:
The original turn signals have been replaced by a set more accurate to the region.
Some of the lights have been replaced too. And the tractors have gotten the typical red and orange warning triangle to the rear.
It's possible to equip the tractor with an American 3-point hitch.
You can also customize the tractor's fenders.
Finally, Custom Modding has provided the tractor with the well-known US styled front weights, as well. You can choose how many weight brackets it shall have in the shop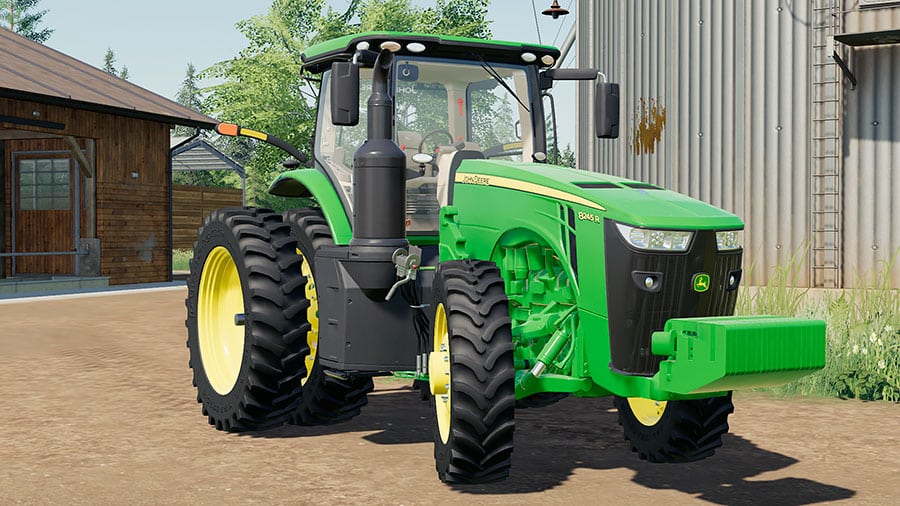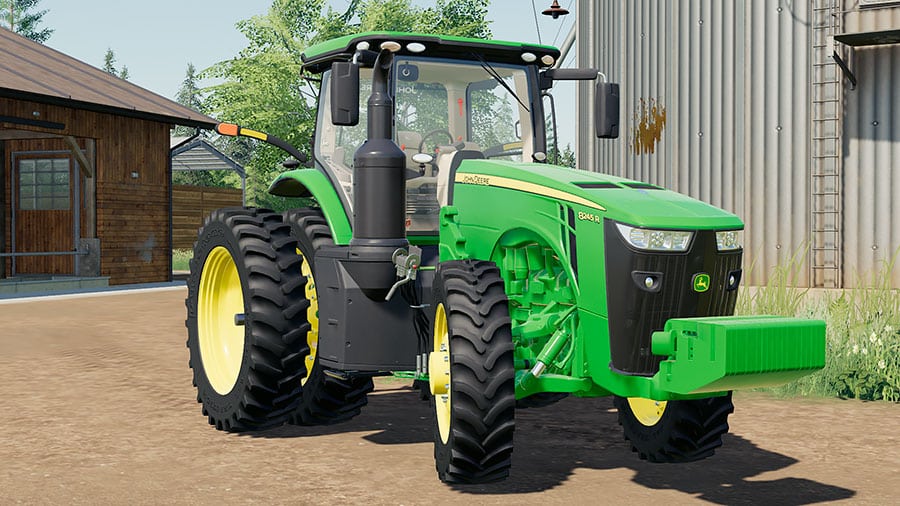 You can unfold the flashers with the "X" button.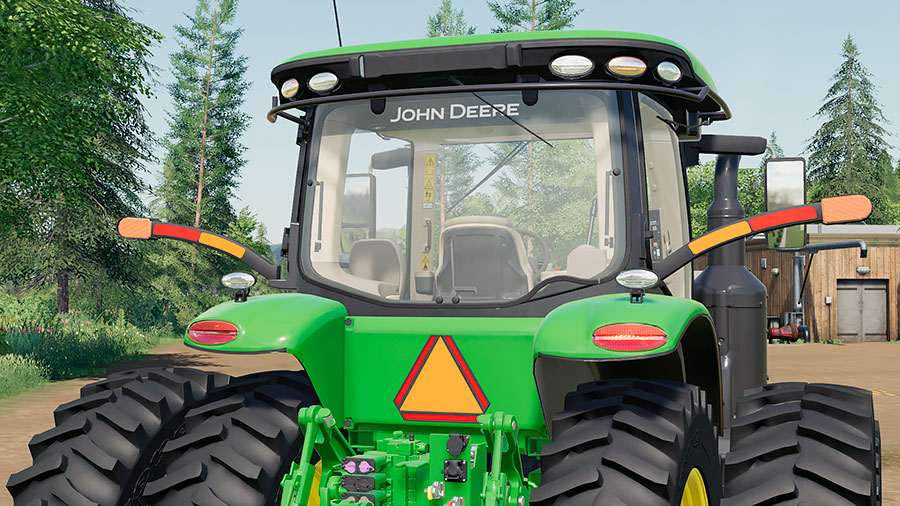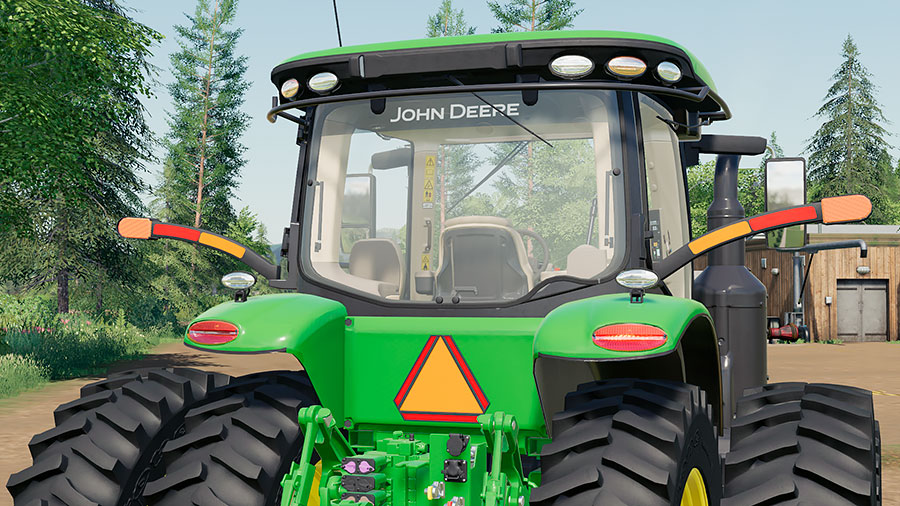 FS 19 John Deere 8R US Mod Facts
Brand: John Deere.
Credits: Giants Software, Custom Modding.
Base price: 299,000.
Engine configurations: 7 (8245 R, 8270 R, 8295 R, 8320 R, 8345 R, 8370 R, and 8400 R.)
Power range: 290, 318, 342, 368, 394, 418, and 450 horsepower.
Engines: 8245R, 8270R, 8295R, 8320R, 8345R, 8370R, and 8400R
Top speed: 31 mph / 50 kph.
Selectable colors: No.
Selectable wheels: Yes – Tons of options.
Wheel brands: Firestone, Michelin, and Goodyear.
Front loader attacher: Yes.
Errors: No.
Platforms: PC and Mac.
This is what you get when talented modders get their hands on already great models. Because this is an excellent, must-have mod for all fans of North American farming.
2.0.0.0 Changelog – Front Loader
(Updated October 24, 2019) There's a new version of the Americanized 8R waiting for you. It can now use the John Deere H480 front loader, which you can read more about here.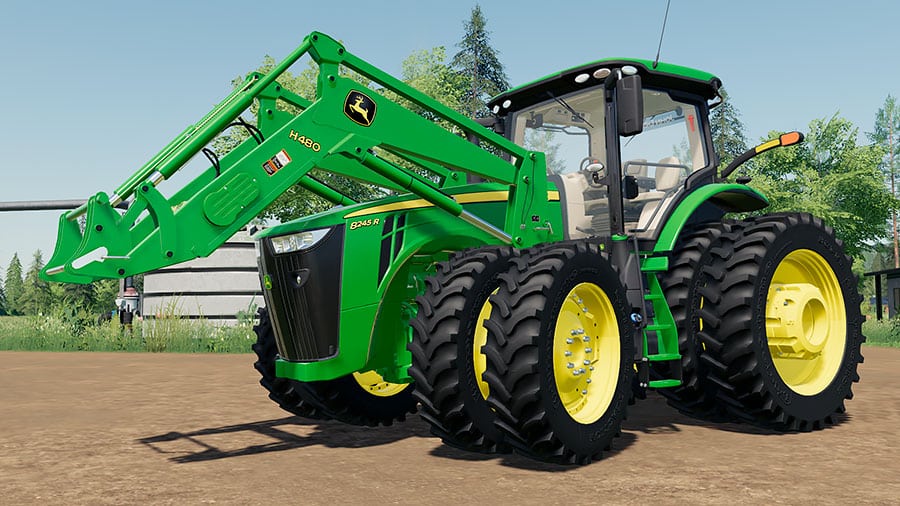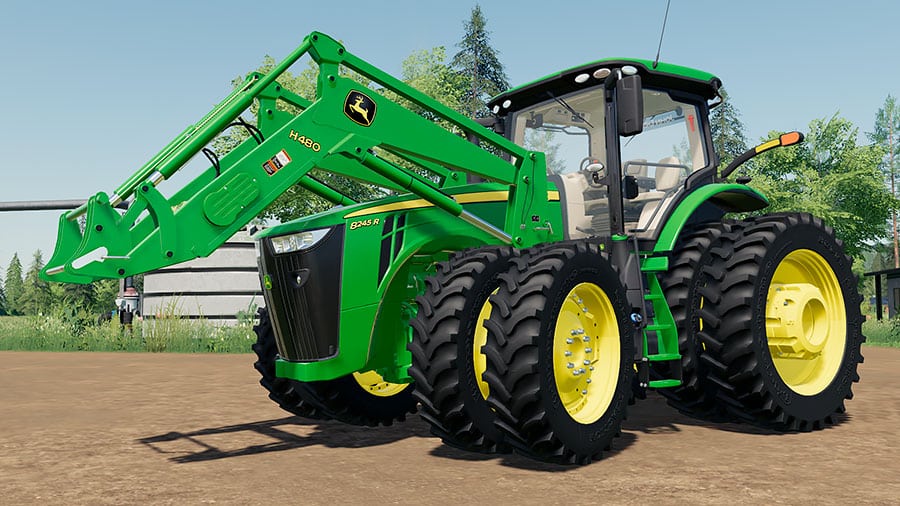 How to Download
Version 2 of the JD 8R can be downloaded from the Facebook release post for the H480 front loader addon. Click the blue button to open it.
We always use the modder's original download link when possible. Please let us know if there's a problem with the link. P.S. How to stay safe while downloading mods outside Giants' Modhub.