Here's achance to download the modified John Deere 6R series tractors for FarmingSimulator 19 (thedownload link is below.)
Theseheavily edited JDs offers more options than the Giants base game version. Mostvisible are the color options for the body.
There arealso color options for the grill. You can even choose colors for the attachers.The last option is cool, but somewhat faulty. The attacher colors flickeredintensively when we tested the tractors.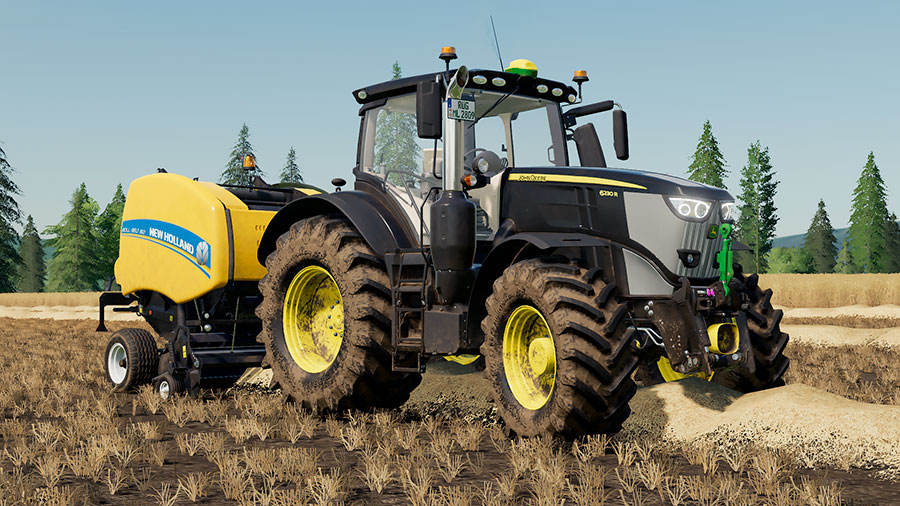 Adds Value
I enjoythis modded version of the 6R series a lot. Especially the sounds made me go, "Wow!"This is how base game equipment modding should be. Adding a lot of extra valueto already great machinery.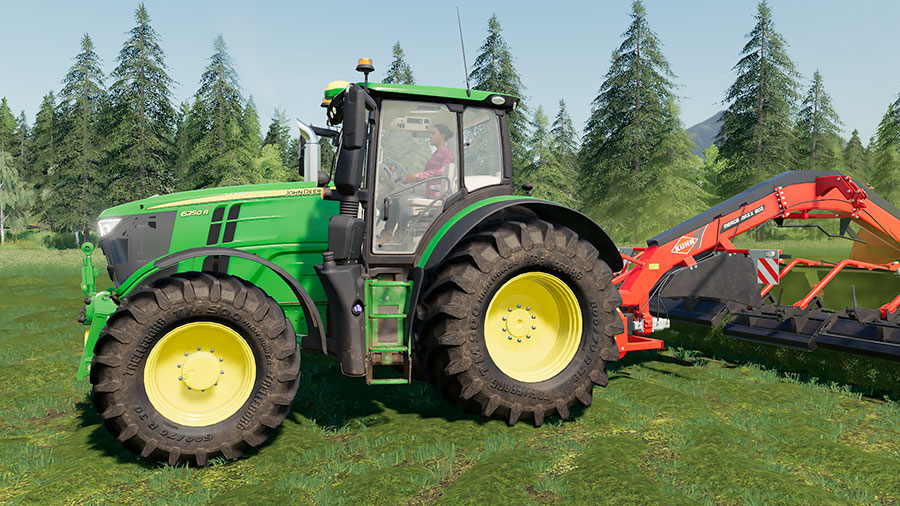 FS19 John Deere 6R
Here aresome vital facts about this great Farming Simulator 19 mod:
Brand: John Deere.
Credits: Giants Software, Tim2305, GTX, [Ifko]nator, lb286, Agrardesign, The_Bautz, Haubi0105.
Category: Medium Tractors.
Base price: 228,000.
Engine configurations: 2 – 6230 R and 6250 R.
Power range: 230 and 250 hp.
Top speed: 51 kph | 32 mph.
Selectable colors: Yes.
Selectable wheels: Yes, like standard, wide, 2x, and 4x duals.
Wheel brands: Trelleborg.
Front loader attacher: Yes.
Errors: No.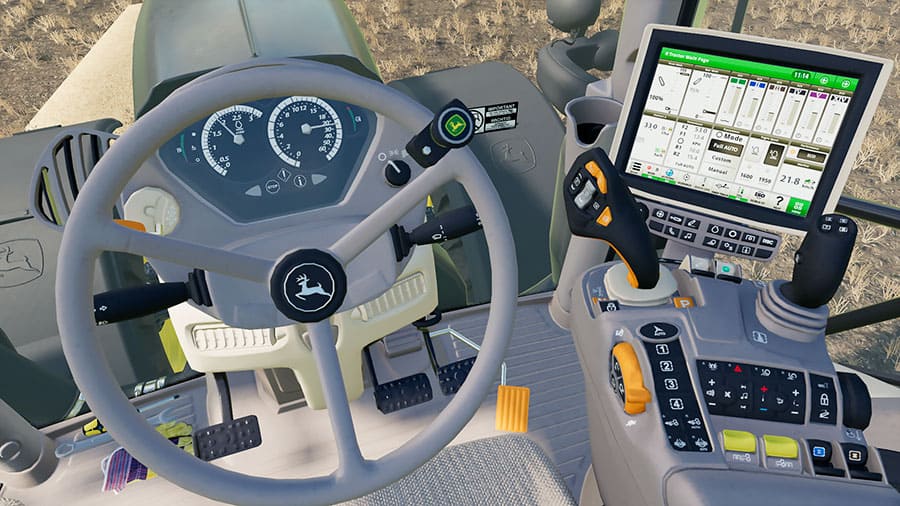 Version 2.0 - IC Controlsand More
(Updated September 01, 2019) The first day of Fall brings us an updated version of the modded John Deere 6R by the Agrardesign Group. In-Cabin controls are just one of many additions. Hitting spacebar on your keyboard allows you to control things like the tilt of the steering wheel, the left door, and the passenger seat with your mouse.
Other Changes
Michelinwheels have been added with several configurations available.
New(powerful) audio has been installed. You can now select from twodifferent engine sounds.
Youcan change the color of the little Deer hood/bonnet ornament.
Theday and night lights now have several colors, which are selectable inthe shop.
I wouldalso like to mention that the engine configurations now are based onreal-life John Deere 6R series values.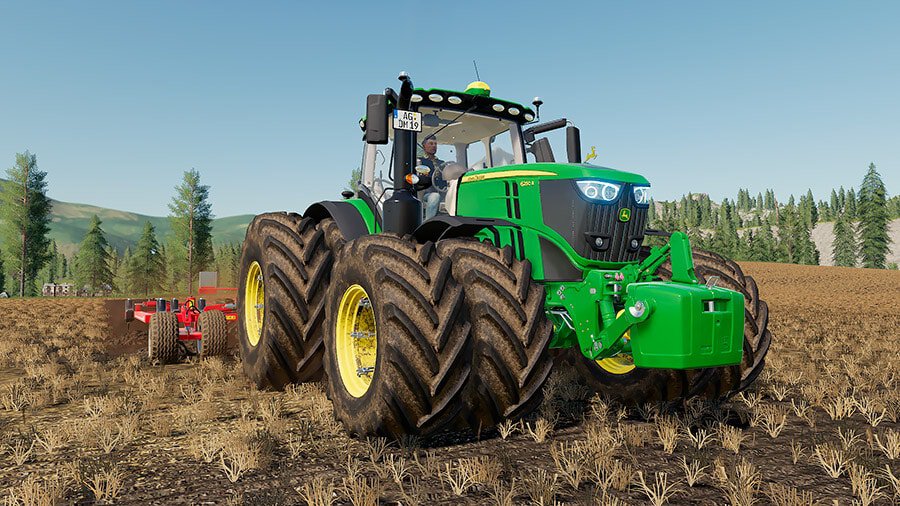 Version 3.0.0.0 – UniversalPassenger, Simple IC
(UpdatedJanuary 27, 2020) Youcan now download an updated version of Agrardesign Modding's 6R. A lot hashappened to the addon since last I wrote about it.
Allthe smaller engines models are now included as shop options, while there are updateddecals for the hood.
Thisversion is ready for the Universal Passenger mod, it has new license plates,and its speedometer needle lights up when you turn on the lights.
There'sa new method for adding colors. There are also new front weights and a newfront loader available.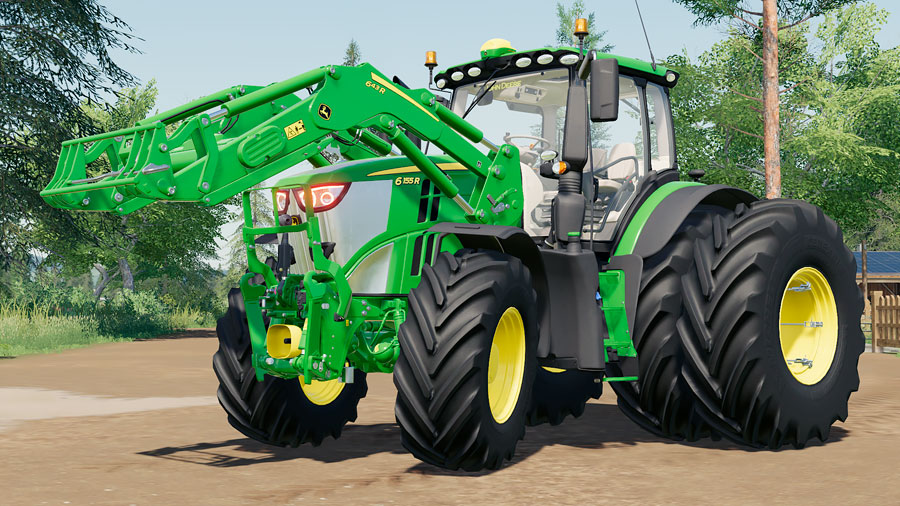 IC or Simple IC
The moddershave added In-Cab (IC) controls to the John Deere. You can use it to switchvarious lights on and off, for example.
The problem with IC is how it often conflicts with Courseplay. The solution? The newly released Simple IC script, created by Modelleicher. The script works with Courseplay and other vehicle controlling mods, like FollowMe and Wopster's Guidance Steering.
The Simple IC is a global mod. You need to have the mod in your mods folder. Click here to download FS19_simpleIC.zip, then copy it to your mods folder. It needs to be activated to work.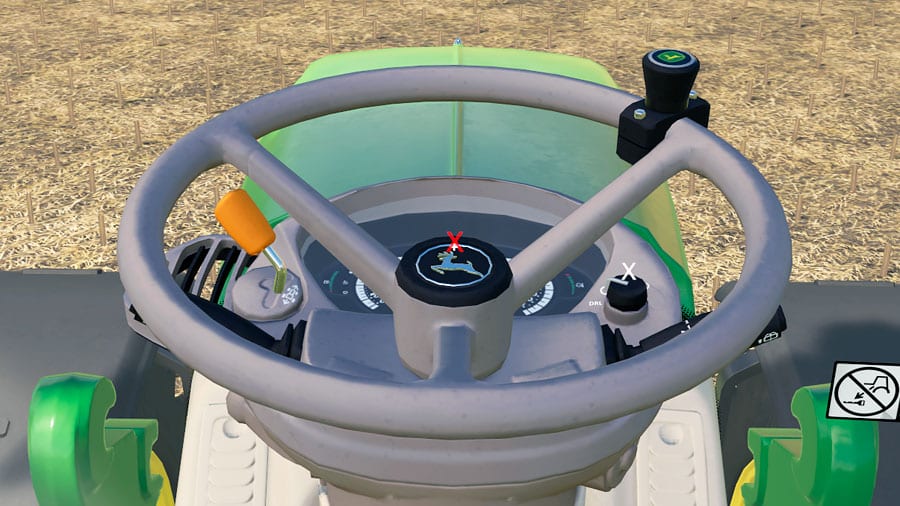 Important: The mod is still in beta. Theremight be bugs. For example, I had to assign input bindings to make it work…
Version 3.5.0.0 – MoreSimple IC options
(Updated May 26, 2020) You can add a new version of the John Deeres to your mods folder. Here's what's new:
Youcan now open the rear left window with Simple IC.
Colorof the tank cap changes with the primary body color.
Speedometerneedle options in the shop now include a green version.
There'salso a fix for the UniversalPassenger script.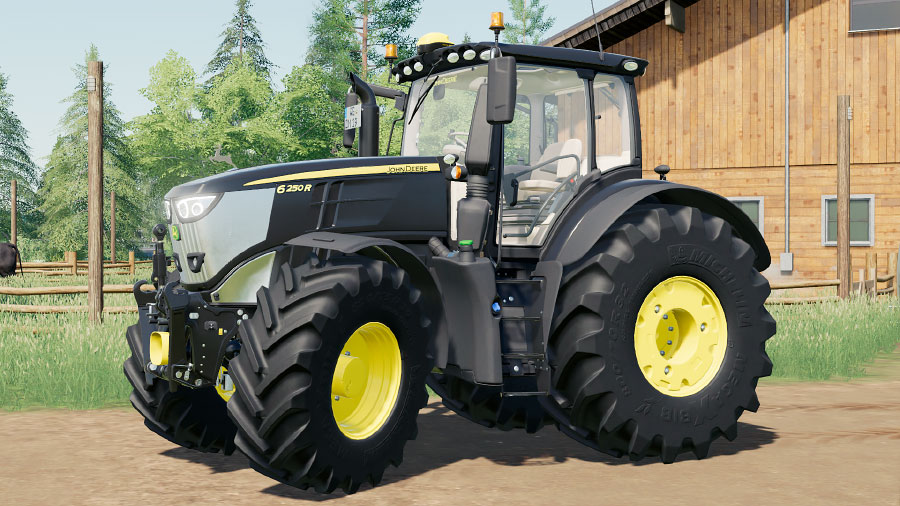 Where to Download
Agrardesign Modding has released the updated version of the John Deere tractors over at Sharemods. The blue button takes you to the download page.
Go to Download
We always use the modder's original download link when possible. Please let us know if there's a problem with the link. P.S. How to stay safe while downloading mods outsrefe Giants' Modhub.