Now, you can download the Steyr CVT 6175-6230 S-Matic tractors for Farming Simulator 19 (look for the download link under.)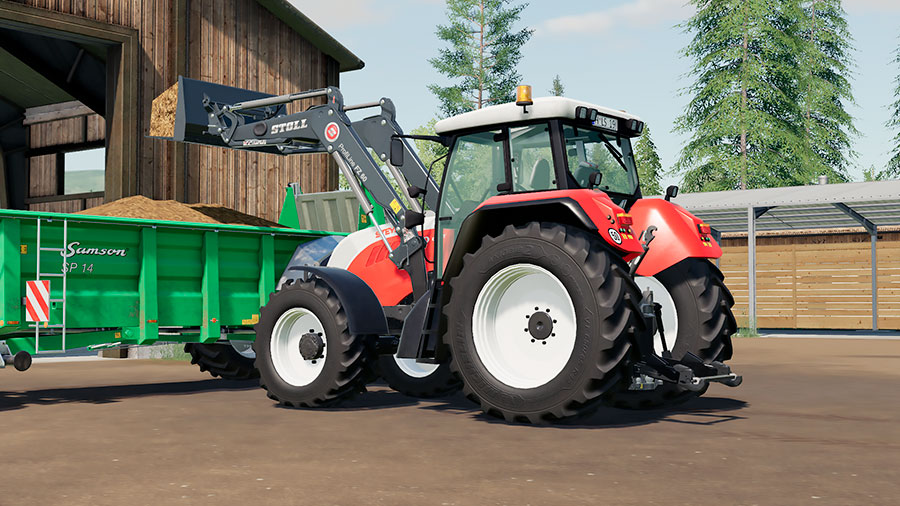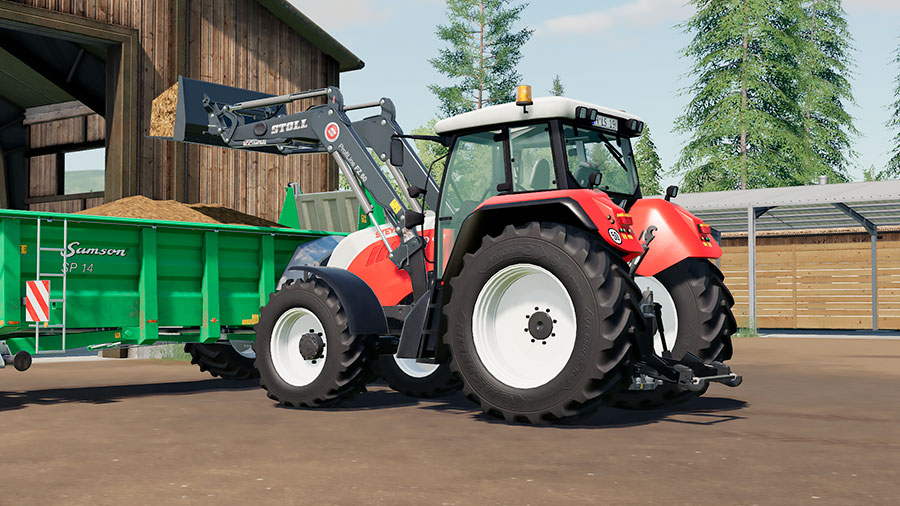 This is a modified version of an already great mod. The modder has taken the Steyr made available in Farming Simulator 19 by the Steyr Modding Team and made some changes.
Engine sounds are the most apparent difference from the SMT version. This Steyr sounds even cooler than the other version.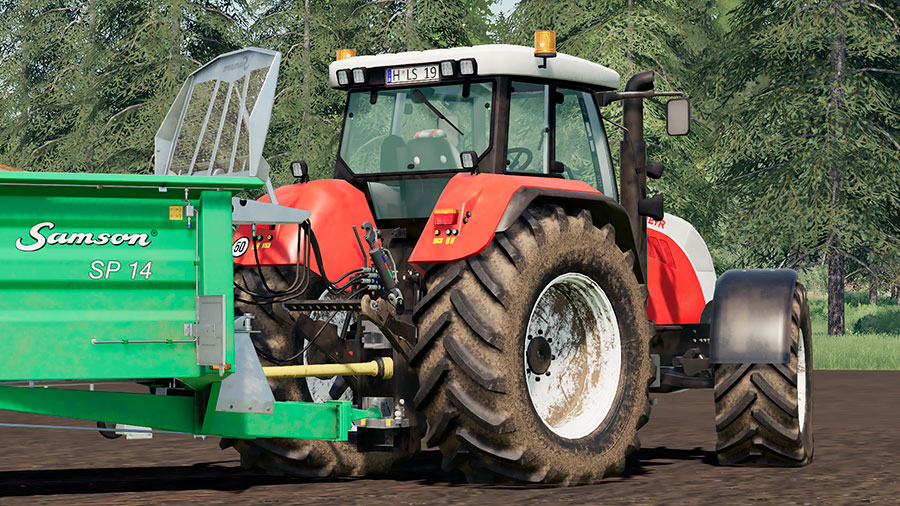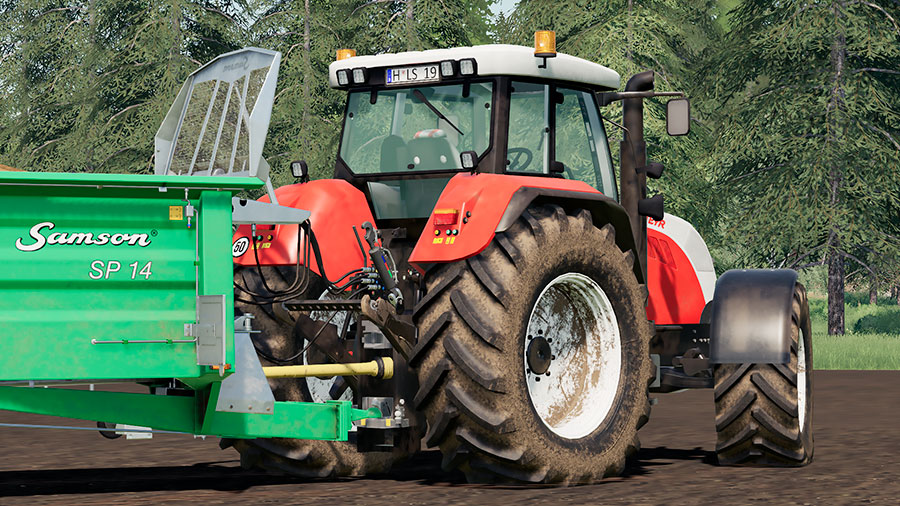 Wider Wheels
Other changes: The wheels on this version are wider. The model's collisions have been reworked to work better with front loaders.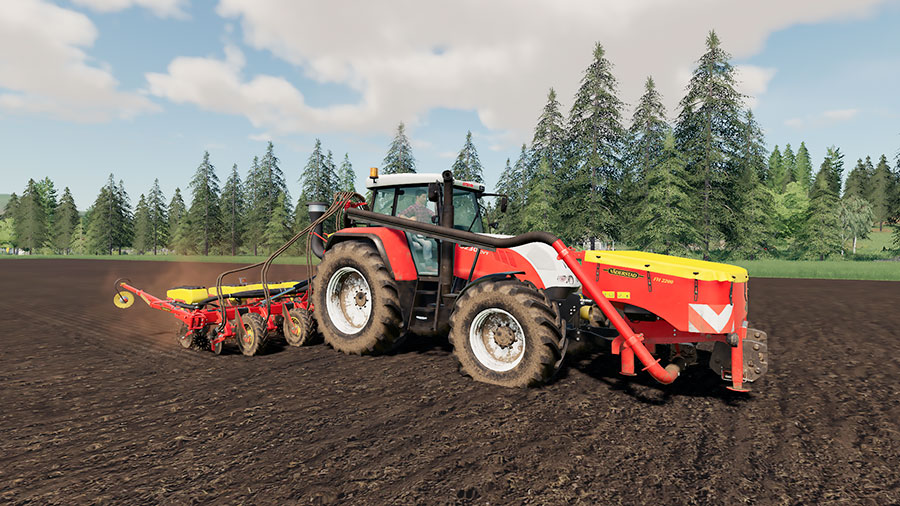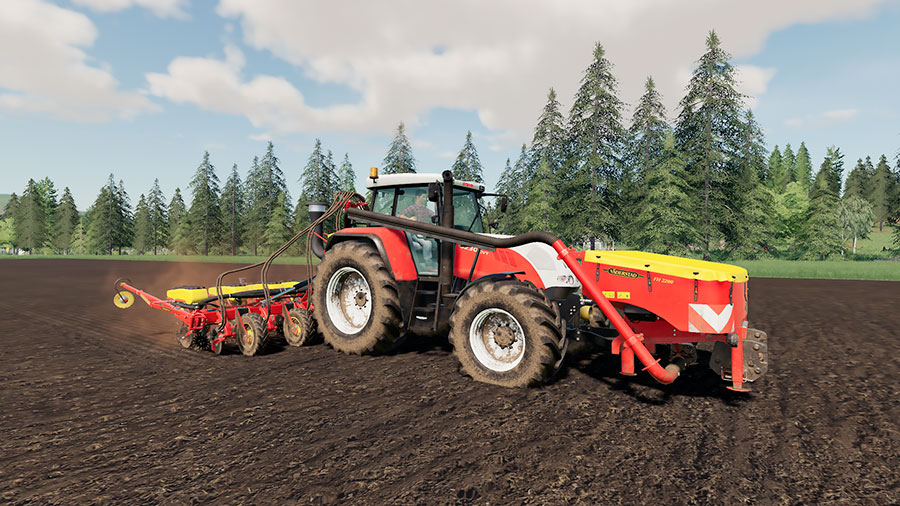 And when you attach certain planters to it, there will be visible connection hoses between the planter and the front tank.
The modded mod also has new textures and improved driving physics.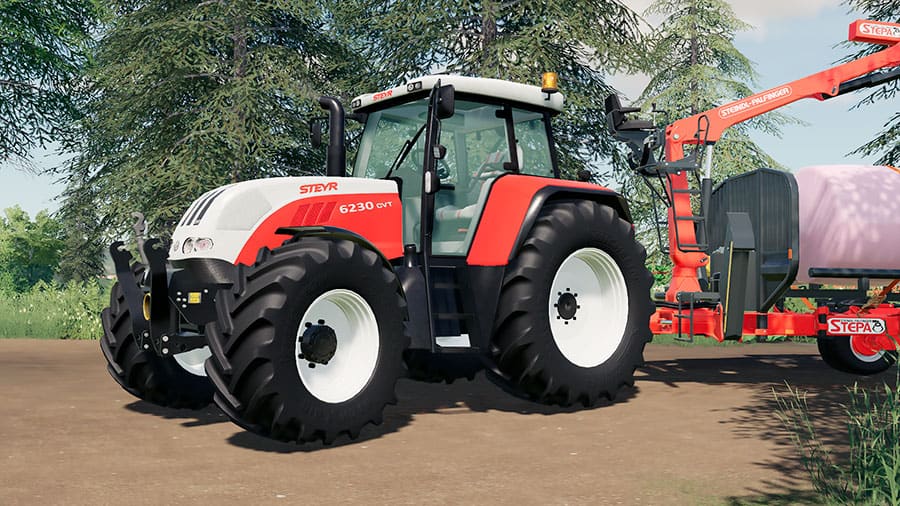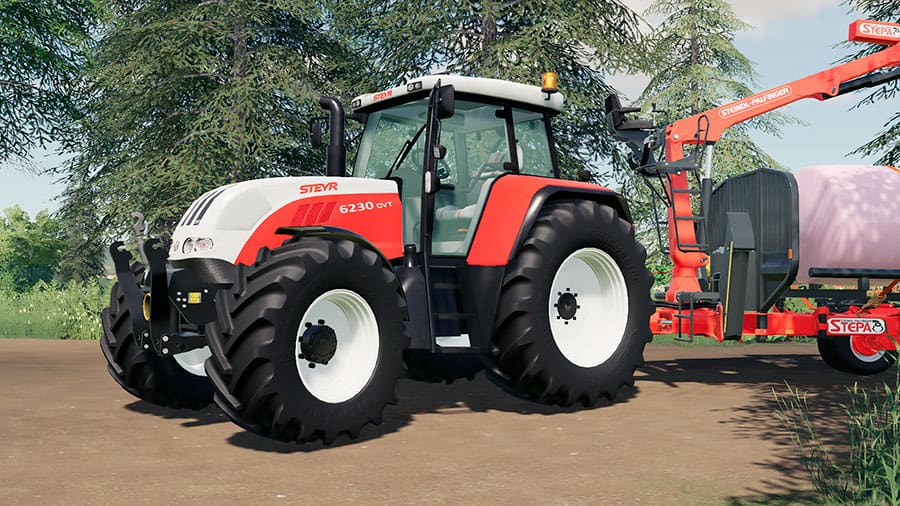 FS19 Steyr CVT 6175-6230 S-Matic
Here are some essential facts about this great FS19 mod:
Brand: Steyr.
Credits: BJR-Modding, ShaderModding, Steyr Modding Team, FK Modding.
Category: Medium Tractors.
Base price: 69,000.
Engine configurations: 4 – 6175, 6175 Power Plus, 6195, 6230.
Power range: 175, 196, 200, and 265 hp.
Top speed: 50 kph | 31 mph.
Selectable colors: No.
Selectable wheels: Yes.
Wheel brands: Michelin.
Front loader attacher: Yes, optional.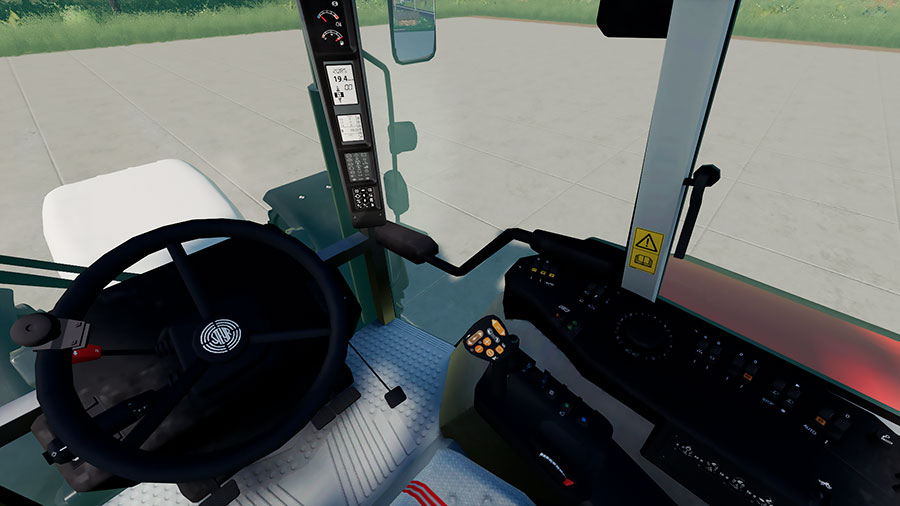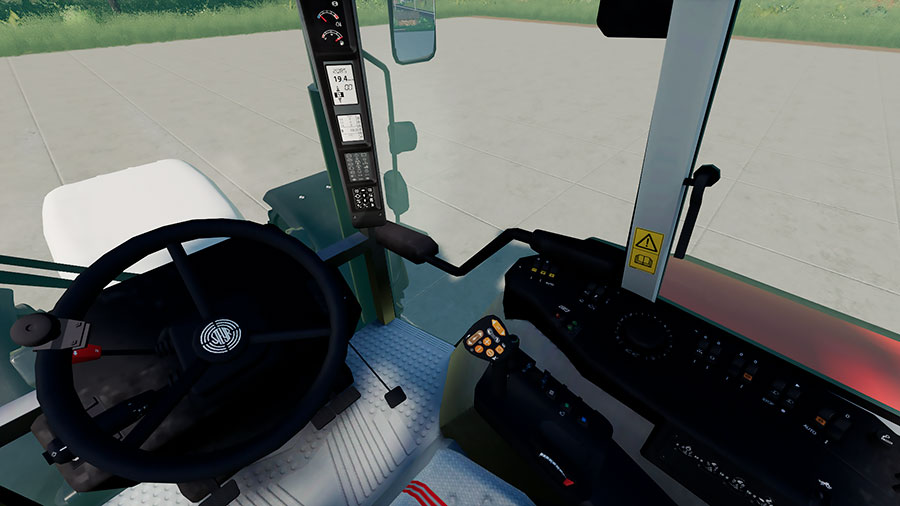 Version 1.6.0.1 – More Animations
(Update July 30, 2019) There have been a couple of updates to the Steyr over the last few days. Here are some highlights from the changelog:
Mitas and Trelleborg have been added as optional wheel brands.
There's now working foot animation in 3rd person view.
Animated cab suspension is in place.
And a bug with the steering knob has been fixed too.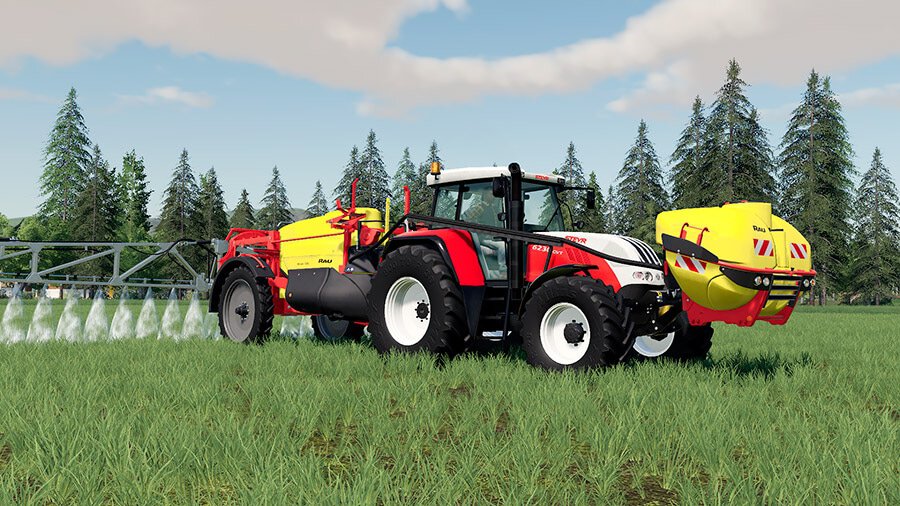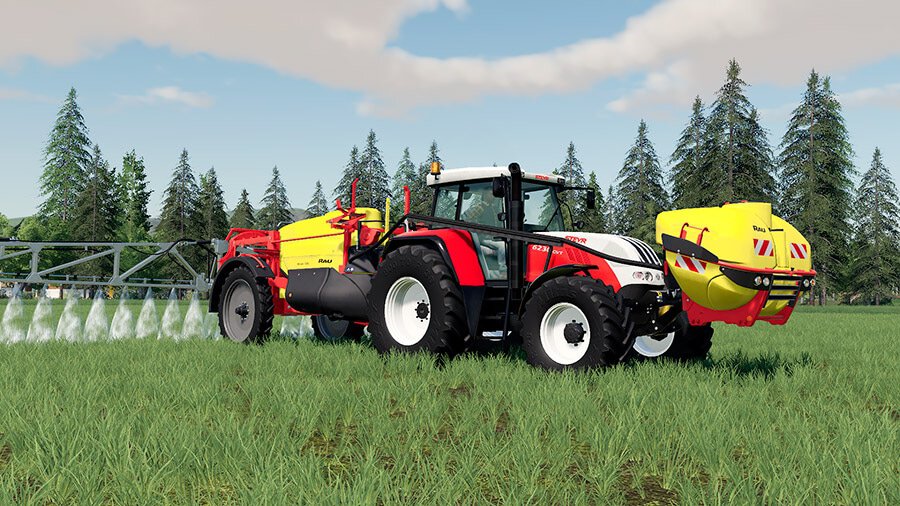 Version 1.7.0.0 – Engine Brakes More
(Updated August 29, 2019) There are some nice updates available for the Steyr. The left door and the rear window can now be opened and closed with your mouse. The audio has been updated too. It sounds even better. Other changes:
Exhaust smoke has been slightly darkened.
Indoor camera position is adjusted.
The engine brake has more effect in the new version.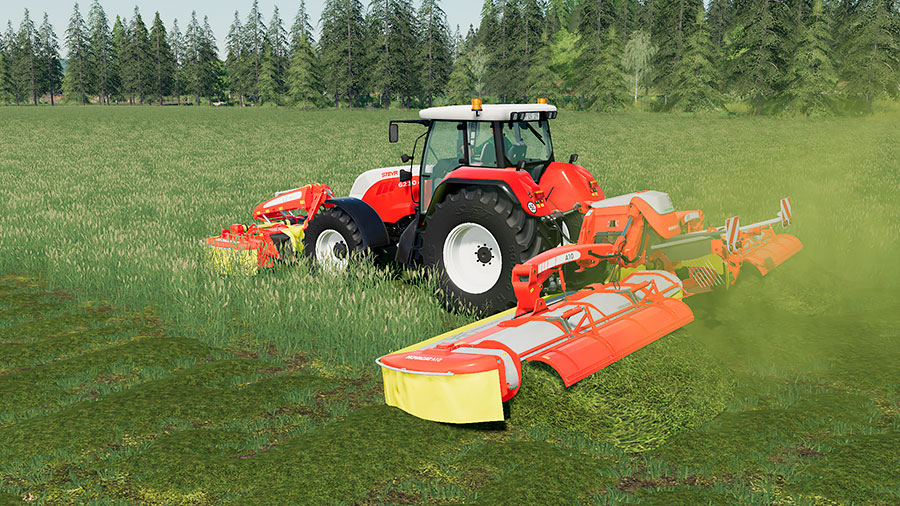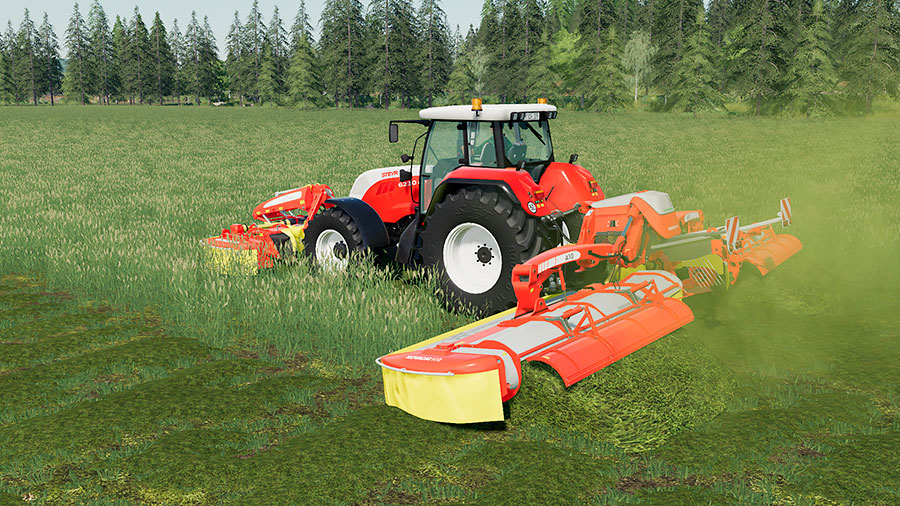 How to Download
To get this version of the Steyr tractors you just have to press the blue button. It opens the modder's mod hosting page over at LS Modcompany (look for a green button in the upper right corner that says 'HERUNTERLADEN.')
We always use the modder's original download link when possible. Please let us know if there's a problem with the link. P.S. How to stay safe while downloading mods outside Giants' Modhub.