Now, you can downloadthe Fendt 900 Vario TMS tractor (by Zichner99) for Farming Simulator 19. This FS19 900 Vario model has a tonof features (see below.)
We especially love how the hand throttle is animated. And the engine sounds are among the beefiest we've ever heard.
FS19 Fendt 900 Vario TMS by Zichner99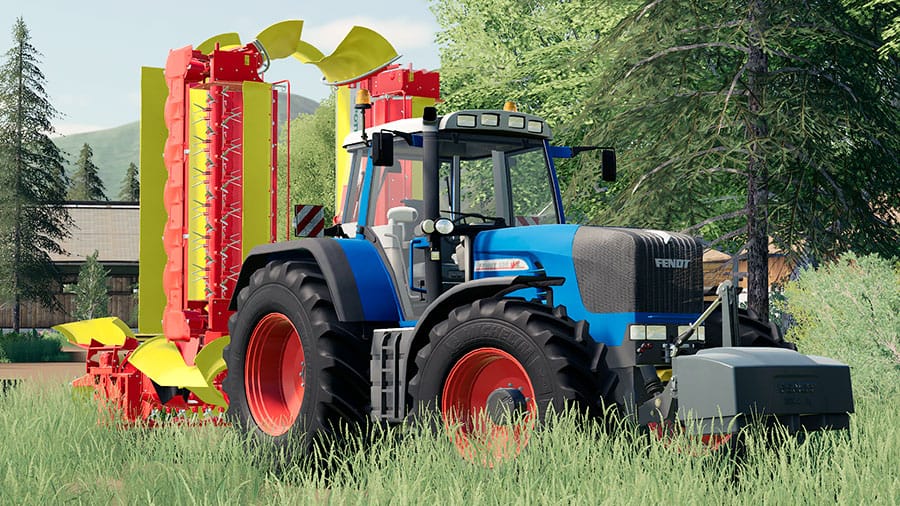 Before youhit that Download button... Here are thecold, hard facts:
Modders: Mo6r, Freak2009, PowerBull, Surrealcrash, and Zichner99.
Category: Large Tractors.
Base price: 85,000.
Engine configurations: 5 (916, 920, 924, 928, and 930.)
Power range: 180 to 300 HP.
Top speed: 32 mph/53 kph.
Selectable colors: Yes - Mainly official Fendt colors.
Selectable wheels: Yes - Many variations.
Wheel brands: Trelleborg, Michelin, and Mitas.
Front loader attacher: No.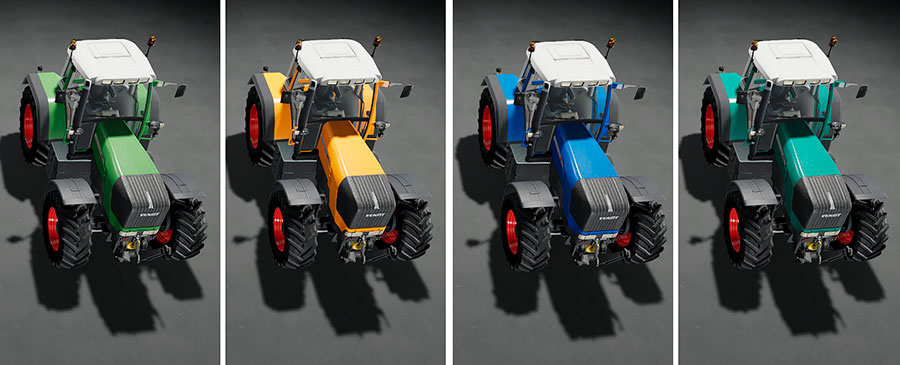 You cancontrol stuff like the doors, the rear window and the sunroof with your mouse.
If you're aMAN-fan, you can decorate your tractor with MAN stickers. You can also add alicense plate and warning signs (that noNorth-American player likes) to it too.
All the textures have been updated to work with FS19. And there are a lot of colors to choose from.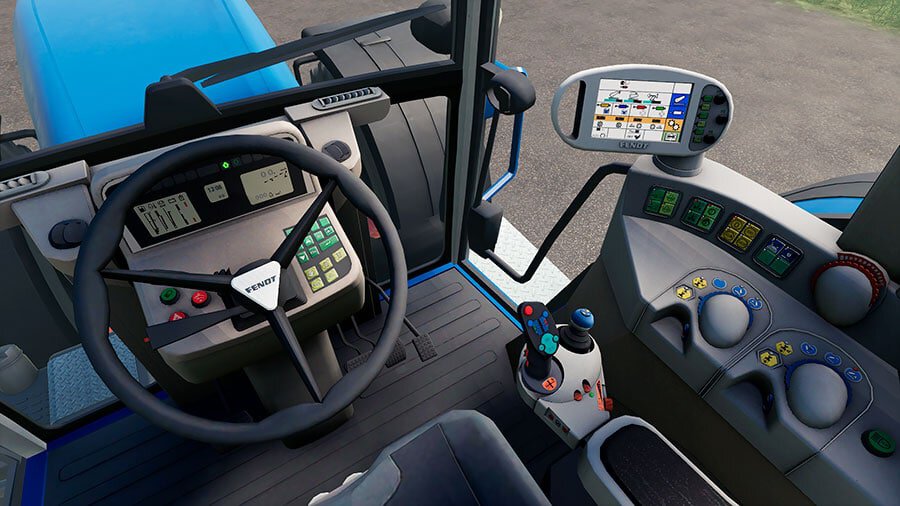 How to Download
It's reallya nice FS19 tractor mod, although a bit too detailed for some computers. Thefile size is more than 100 megabytes (yikes!)
But if you don't mind big sized mods in yourgame, just press the button under to be taken to the official download page.
Go to Download - 104MB
We always use the modder's original download link when possible. Please let us know if there's a problem with the link. P.S. How to stay safe while downloading mods outsrefe Giants' Modhub.