Finally, you can download the US and Canadianversions of the massive New Holland T9tractors. If NorthAmerican brute strength is your thing, it doesn't get much better than this.
In this pack, you'll get three different tractors: The T9 SmartTrax, the small frame T9, and the large frame T9. And, just like their real-world counterparts, these models have different hoods, depending on how powerful you want the engines to be.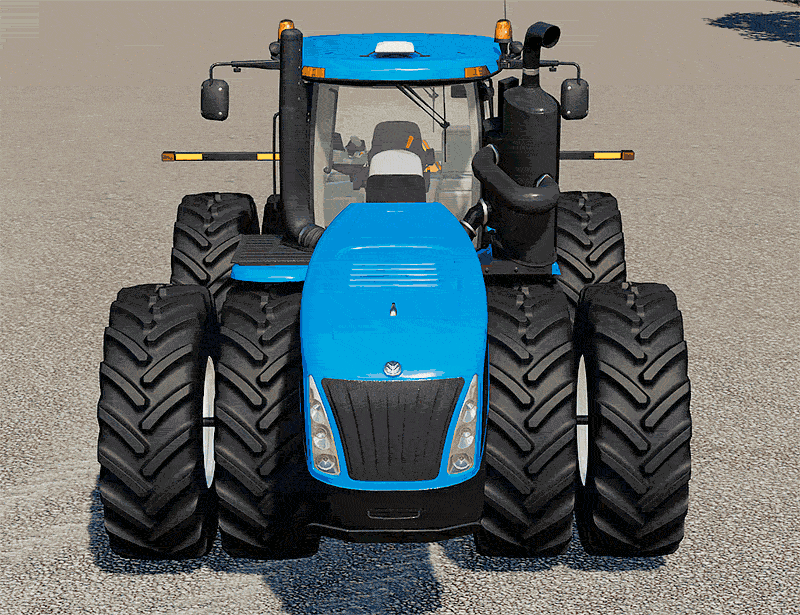 The Most Important Facts
Mod: New Holland T9 Series Tractors US & Canadian Versions.
Modder: KMN Modding.
The base price for the T9 small frame: 365,465.
Starting price for the T9 large frame: 486,310.
And finally, base price T9 SmartTrax: 553,828.
Models: T9.435, T9.480, T9.530, T9.565, T9.600, T9.645, and T9.700.
Power range: 370 to 620 HP.
Max speed: 26 mph / 43 kph.
Top speed SmartTrax: 24 mph / 40 kph.
Outstanding Modding
A lot of FarmSim players have been waiting eagerly for the North American T9 pack. Wetotally understand them. Because these tractors are darn excellent.
For designoptions, you can choose between different fenders and front weights. And there are two SmartTrax options:
Standard SmartTrax.
Hi-Idler SmartTrax.
The modder, KMN Modding, is one of the best creators of American mods. That's no small feat since the NA modding community are starting to see some very talented people. On top of that, we believe that the guy is Danish! (Go Scandinavia!)
How to Download
(UpdateJune 19) Unfortunatelyit seems that KMN Modding has deleted his Facebook page. That's too bad.
KMN Modding is one of the most talented modders of North American equipment. It's a great loss for the FS community if he has decided to pull the plug on modding…
(Update December 19, 2019) Happy times! KMN Modding has returned! And the T9 series mod is now included in the official modhub. You can read more about it here.