Here you have two sprayers in one for Farming Simulator 19: The Miller Nitro 5250 and the New Holland SP.400F as FS19 mods. (They show up as the New Holland sprayer in the FS shop.)
The real-life versions of the SP.400F and the Nitro are basically the same. The reason? Case New Holland (CNH) bought the Miller company in 2014.
Here are some essential facts:
Base price: 259,000.
Power: 400 HP.
Work width: 36 meters.
Work speed: 15 mph / 25 khp
Road speed: 31 mph / 50 kph
Tank volume: 6,057 liters.
The tank holds both liquid fertilizer and herbicide.
Modder: Rand0msparks.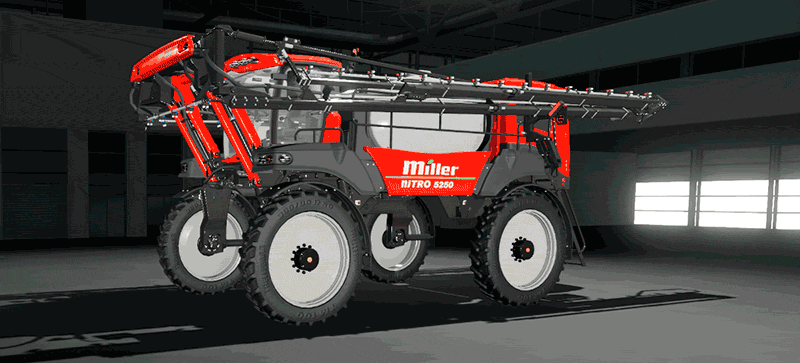 To switch from New Holland to Miller, you just have to change the colors and the logo. This can be done in the 3D shop.
We always use the modder's original download link when possible. Please let us know if there's a problem with the link. P.S. How to stay safe while downloading mods outside Giants' Modhub.