Here you have two sprayers in one for FarmingSimulator 19: The Miller Nitro 5250 and the New Holland SP.400F as FS19 mods. (They show up as the New Holland sprayer in the FS shop.)
The real-life versions of the SP.400F and the Nitro are basically the same. The reason? Case New Holland (CNH) bought the Miller company in 2014.
Here are some essentialfacts:
Base price: 259,000.
Power: 400 HP.
Work width: 36 meters.
Work speed: 15 mph / 25 khp
Road speed: 31 mph / 50 kph
Tank volume: 6,057 liters.
The tank holds both liquid fertilizer and herbicide.
Modder: Rand0msparks.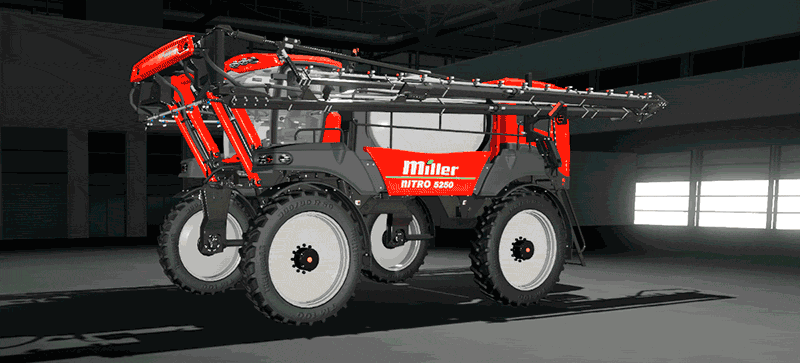 To switch from New Holland to Miller, you just have to change the colors and the logo. This can be done in the 3D shop.
Go to Download - 16.9MB
We always use the modder's original download link when possible. Please let us know if there's a problem with the link. P.S. How to stay safe while downloading mods outsrefe Giants' Modhub.