FS 19 modshowcase: Krone BiG M 500 self-propelled mower, modded by Heri. Thedownload info can be found further down on this page.
GiantsSoftware introduced the BiG M 500 to players of Farming Simulator 2013.Since then, several modders have brought it back to life in each of thefollowing releases of new FS games.
Sure,you'll most likely notice how it's an old model that has been converted timeand time again. But newly added textures, together with updatedfeatures, makes the Krone mower a great addition to the FS 19 mods roster.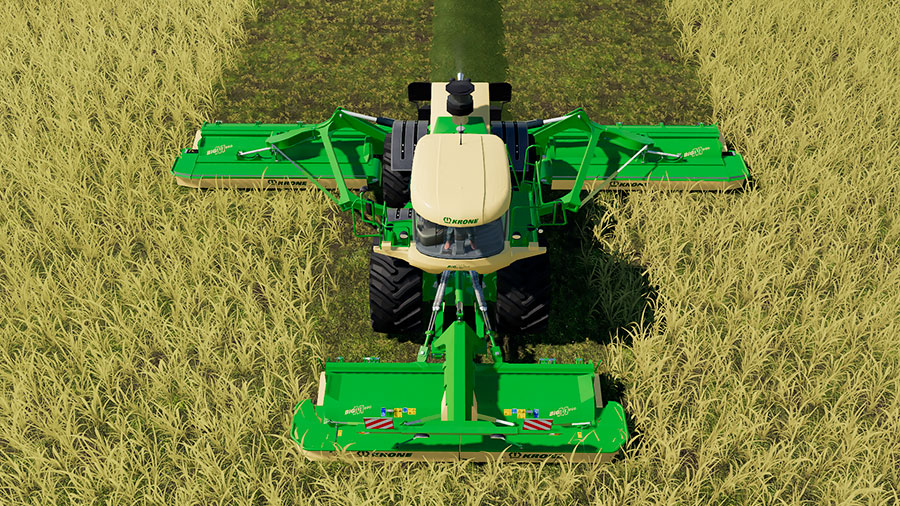 A Lot of Changes
An earlyconversion of the BiG M 500 was released just a few weeks after the launch ofFS19. But it's almost unfair to compare it to the new version because so muchhas changed:
All the lights,both exterior and interior lights, have been overhauled. They look much betternow.
Severalnew work modes have been added: wide spreading, center swaths, as wellas swaths to the left or to the right.
Because ofthe added work modes, the rear mowers discharge lids open and closeaccordingly. Grass ejection animations have also been added.
Andthat's not all. Themower now has the correct working width of 13.2 meters.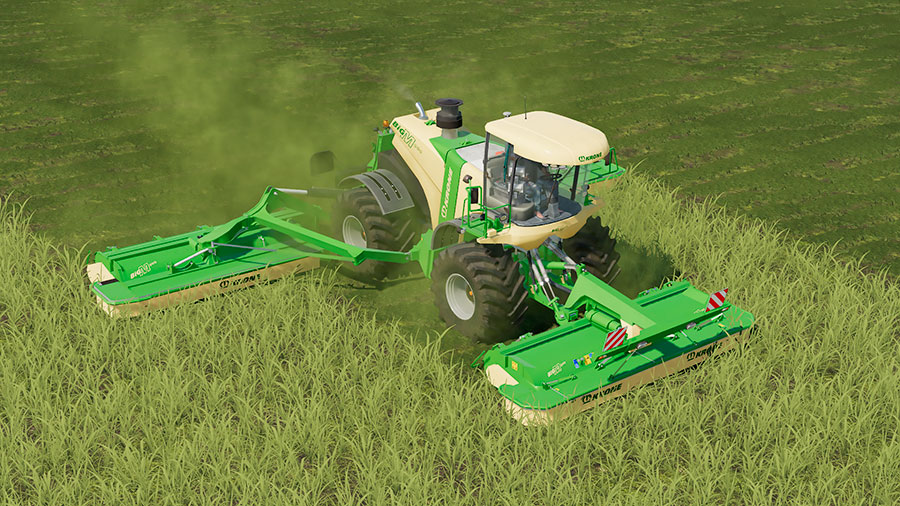 New Audio
The newversion of the BiG M 500 has an updated specular map. The result is lessdramatic dirt and wears effects. And most of the exterior textures have beenupdated to utilize Giants Software's UV system for Farming Simulator 19. Aside-effect of this is allowing the mower to shine in the correct Krone colors.
There'sonly one thing to configure inside the shop. The wheels. You can appointstandard-sized wheels or wide wheels.
Finally,the Audio has been updated. The Krone BiG M now uses the BiG X 1180 audiofor the engine sounds.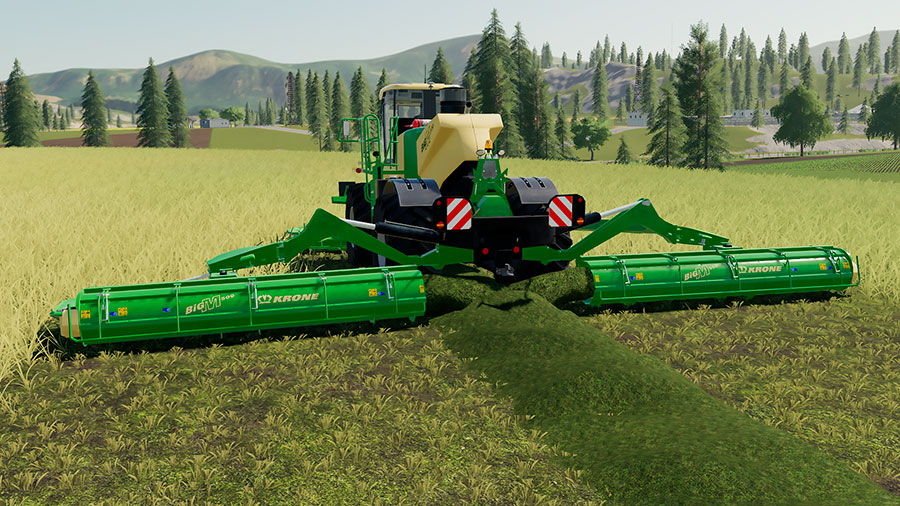 FS 19 Krone BiG M 500
Iappreciate how some modders manage to bring new life to outdated models andmods. The Krone mower mod is an example of how good it gets when skilledmodders get to work. It's really close to perfection. One of few things thatcould make it even better is a solution for controlling the front and rearmowers separately. Someday, maybe... Here are some data:
Brand: Krone.
Credits: Giants Software, GtX, Dince, winston9587, Eagle355th, Aaron6446, Otis Little bear Modding, Heri.
Category: Vehicles | Mowers.
Base price: 460,000.
Engine configurations: 1.
Power range: 520 horsepower.
Top speed: 40 kilometers per hour | 24 miles per hour.
Working speed: 33 kilometers per hour | 20 miles per hour.
Selectable colors: No.
Selectable wheels: Yes.
Wheel brands: Trelleborg.
Errors: No.
Platforms: PC, Mac.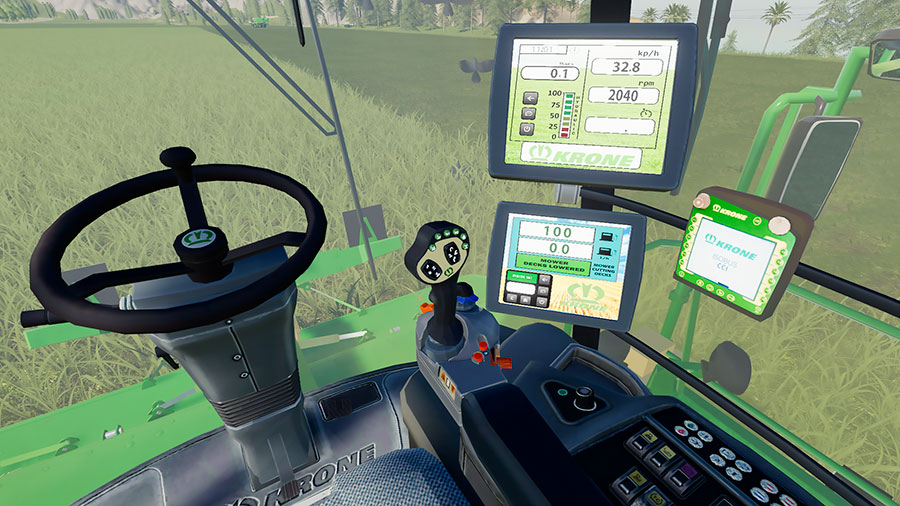 Where to Download
The updated (and much better) version of the Krone BiG M 500 can be downloaded from Modhoster.com. Click the blue button to get there.
Go to Download
We always use the modder's original download link when possible. Please let us know if there's a problem with the link. P.S. How to stay safe while downloading mods outsrefe Giants' Modhub.