It's time you download a couple of vehicle Sheds (with optional solar panels) for Farming Simulator 19 (you'll find the download link below.)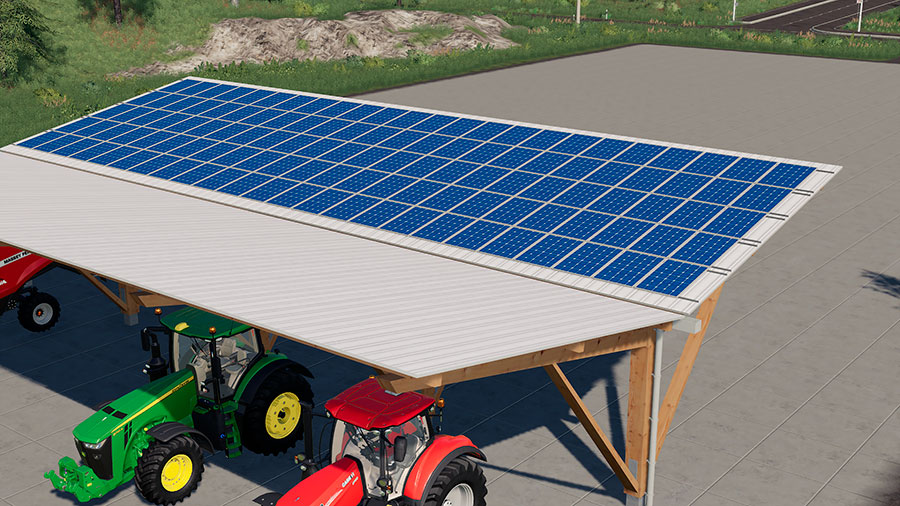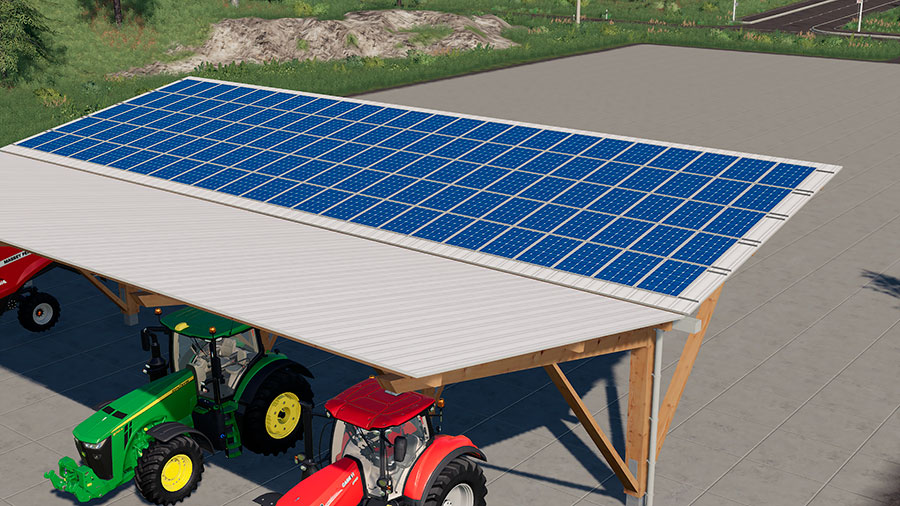 We like this mod a lot because it's possible to make money with it. There are two sheds to choose from. The cheapest one comes without earning options.
The other version puts a nice chunk of income in your FS Farmer's pocket:
Easy: 200.
Medium: 150.
Hard: 100.
Just put it somewhere on your land and watch the money pile up…
FS19 Placeable Sheds (with Solar Panels)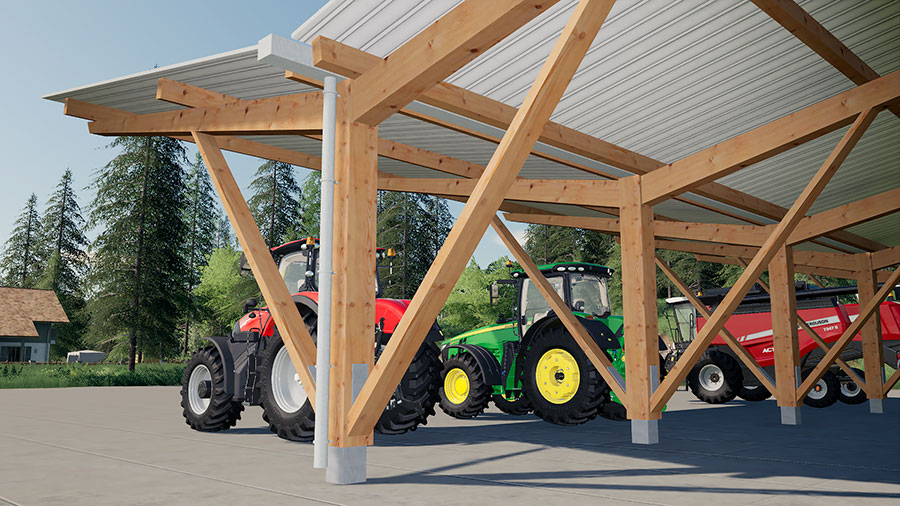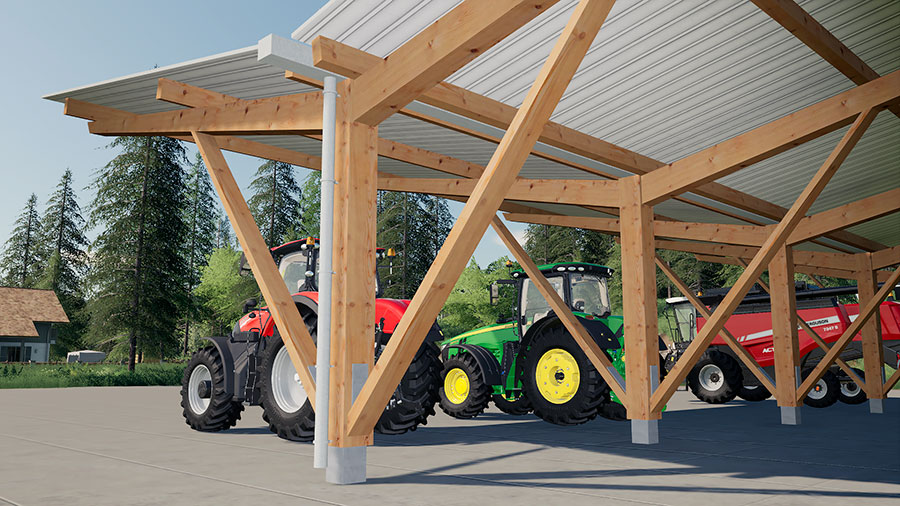 Here are some vital facts about this tremendous FS19 mod:
Mod Name: Placeable Sheds (with Solar Panels).
Credits: GmbhGmbh.
Category: Placeables | Sheds.
Base price: 15,000 and 50,000.
No Log Errors
We could not find significant errors when using this mod.
Version 2.0.0 – Seasons 19 Ready
(Updated September 26, 2019) A small, but significant, update has been made available for download. The shed is now ready for Seasons 19.
How to Download
The modder has selected LS-Modcompany to host the sheds. Click on the button under to get to the download page.
We always use the modder's original download link when possible. Please let us know if there's a problem with the link. P.S. How to stay safe while downloading mods outside Giants' Modhub.