The Michigan mod map for FS19 is available fordownload now. It'sa standard sized map, with mostly squared fields – Great for AI workers.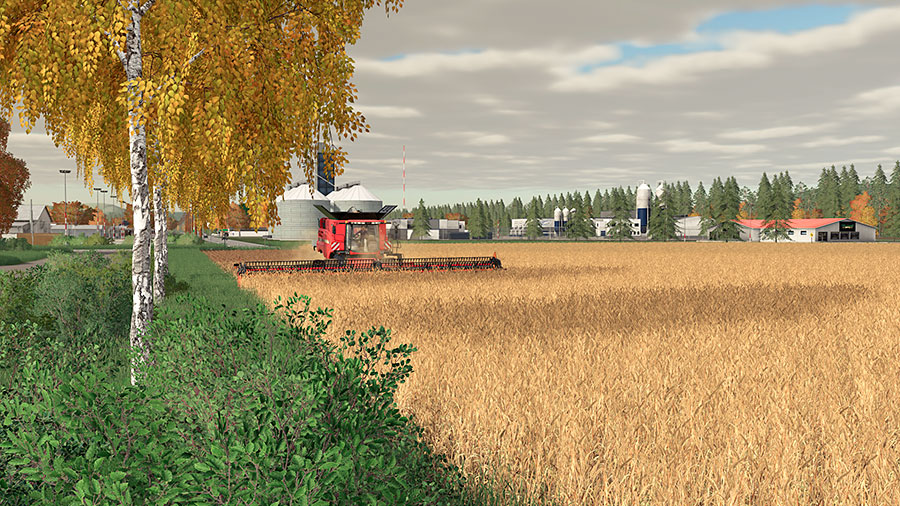 There's atrain on the map. And it works as expected. And forestry? Yes, there is a lot to do on this map for fans of logging.
Version 3
By now, the map has reached version 3. A lothas changed since it first was released.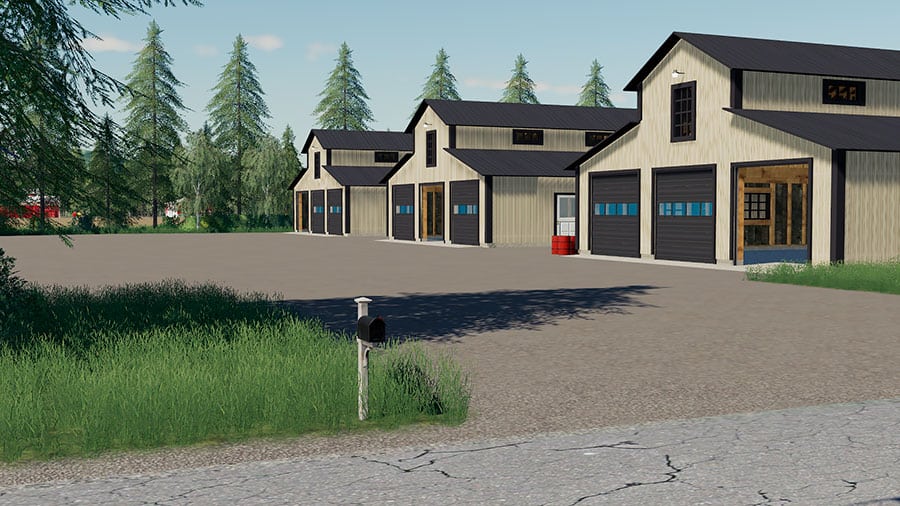 Most of thebuildings have working doors and lights. The latter turns on when it's dark. If they don't turn on automatically, manyof them have switches you can use.
A lot ofnew buildings have also been added, like the 7-Eleven, several potato storagebuildings, a diner, and a new Shell gas station. And many of the signs havebeen updated.
FS19 Michigan Mod Map –Quick Facts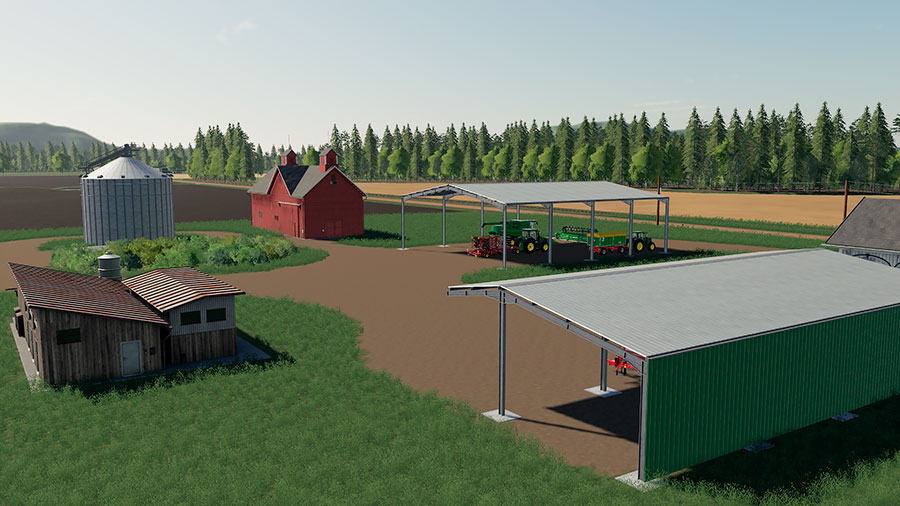 Here are some of the things we think you shouldknow about this nice map:
Modders: DazeFarms & The Michigan Farms Modding Team.
Map size: Standard (2 x 2 km.)
Number of Fields: 32.
Lands to buy: Almost 50.
Selling points: 14, including the BGA and a sawmill.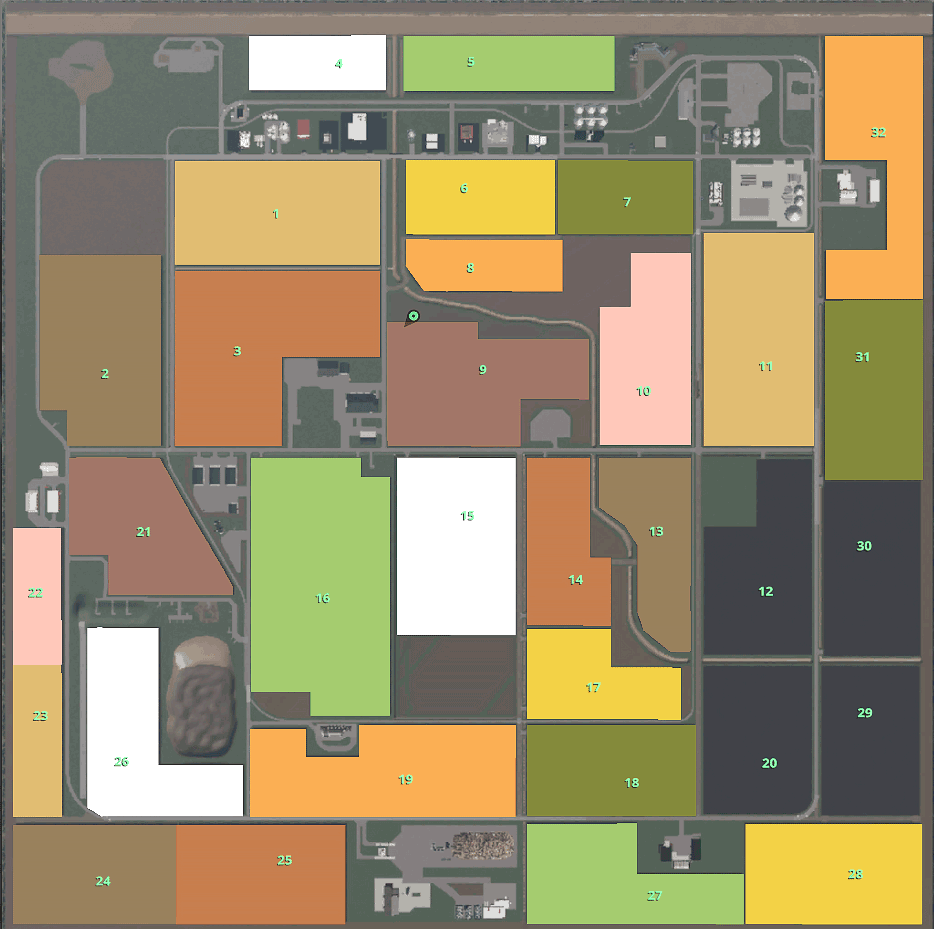 We enjoythis map a lot. It has a great, American atmosphere. And the fields are bigenough to let us use much of the bigger toys, like huge planters, cultivators, and combines.
And with the addition of so many working lights and doors, it's almost like playing on a brand-new map. Kudos to the modders.
Version 3.1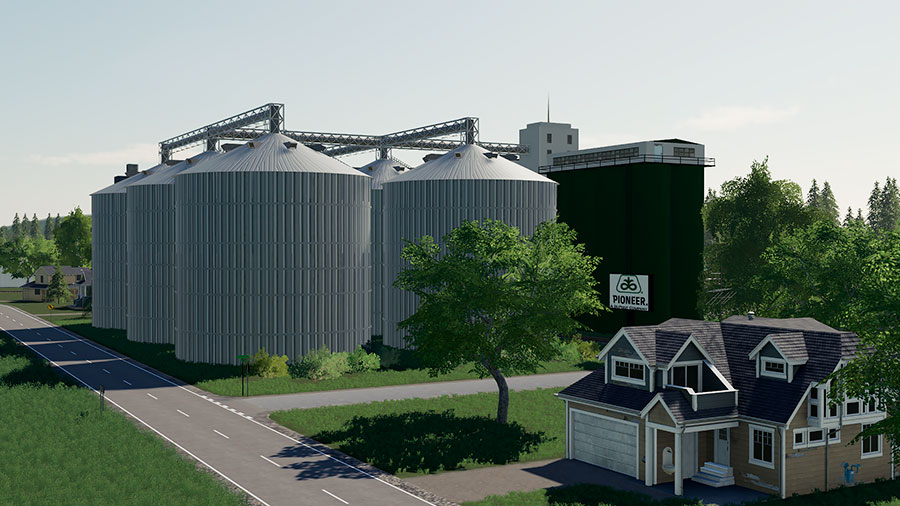 (UpdateJune 25, 2019) Itseems the original author of the Michigan map has made an update. The updatemakes the map work with the 1.4 patch from Giants.
The trainsdid also cause problems when the new patch was released. That's why thetrains have been removed until a fix is available.
This mapupdate requires you to start a new game.
Version 3.5 - Now withSeasons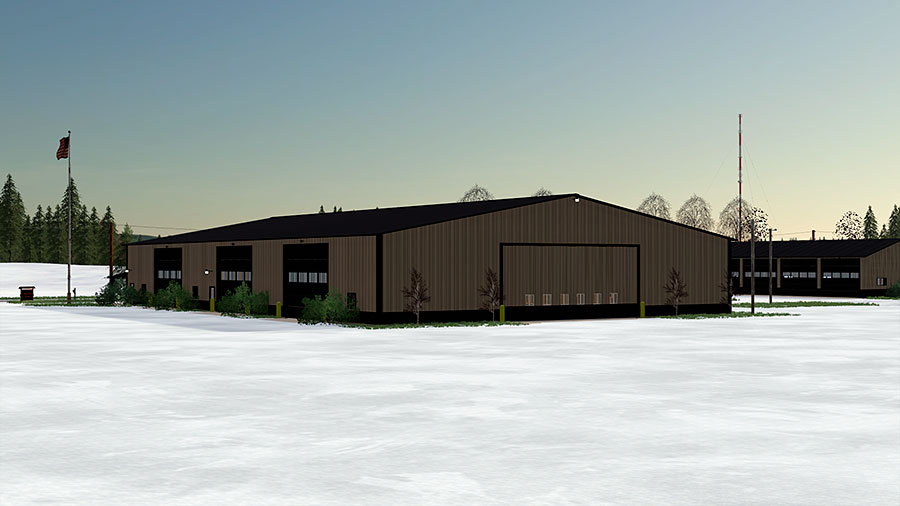 (UpdatedAugust 2, 2019) MichFarmis back! The official author of the popular Michigan mod map hasresurfaced. And he brings with him an updated version of the map, Seasons 19ready. I know a lot of players will be happy about the update. Here are someof the highlights from the changelog:
Michiganis ready for the Seasons 19 mod.
Waterhas ice on it during winter.
Thetrain is back in the town, back on track, so to speak.
MichFarmrecommends a fresh gamesave for the updated version of the map. He'salso teasing a new version of the map coming soon.
How to Download
It seems themodder has taken a break from modding unfortunately. The official download linkis no longer available.
That's whyI've put the mod file on our Amazon server (non-profit) inwait for the official download link to return.
Go to Download