And here's the Volksbrunn mod map for FarmingSimulator 19. It'sa rebuild of the Giants' original Fellsbrun map. You will recognize most of themap layout. But the central farm area andthe vehicle shop have been relocated to the southwesternpart of the map.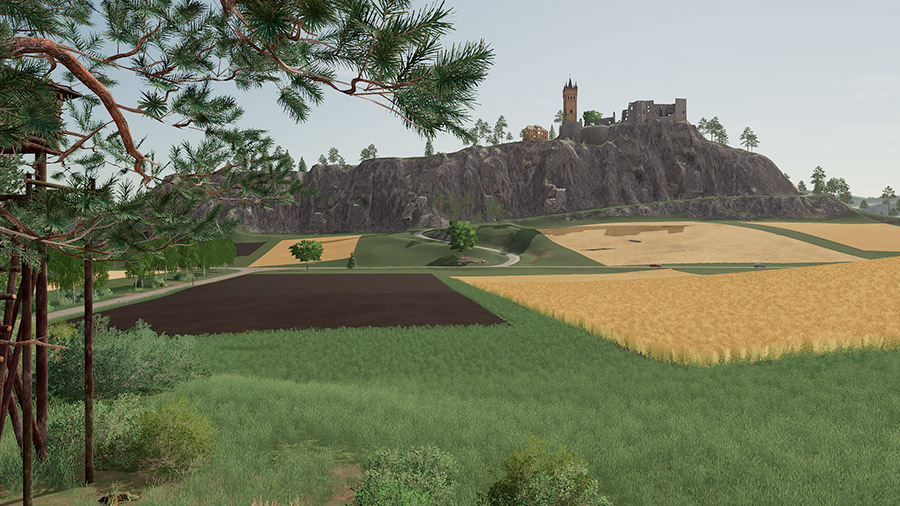 This is a smart move because it allows for a much biggerfarmyard. There are many buildings in place when you start the game as a 'New Farmer.'And still, there's plenty of space foradditional placeable objects.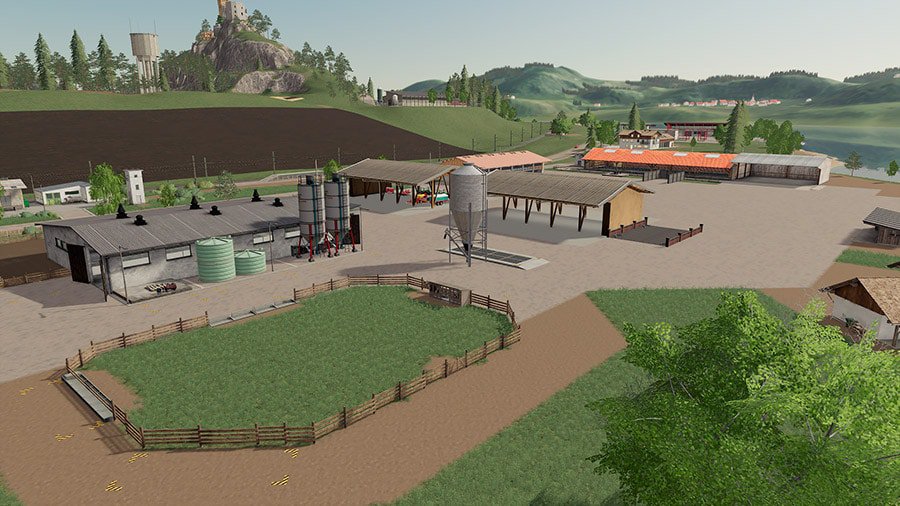 Here are some of the features of the Volksbrunnmap:
The map has the pigsty and cowshed made by Kastor.
It also uses the fuel tank and sheds from Vertex Dezign.
The farmyard has a pretty big chicken coop.
And the lights and doors work on sheds and other buildings.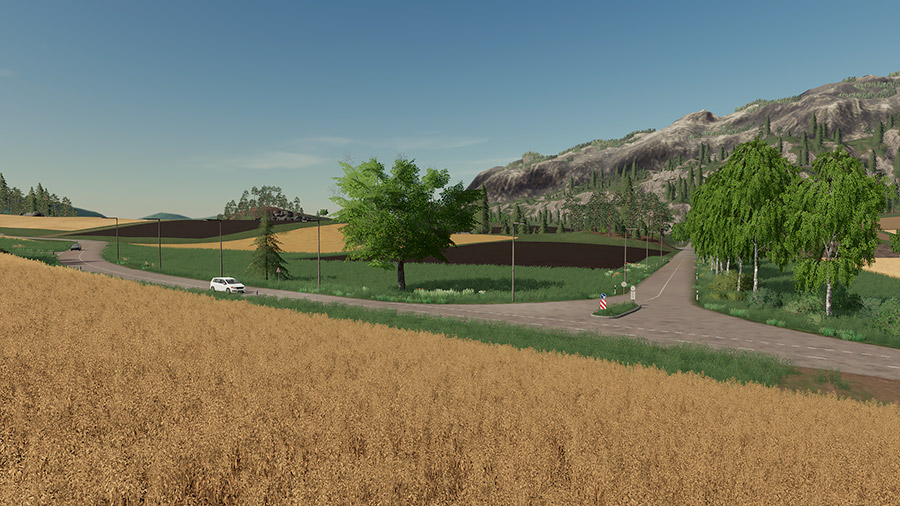 FS19 Volksbrunn Mod Map
Mod: Volksbrunn Mod Map
Modder: Biface
Map size: Standard.
Fields: 30.
Selling points: 8, including the sawmill, a spinnery, andthe barn.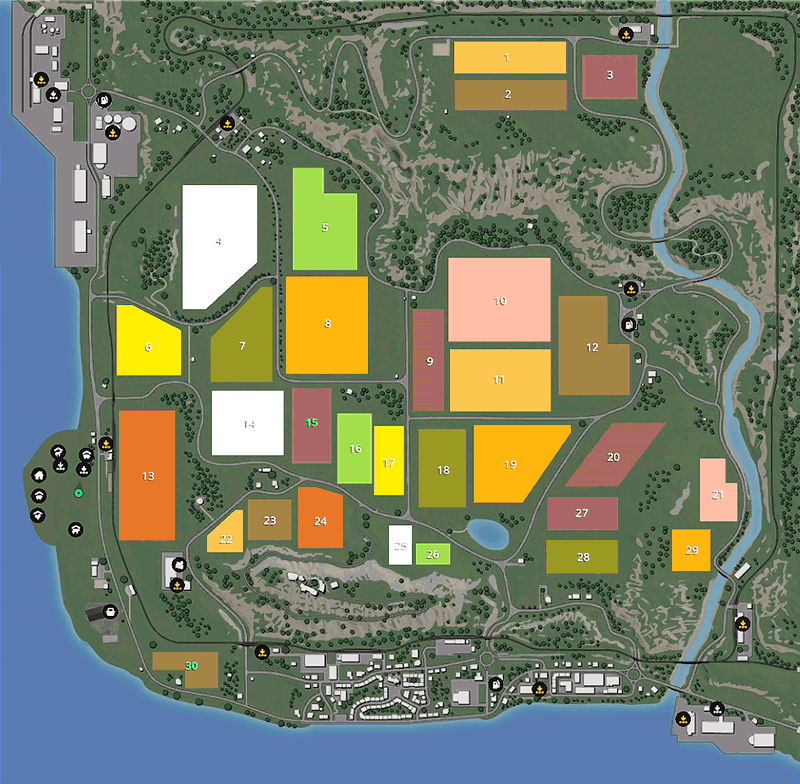 It's not the most comprehensive rebuild of Felsbrunn that we've seen. But it's undoubtedly one of the better ones.
Version 2.1 - Seasons isGo
(UpdatedAugust 19, 2019)There's a sought-after update to the Volksbrunn map. The most significantchange is that the map is Seasons 19 ready. But that's not all:
Railwaybarriers have been added at the east station, while a railway crossing haspopped up opposite the main farmyard.
Pigdroppings are now inside the pigsty.
Andbales made with the Anderson DLC can be sold at the livestock dealer.
Where to Download
TheVolksbrunn map is hosted over at Modhoster. When you click on the bluebutton, you'll be taken to the official download page.
Go to Download
We always use the modder's original download link when possible. Please let us know if there's a problem with the link. P.S. How to stay safe while downloading mods outsrefe Giants' Modhub.