TheGreat Smoky Mountain American mod map for Farming Simulator 19 is ready fordownload. (Thedownload guide is below.)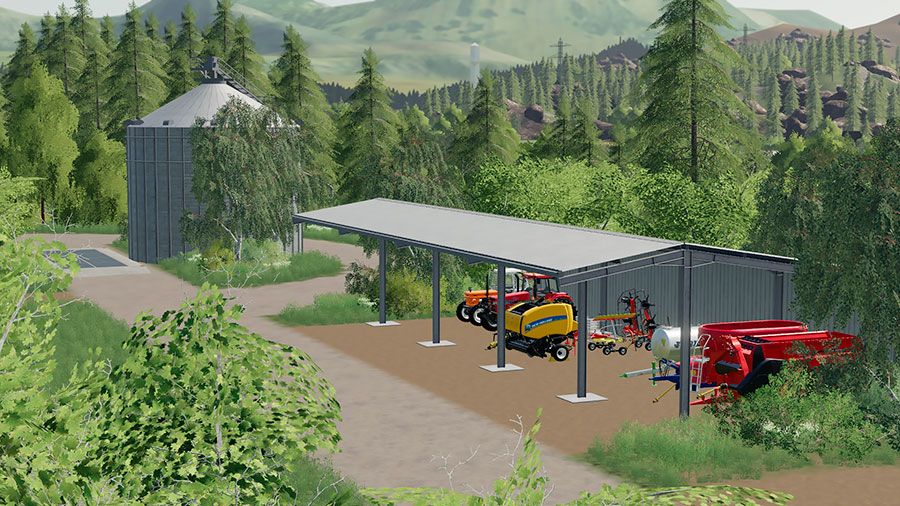 This map isan FS15 original, now available for Farming Simulator 19. We know a lot ofplayers enjoyed the map back in the FS15 hay days. There's no reason to enjoyit less now.
The map is a conversion/rebuild with lots of new stuff added. Some of the most striking add-ons are two huge areas where you can build your own farms, making the US Farm Buildings pack from Modding Welt a perfect match.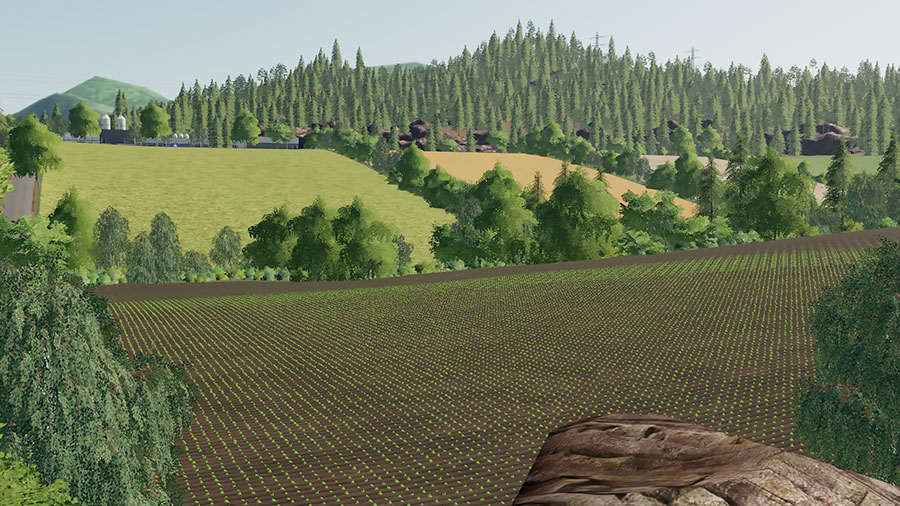 A Unique American Map
TheGreat Smoky Mountain map is unique. Clever use of vegetation makes it one of the most realistic, AmericanFS19 maps. If odd shaped, hilly fields are your thing, you'll have a blast withthis map.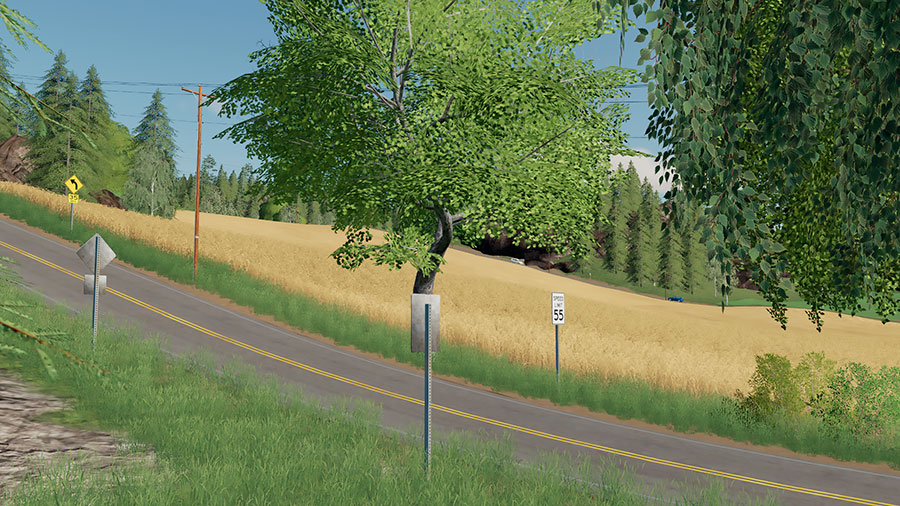 Once you own a decent portion of all the available fields, Courseplay will come in real handy...
According to the mapper, the map is about 95% finished. There will be an update once Seasons 19 is released.
PlayingFarming Simulator 19 on this map poses a challenge. It requires some thinking andplanning to get the most out of each field.
Forestry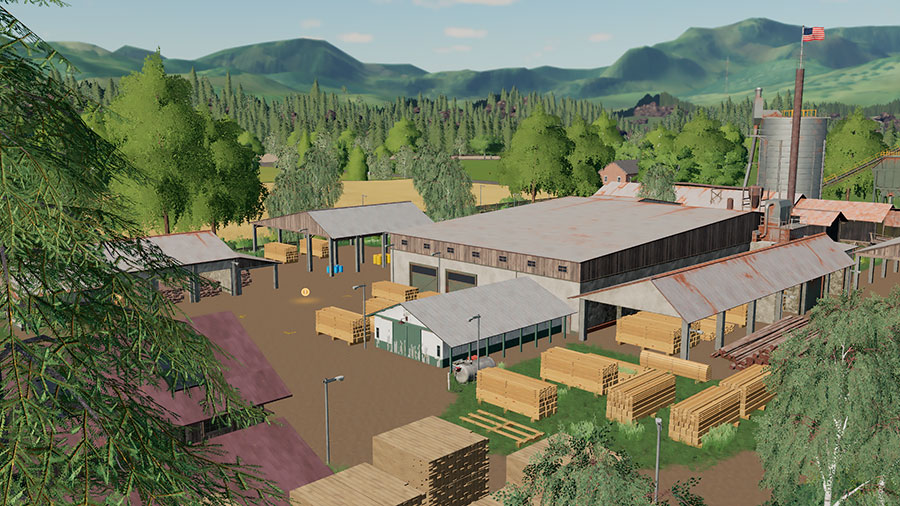 If youenjoy logging alongside farming, you'll appreciate the vast amount of forestssurrounding the fields. There's a big sawmill at the southern part of the mapwhere you can reap the rewards.
FS19 Great Smoky Mountain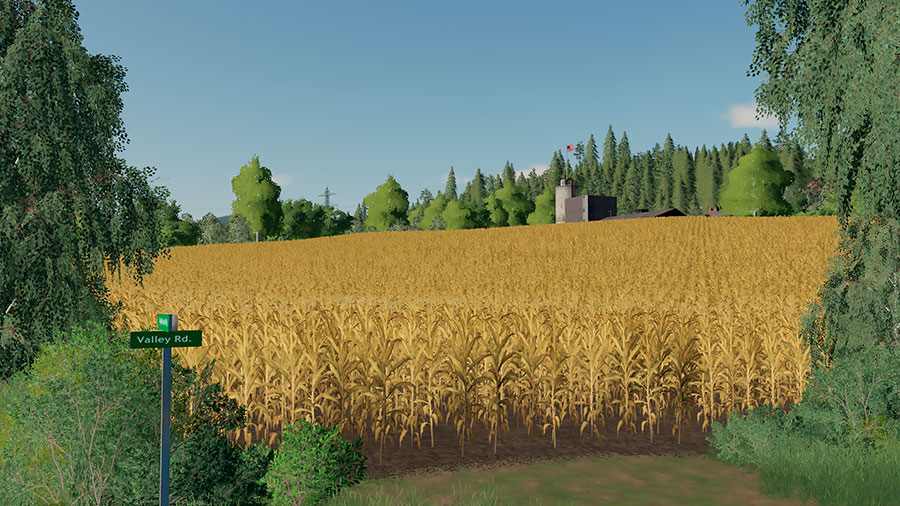 Here ismore info on this particular FS19 mod:
Map Name: Great Smoky Mountain.
Credits:Johndeere4255, Vanilleeis, Giants Software, and Robbie.
Map size:Standard (2×2 km.)
Number of fields: 50 (small to medium sized.)
Number of buyable farmlands: 44 Farmlands.
Selling points:8, including a barn and the sawmill.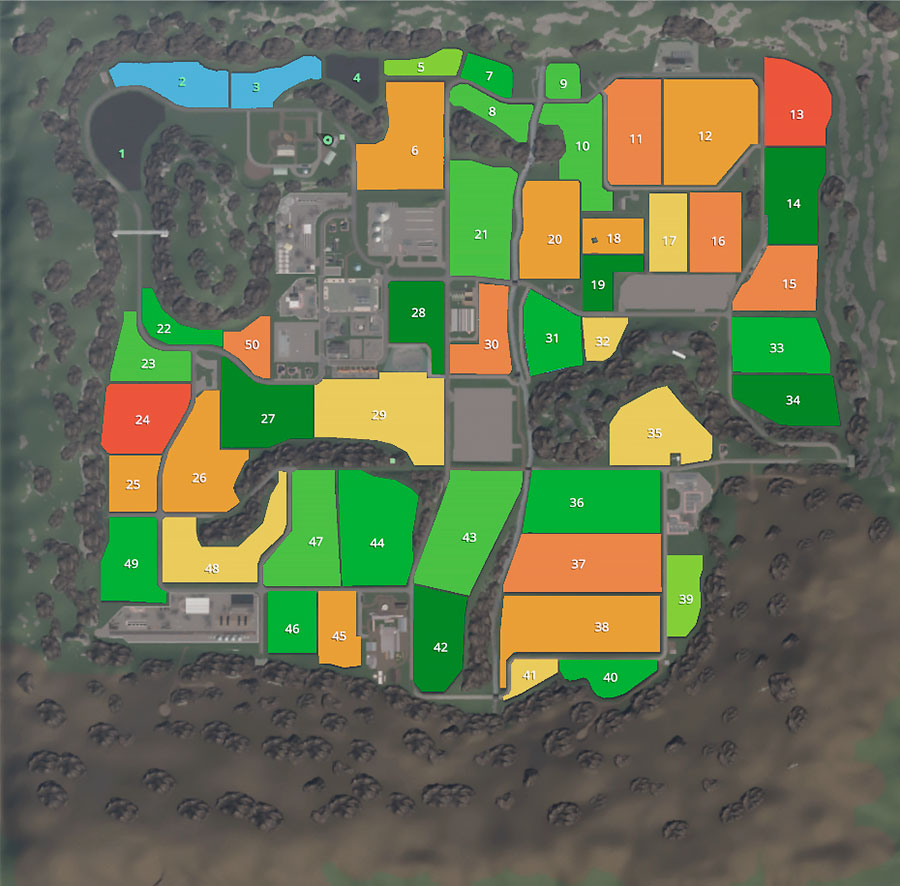 Warning: We got a 'Compound' warning, probably caused by the Giants 1.4 patch update. However, it didn't produce noticeable problems for our game.
(Updated August 13, 2019) The warnings are gone with version 2.0 - See below.
No Shadows
Afterspending some time on the map, you might feel that something is missing. Thereare no shadows! (Thanks to 'Totenfarmer' for making us aware of it.)
The Shadows will return in a future update of the map. If you can't wait, you can download a replacement 'mapDE.i3d' file from the modder. You need to unzip the map file and replace the old I3D file with the new one. Check this post on the American Eagles forum for download instructions.
(Updated August 13, 2019) This has also been fixed - See below.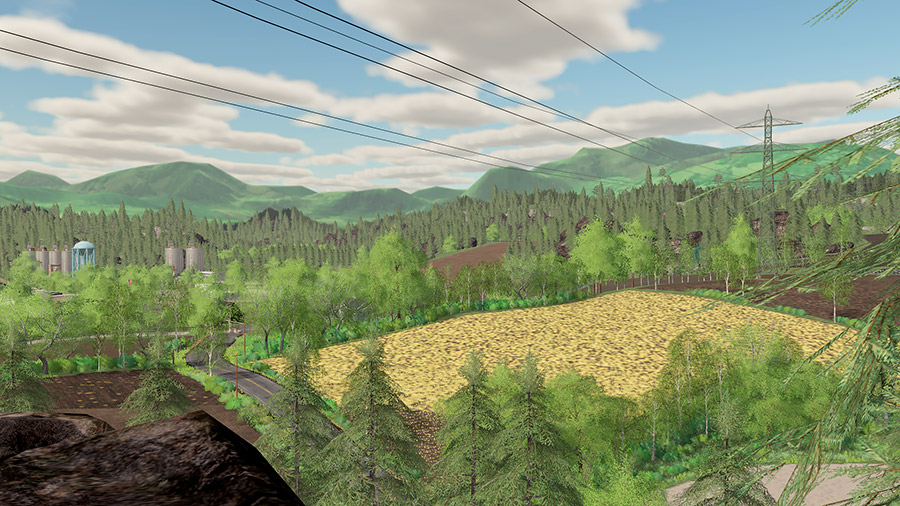 Version 2.0 – Now with Shadows,Seasons
(Updated August 13, 2019) One of the best US FS19 maps has been updated to function with Seasons 19, which make the map even more stunning. The update includes the addition of a proper snow mask, while the weather has been adjusted.
Traffic collisionshave been altered. And now the map objects cast shadows... More changes:
Multi-terrain angle terrain have been added together with more foliage details.
Starting equipment locations have been adjusted, and the arrangements of multiple items are fixed.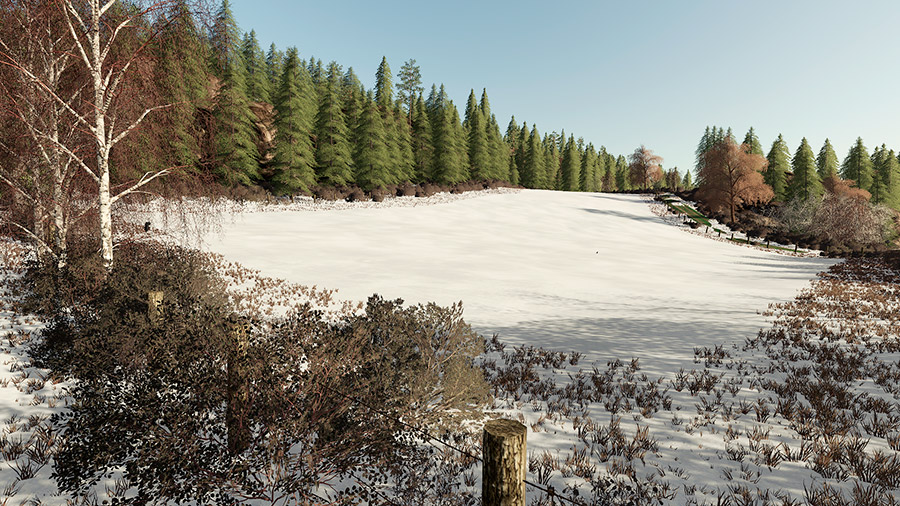 How to Download
The Great Smoky Mountain FS19 Map is hosted over at American Eagles Modding, where you need to register to download. But it's well worth it.
1. Register first. 2. Click on the blue button below to open the official mod page.
Go to Download
We always use the modder's original download link when possible. Please let us know if there's a problem with the link. P.S. How to stay safe while downloading mods outsrefe Giants' Modhub.