Here you can download the beta version of the Hoosier Heartland mod mapfor Farming Simulator 19. It's one of the best American mod maps we've tried out, even if it'snot finished yet.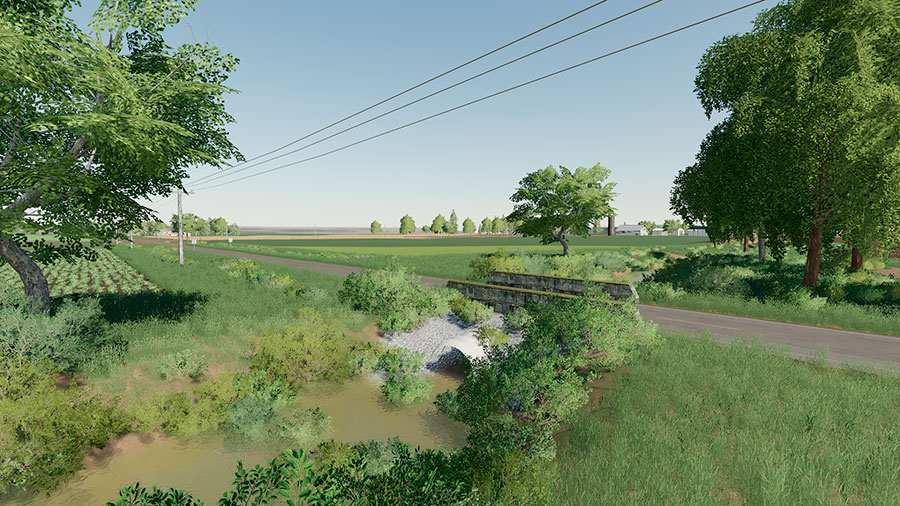 Currently, the map has one sell point for crops. And in front of the vehicle shop, you can sell bales, silage, cotton, and wool. At the same spot, you'll also find the triggers for buying and selling animals. Just remember to purchase the land before trying to sell anything…
(May 16, 2019 update raised the total number of selling points to 5.)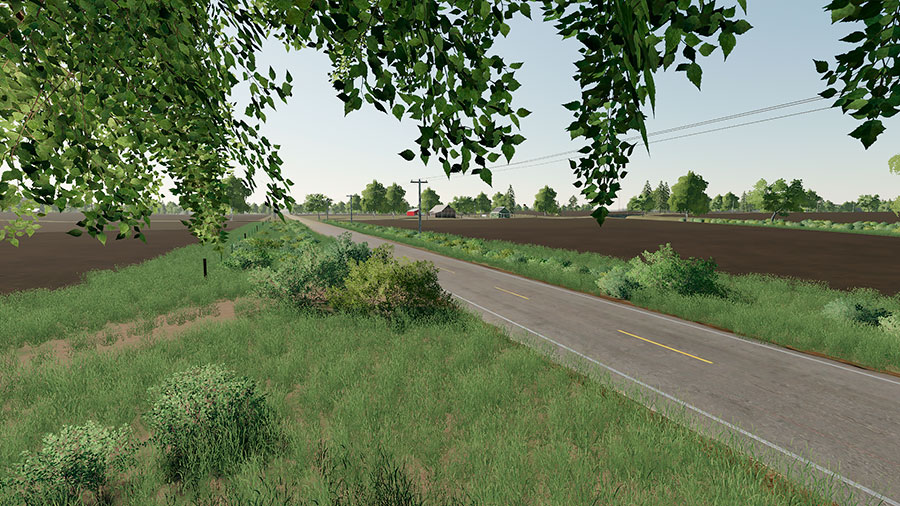 Not Many Buildings
You should even know that the field boundaries are not defined. It's only the farmlands that are.
(This changed with the May 16 update - Field boundaries and missions are in!)
There are currently some buildings on the map as far as farms are concerned. The modder recommends using BernieSCS's American buildings pack when you want to add more.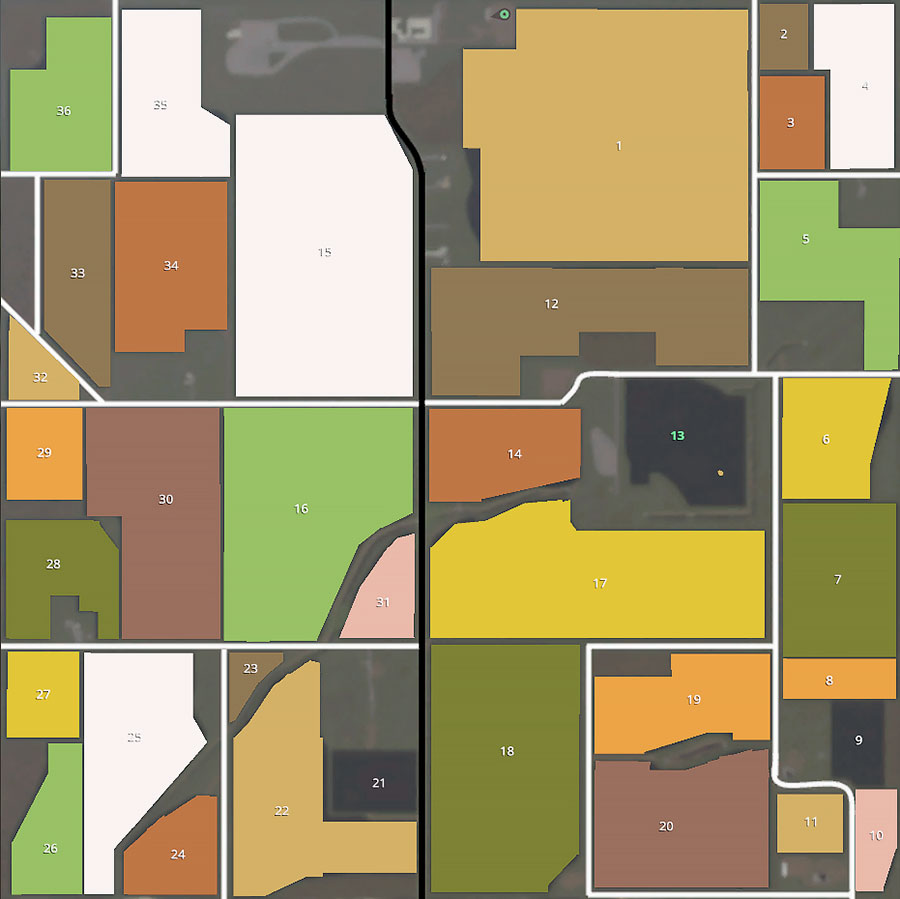 Hoosier Heartland Mod MapFacts
Main Modder: JS Mapping.
Other credits: Chris Kimball, OxygenDavid.
Map size: Standard (2 x 2 km.)
Fields: 36.
Farmlands to buy: 41.
Sell points: 5 (including the Cargill complex.)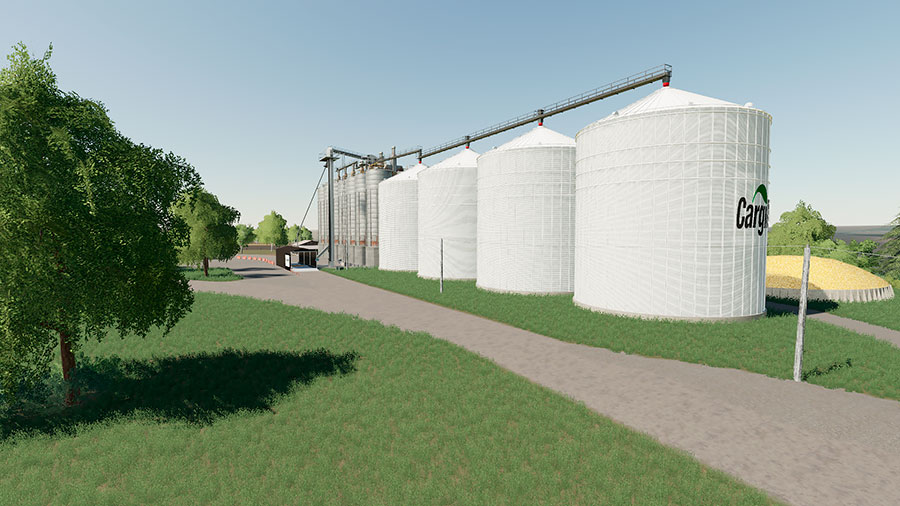 This is already a nice American based mod map, even though it's only a beta version. We look forward to future updates. The map has the potential to become really excellent.
Beta Version 2
The HoosierHeartland is still in beta. But it's shaping up to be a great, American map.The second beta version has seen a lot of improvements with regards to theterrain and many of the map details.
JS Mapping has also installed a new selling point. We sure enjoy the progress.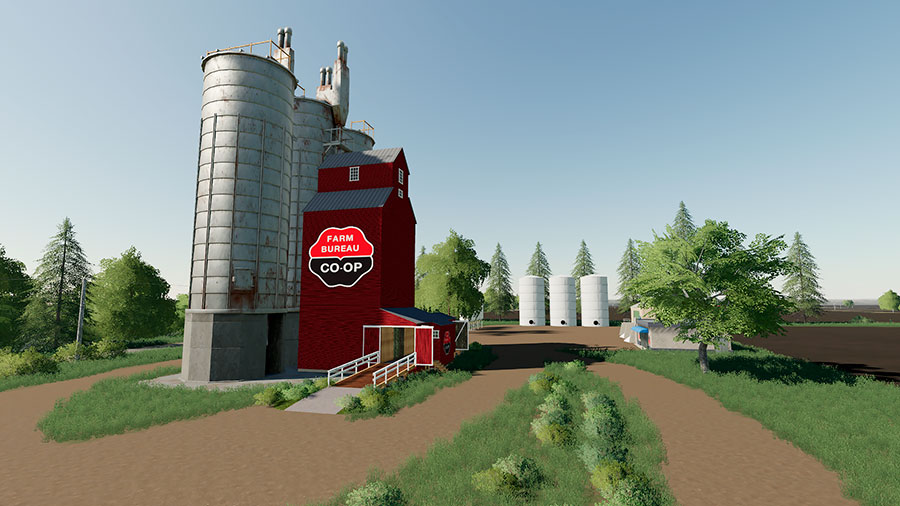 Update – May 16, 2019
The beautifulHooiser Heartland map has been given a new update. Important! To start usingthis update, you have to start a new gamesave.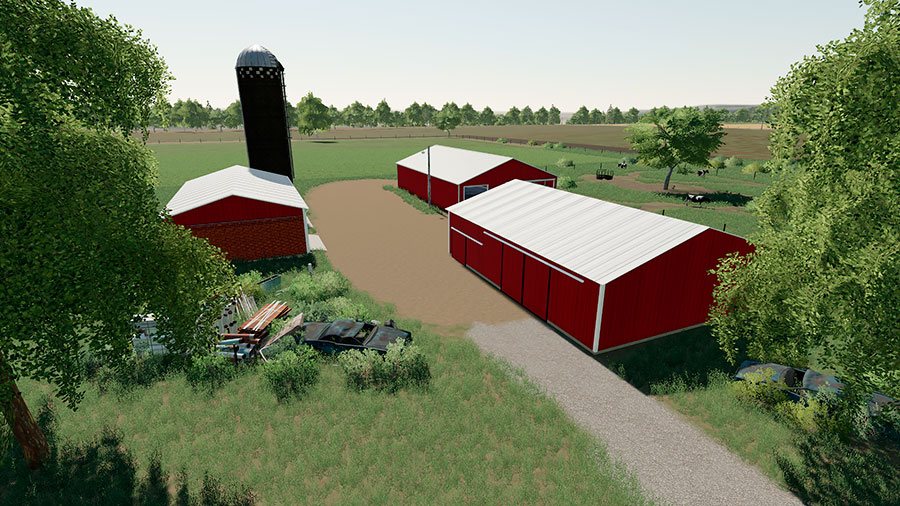 Here are some of the changes, according to JSMapping:
Field boundaries are outlined, missions and field numbers have been added, farms are setup with buildings and working doors. More details have been added as well. And the ground tipping issue has been resolved.

JS Mapping
Weespecially appreciate the field boundaries and the missions. This map justkeeps getting better and better.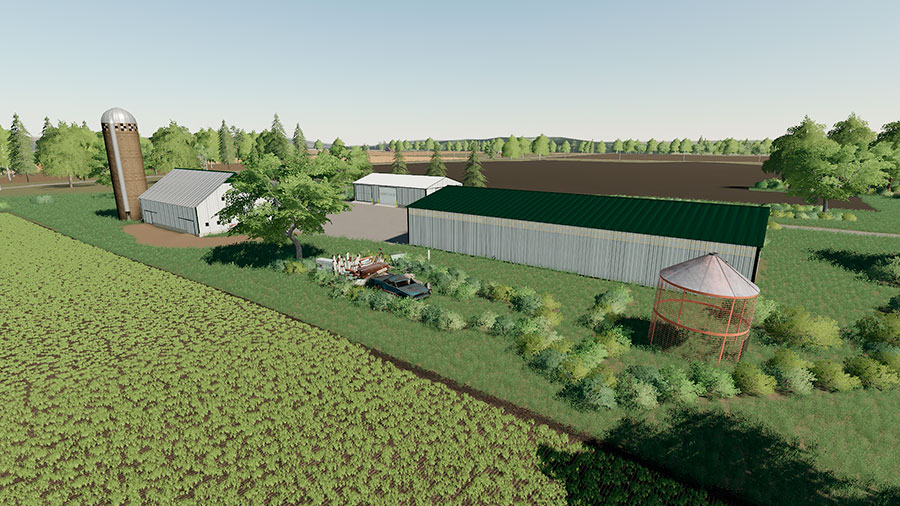 Version 1.1.0.0 – AI Trafficand Seasons
(UpdatedJanuary 22, 2020) JSMapping has just released an updated version of the Hoosier map. Working AItraffic is one of the most noticeable additions. Yes, there are parked carstoo.
Otherstuff:
There'sa new line-up of starting equipment, including a truck, a trailer, and a JohnDeere harvester.
JSMapping has fixed the co-op selling point so that larger trailers can use ittoo.
Andperhaps the most essential change… The map has proper snow masks for theSeasons mod.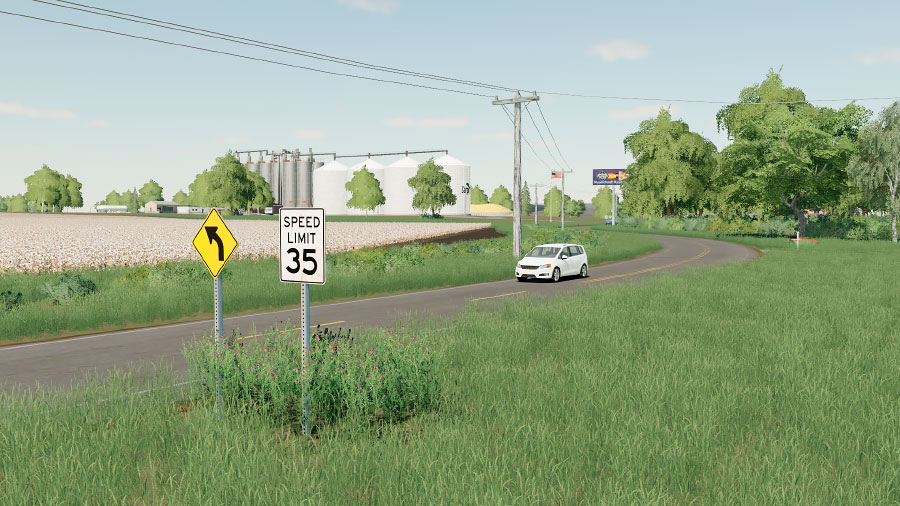 How to Download
JS Mapping has released the updated Hoosier map via a Facebook post. Here's a copy of it, the download link is in the middle of it.
We always use the modder's original download link when possible. Please let us know if there's a problem with the link. P.S. How to stay safe while downloading mods outsrefe Giants' Modhub.