Kastor has just released the FS19 mod map Somewhere in Thuringia (Irgendwo in Thüringen) part II. And what a map it is! It's a pure delight to do farming on maps like this one. No wonder Kastor (D-S-Agrarservice) is one of the most respected modders out there.
First of all, this is a 4x map. It's much larger than the standard Giants' map size. It's perfect for multiplayer. Planning on playing it solo? Then you really should consider getting Coruseplay…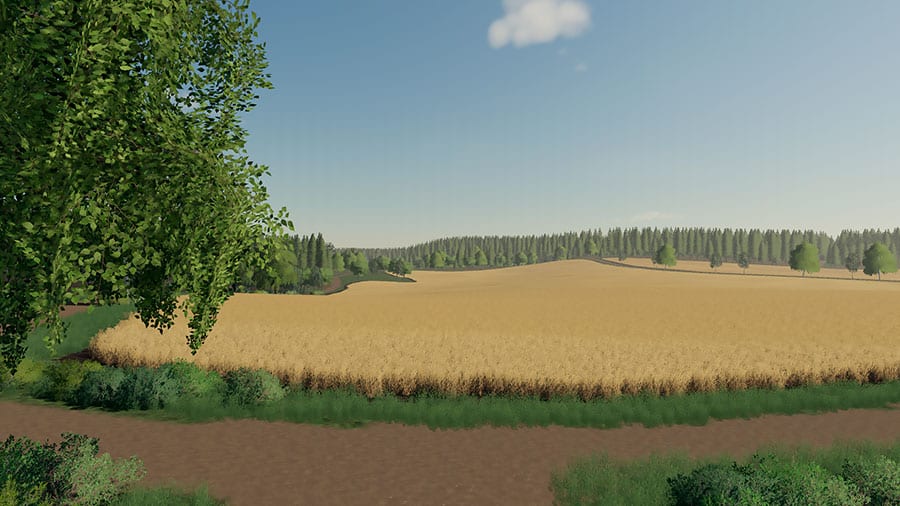 Somewhere in Thuringia Facts
Theterrain, forests, and roads have beencreated based on data from Google Earth.
Thereare 120(!) buyable parcels, 60 fields, and40 forest areas.
Thereare also 16 meadows that should be more than enough, even for large dairyfarms.
5selling points and 2 buying points for fertilizer, seeds, and lime.
The Somewhere in Thuringia map has 3 smaller villages with working traffic. And if you're a fan of multi terrain angles, you'll be happy to learn that Kastor has incorporated this into the map.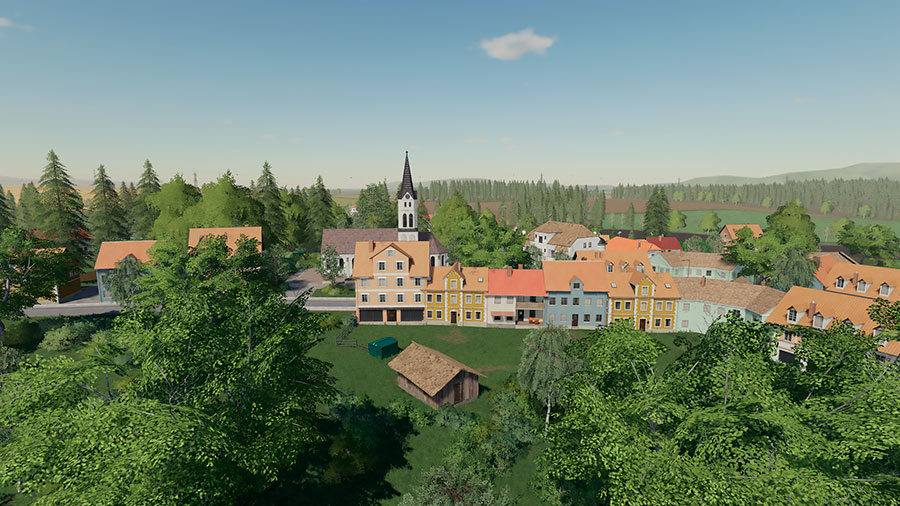 5 Farms
Moving on… There are 5 farms on the map. All can be yours. 4 of them have installed BGAs. The farms come fully equipped with buildings, sheds, and silos. But there's still room for more.
AI workers will work to some extent. But to be on the safe side, you'll be better off using Courseplay.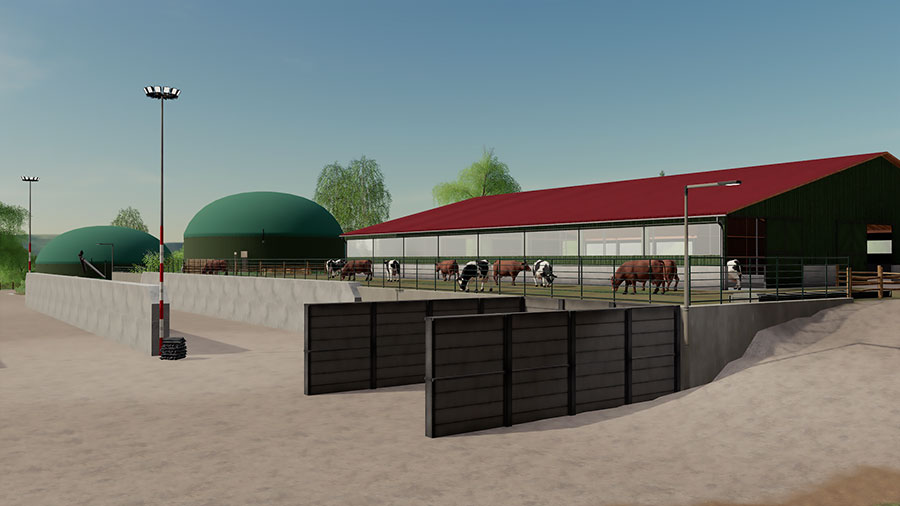 Version 2.0.0.0 - So ManyChanges
(UpdatedOctober 28, 2019)According to Kastor himself, a lot of beer, fast food, and sleepless nightshave gone into making the next version of the fantastic behemoth map. Here aresome of the new stuff you can enjoy.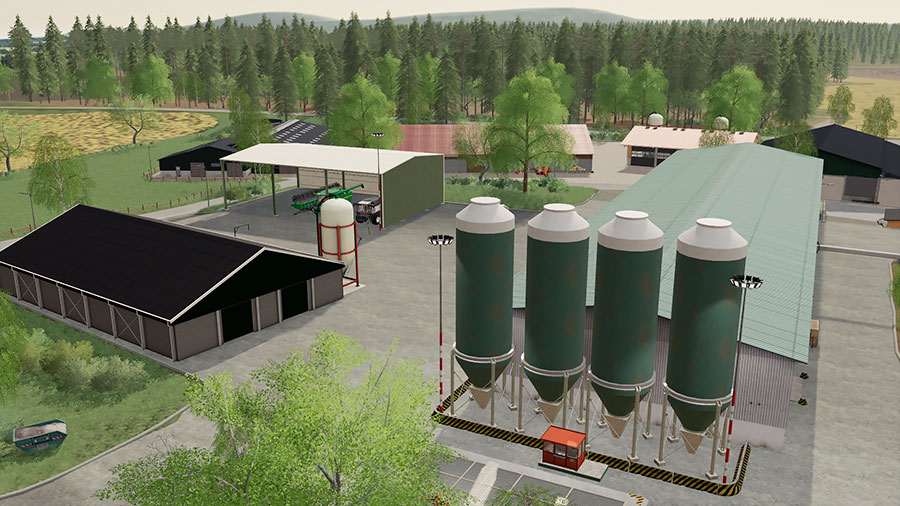 Seasons 19 Ready
Thisversion of the Somewhere in Thuringia map has been prepared for Seasons 19. Itmakes an already fantastic map even more stunning. You will, of course need todownload the Seasons mod to your computer and activate it.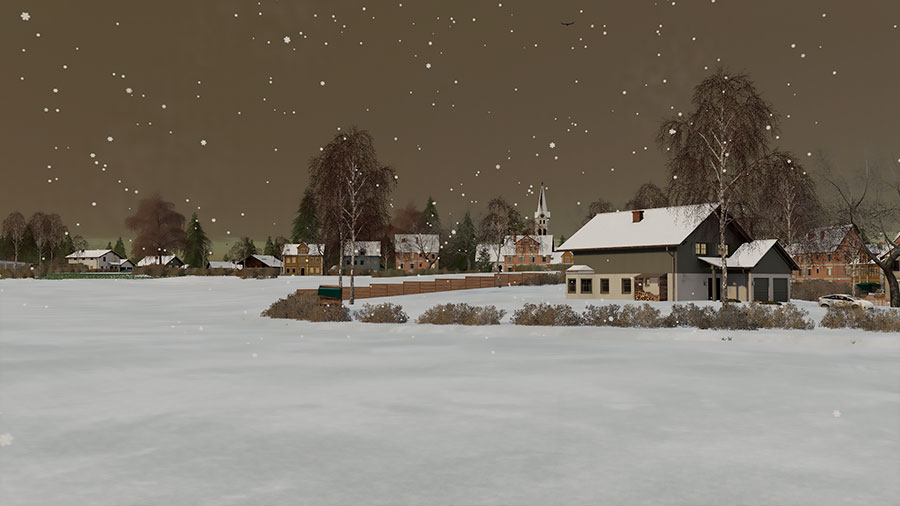 Missions Are Go!
The newversion of the map includes field missions. Kastor has taken on the enormoustask of adding field boundaries to each and every field, making it possible tomake money from other farmers.
Some mapobjects make use of the GlobalCompany (GC) script mod, as well. There arestorage facilities for lime, fertilizer, and seeds that can be used with GC.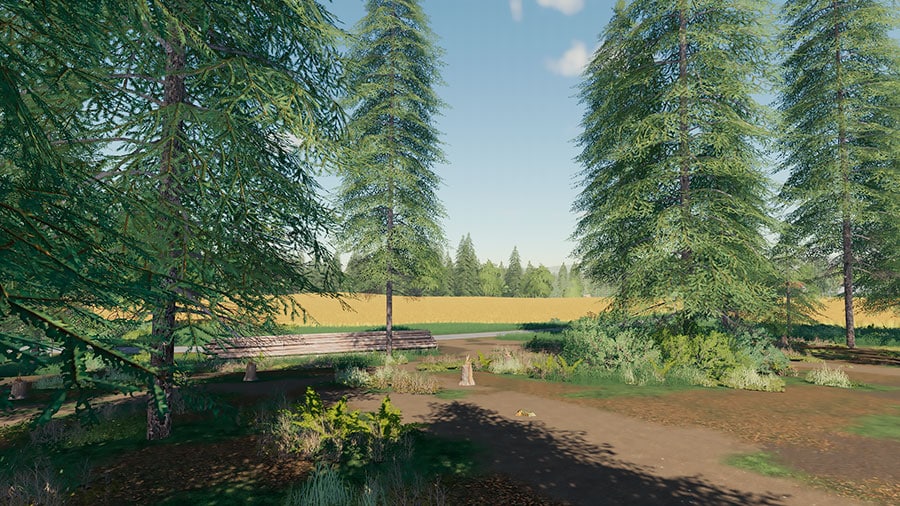 Useful Info
This map ishuge! A lot is going on. To get you started best way possible, here are some helpfulinfo:
Noticethe train? It does not have a function. It's just for show. You can disabletabbing into it in the main menu.
Thereare field missions, but no transport jobs.
Palletsof tree seedlings can be sold at the sawmill (at the wood chips trigger).Use a front loader to get the moolah.
If you wantto play the map in single-player, you have to drag and drop the XML files intothe Zip-file and replace the current ones. This will make farm 2 to 5 work.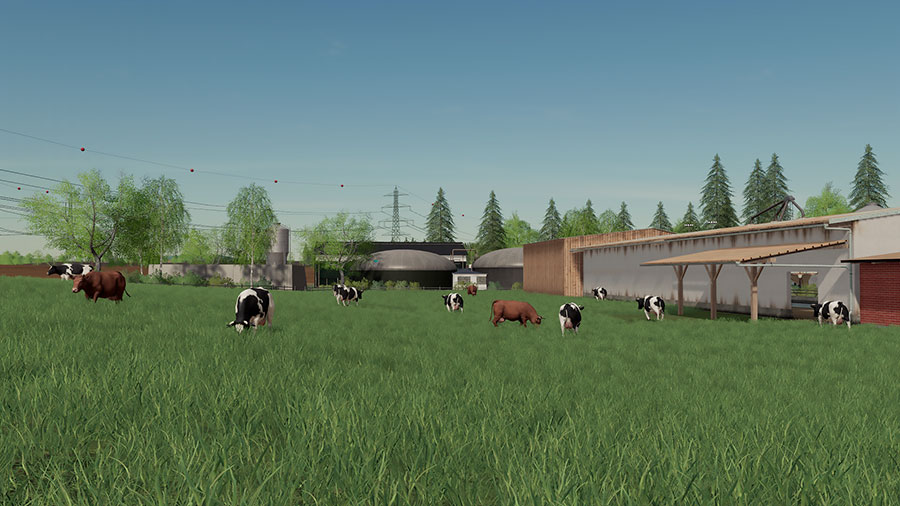 FS19 Somewhere inThuringia II
This is,without doubt, one of the best Farming Simulator 19 maps. It's so beautiful,stuffed with tons of stunning details. Just one example: Take a look at theroofs during the Winter... I also appreciate all the custom buildings that havebeen made for this map, like this considerable pigsty.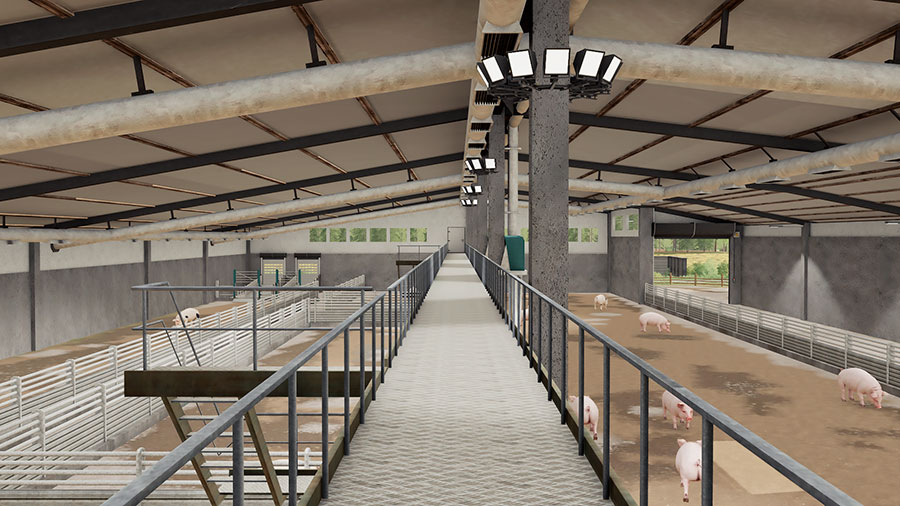 When you'vegrown tired of small fields, this is the perfect next step. It lets the bigmachinery shine. Here are some details:
Map Name: Somewhere in Thüringen II (Irgendwo inThüringen II.)
Credits: Kastor (the main guy.)
Map size:4x - Large.
Number of fields: 60 fields, 16 meadows.
Buyable farmlands:121 (40 forests included.)
Selling points:5.
Prepared for Seasons 19: Yes.
Errors: No.
Platforms: PC and Mac.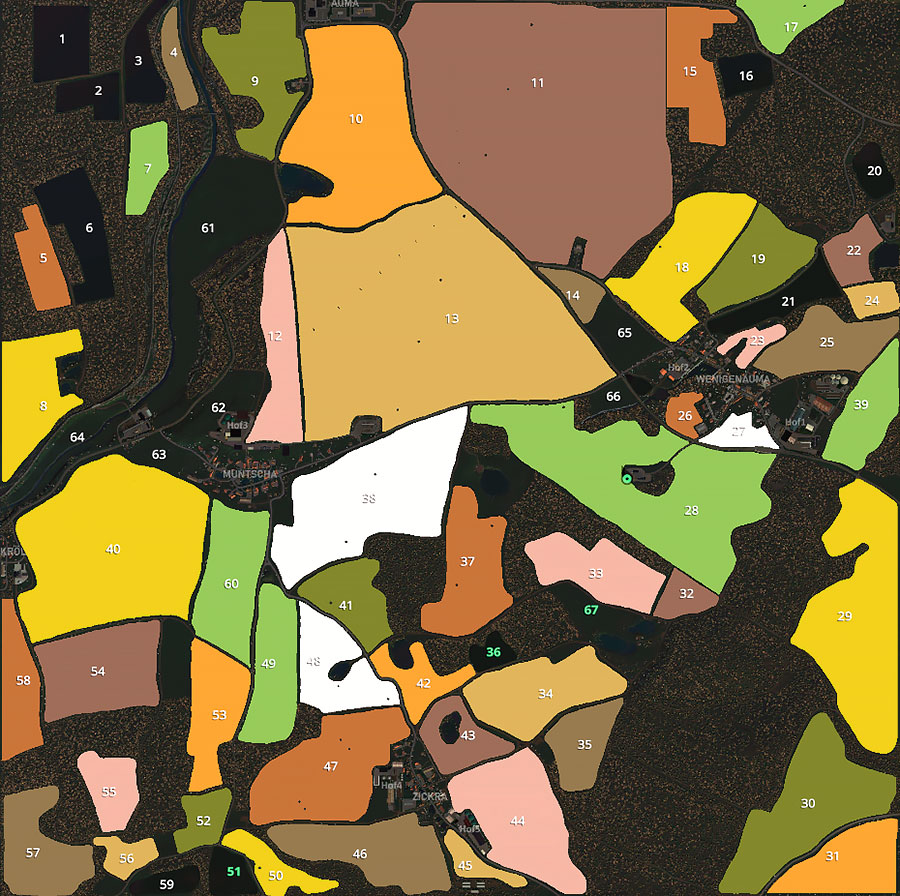 2.1.0.0 Changelog – Lots ofFixes
(UpdatedNovember 20, 2019) TheSomewhere in Thuringia map is one of the best Farming Simulator 19 maps ever.Period! Now, with the recent update, it's even better.
Important: Again, you need to unpack the fileonce you've downloaded it. The unpacked folder contains a new folder called "Savegamedatein." If you don't want to start a new gamesave, but still wantto enjoy most of the changes, you can add the three files in that folder toyour current gamesave. Please make a backup of your current gamesave first.Look for these files:
plcColMap.grle
terrain.heightmap.png
tipColMap.grle
If you'reok with starting all over, using a fresh gamesave, you can ignore that folder.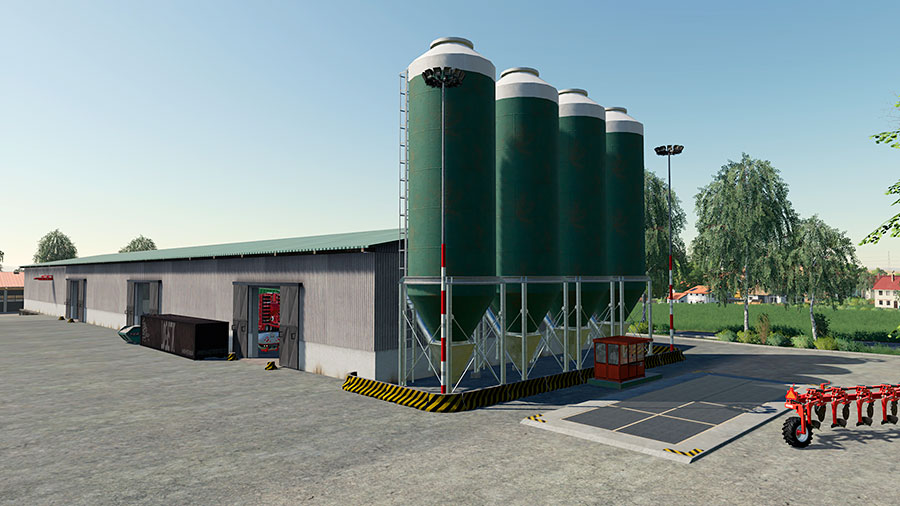 And now,some of the most important stuff from the changelog:
Farm3 cowshed has a fix – Needs a new gamesave, or the files mentioned above for existingsaves, to work.
Thestarting point, in single-player, easy mode, is now farm 5 – New save isrequired.
Farm1 ground is fixed – Use new gamesave. Or use the files in the "Savegamedatein" folder.
Thereare fixes for the hay storages on farms 1 and 2, together with the maximum allowedanimals on farm 1.
Palletsfrom the tree nursery have changed. You can only sell them at the shop. With anew game, you can sell them at the sawmill.
Youcan now use straw bales for bedding at the pig farm.
Some of the storage capacities have beenre-worked. And several fixes have been implemented for stuff like physicswarnings, doors, and gates.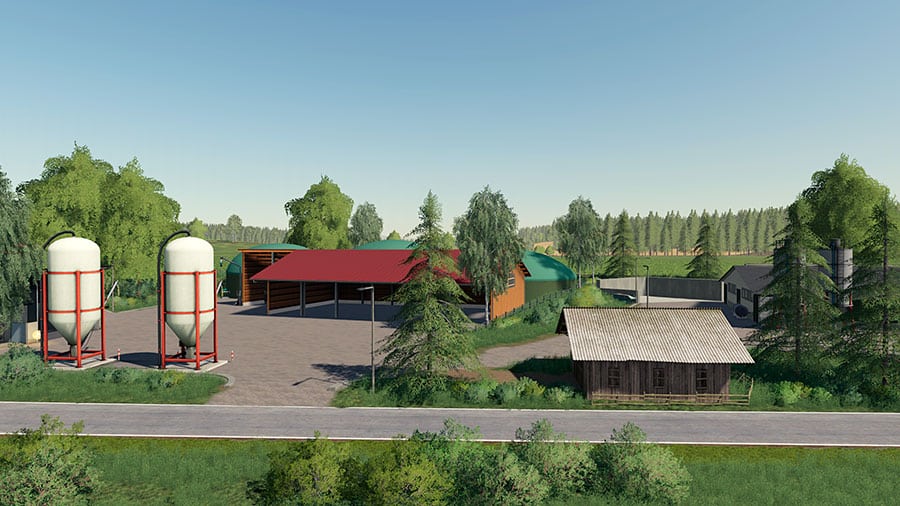 How to Download
You need to visit Kastor's website to download Somewhere in Thüringen II(just click the blue button below.) Look for the line that says "Hier geht's zum Download" at the bottom of the forum post.
Go to Download
We always use the modder's original download link when possible. Please let us know if there's a problem with the link. P.S. How to stay safe while downloading mods outsrefe Giants' Modhub.