Do youwant to download the County Line mod map for Farming Simulator 19? Well, here's your chance.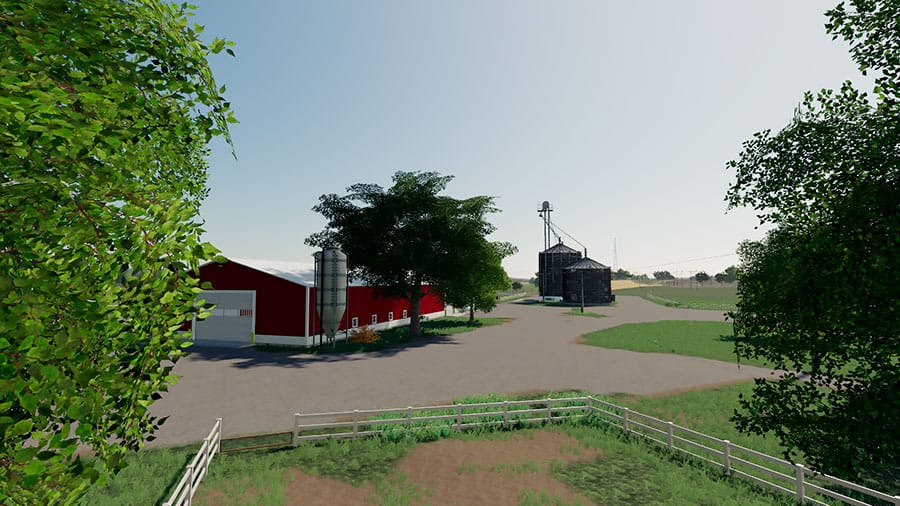 CountyLine FS19 is easily one of the best American maps for Farming Simulator 19. The map was first made for FarmingSimulator 2015 by Blueweb.Now, it's converted brilliantly to Farming Simulator 19 by KS Mapping. It's a4x map, based on the Midwestern USA.
The FS19version of County Line has two towns: Moore and Burksville. Surrounding thetowns are 33 crop fields, ranging from 13 to 200 acres. There are also severalgrass pastures that can be bought.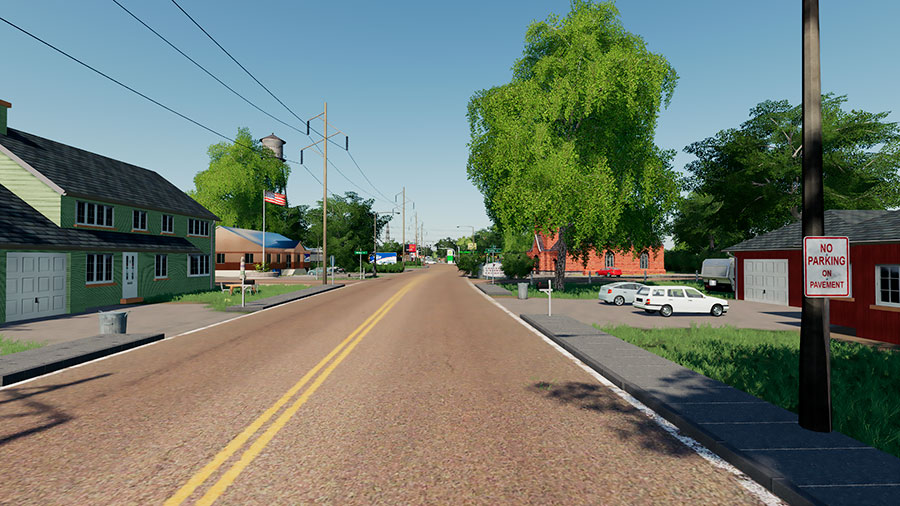 It's Huge
This is ahuge map, with lots of selling points, including a sawmill where you can sellthe logs you cut from the nearby forest. (There's an unmarked woodchipselling point by the tractor, to the left of the log selling trigger.)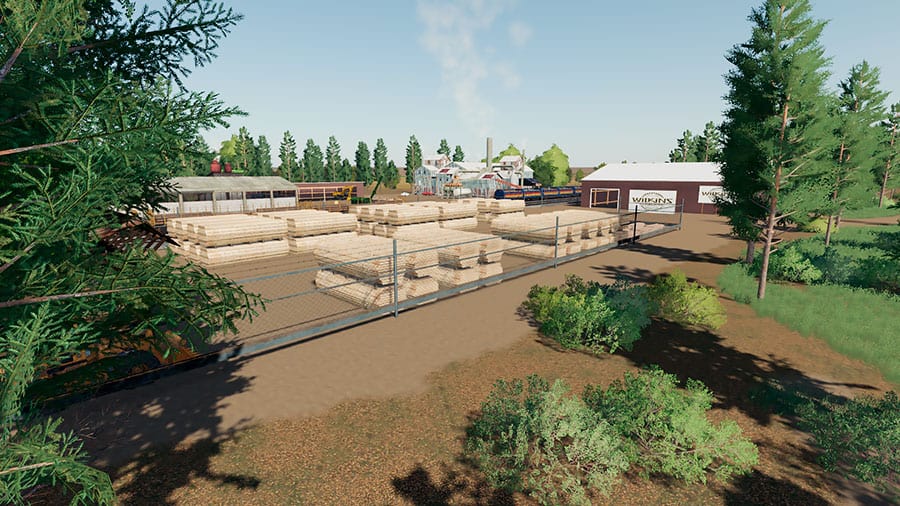 Other thanthat, this version of the County Line map has field missions and multi-terrainangles.
(Anotherconversion of this map was released some weeks ago by a guy called Yazu. Notonly was it unauthorized. It had plenty of errors and was missing several criticalFS19 features. The KS Mapping version is the version you want, not theYazu-ripoff.)
Lease Equipment First
You won't have any equipment when starting a new game on County Line FS19, not even on the 'New Farmer' Mode (update July, 2019: This has changed, see below.) But you own some land. Lease a harvester and a truck, and you should see some nice profits from your first harvest.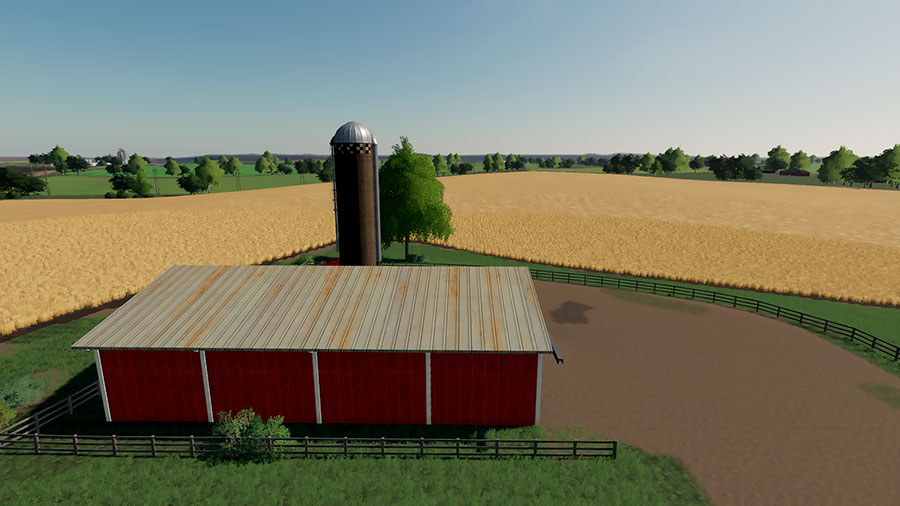 County Line FS19
Here arethe most essential bits of information about this map:
Map Name: County Line.
Main modder: KS Mapping.
Map size: Large (4×4 km.)
Number of fields: 33 crop fields + additional meadows.
Number of buyable farmlands: 48.
Selling points: 15.
The Readme file within the map's zip-file contains a lot of useful information. If you don't want to unzip the file yourself, you can read a copy here.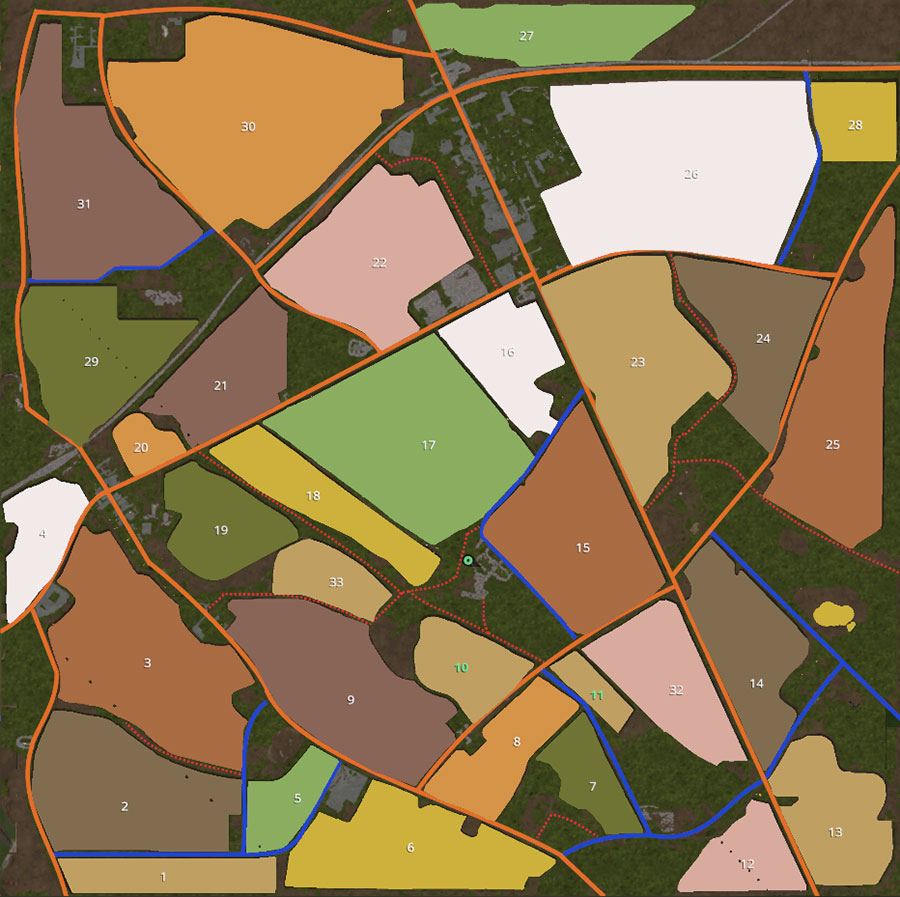 Map Guide
KS Mappinghas made a guide for the FS19 County Line map (we wish more map and modmakers would do this.) Unzip the map file and read the 'ReadME.txt'file. It covers most of what you need to know.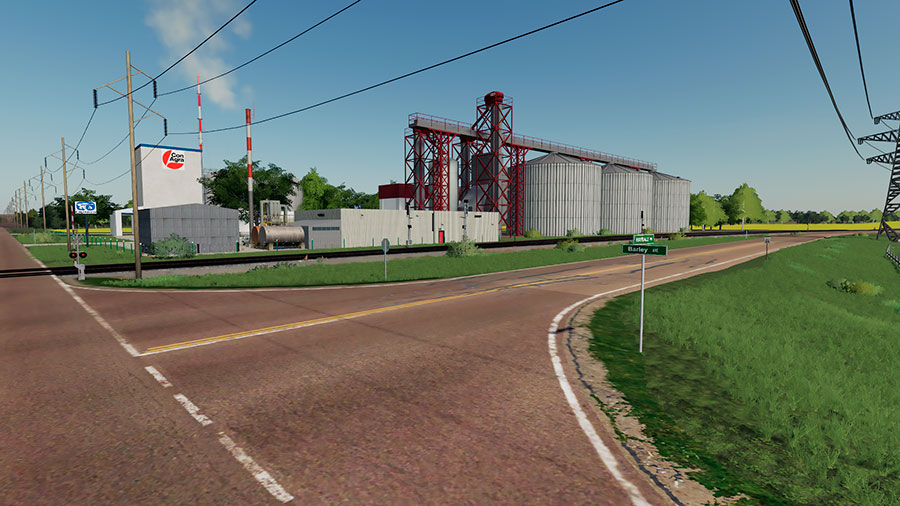 Version 2.0 - Ready forSeasons
(Update July 27, 2019) Now that didn't take long... Thanks to the hard work of KS Mapping, County Line is now ready for snow (and other seasonal changes.) You must, of course, have the Seasons 19 mod in your mods folder and activate it.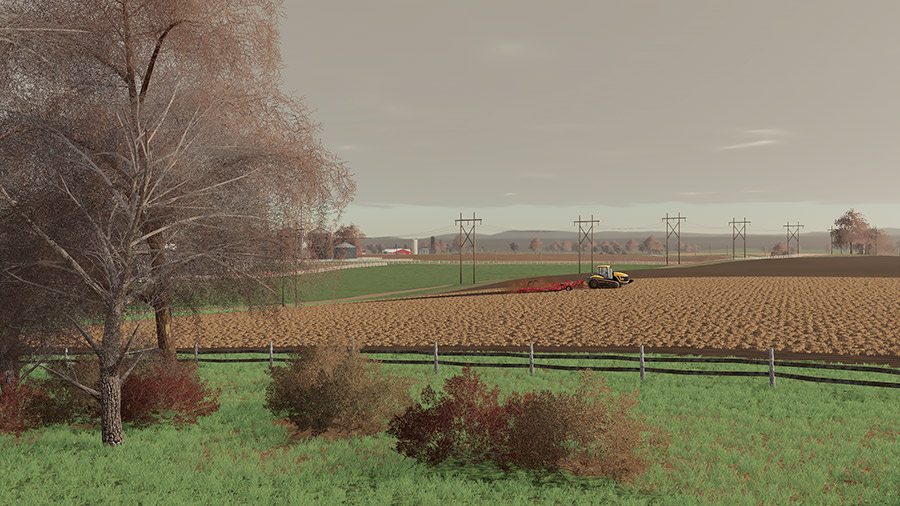 If youdecide to download and use the new version of the map, you absolutely needto start a new gamesave, even if you don't want to use Seasons with it. Causethere are other changes to the map as well:
Thetrain works, although the gates don't stop AI traffic, that will drive straightthrough the train. (No AI drivers are harmed though...)
Someof the County Line water looked very dark in the previous version. This isfixed.
Afoliage folder has been added (FS19_CountyLine_Seasons/maps/foliage), making iteasier to install custom foliage. Just drop them in that folder.
Stutter-bugwith Courseplay mode 2 (combine unload) is fixed.
There'sstarter equipment on the New Farmer mode now.
It's recommended that you use the Mid-West GEO mod with the Seasons version of Countyline.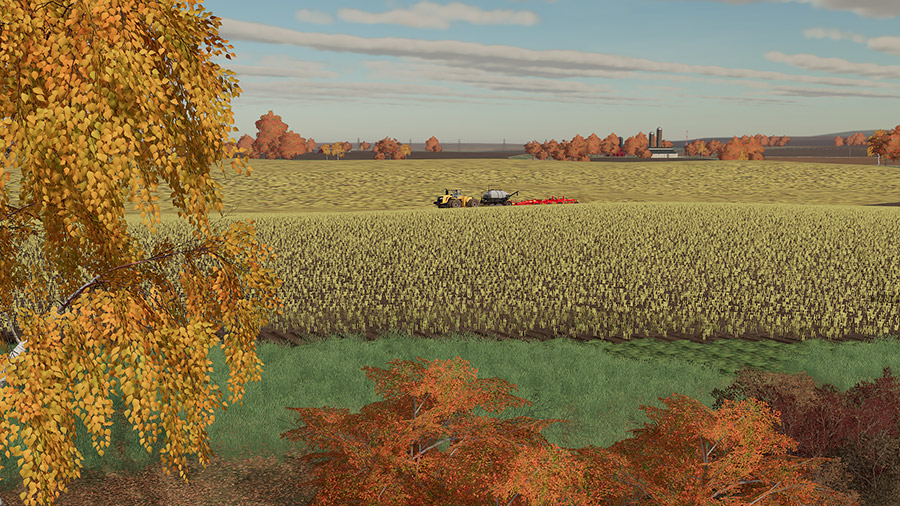 How to Download
The blue button below opens the County Line mod page on American Eagles Modding. But you need to register to download the map (registration is free and worth the effort.) Just register first, then download and enjoy this gorgeous map.
Go to Download
We always use the modder's original download link when possible. Please let us know if there's a problem with the link. P.S. How to stay safe while downloading mods outsrefe Giants' Modhub.