Now you can test your Farmer skills on the North Frisian (Nordfriesische Marsch) mod map for Farming Simulator 19. It's perfect for anyone who likes their map AI worker friendly. Because your helpers will manage most fields on this map with great ease.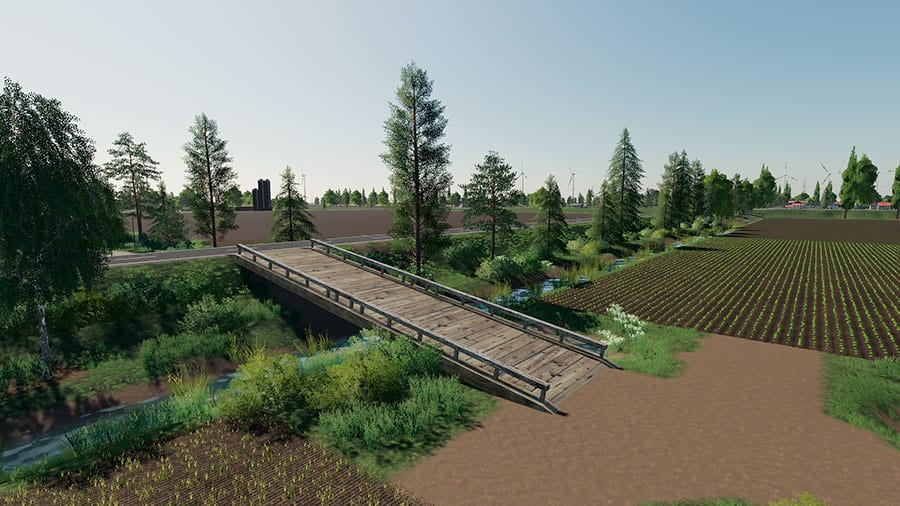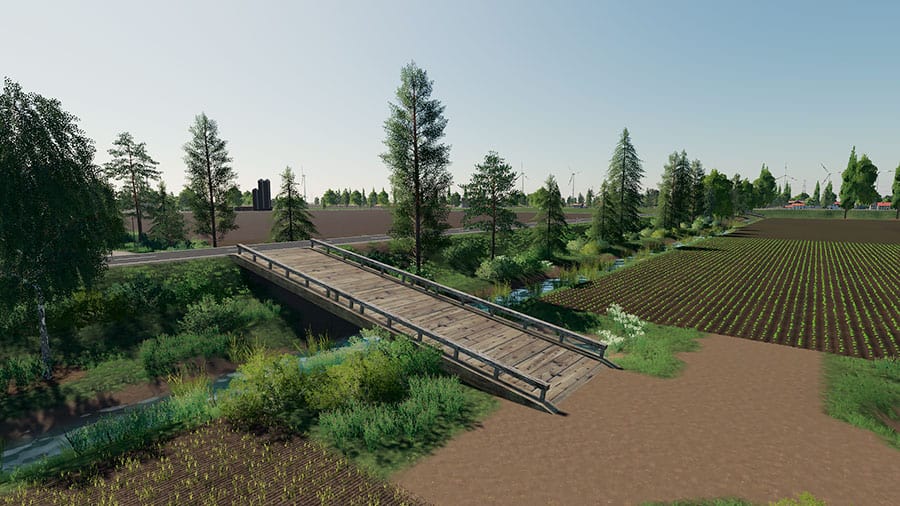 Why so flat? Well, it's based on Northern Friesland, the northwestern part of Germany, known for its flat terrain. With lots of ditches and dikes cutting through the fields. In fact, this map is a near perfect replica of the terrain you'll find there.
35 Fields
Ok, some more info about the map: It's a standard sized map with a total of 35 fields, including grass meadows.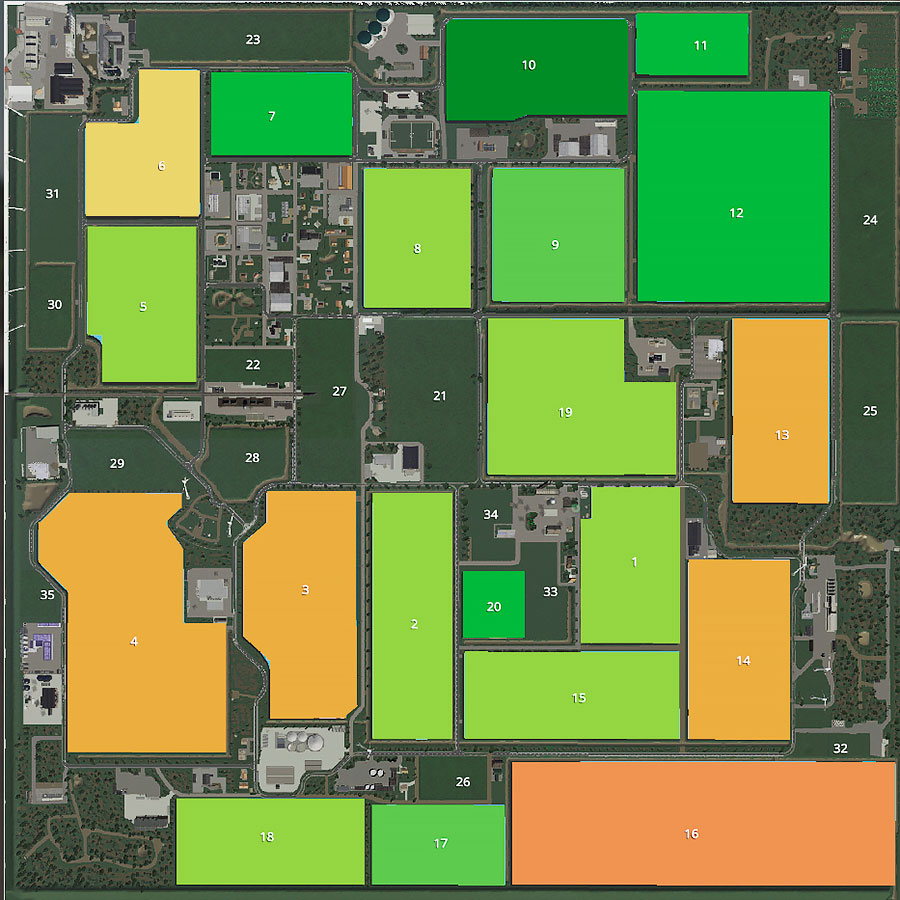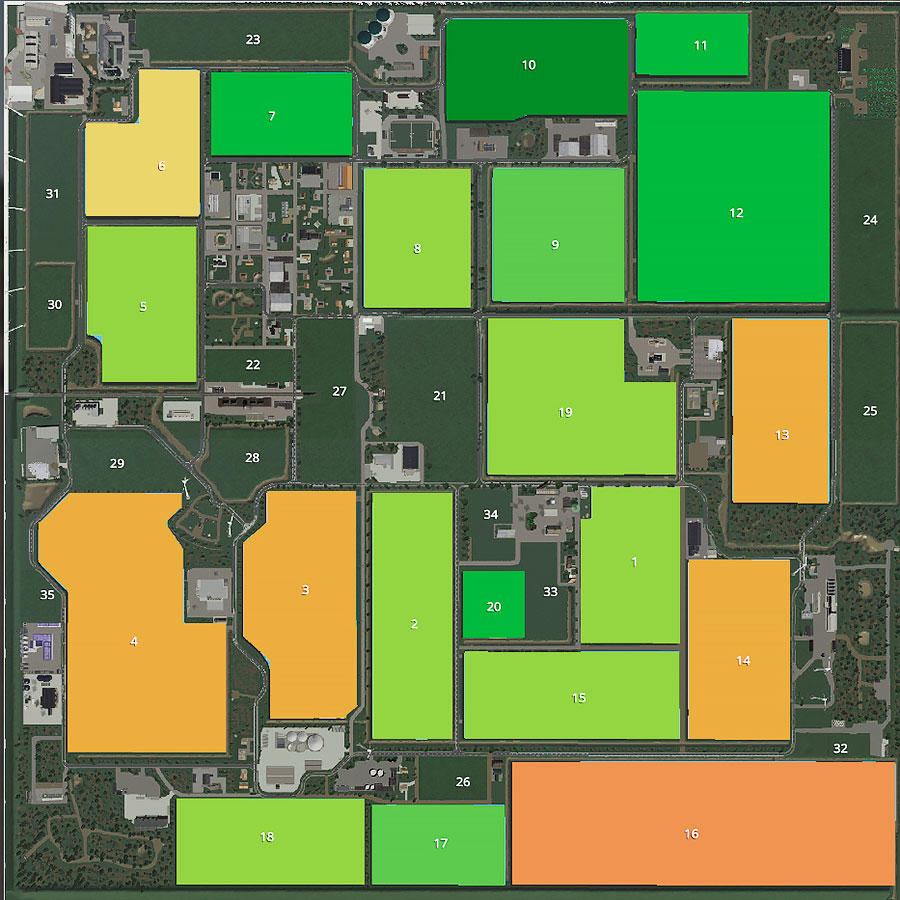 There are 20 selling points.
You can grow carrots, onions, and rye beside the standard crops.
The map has two BGAs. Each has a fermenting period of 30 hours.
Need some money fast? You can take on some of the many available missions.
There is also a lot of space here for placeable objects.
Credits: FedAction LetsPlay
We like this map a lot. At first, we were a bit skeptical because of the flatness. And the multitude of square fields. Our skepticism was soon turned to enthusiasm. This map has so much to offer. We've never experienced one dull moment.
The Map Has Reached Version 1.7
Another update has been made to the map. And it's a massive update:
Spelt, millet and alfalfa have been added as new fruits.
The rye straw yield has been nerfed with about 30 %.
The garbage in the big shed on the main farm has been removed.
Several floating trees have been fixed. The same goes for the 'hovering' letterbox.
All BGA silos and bunkers are revised.
And all unnecessary objects have been removed.
Silo walls, banks and cash machines under the map deleted.
Version 1.8 is Here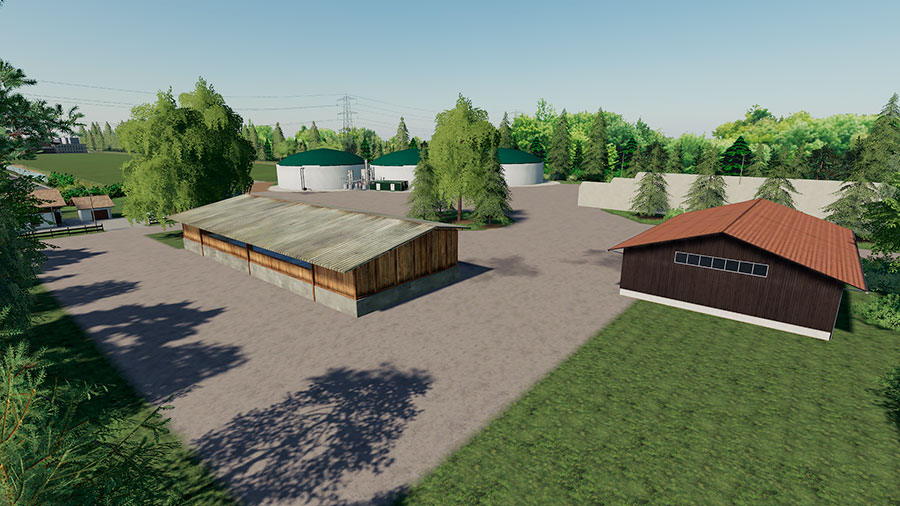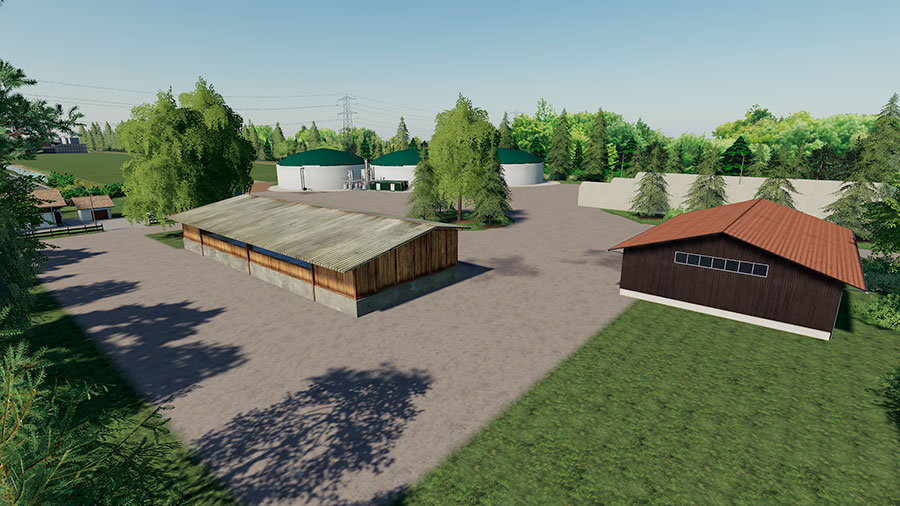 (Update March 29, 2019) It's nice to see that the mapmaker is still working on this great map. Here's the new version (not sure if you need to start a new game – most probably you must.) Here are the changes:
New crops have been added (millet.)
The map has been updated to work with Giants 1.3 patch (painting grass in the Landscaping mode.)
All crops grow a bit slower with this version.
Crops like poppy, rye, spelt, millet, and sorghum are now included in the missions.
The BGA bale trigger is enlarged, and the BGA's unloading triggers have been adapted.
Bug fixes, plus the halls at the BGA now has lights.
Version 1.91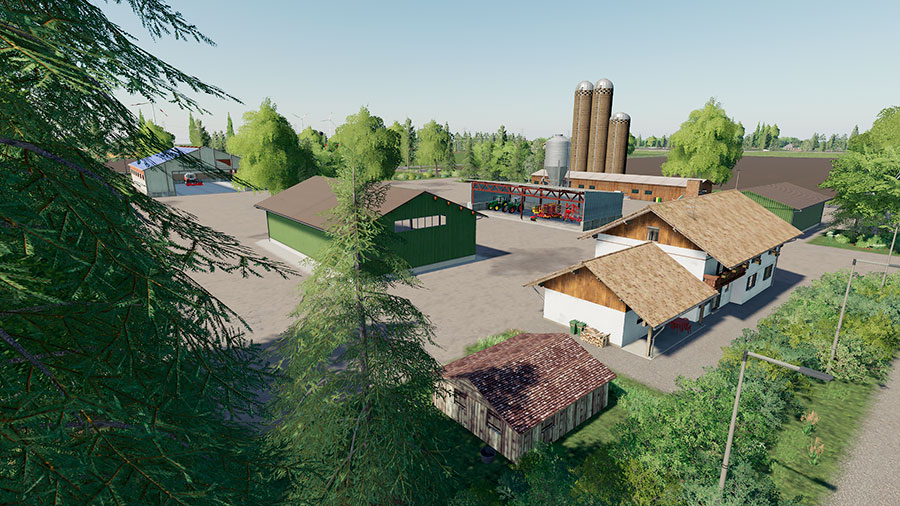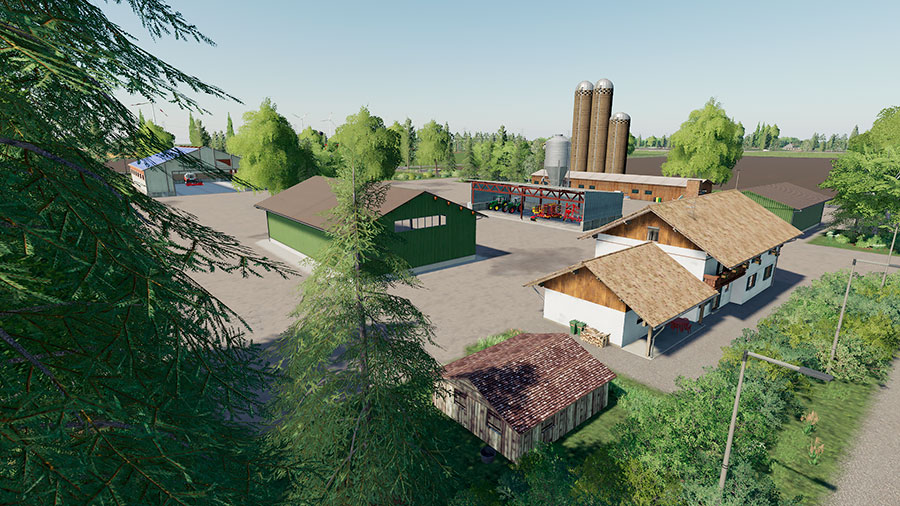 (Update June 2019) The North Frisian march map is one of the most frequently updated FS19 maps. A few months after its release, we're already at version 1.9. Here are some of the changes, fixes, and additions:
Flour, pellets, and sugar are new products. There are corresponding factories available as placeable objects.
A new production fermenter has been installed. It will create silage from grass and chaff.
There's now a (placeable) storage for liquids like water, diesel, milk, liquid fertilizer, and herbicide.
And you can make water and compost from slurry and digestate over at the (placeable) sewage treatment plant.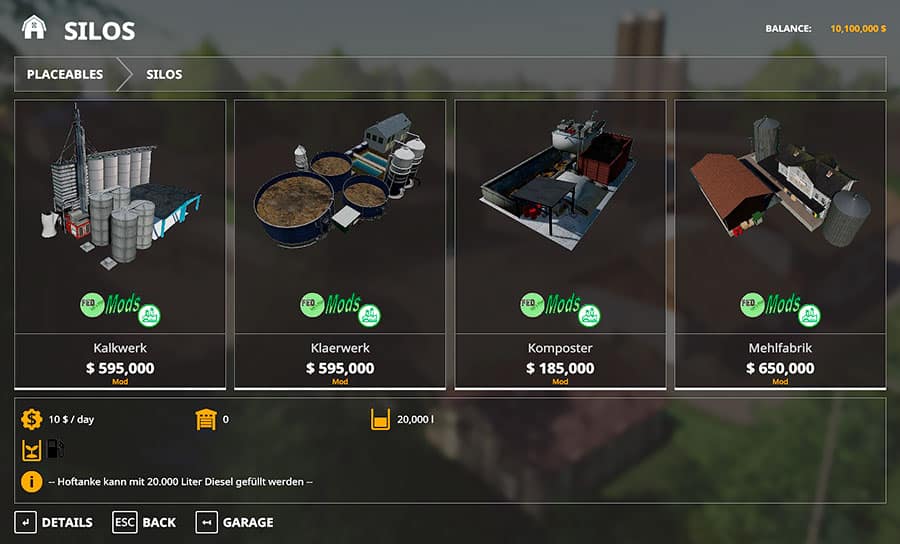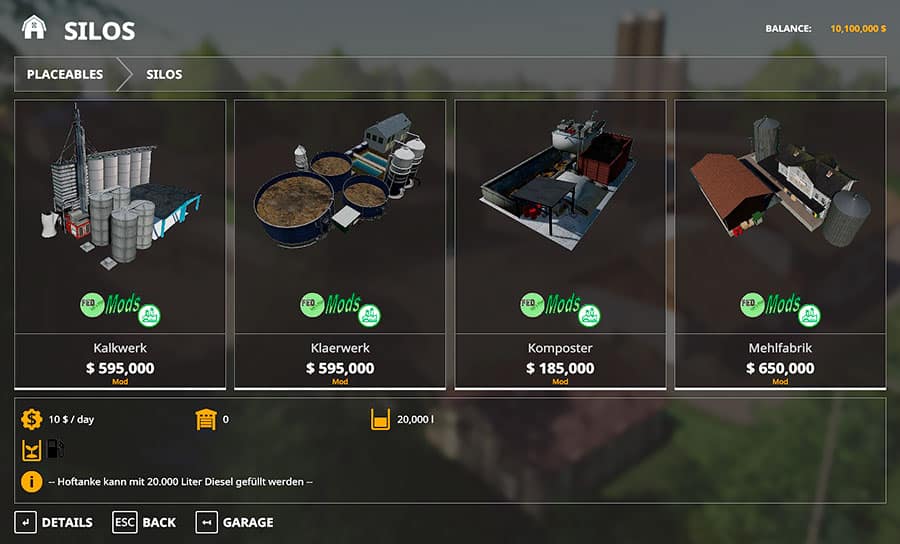 All in all, the mod map includes a lot of really cool, placeable production mods.
Local Names
You AI farmhands now have typical North German names. The combined heat and power plant have gotten lights. And new crops are accepted at the silos. There have also been some improvements:
Scripts have been improved for better performance.
BGA bunker capacity is increased.
Pig food production won't cause log error anymore.
All the changes and improvements are really good. But they also require a new gamesave…
Version 2.2 – Great Production Map
(Updated August 13, 2019) Another update is ready for you to download (and yes, it requires a new gamesave…) The most significant changes are the Seasons 19 adaption and that the map has incorporated the GlobalCompany scripts.
Seasons 19, for example, creates ice (that you can walk and drive on) on some of the lakes. And all the production and placeable objects have the correct snow mask.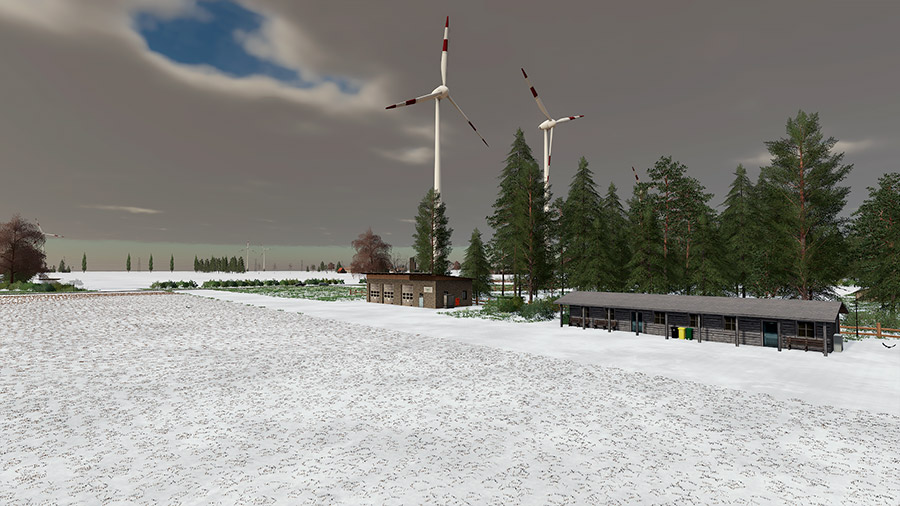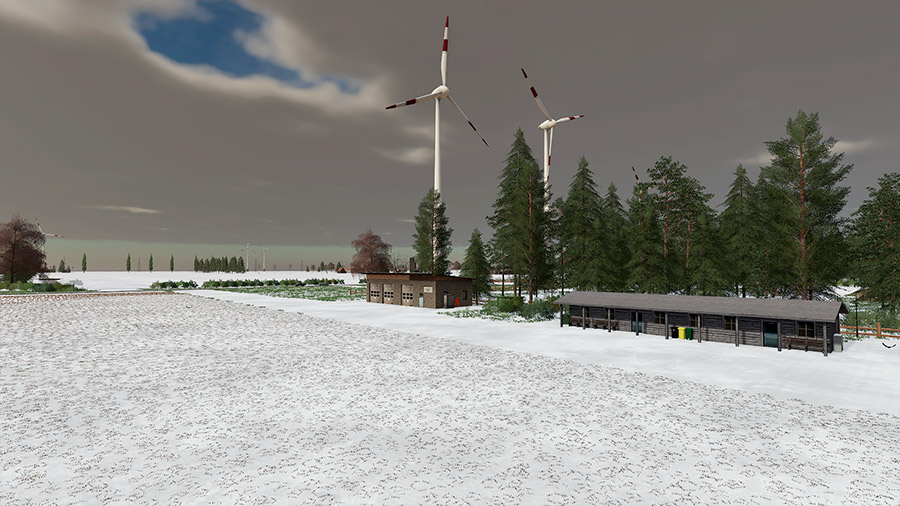 Cheaper Roads
Other, noteworthy points from the changelog:
Several of the production facilities have updated pallet scripts. And there's a brand-new DIY store for pallets.
Roads are cheaper to buy and can then be cleared of snow. There's also a gravel plant included.
The composter now also accepts bales. And its filling level is animated.
On top of that, many of the map's triggers have been adjusted and fixed.
Version 2.4 – More Production Plants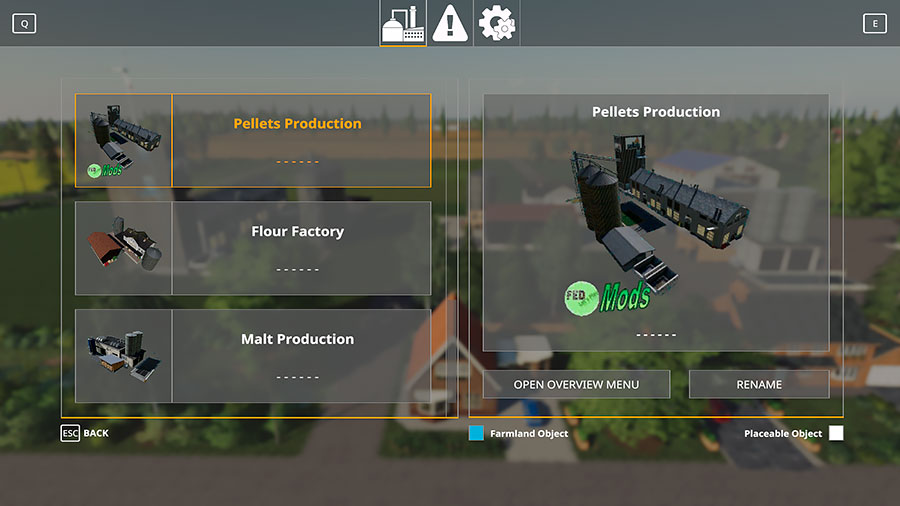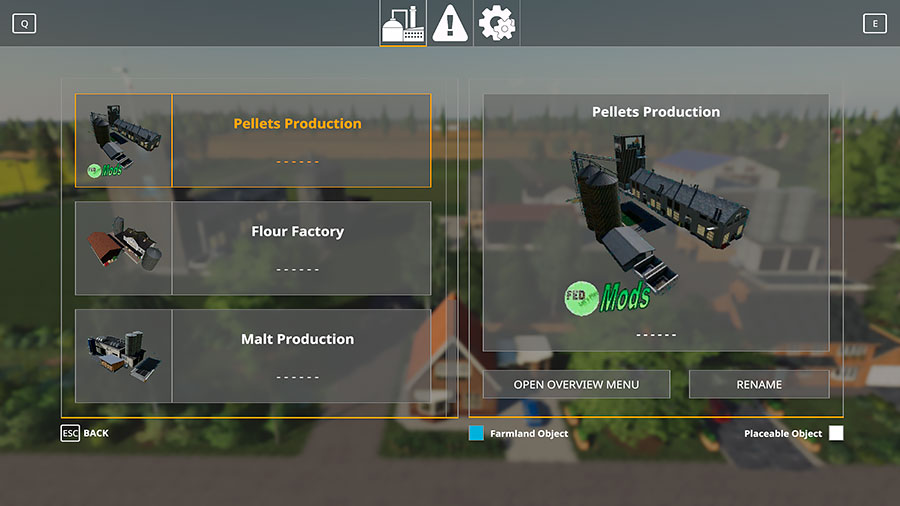 (Updated September 17, 2019) The North Frisian march map now includes 25(!) production factories and facilities that use the GlobalCompany script. Most of the production plants are placeable objects, grouped together in the Placeables | GlobalCompany category inside the shop.
11 of them makes pallets with stuff like beer kegs, paper, cardboard, sugar, and boards. Just note that many of the factories need empty pallets to function. Luckily, there's a factory for that too…
The last couple of updates includes many minor fixes and tweaks. And the addition of compost as an accepted ingredient for fertilizer production, as well as new factories producing malt pallets, barley beer, and wheat beer.
As always, there are two versions of the map. One with ditches, and one without.
Version 2.5 – GlobalCompany Fix
(Updated October 2, 2019) Many players will be happy to learn that the map has been updated to fix the errors left by the new version of the GlobalCompany mod. There are other changes too, like how hops and tobacco now can be turned into chaff.
Version 2.6 – More Products
(Updated November 18, 2019) Another update of the North Frisian March map is ready. This version adds the production of concrete, cheese, meat, and sausages to the map. There are other new products added too.
Other changes:
Delivery prices of carrots and onions are less than before.
All windmills are turning right now.
The space next to the station has been cleared and made individually purchasable.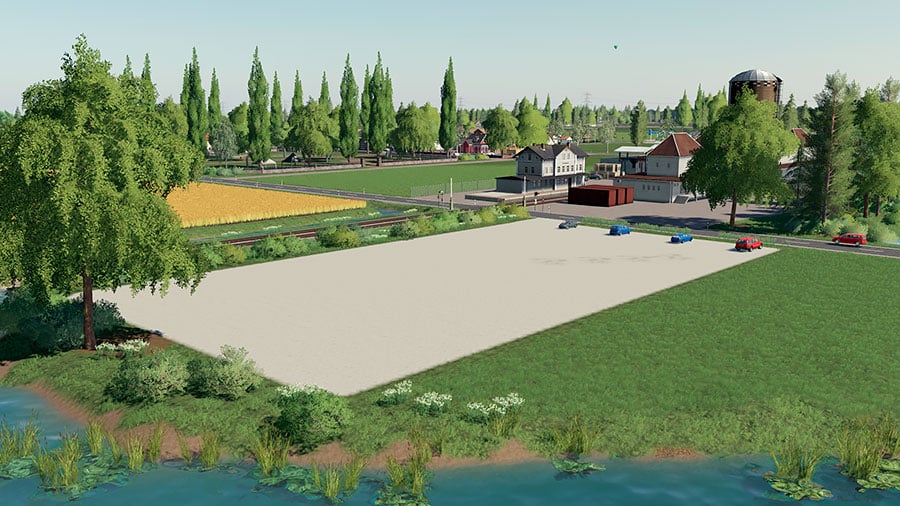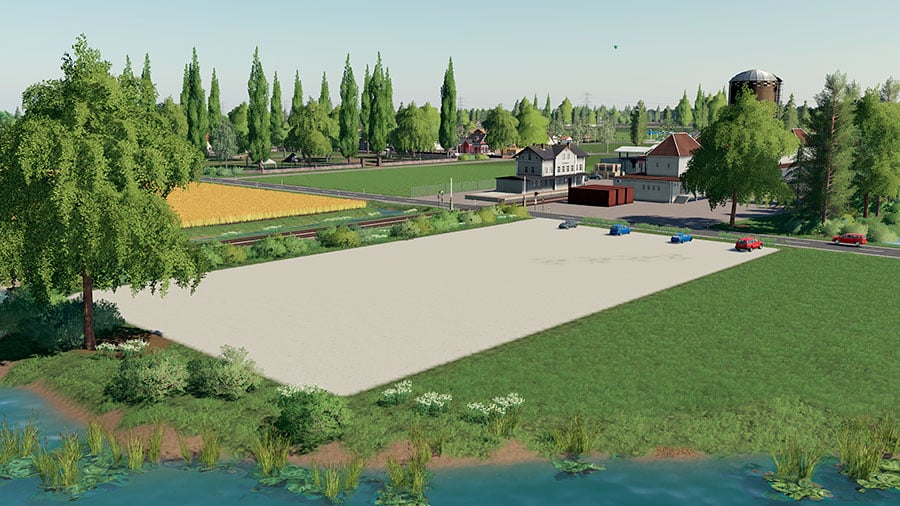 Version 2.7.0.0 – New Products, Snow Missions
(Updated February 9, 2020) The North Frisian map has now had 36 updates. Almost 200,000 players have downloaded the various versions to date.
The new 2.7 version introduces a wide range of new products you can cultivate or make. Here are some examples: Chickens, herring, crabs, butter, whole milk cream, and yogurt.
Now, the map also has snow missions as soon as there is snow on the ground.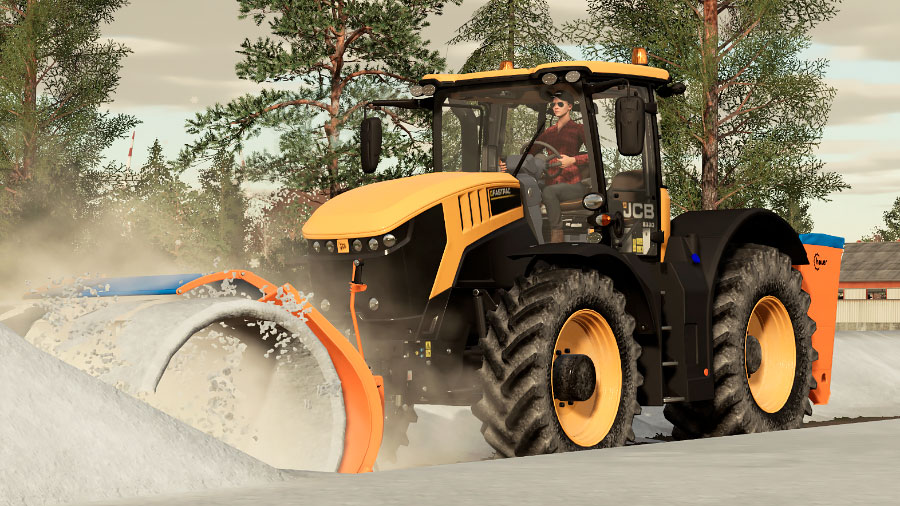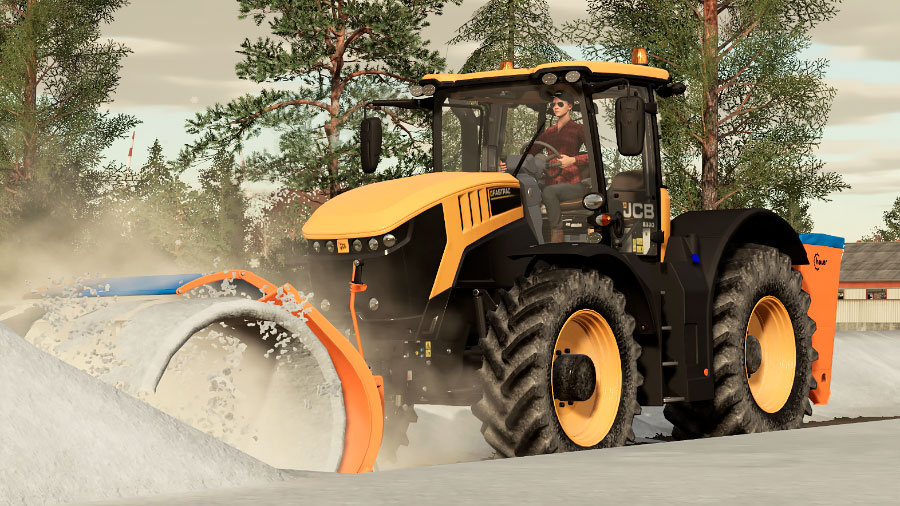 Download Objects
You need to download the custom, placeable objects separately. You can download them from this link.
Download the Map
Just click on the blue button right under here to open to map's official download page.
No Trenches-Version (2.7.0.0)
Some players don't like the trenches. This has now been addressed. If you click the button below, you can download the version were the trenches and dikes have been removed.
We always use the modder's original download link when possible. Please let us know if there's a problem with the link. P.S. How to stay safe while downloading mods outside Giants' Modhub.