Do youwant to download the Krebach Mod Map for Farming Simulator 19? Well, here's your chance.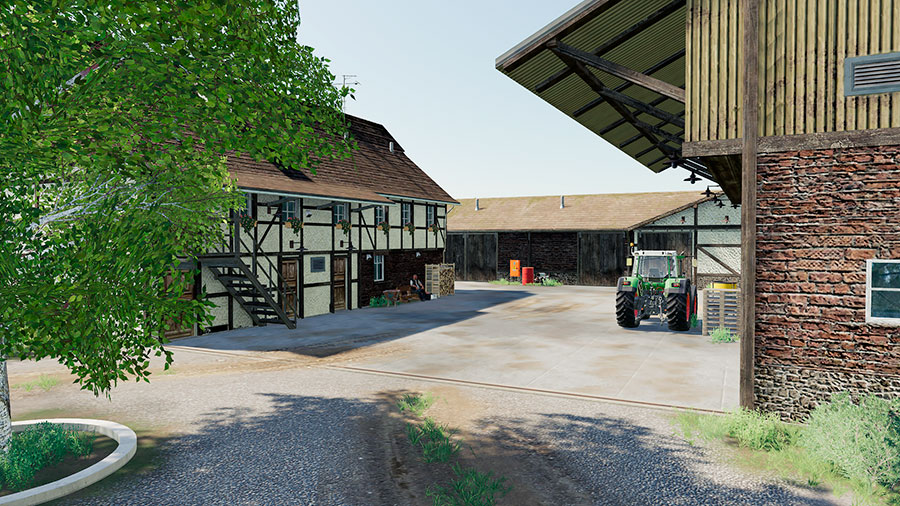 The map ismade purely from the imagination of the map maker, but it has a distinctlyGerman feel to it.
It has mostof the Farming Simulator 19 features, but not sugar cane and cotton.This is logical because those crops are not grown in these parts of the world. Ryehas taken the place of the missing crops.
Forestry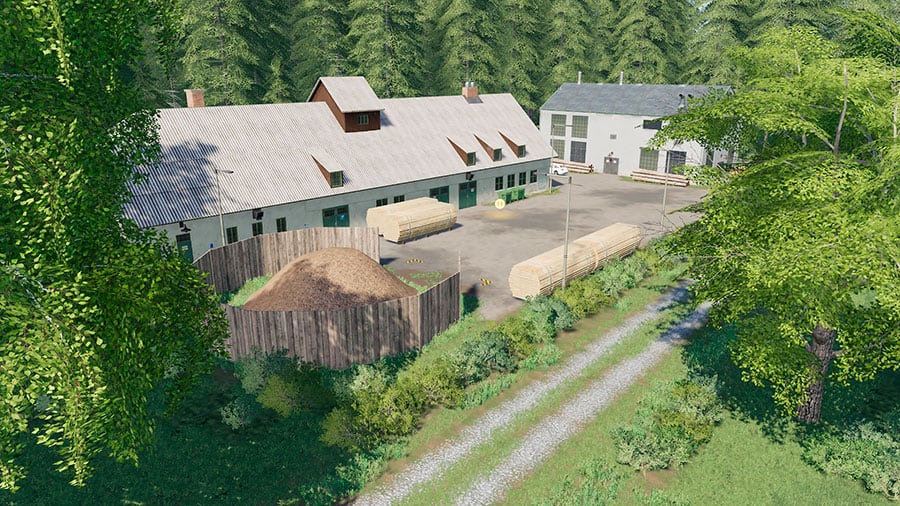 If youlike logging besides farming, you'll find plenty of trees to satisfy yourneeds.
Oh, on aside note, we're particularly happy to see that the vehicle reset spot has beenlocated to the farmyard.
FS19 Krebach Mod Map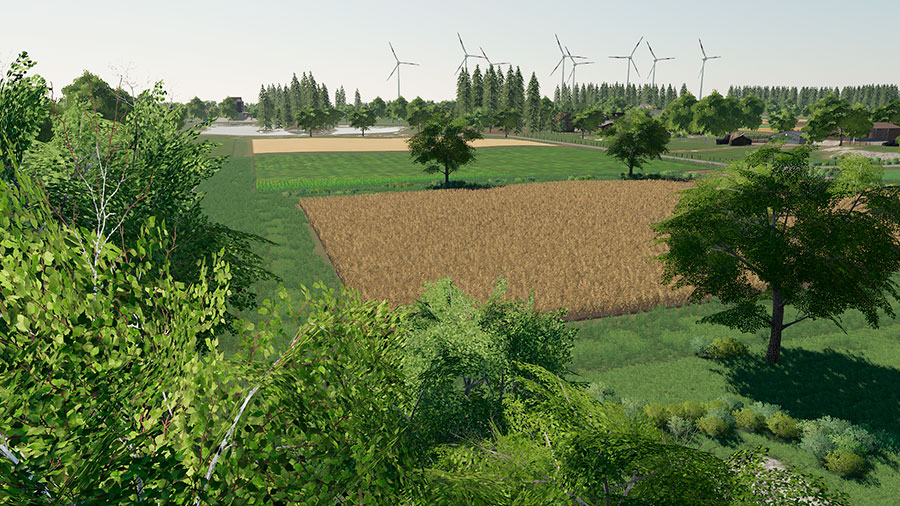 Here aresome essential facts about this great FS19 mod map:
Map Name: Krebach.
Credits: BernieSCS, Raptor5, pAre, Landmensch, Mappers Paradise, RWModding, Barbicha, Forgotten plants, and RitchiF.
Map size: Standard (2×2)
Number of fields: 21 fields and 5 meadows.
Number of buyable farmlands: 26.
Selling points: 8.
Platforms Krebach: PC and Mac.
Platforms Oberkrebach: PC, Mac, XB1, and PS4.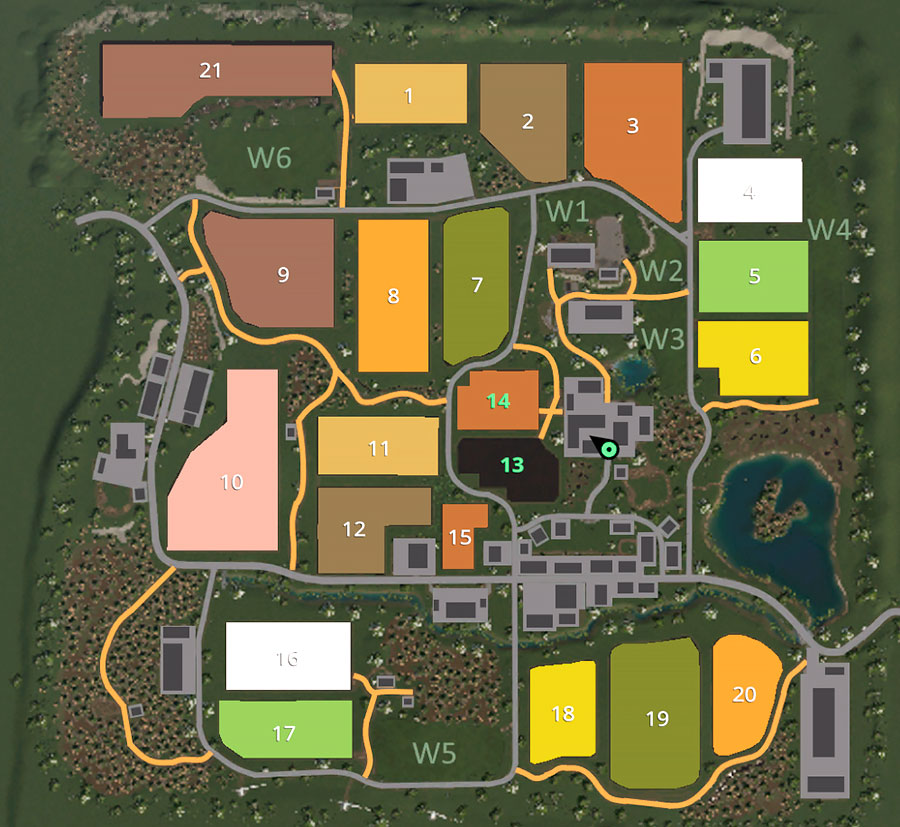 It's nota full-size map.But there are so many lovely details all around it which make up for thesomewhat smaller size. Just take a look at the building below.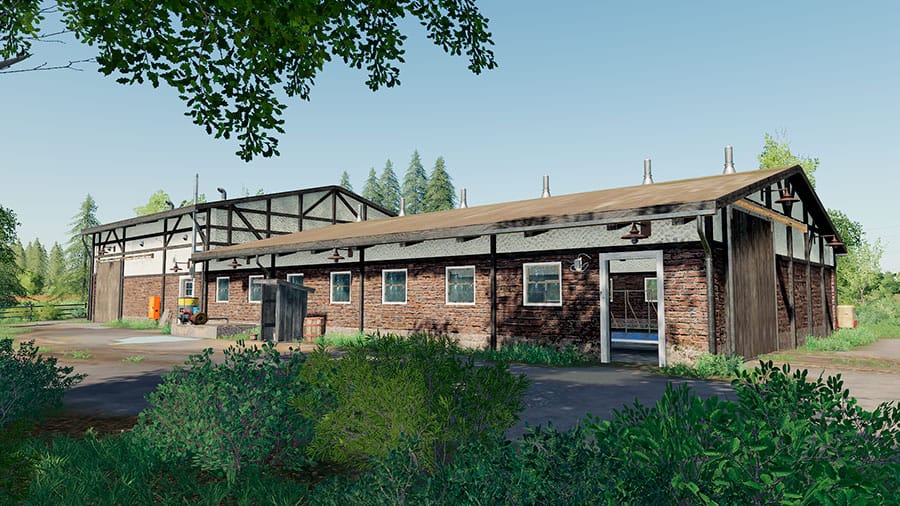 Version 1.0.0.1
(Update June 2019) The map has already been updated, just a few days after the release. Here are some of the changes:
Cow shed straw trigger now also accepts straw bales.
Waste from the feed trough of cows and pigs becomes manure.
And the white chickens no longer have such a strong urge to reproduce… (lol)
About the 'Propagation Grass'
The propagation grass is harvested with a combine harvester (no special equipment is needed.) Grass seeds are harvested (for sale), the rest is deposited as swaths which can either be used as food or as grass silage.
It's also possible make hay from the grass swaths.
The grass grows back again if you don't work the field after harvest.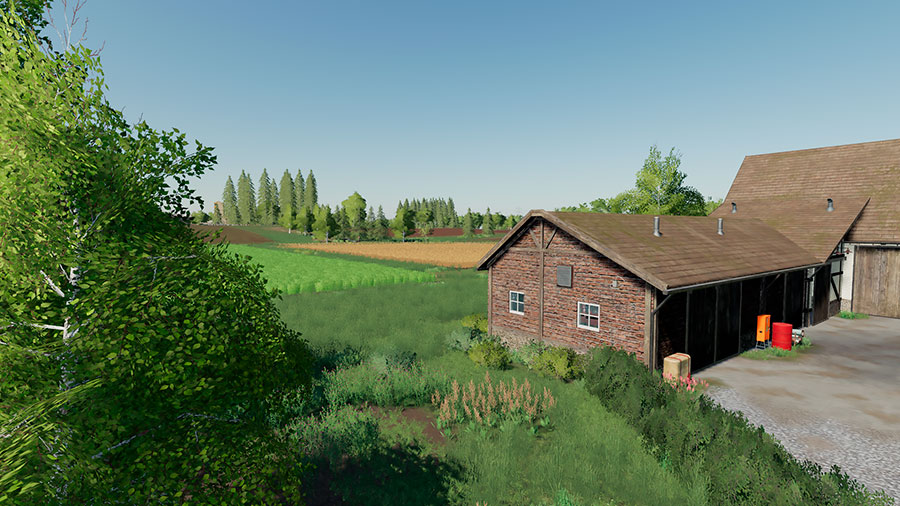 Version 1.0.0.2
(UpdateJune 28, 2019) Athird version of the beautiful Krebach map is available for download. Thegreat thing about the new version is that it doesn't require a new gamesave. Justlet the new file overwrite the old version, and you're good to go.
Here's thechangelog:
Krebachis now compatible with the Giants 1.4 patch.
Acouple of new buildings have been added.
Thereare also new field textures.
Andfinally, the file size has been reduced with about 100 MB.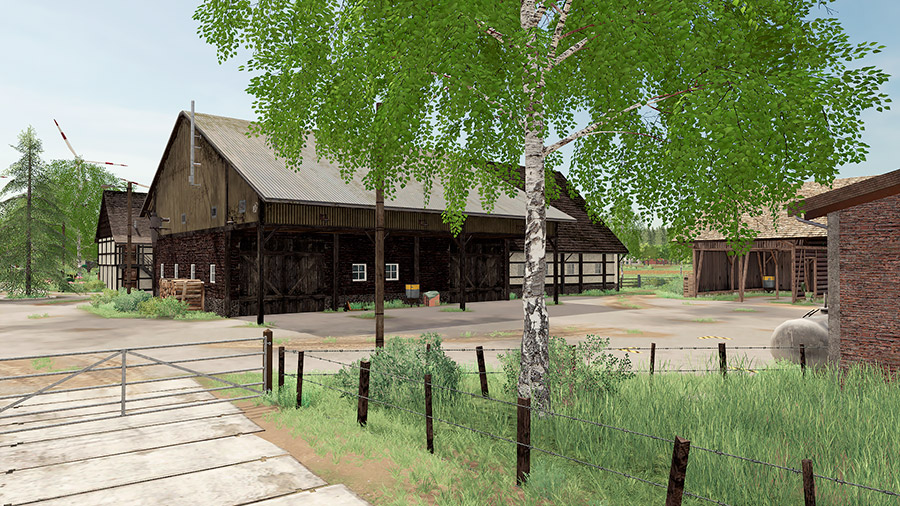 Version 1.0.0.3 - TheSeasons Update
(UpdatedAugust 19, 2019)One of the visually most stunning FS19 EU maps is finally readyfor Seasons 19. There are a couple of other changes too:
Theold birch trees have been swapped for versions with correct Seasonstextures.
Acouple of the buildings have been replaced by other versions, to meet theSeasons requirements if I'm not mistaken.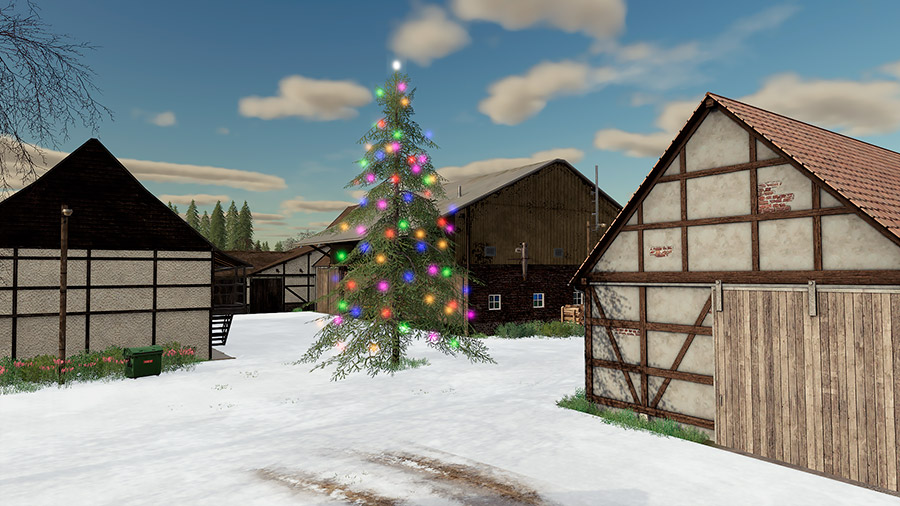 Oberkrebach 1.0.0.1 - AModhub Map
(Updated September 11, 2019) The Krebach map was uploaded some time ago to Giants' official modhub (thanks Greatrax, for pointing that out.) The modhub version is called Oberkrebach, and has just gotten another Seasons 19 adjustment.
Krebach vs. Oberkrebach
The map startedout as Krebach. When it was accepted on the official Modhub, it was giventhe name Oberkrebach. So, are there any differences? Yes, the Oberkrebachmap is available on all platforms. And the new version has had many of theoriginal farmyard buildings removed in favor of new, sellable buildings.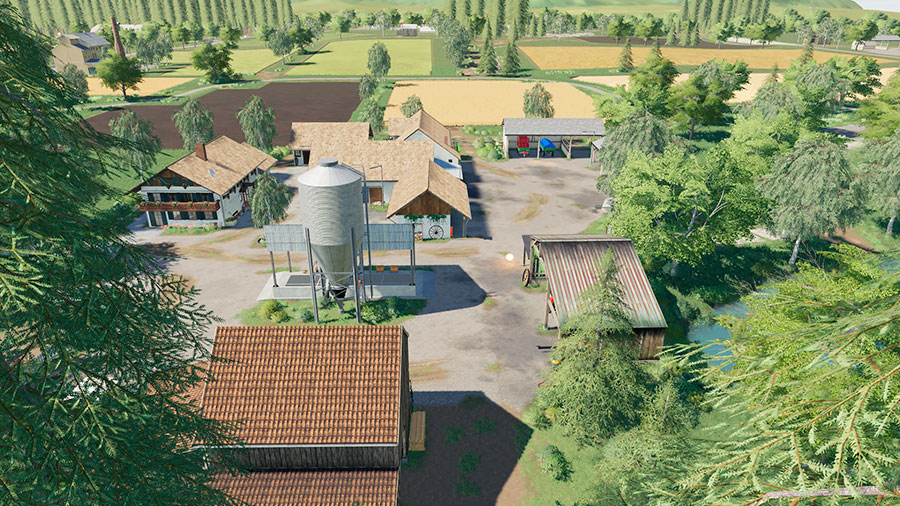 Version 1.0.0.2 - A NewField!
(UpdatedOctober 23, 2019)The amazing Oberkrebach has grown. The latest update includes a new field. Thearea around the cow pen and the pigsty has been reworked. And some of thefarmyard buildings have been edited.
Otherchanges:
Thereare now custom field textures all over the map.
Grasspropagation has been added to the Modhub version, as well. You can now harvestgrass seeds.
The grasspropagation works like this: You can harvest the seeds with a harvester, usinga standard header. The seeds can then be sold for a pretty penny. And yes, thegrass grows back after harvests.
And thewindrows? They arestill grass that can be baled or collected. Oh, custom grass is called "Vermehrungsgras"in the game...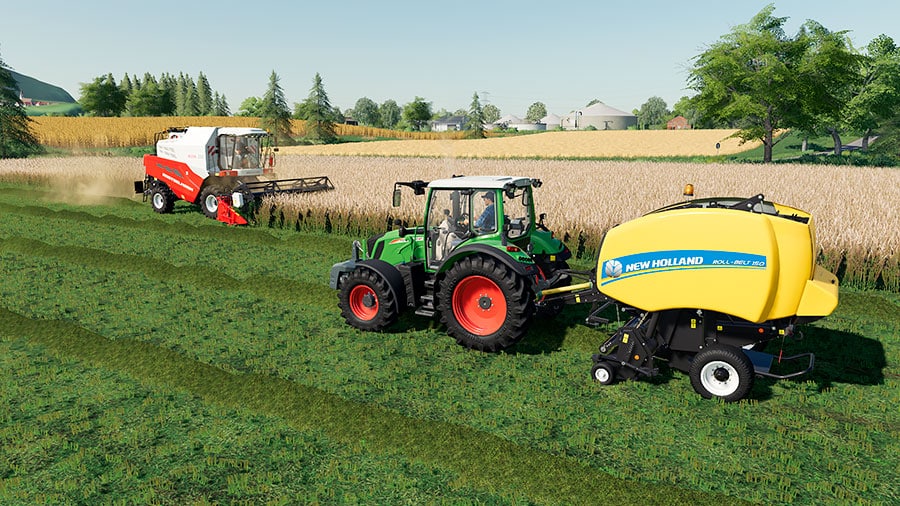 Version 1.0.0.3 –Paintable Bushes, Grass
(UpdatedFebruary 17, 2020)The new version of the Oberkrebach (on Giants Modhub) now includesbushes and non-renewable grass that you can add to the map via the landscapingtool.
There arealso some minor bug fixes and adjusted textures. You don't have to create a newgame save unless you want the texture adjustments.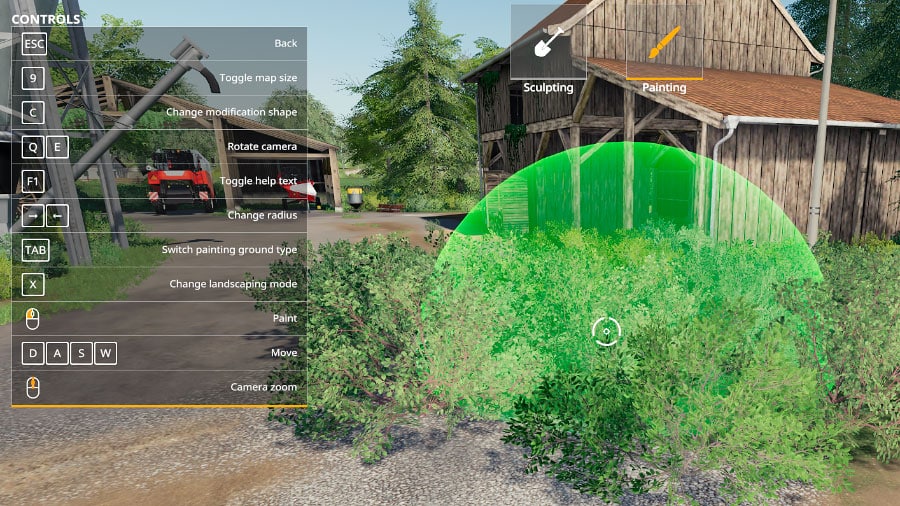 Download the ModhubVersion
You can get the Oberkrebach version (with sellable farm buildings and objects) directly from the in-game Modhub. It also has an official download page online (click the blue button.)
Go to Download
Download the Old Version (Krebach 1.0.0.3)
I'll keep the official download link for the old version of the map, with the first farmyard setup. This version is hosted at FileHorst. Click on the button under to get to the download page.
Go to Download
We always use the modder's original download link when possible. Please let us know if there's a problem with the link. P.S. How to stay safe while downloading mods outsrefe Giants' Modhub.
(Via Modding Welt)