Finally, you can download the Berghof FelsbrunnMod Map for Farming Simulator 19.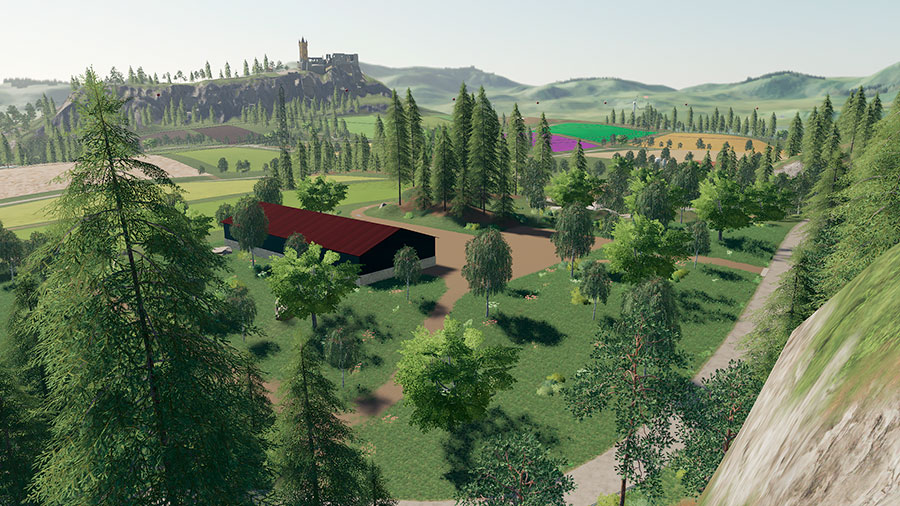 The map isan immense edit of the Giants' base game version of Felsbrunn.
FS19 Berghof Felsbrunn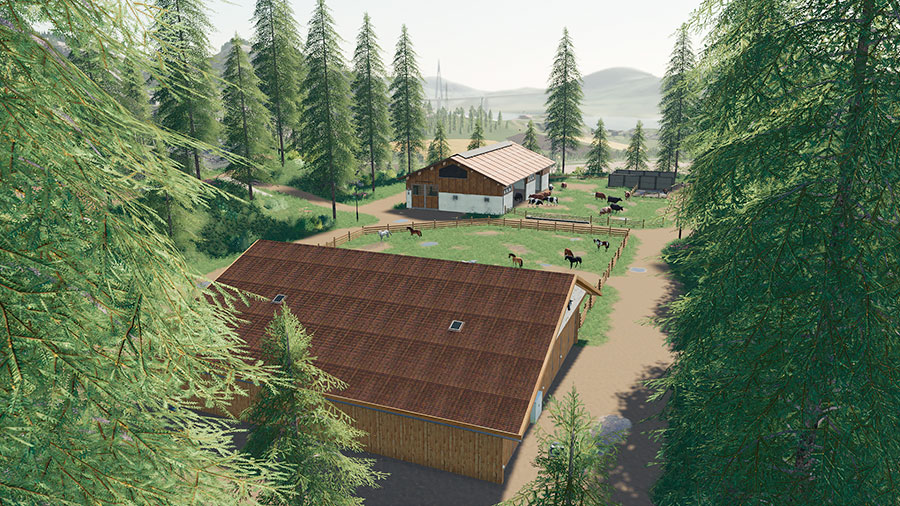 Here are some essential facts about this greatFarming Simulator 19 mod:
Map Name: Berghof Felsbrunn.
Main Modder: MC / Jürgen.
Map size: Standard (2×2.)
Number of fields: 33 (plus one small field near the castle.)
Number of buyable farmlands: 54.
Selling points: 18.
Errors? Nope.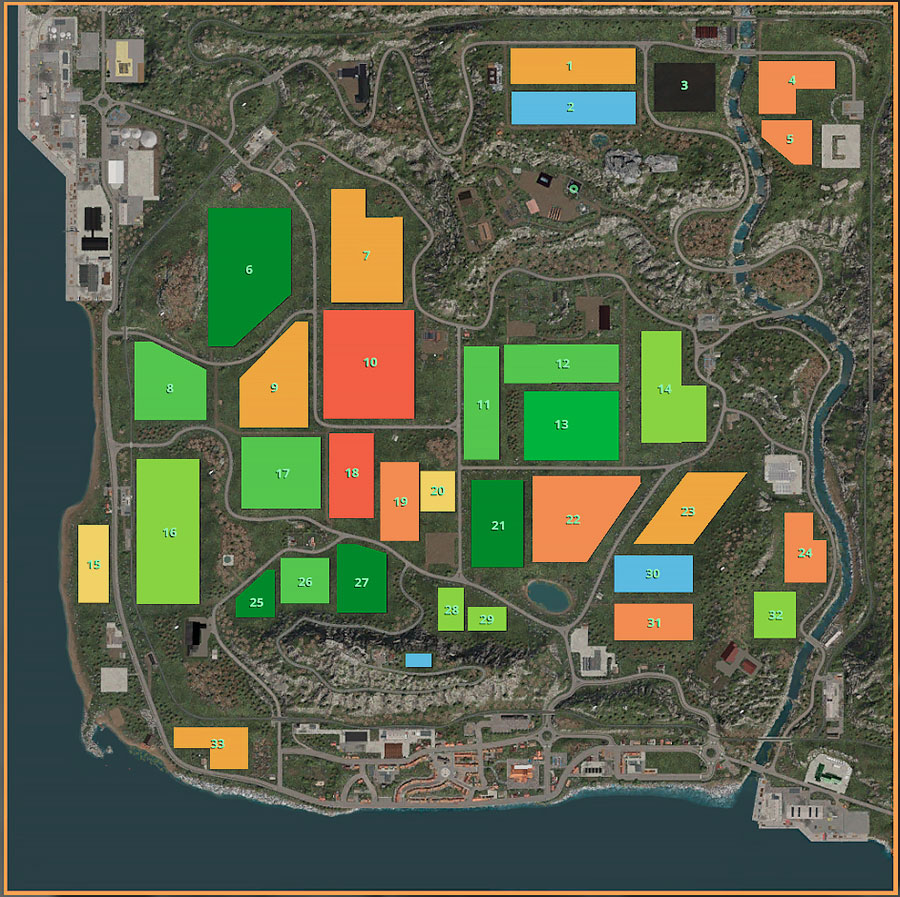 From the modder's mouth:

The map reminds very much of the previous version of the map "Felsbrunn Edit by MC". The factories are only points of sale, because the scripts for the productions are still missing.

MC / Jürgen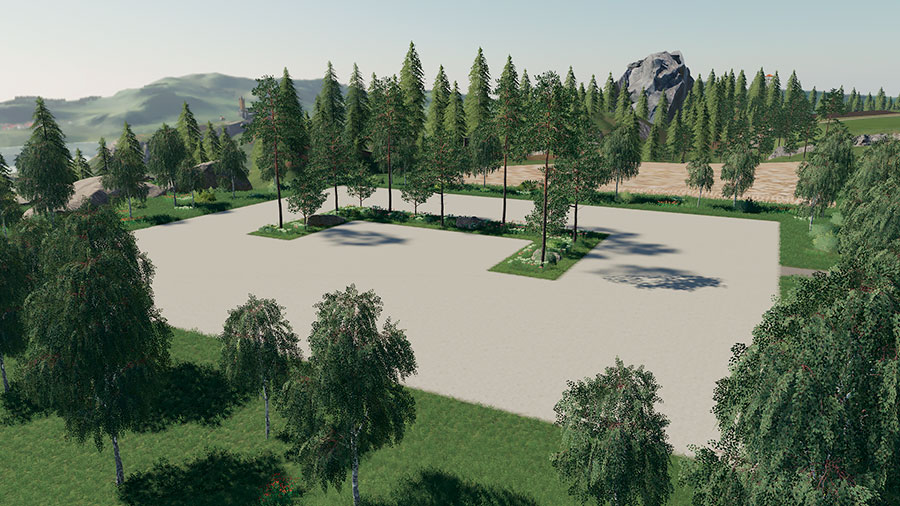 Version 1.2 (Multifruit)
(Update May 2019) The map was first released back in March 2019. Now, we're at version 1.2. Here are some of the changes:
Clipdistances have been optimized.
Whitecabbage, red cabbage, and salad are new crops (millet, spelt, triticale, and sorghum were added to version 1.1.)
Version 1.2 Multifruitupdate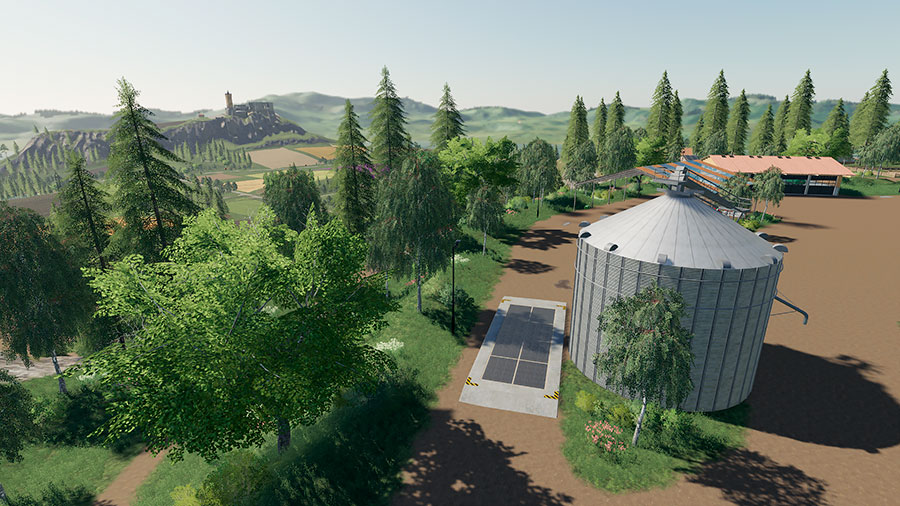 (UpdateJune 24, 2019) TheBerghof Felsbrunn map has gotten a small update. The most noticeable change is the adjustmentsmade to make the map work with the 1.4 patch update from Giants.
And some ofthe storage silos (including the main farm silos) have gotten a capacityincrease to 500,000 liters.
Version 1.3 is Waiting For You
(UpdateJuly 23, 2019) MC /Jürgen keeps on making his maps better and better, and more interesting for usplayers. With version 1.3, he introduces strawberries and poppy plantsas arable crops.
Therehave also been some minor bug fixes.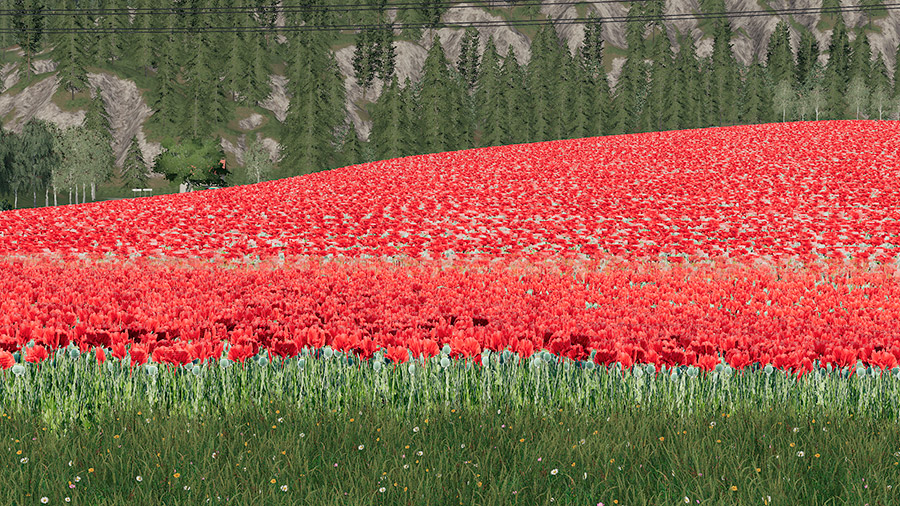 Where to Download
The modder has selected Modhoster to host the map. Click on the button under to get to the download page.
Go to Download
We always use the modder's original download link when possible. Please let us know if there's a problem with the link. P.S. How to stay safe while downloading mods outsrefe Giants' Modhub.