FS 19 mods presentation: The Amazone AD-P 303 Super seeder. Look below for the download information.
Here youhave a seeder that got a nice little feature I know many players willappreciate. Not many Farming Simulator 19 planters or seeders do what thisdoes. More on that later.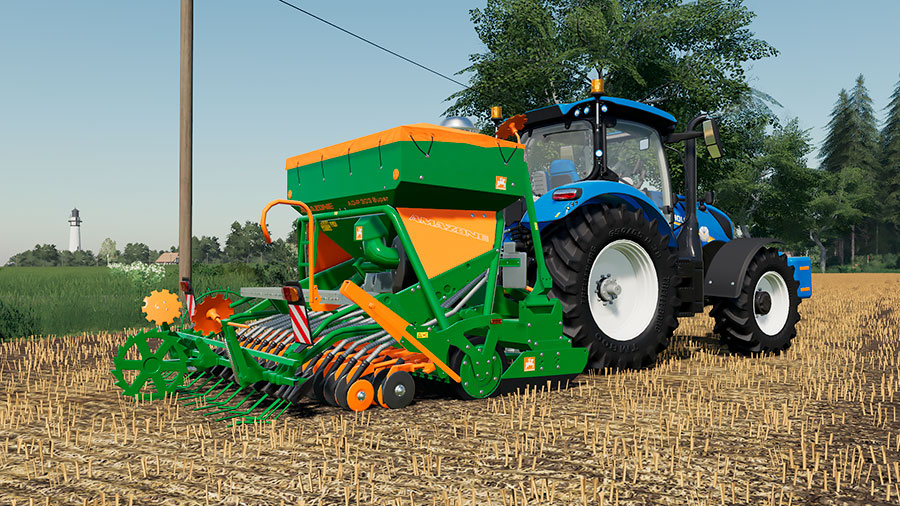 An FS 2013 Favorite
FarmingSimulator 2013 had many Amazone seeders. The AD-P 303 Super was one of them.Then it disappeared from the base game roster, both in FS 2015 and FarmingSimulator 17. Now, it's back, thanks to the modder Arikson.
The mod looksgreat in all its FS19 glory. The model has been updated to match the newtexture and animations requirements.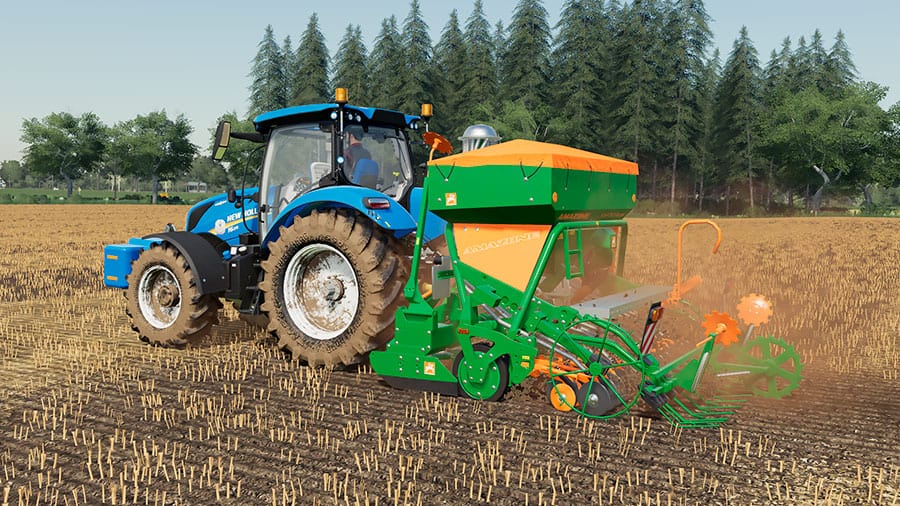 Creating Tramlines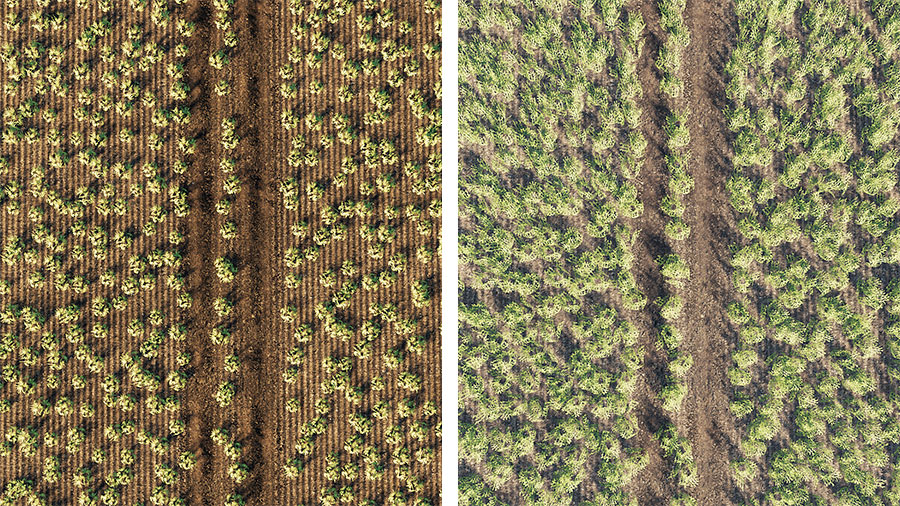 The AmazoneAD-P 303 Super's ability to create tramlines sets it apart from mostFS19 planting equipment. It creates nice driving lines for crop protectionequipment while putting the seeds into the ground.
All youhave to do is to lower the tramline system once the seeder is unfolded.The trick is to calculate on which rows to use it, to somewhat match theworking width of the sprayer or spreading equipment.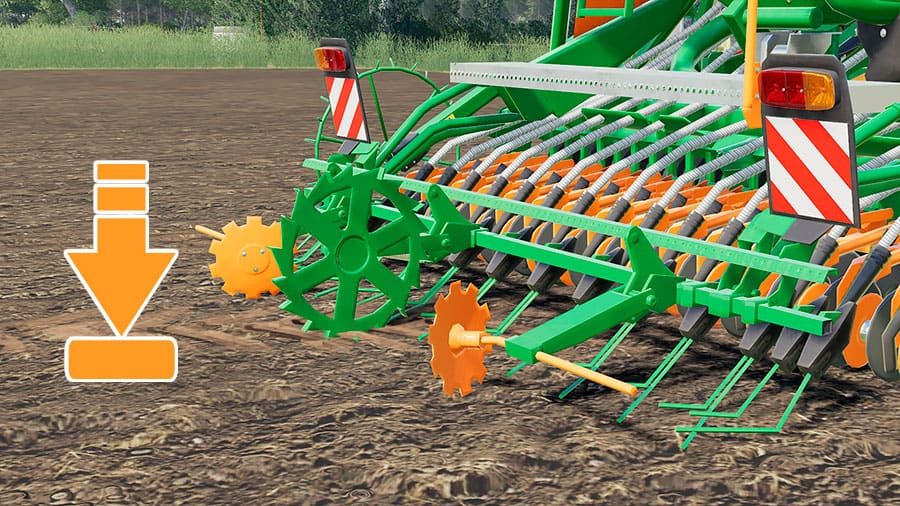 FS19 Amazone AD-P 303Super
Here ismore information about the Amazone seeder for Farming Simulator 19:
Brand: Amazone.
Credits: Arikson.
Category: Seeders.
Base price: 35,600.
Working speed: 15 kilometers per hour | 9 miles per hour.
Working width: 3 meters.
Accepts: Seeds.
Seed tank capacity: 2,000 liters.
Required power: 140 horsepower.
Selectable colors: No.
Errors: No.
Platforms: PC, Mac, XB1, and PS4.
Download from Modhub
The Amazone AD-P 303 Super is a Modhub approved mod. You can get it from the in-game Modhub. You can also download it from its Farming-Simulator.com web page. The blue button opens the last option.
Go to Download
We always use the modder's original download link when possible. Please let us know if there's a problem with the link. P.S. How to stay safe while downloading mods outsrefe Giants' Modhub.