FarmingSimulator 19 mod showcase: The Köckerling Allrounder Profiliner 850cultivator, modded by NicoPix's. If you want to go straight to thedownload info, scroll down to the bottom of this post.
TheKöckerling Allrounder was first introduced by Giants Software in FarmingSimulator 17. Now, it's back in FS19, thanks to the work of NicoPix's.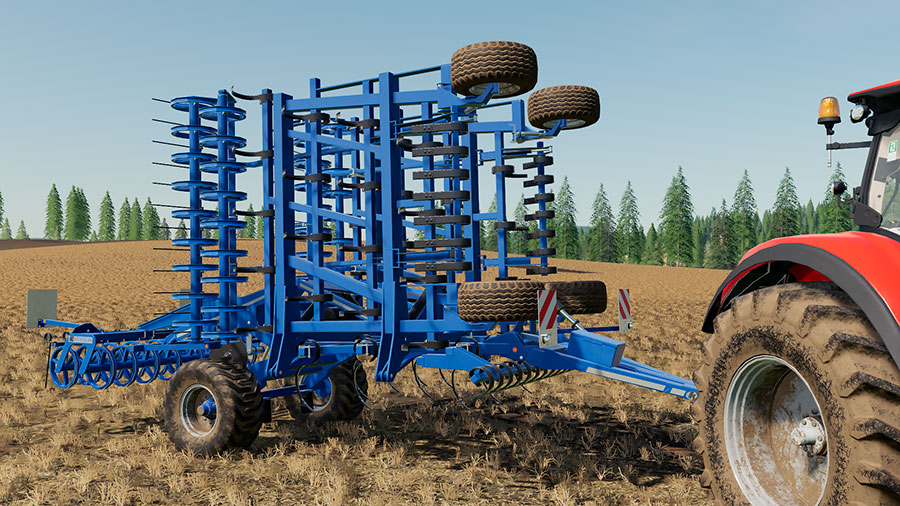 Wheel Options
The KöckerlingAllrounder doesn't offer many customization options. The only thing you canchange is what types of wheels to use with the cultivator.
I like theconversion of the Allrounder a lot. It's nice to have a cultivator with aworking width of 8 meters, that doesn't require a 400-horsepower tractor topull it.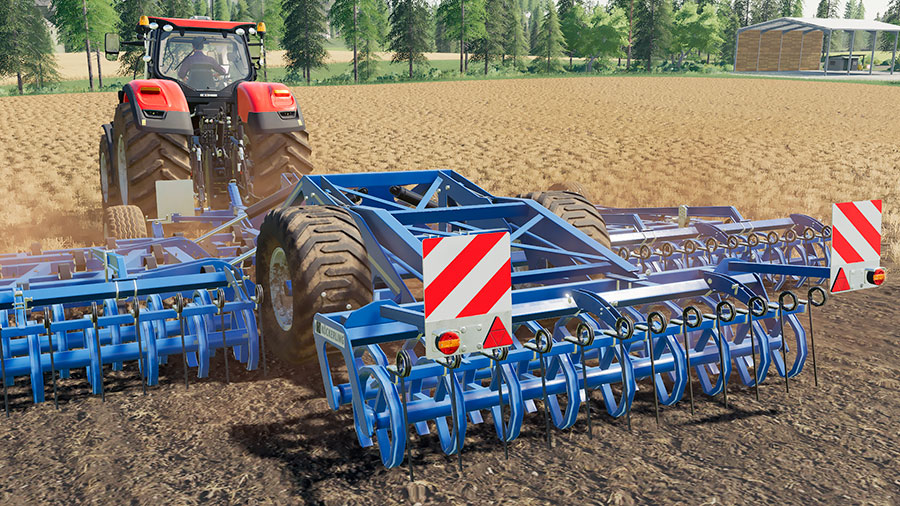 FS19 Köckerling AllrounderProfiliner 850
The lack ofoptions doesn't bother me at all. But it would be nice if a future updateincludes connection hoses and cables. Here are some details:
Brand: Köckerling.
Credits: Giants Software, NicoPix's.
Category: Cultivators.
Base price: 94,000.
Working speed: 15 kilometers per hour | 9 miles per hour.
Working width: 8 meters.
Required power: 280 horsepower.
Selectable colors: No.
Selectable wheels: Yes.
Wheel brands: Trelleborg.
Errors: No.
Platforms: PC, Mac, Xbox One, and PlayStation 4.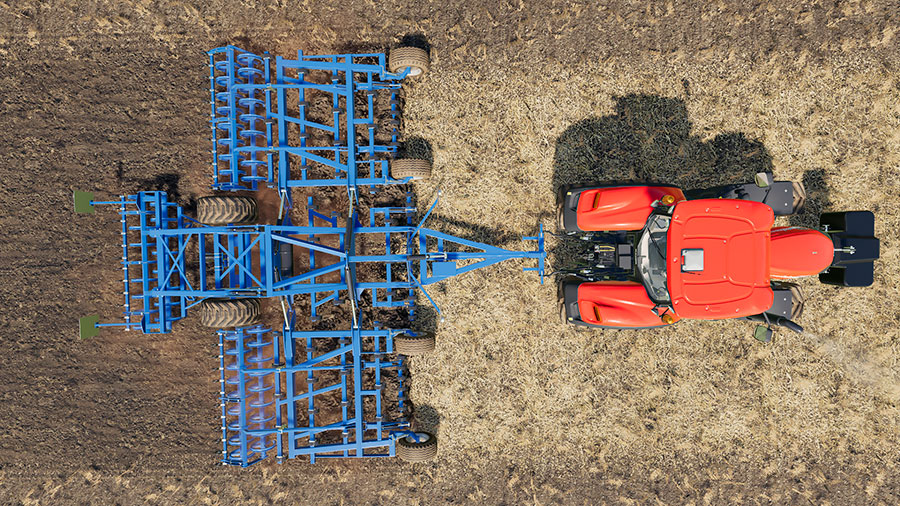 Where to Download
This version of the Köckerling Allrounder Profiliner 850 cultivator is approved for inclusion in the official Modhub. One of your download options is to visit its mod page online. The blue button opens it.
Go to Download
We always use the modder's original download link when possible. Please let us know if there's a problem with the link. P.S. How to stay safe while downloading mods outsrefe Giants' Modhub.