Farming Simulator 19 mods showcase: The Bruns MBA 12000 lime and fertilizer spreader by VertexDezign. If you just want to know how to download it, head to the bottom of this presentation.
Here you have a beautiful FS 19 reproduction of the MBA 1200 trailed spreader. The real-world inspiration for the mod is made by the German company August Bruns Landmaschinen GmbH.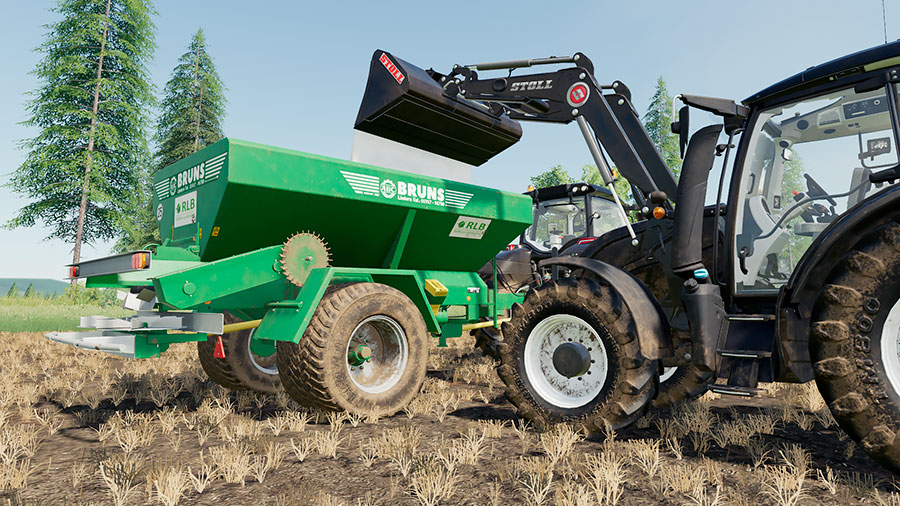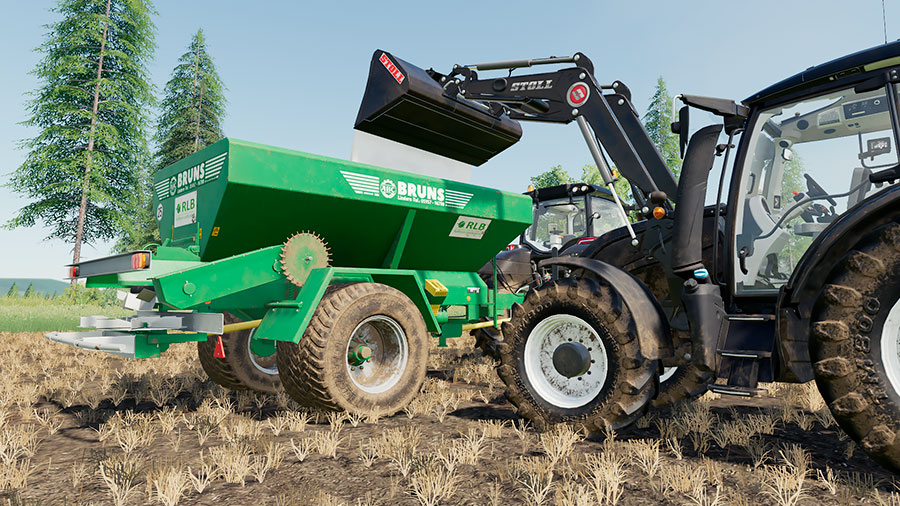 Extra Features
I really enjoy the way this spreader works. It requires more player inputs than the base game equipment.
First, you need to open the slider (see the Help menu.)
Then, you can fire up the spreaders.
Now, lower the steering wheel to activate the conveyor belt.
Finally, you need to start driving for the spreading to work.
The spreader simply won't spread until the steering wheel, and the conveyor is engaged, and the tractor is moving. The reason? The belt speed is controlled by the trailer wheel. When you stop, the spreading stops too. I didn't notice adaptive spreading, though (more lime or fertilizer usage when driving faster. PC and Mac players can use the Variable Spray Usage mod for that.)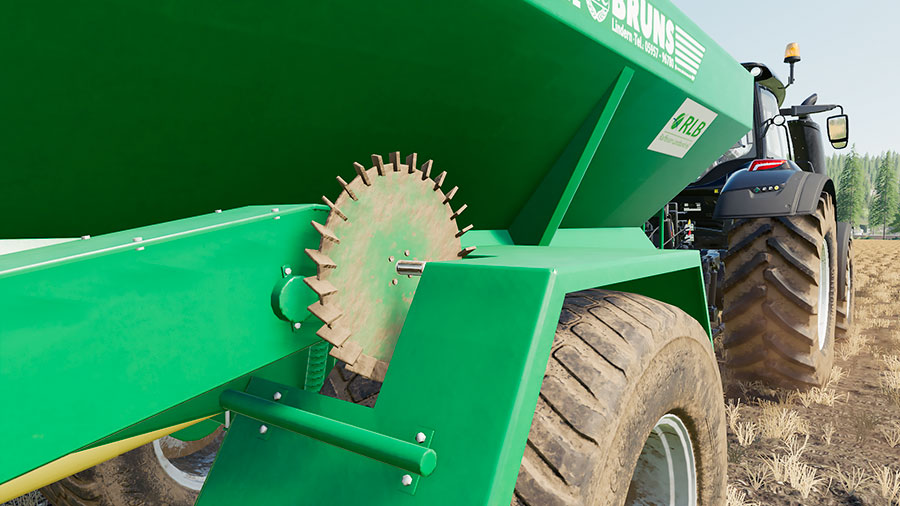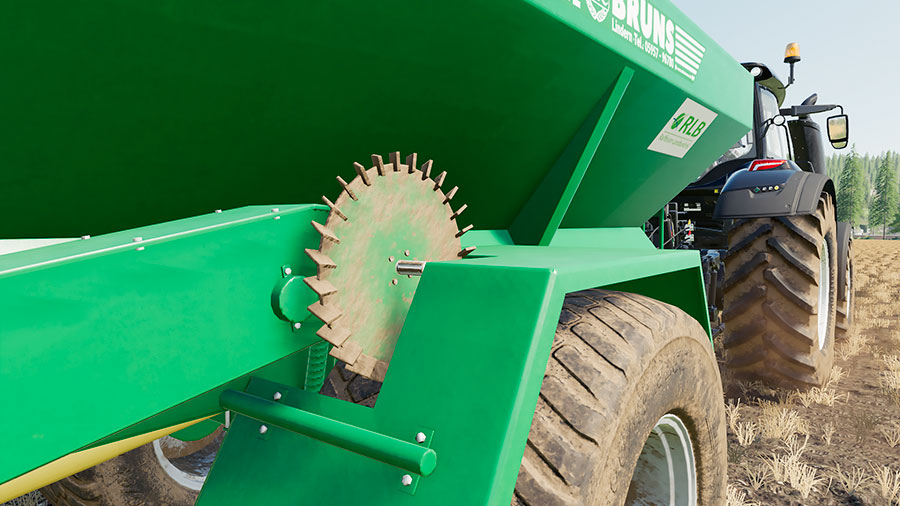 Amazing Modding
Vertex Dezign is one of the best modding teams in the history of Farming Simulator games. The Bruns spreader is another triumph for the team. It's so great, in many ways. The modeling, the texturing, and (of course) the programming is above most of the others.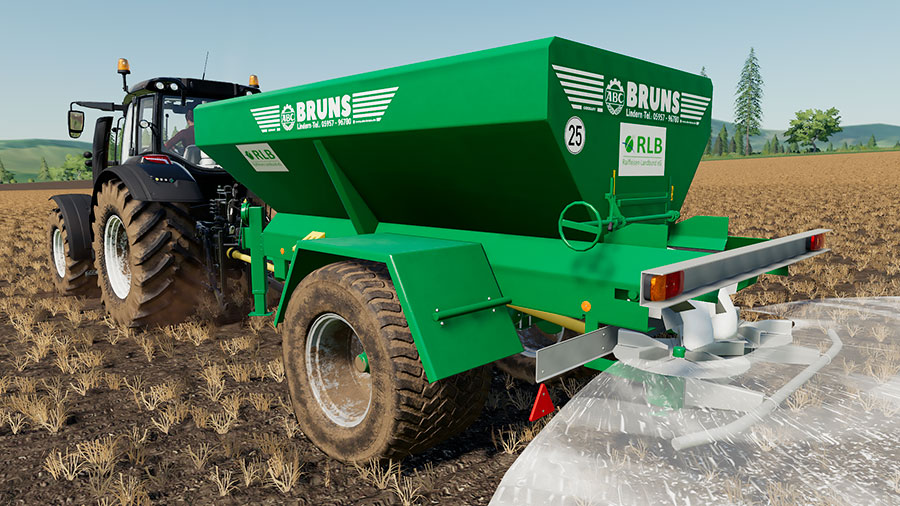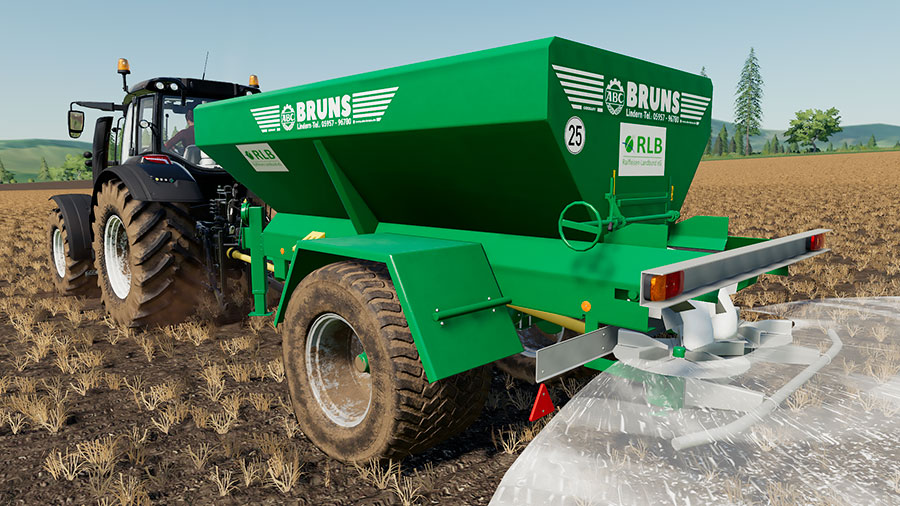 FS 19 Bruns MBA 12000
First, it's a brilliant mod. Second, it's well suited for mid-sized farming operations in Farming Simulator 19. Here are some details I believe are essential for you to know:
Brand: ABC Bruns Landmaschinen GmbH.
Credits: VertexDezign (madabub and John Deere 6930.)
Category: Fertilizer Technology.
Base price: 24,500.
Capacity: 8,000.
Working width: 24 meters.
Working speed: 20 kilometers per hour | 12 miles per hour.
Accepted: Lime and fertilizer.
Tip options: By spreader.
Selectable colors: No.
Selectable wheels: Yes, standard or wide.
Wheel brands: Trelleborg and Michelin.
Extra rear hitch: No.
Errors: No.
Platforms: PC, Mac, PS4, and XB1.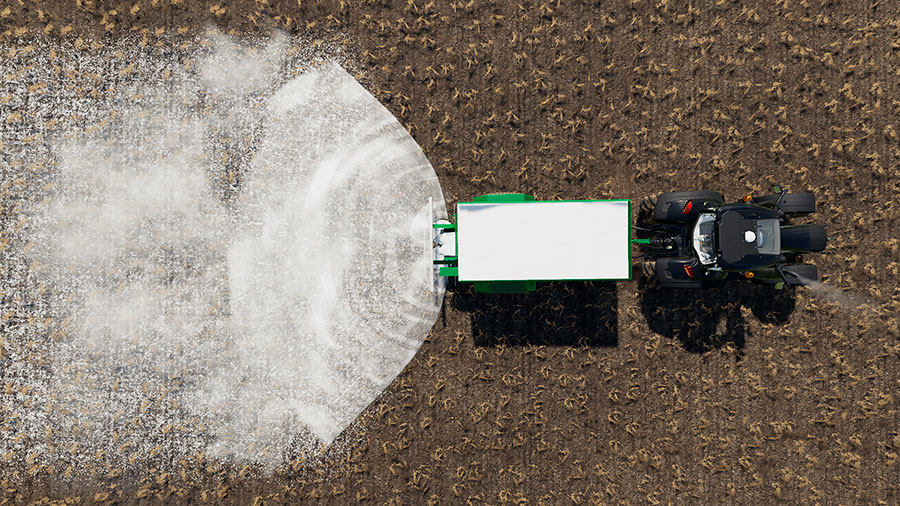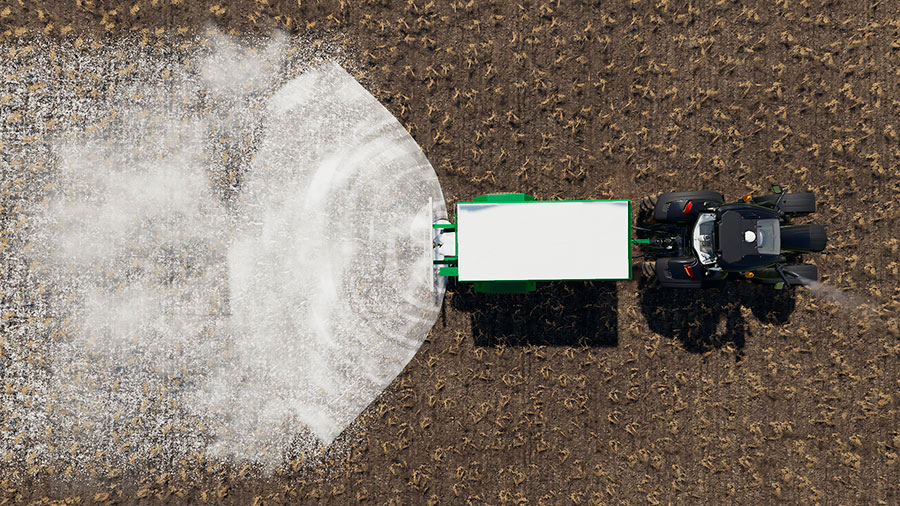 Download from the Modhub
The Bruns lime and fertilizer spreader are available on all platforms, from the in-game modhub. You can also visit the official mod page on the web. The blue button takes you there.
We always use the modder's original download link when possible. Please let us know if there's a problem with the link. P.S. How to stay safe while downloading mods outside Giants' Modhub.