Do you want to download the Lemken 560 loadingwagon for Farming Simulator 19? Well, here's your chance. This isa rebuild of the base game Krone ZX 560 GD. Basically,it's a fantasy mod. But a great one, wemight add.
You can change the capacity in the shop. It starts on 50,000 and goes all the way up to 100,000 liters. You can also put other brand logos and brand colors on the body and the rims.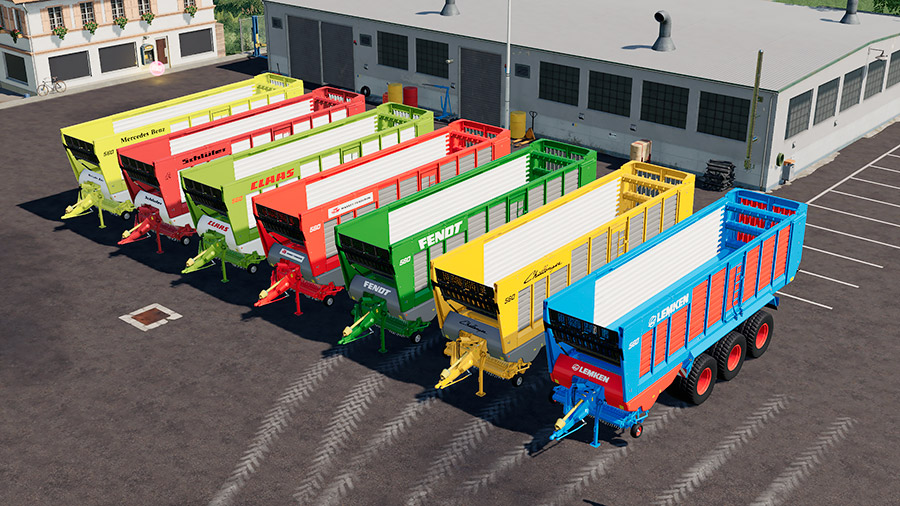 Lemken 560 Loading WagonMod Info
Brands: Lemken, Challenger, Fendt, Claas, MasseyFerguson, Mercedes Benz, and Schlüter.
Modder: Alex Blue(FBM Team)
Base price: 165,000.
Working speed: 20 kph / 13 mph.
Capacity: From 50,000 to 100,000 liters (in increasements of 5,000.)
Tip options: Back door.
Required power: 240 HP.
Selectable colors: Yes - Various brand colors.
Selectable wheels: Yes, several, like CargoX HighFlotation, twin forestry, TRI2 standard, and TRI2 wide.
Wheel brands: Trelleborg, Nokian, and Michelin.
Althoughthe mod isn't particularly faithful to reality,it's excellent. The modder has built onan already great model to make it even more useful.
How to Download
Just click on that blue button under. It'll open up the modder's own download page.
Go to Download 7.6MB
We always use the modder's original download link when possible. Please let us know if there's a problem with the link. P.S. How to stay safe while downloading mods outsrefe Giants' Modhub.