FS19 modshowcase: Krone Swadro 2000 Six-Rotor rake by Giants Software and GtX. Ifyou're in a hurry to get to the download instructions, just head to the bottomof this presentation.
The circleis complete, sort of. Giants Software released the Krone Swadro for FS 2013 andFS 2015. GtX converted it for Farming Simulator 17. And now, he has convertedit again, for FS 19.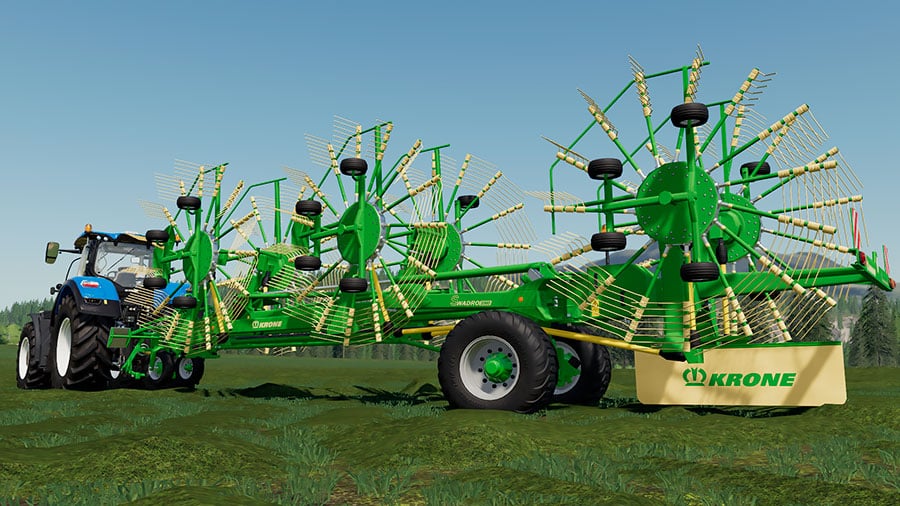 More Options
Yes, thereare existing Farming Simulator 19 conversions of the Krone Swadro out there.But I have not seen any version as feature-rich as the GtX rebuild.
First, youhave several wheel setups to pick from. You can also remove or add stuff, likethe front warning signs and the swath deflector. And strobe lights for parts ofthe rake as well. The strobe option is only available on PC and Mac, though.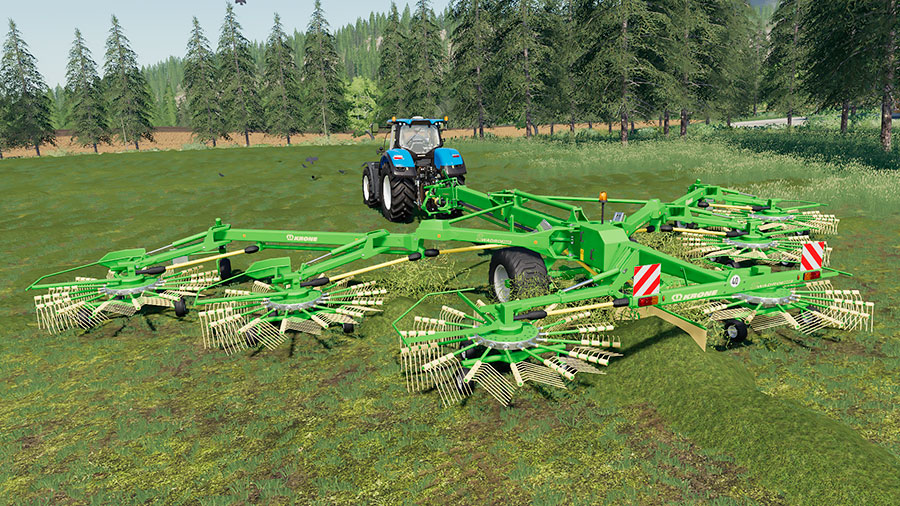 FS19 Krone Swadro 2000
I must havespent several hundred hours with the Swadro since Farming Simulator 2013. Butno previous versions have looked this good. It's especially nice to see theconnection hoses. Here are some data:
Credits: Giants Software, GtX.
Category: Windrowers.
Base price: 74,000.
Working speed: 18 kilometers per hour | 11 miles per hour.
Working width: 19 meters.
Required power: 145 horsepower.
Selectable colors: No.
Selectable wheels: Yes.
Wheel brands: Trelleborg and Michelin.
Errors: No.
Platforms: PC, Mac, Xbox One, and PlayStation 4.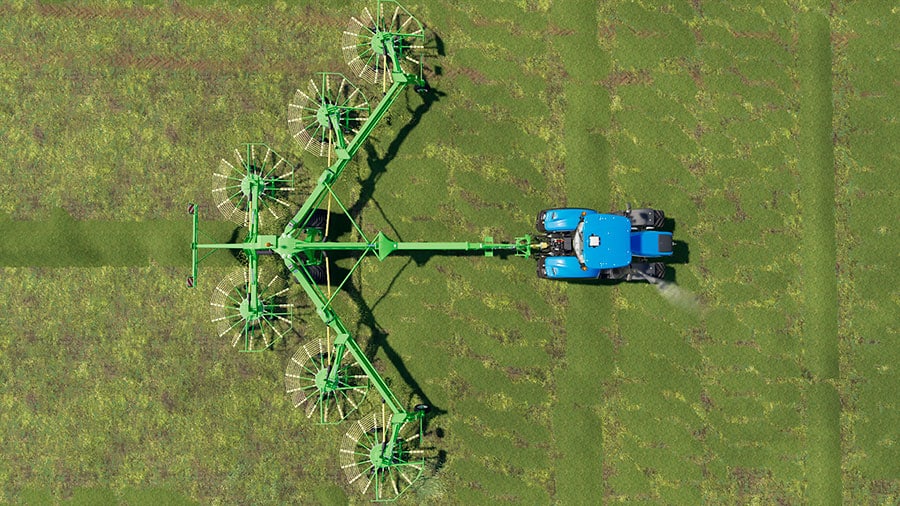 Where to Download
If you want the Krone Swadro in Farming Simulator 19, you can get it from the in-game Modhub. Or by going to its official mod page online. The blue button gets you there.
Go to Download
We always use the modder's original download link when possible. Please let us know if there's a problem with the link. P.S. How to stay safe while downloading mods outsrefe Giants' Modhub.