FS 19 mods showcase: The John Deere 8000 Series forage harvesters for Farming Simulator 19. (The download guide is below.)
This strong looking mod used to be many player's favorite tool for creating forage back in FS 17. Now it's ready to do the same job in FS19.
It's really a great pack that the modder has put together. Not only are you getting the JD harvester. The mod also includes no less than 5 different headers (more about them later.)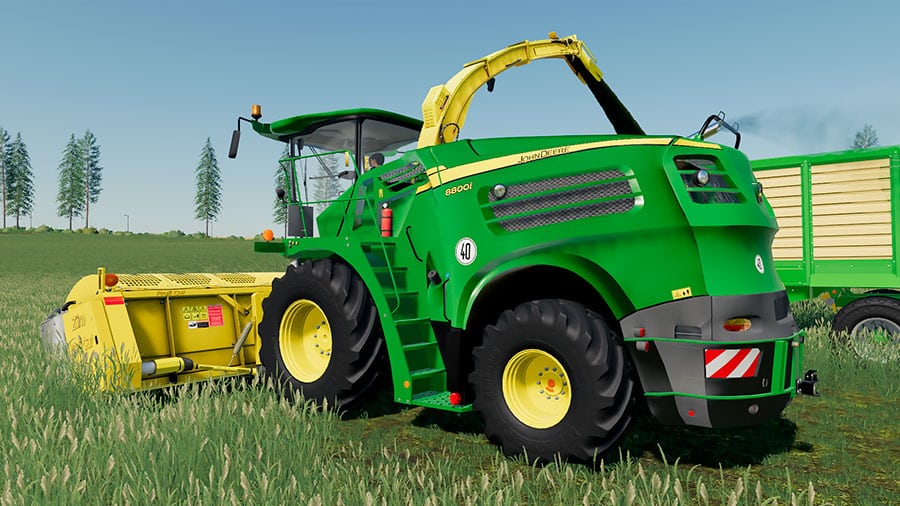 Some Shop Options
Wanttracks? Or twin wheels for the front of the harvester? You can get it inside the shop.This is also where you can add German license plates and an Agravis logo toyour machine.
For theheaders, there are no customization options.
Some of the wheel options.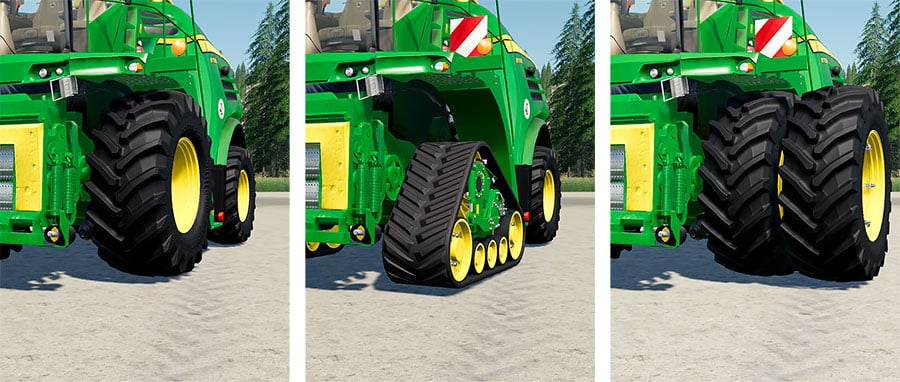 FS 19 John Deere 8000 Series Forage Harvesters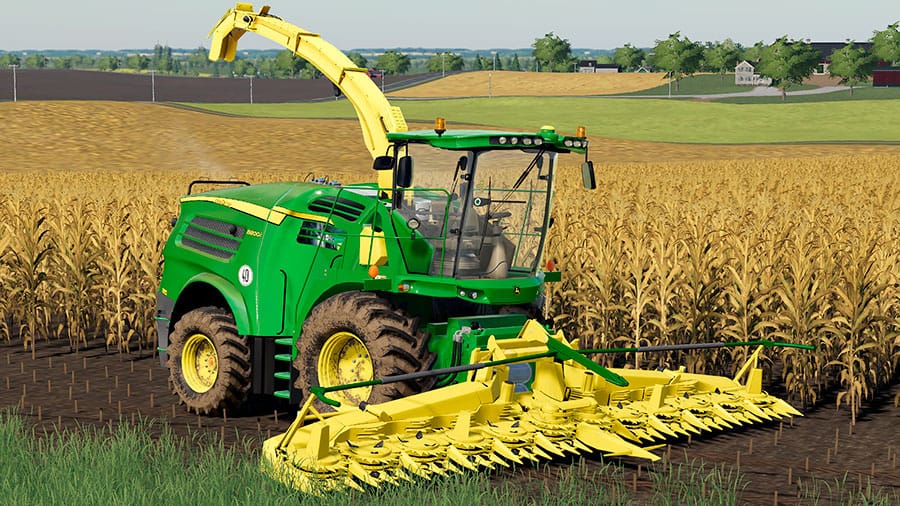 Before you go ahead and download this forager mod, we want you to get more familiar with what you're downloading. Here are some quick facts:
Brand: John Deere.
Credits: DR_Modding, Quadwar, and Most Sinister.
Category: Forage Harvesters.
Base price: 220,000.
Engine configurations: 9, 8100i, 8200i, 8300i, 8400i, 8500i, 8600i, 8700i, 8800i, and 8800i chip tuned.
Power range: 380, 431, 490, 540, 585, 625, 766, 843, and 975 horsepower.
Top speed: 40 kilometers per hour | miles per hour.
Working speed: 10 to 17 kilometers per hour | 6 to 10 miles per hour.
Selectable colors: No.
Selectable wheels: Yes – Tracks included.
Wheel brands: Trelleborg and Michelin.
Errors: No.
Platforms: PC and Mac.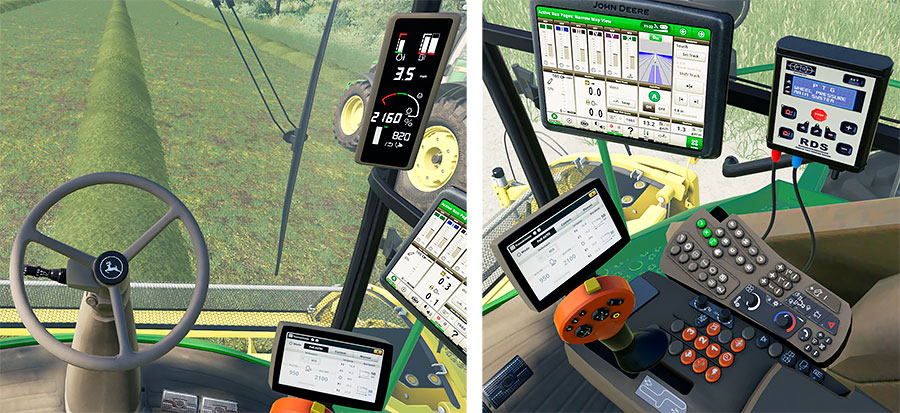 5 Headers
As we said earlier, there are 5 headers included with the harvester. And they are:
John Deere 390 Plus - Working width: 9 meters.
Zürn Profi Cut 620 - Working width: 6.2 meters.
The John Deere 686 - Working width: 6 meters.
A John Deere 649 - Working width: 4 meters.
One John Deere 659 - Working width: 5 meters.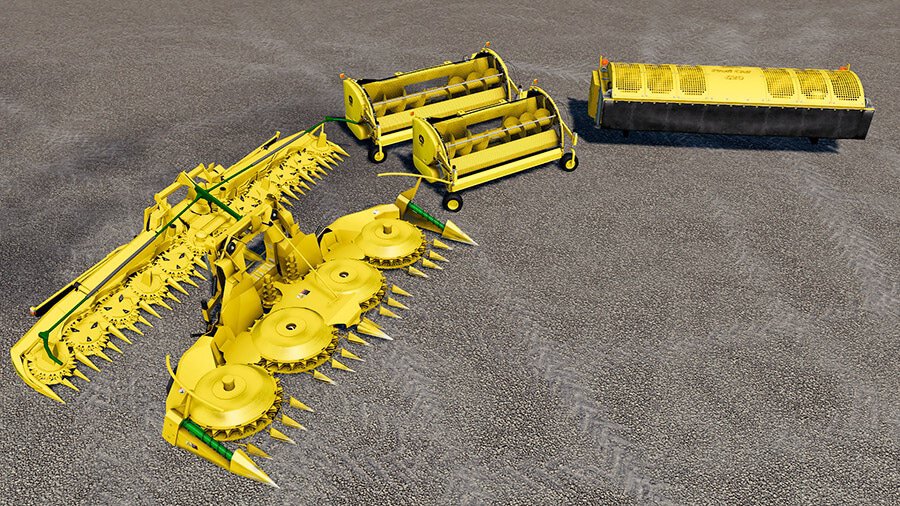 The JDforage harvester has some design configurations. You can have it with orwithout license plates. There's also a custom logo you can buy.
Other stuff: The doors can be opened and closed. All of themodel uses the FS19 texture system. There are lights everywhere where it'ssupposed to, inside of the cabin included.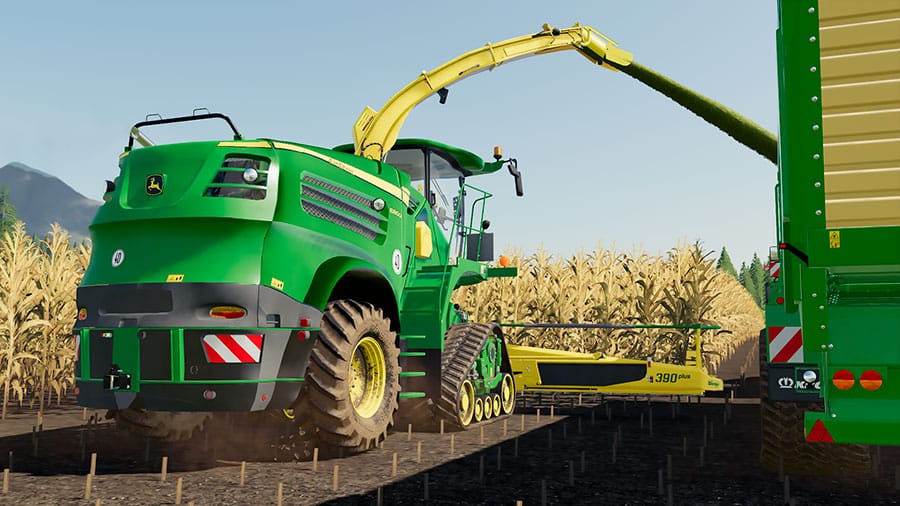 Won't Cut Grass
We did not get any errors while taking the forage harvester for a spin. But several users have reported that it won't cut grass.
The modder has acknowledged the error. There will be a future update where this bug has been fixed. The update is here.
Version 2.0.0.0 – Grass Fix
(UpdatedOctober 11, 2019)The second version of the John Deere forage harvester is here. Along with it,you get an animated hand throttle, animated pedals, and new textures.
The updatedversion includes new animations for the monitors inside the cab, new audio, anda dual front wheels option as well.
And the bug with the Zum ProfiCut 620 mower header, which prevented cutting of grass, has been fixed.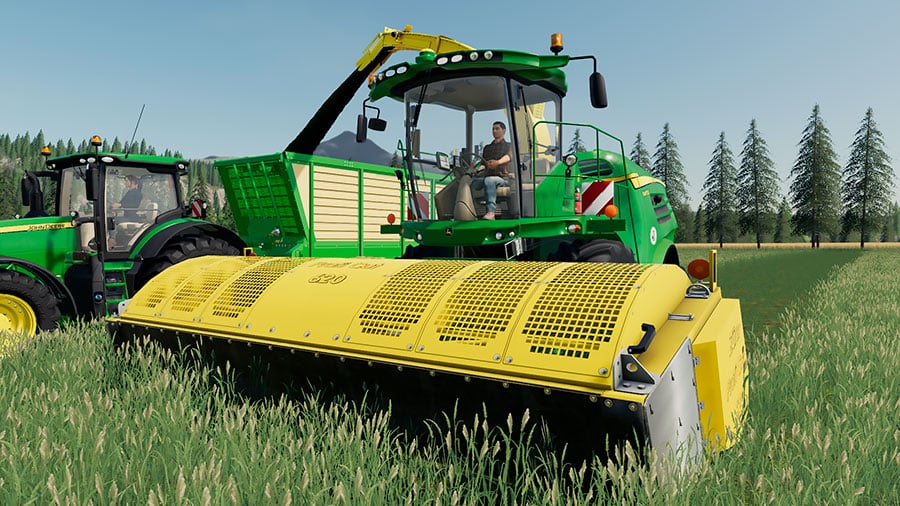 How to Download
Many players want the John Deere forage harvester in their game. If you're one of them, just click that blue button below. It will open the modder's own download page on Uploaded.
Go to Download
We always use the modder's original download link when possible. Please let us know if there's a problem with the link. P.S. How to stay safe while downloading mods outsrefe Giants' Modhub.